I'm still in the Ribbon of the Month Club from Renaissance Ribbons.  I should quit.  There are several unopened packs and I told myself way back when I joined that I had to use them or get out.
But…
they are just so darn pretty!
Anyhow, every month the club includes ideas on how to use the ribbons.  One of them is this vintage coin purse.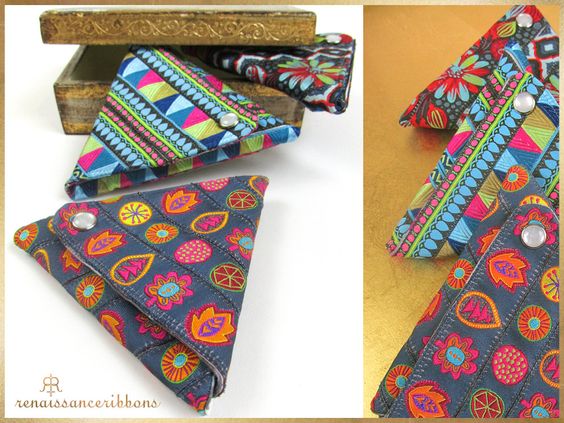 Which is really cute–but I don't really need or want a coin purse.
Until I came across this pin!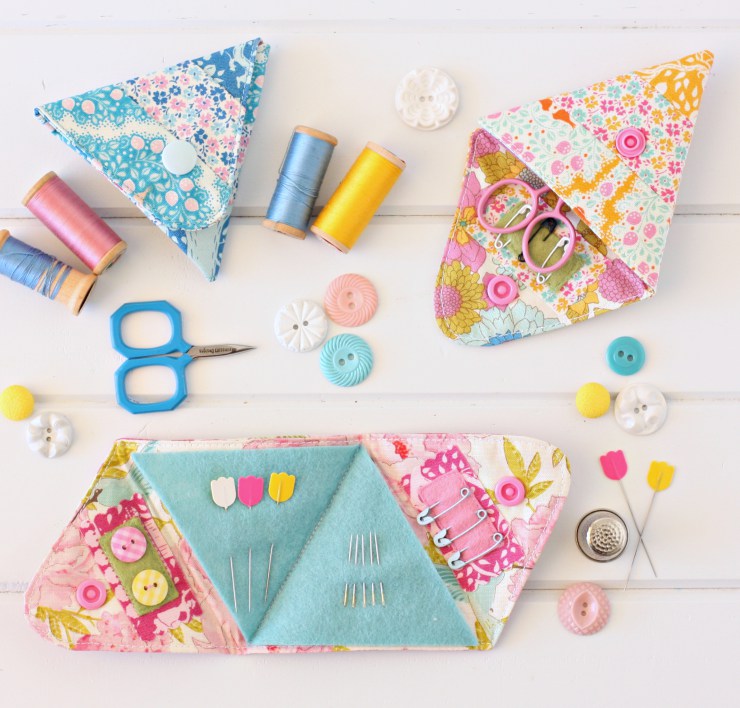 What!  I'm always losing misplacing my embroidery scissors and needles.  This would be perfect!
So I had a reason to make the little triangular purse and I didn't even have to make up the instructions.  There they were from Sew4Home.com.  One of my very favorite sewing blogs!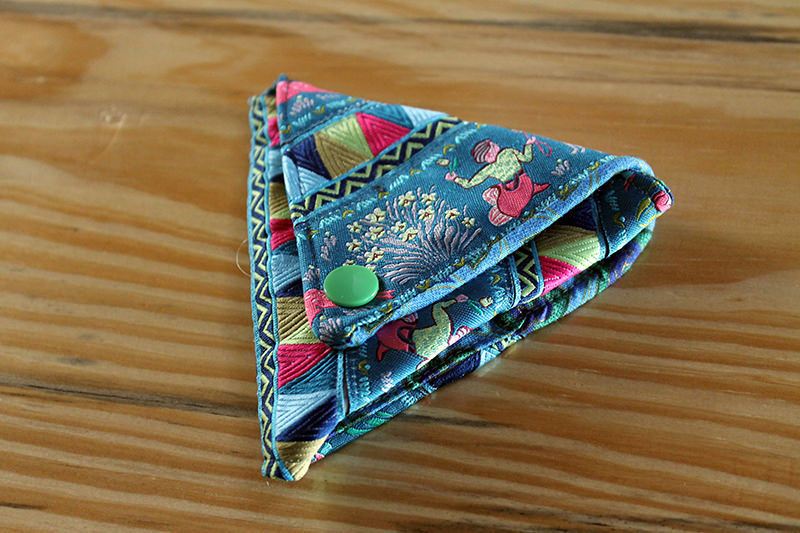 Sew4Home.com calls it a
I call it PERFECT!
I did not have Pellon 809 but did have Pellon 808 Craft Fuse so used that instead.
I followed the instructions VERY CAREFULLY!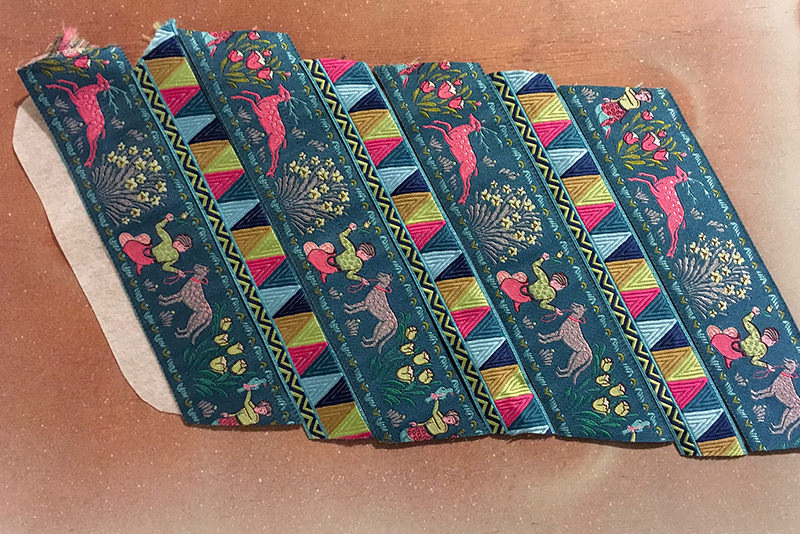 BUT Mistakes were made!
I missed a couple of the ribbon seams.  Duh.  Didn't realize it until I already have everything stitched together and I was turning the purse right side out. Should have double-checked!  I just stitched them down when I did the top stitching.
Then I couldn't figure out how to fold it.  I tried following the pics on the site but my ribbon pouch wasn't shaped like their's.  Another mistake?  Not sure what I did wrong there.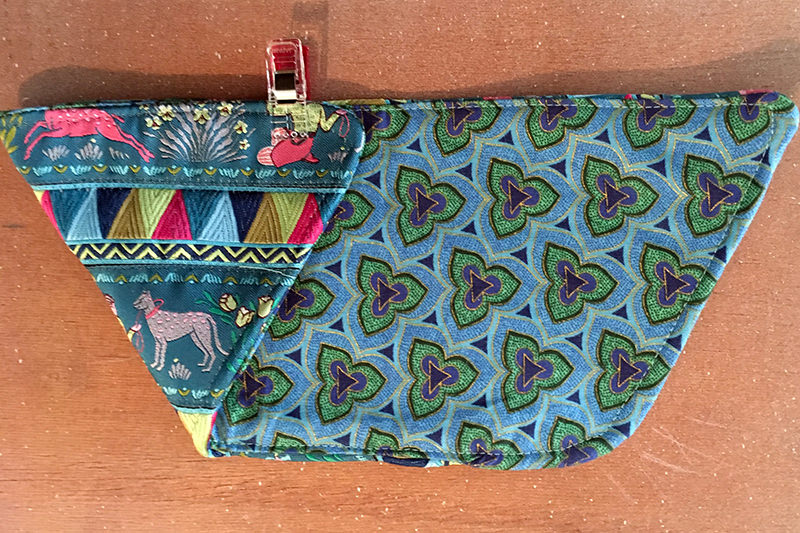 I just bought a KamSnap plier for another project I was working on so I used it instead of the snaps that Sew4Home suggested.  I REALLY love this tool.  I need to get new colors because none of the snaps that came with the kit matched my ribbons.
And then I fell down the RABBIT HOLE!  I went out to KamSnaps website and they have SO MANY COOL SNAPS!  Ones with dogs, stars, hearts, flowers! Even metal ones.  But you have to buy a different tool for the metal snaps.  $39.  I seriously had it in my basket when my rational side said, "and how many little triangular coin purses with metal snaps are you really going to make?"  Of course my side that wants everything said "I'm making one for everybody I know!"
Rational side won.  Still gotta order better colors!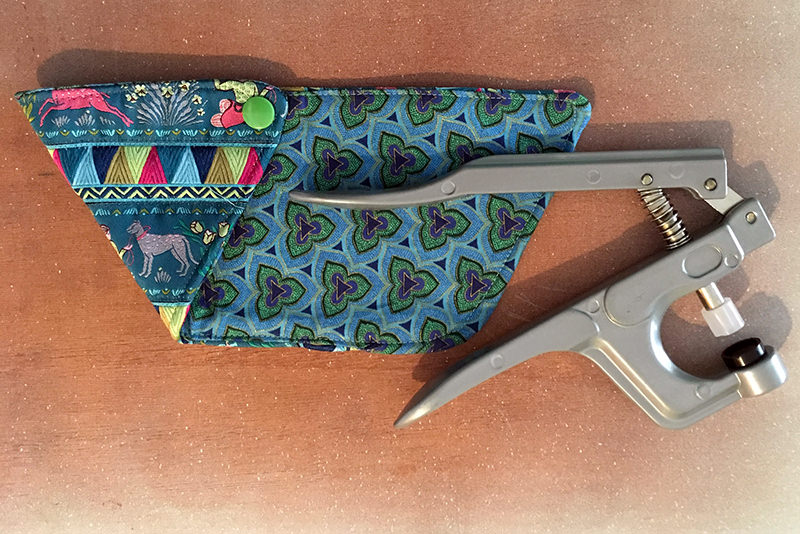 I put the snaps in. Must have been wrong since I have three top caps on one side and the photo from the tutorial shows two.  Hmmmmmmm!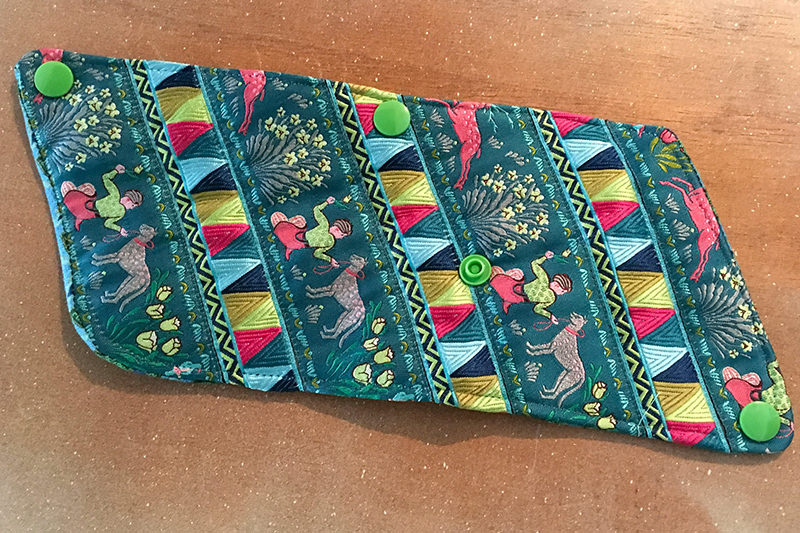 But the finished product kinda looks like the one on the site.  And I used some of those ribbons in my stash!  Win-Win!
I went with the sewing kit idea.
I handstitched a bit of wool felt on one side and…..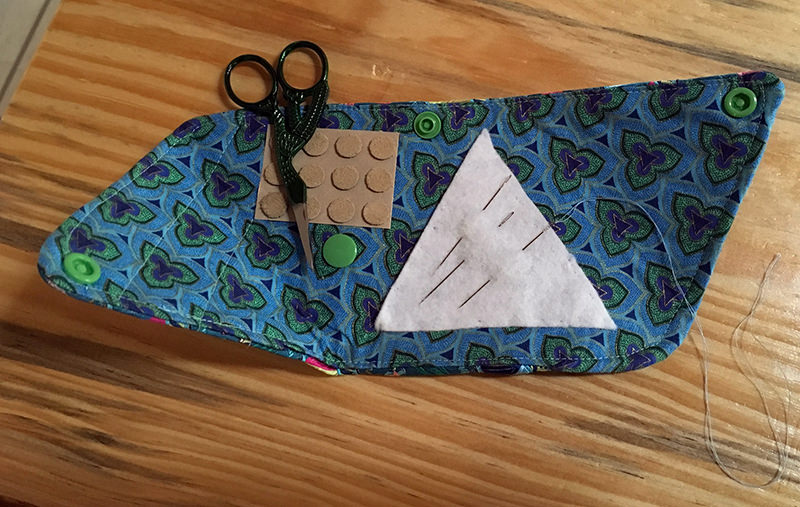 I'm making this again.  (Maybe more than once cause I really want those KamSnap pliers!) And add some of my own ideas!
Love it!