The Splendid Sampler — Week 43
For some crazy reason, I thought I'd actually be done with this quilt by the end of March.
Doesn't look like that's happening. So much more to do.
This quilt might just not get finished until Week 52.  One entire year of The Splendid Sampler!
Maybe I'll write a book on how I spent an entire year cutting up fabric and putting it back together in weird shapes!
I quilted twelve blocks this week.  A lot right?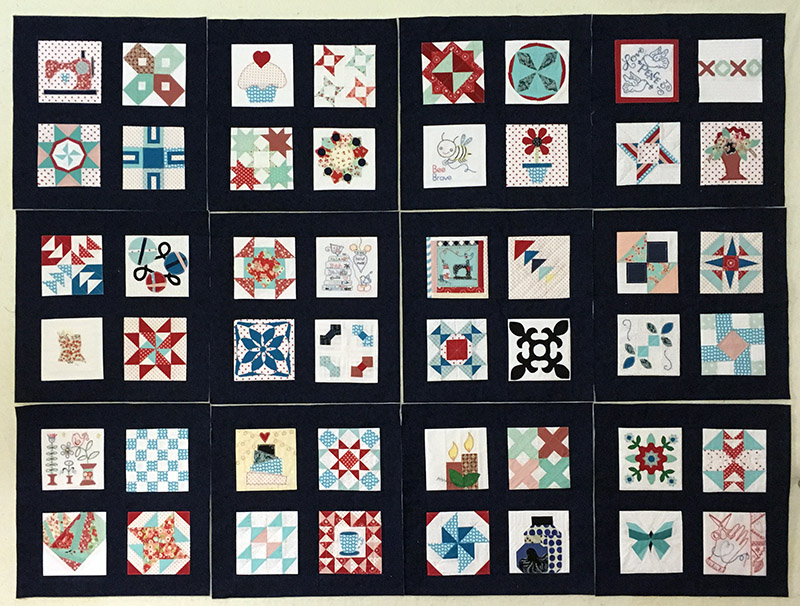 But I've got 18 more.  And I'm getting company in so I might need to take the week off!
Okay.  So let's get into some details…..
One of the reasons I am using the Quilt as You Go Method is because I want to be able to quilt within each of the 6″ blocks. It's way too difficult to do that on a large quilt.  I tried that when I made Piper's full-size quilt a few years ago and ended up hand quilting the middle of it because it was next to impossible to turn it to sew around each heart.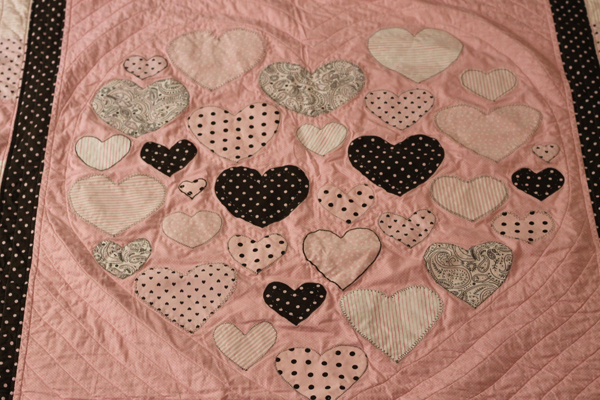 I have a better sewing machine with a deep throat made for quilting now but I think I'd run into the same issue with this quilt because it's so large.
So I've been quilting each of the 18 1/2″ segments.  I did a white quilt thread within each 6″ block–about a 1/8″ from the inside edges– then on the blue border I quilted around the outside of each block with blue thread–about 1/4″.  Blocks that are paper-pieced or patchwork are getting extra quilting.
And the reasoning behind this?  I'm really afraid those blocks with all the bits and pieces might just fall apart after a few launderings.  So those are getting a little extra quilting….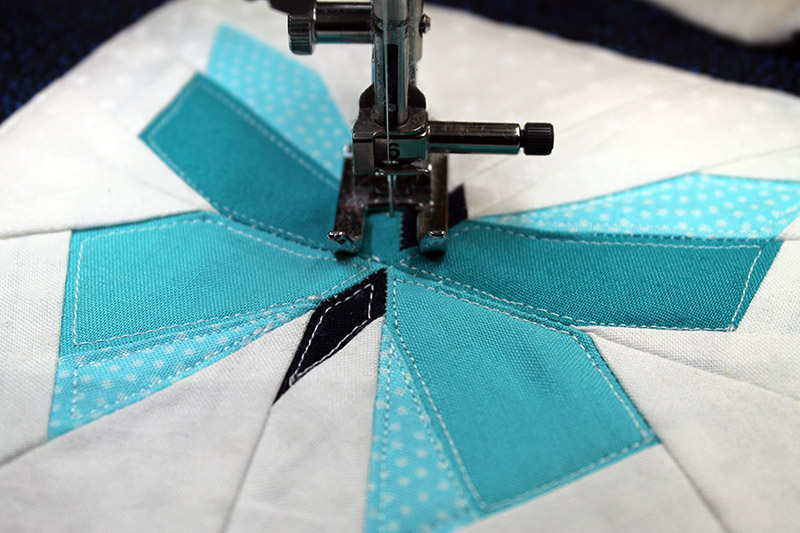 Most of the embroidered and applique blocks are just a 6″ block with no piecing.  So I'm not doing much extra stitching on those.
I was really struggling with how I was going trim the 18 1/2″ blocks.  I have a carpenter's square that I use for big blocks but I really wanted to find an easier way.  Centering and making sure all the corners are correct is tough–especially when I have to cut 30 of them.  So I broke down and ordered a 18 1/2″ square quilt ruler. These rulers are expensive.  I already bought an 8 1/2″ square ruler for this quilt and hated spending more money.
But, gotta say, I love it.  Well worth every penny spent!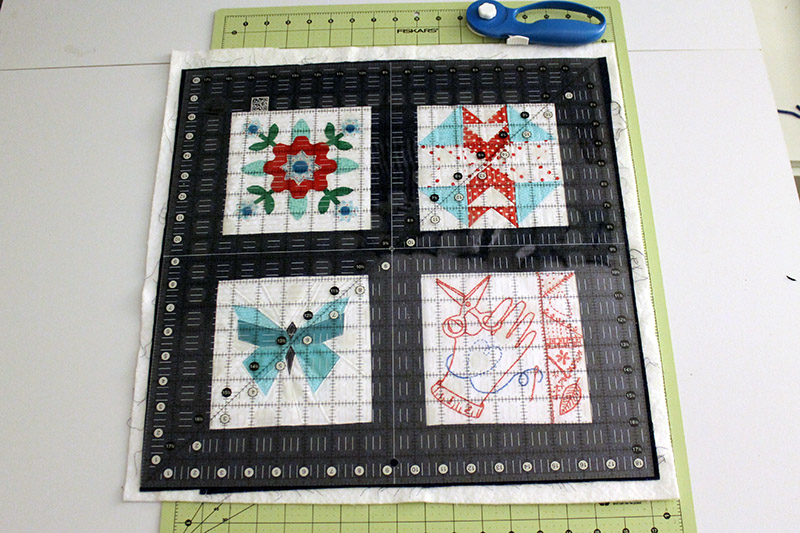 But now I think I need a bigger cutting mat.  (I think 36″ x 48″ would be perfect! Can I ever be pleased?
And to justify the cost of this new large square ruler, I might have to make all my future quilts in 18 1/2″ segments!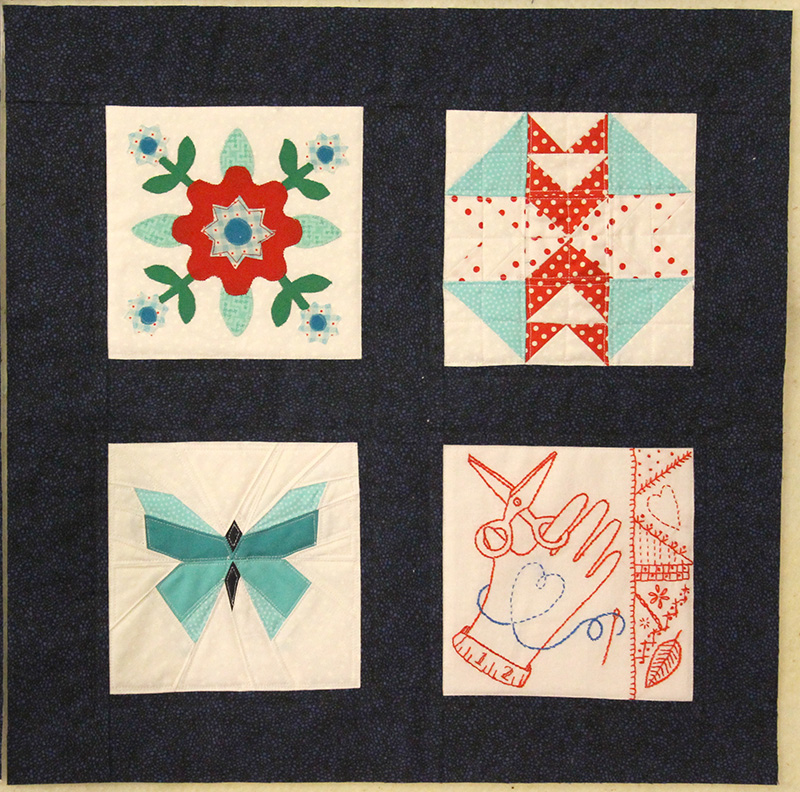 That's it for this week!