Stars and Patches Quilt Update
I made significant progress on the "Stars and Patches" quilt.
The top is  DONE!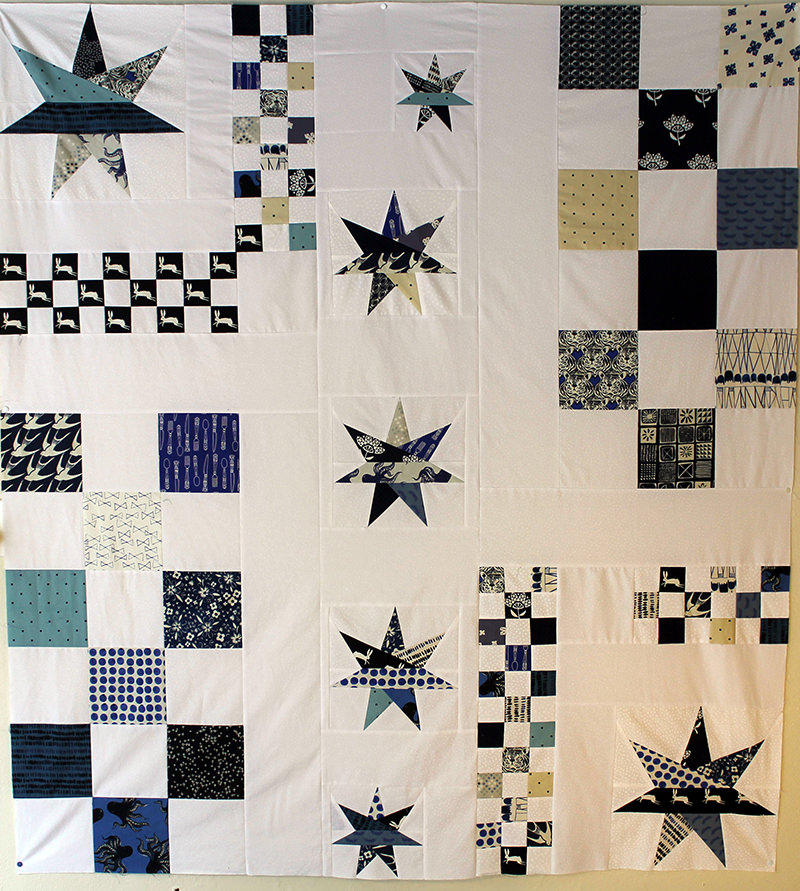 And so is the backing!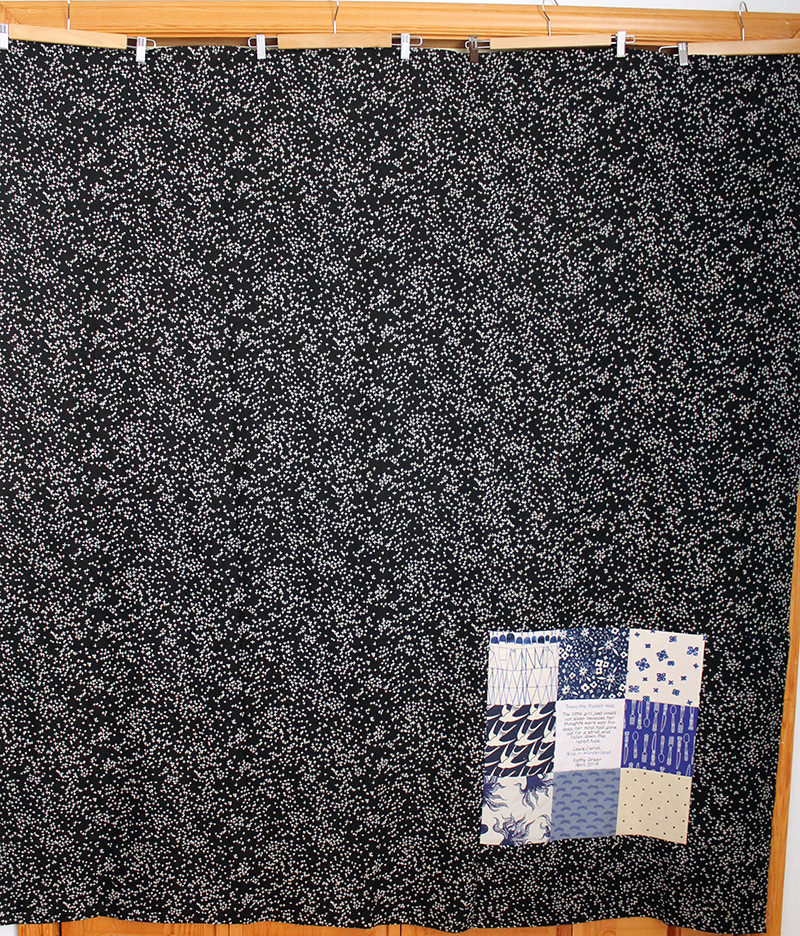 I also came up with a name for the quilt.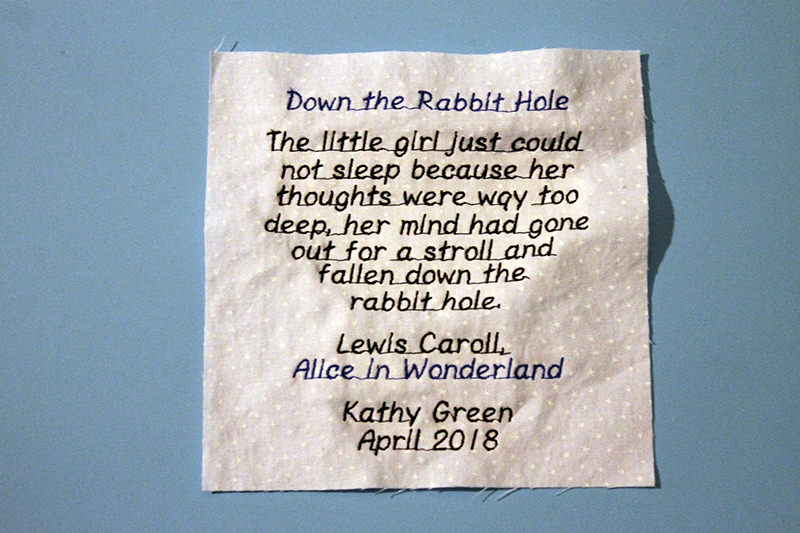 I really couldn't come up with a name for this one. Almost settled on "Oh, My Stars". Even made the label. But "Down The Rabbit Hole" seemed more like it.
The quilt is all paper-pieced Stars in different sizes and 9-Patches that are either 2" or 6" squares.
I added a 9-patch on the backing, too.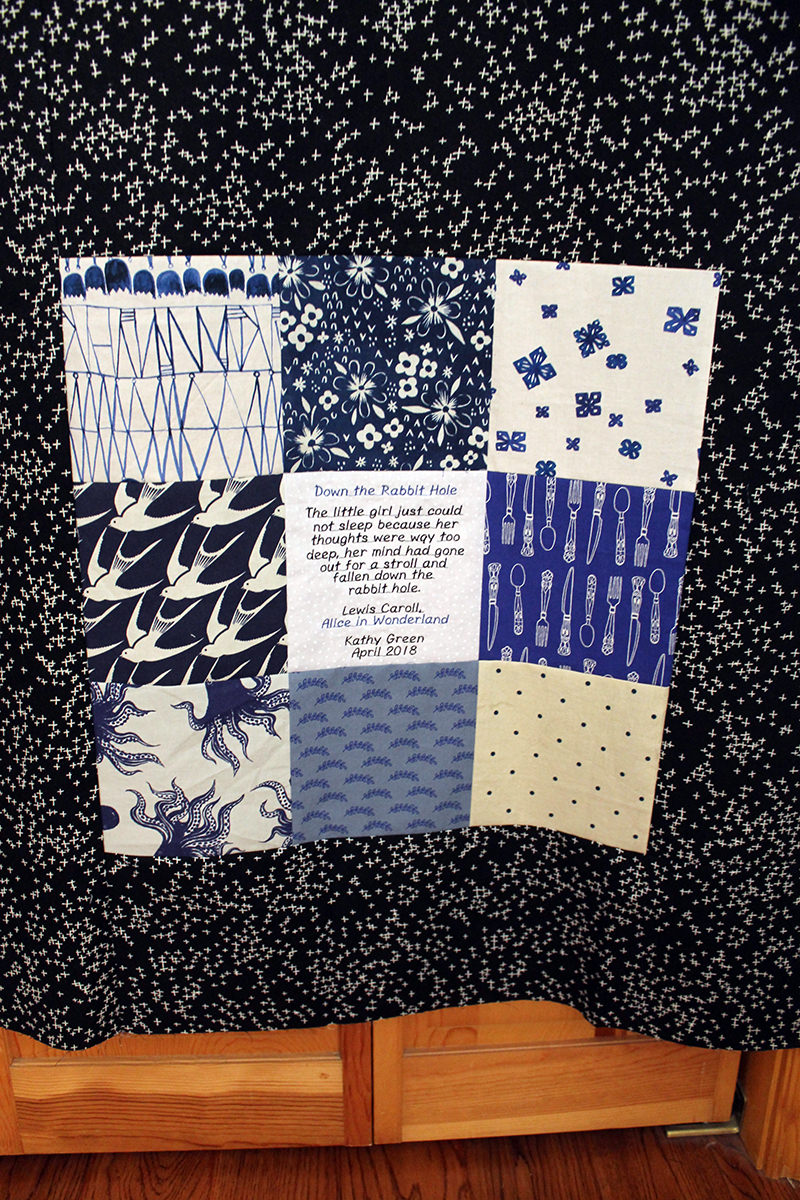 There's also quite a few rabbits here and there on the quilt.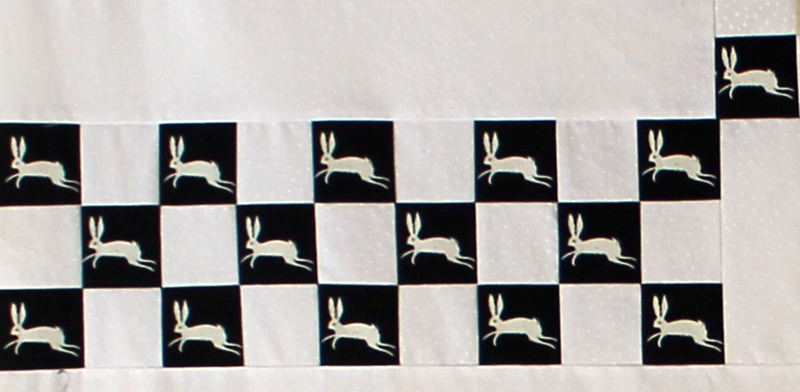 I've made a serious dent in my Cotton & Steel stash!  Ordered some fabric for the binding and batting. Just waiting for it to arrive.