Splendid Sampler — Week 6
Splendid Sampler — Week 6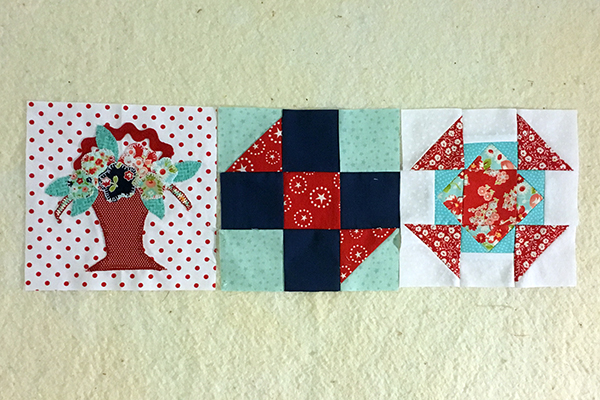 Here are the pretty pieces from the Moda Little Ruby Charm Pack that I've been using for the Splendid Sampler.  (Along with other yardage I've been picking up every few weeks.)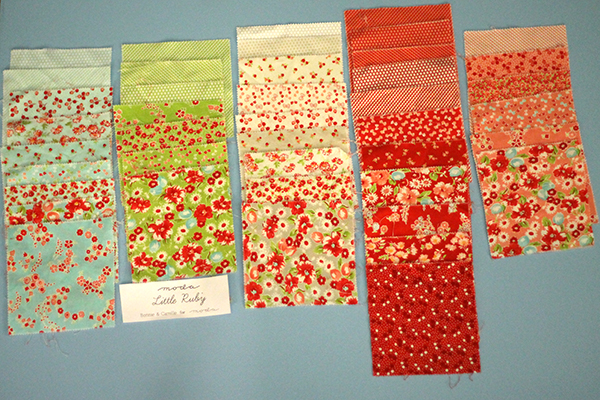 And here's what they looked like when I got home from returning Piper to North Dakota.  Granddaughters Piper, Kendall, and Addison had used them to create their own quilt blocks on the design wall and when they were done they kindly returned them to the board.
Anyhow, that's how my head feels right now.  A bit scrambled.  I spent many many many hours working on the Manchester Metallics Summer Bag Challenge.  Love the bag and how it turned out but on Tuesday afternoon I didn't have even one block started for the Splendid Sampler this week.
So I did a major cheat and went from the end to the beginning looking for the easiest blocks possible!  And pulled three blocks together.
I did block 38 first, Vintage Flower Basket by Pam Vieira McGinnis.  Okay, this one wasn't actually easy. It was time-consuming because all of those little bits had to be fused and appliqued. Plus applying the rick rack was different.  But I like to applique so it was relaxing.  And it's so pretty!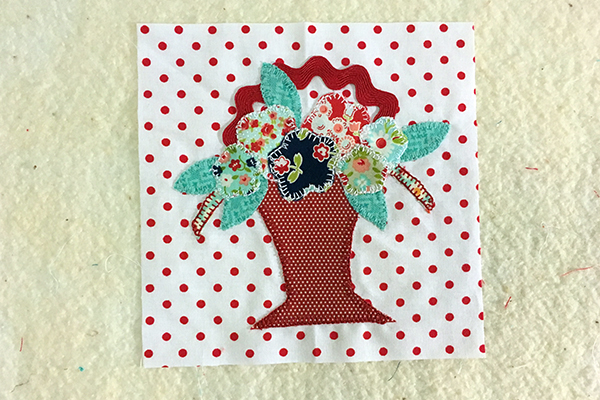 I bought some new red fabrics for this one, too.  The one for the vase is from Moda and the background is Timeless Treasures.  You'll be seeing these a lot in future blocks.
Followed that block up with Block 21, Sweet Candy designed by Kris Thurgood.  Couldn't get any easier than this!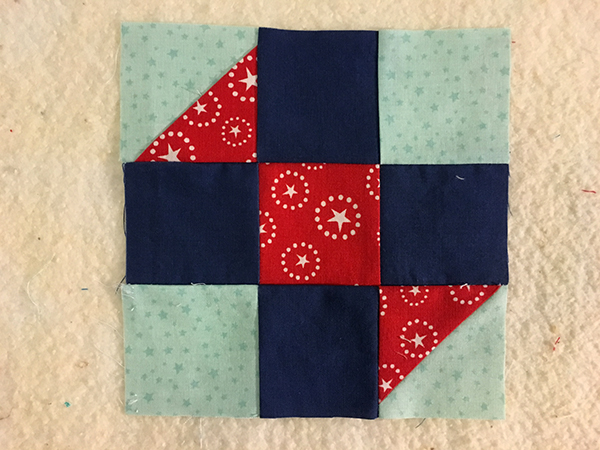 And my final block for the week was 37 – Dashing by Chocolate by Laura Flynn.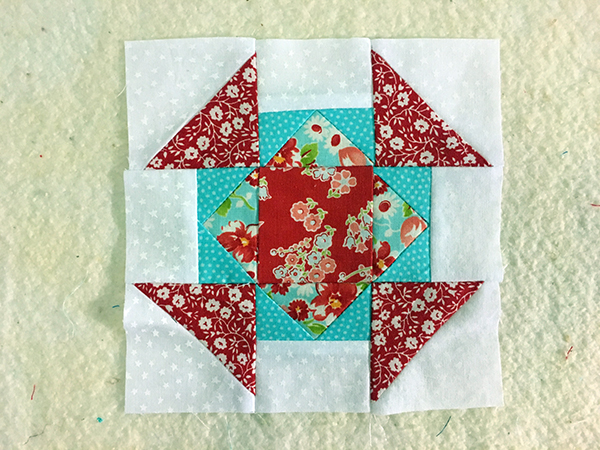 Here's what I've accomplished so far.  Eighteen blocks in no particular order.  And block 40 should be sent out today.  Out of the total of 100.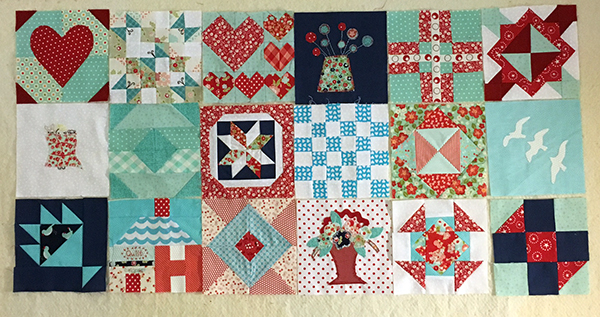 Only 82 blocks to go!