Splendid Sampler — Week 34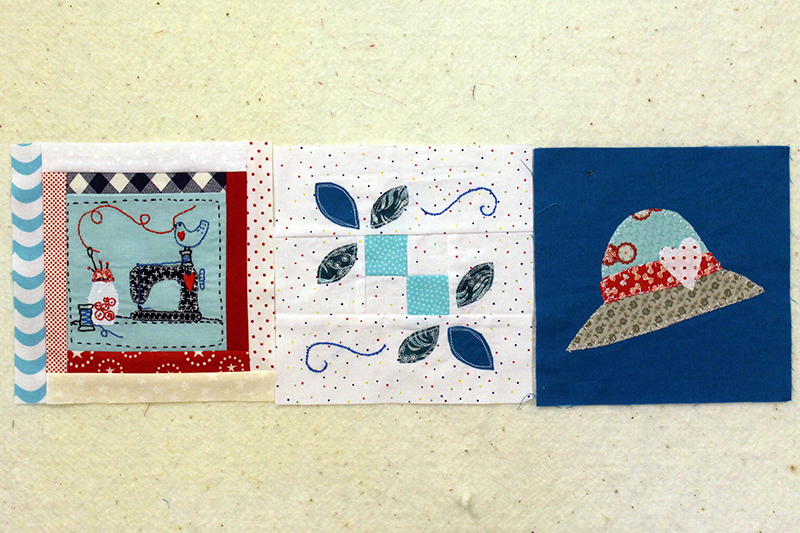 Blocks 91, 92 and Bonus Block Derby Day
Both blocks released this week had embroidery so there was a lot of hand-stitching going on.  Not my favorite sewing technique.
First was Block 91, Gran's Button Jar from Lynette Anderson.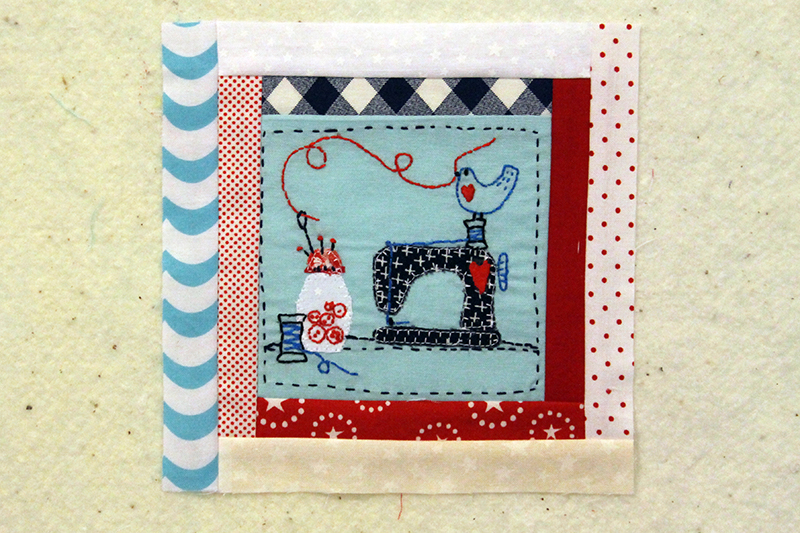 After doing the appliques for the sewing machine and button jar, I used several embroidery stitches–back stitch, French knots, running stitch and the satin stitch–and didn't have to look any of them up on the web!  I actually knew them! Progress! I thought I was doing pretty good until I cut the center down to 4 1/2″ and realized that my outside stitching was a bit off. Whoops!
Next up was Double Bees designed by Beth Bradley.  Some patchwork, applique and embroidery.  I was tempted to use my sewing machine for those little swirls but since I had the floss and needle out for block 91 anyhow, I just hand-stitched those lines.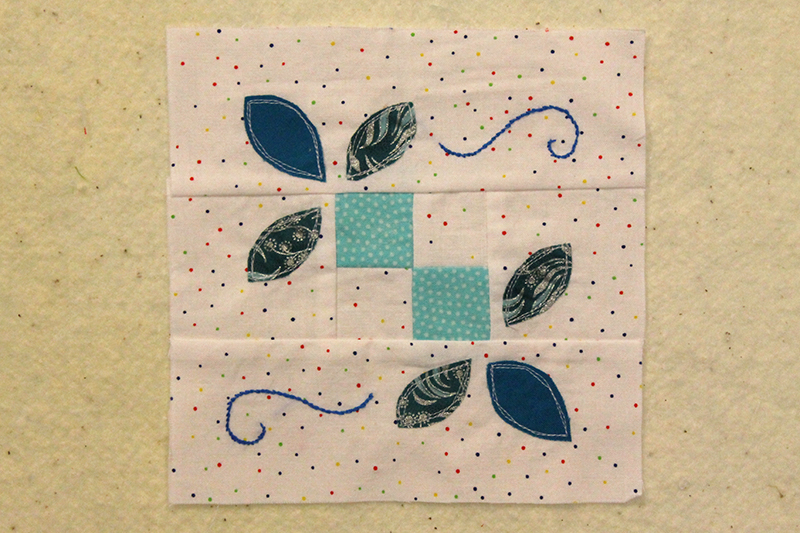 Derby Day, another bonus block by Pat Sloan, was released on May 9, 2016.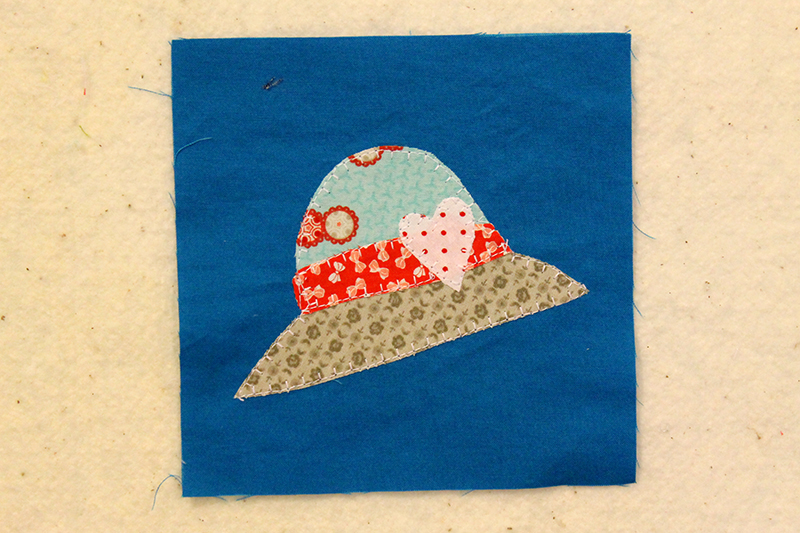 More applique.  Knocked that one out in no time! And I don't really like it.  I thought at first I didn't care for the colors and prints I picked but after I stared at the block for awhile, I just don't like the hat at all.  Oh well, it's one block of 120!  I can ignore it when I pull that final quilt together!
Speaking of 120 blocks.  There's only 8 blocks left–but I still need to finish 10 bonus blocks!  So I'll need to do 2 or 3 bonus blocks over the next 4 weeks in order to get them all finished at the same time.  Which could be a challenge because one of the bonus blocks is embroidery and another is paper-piecing.  Both methods take me so long!
I've also been thinking about what the final quilt should look like.  The Splendid Sampler sent out a setting this week.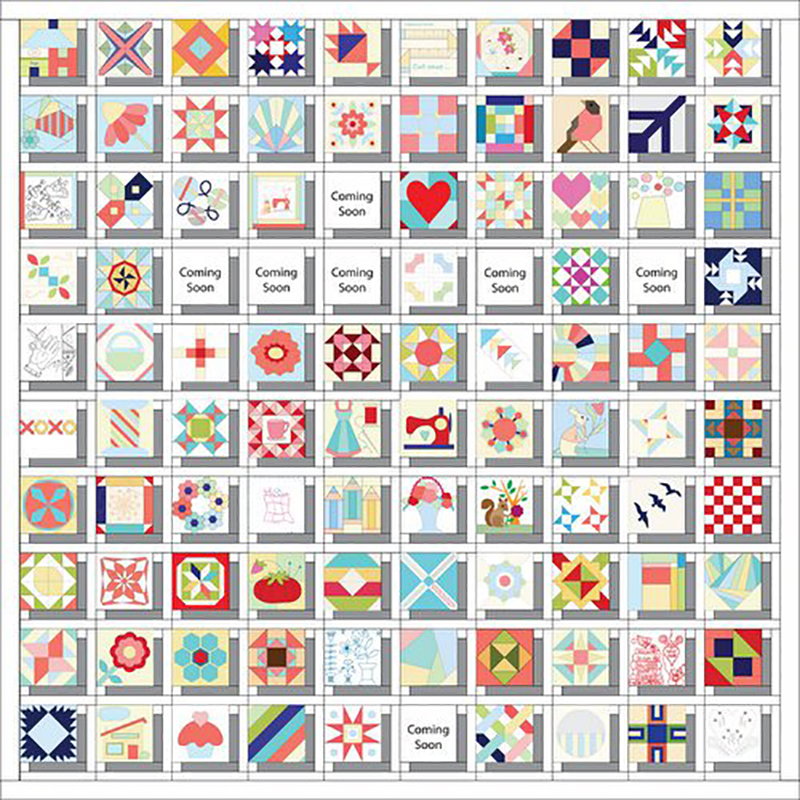 They called it a "shadow box" and each piece is framed with a dark and light fabric.  The blocks are then 8″ finished.
I might use a variation of this with a navy blue as the dark and white as the light.  Still undecided.  Fortunately I have at least 4 weeks to ponder it!
And here's what week 34 looks like: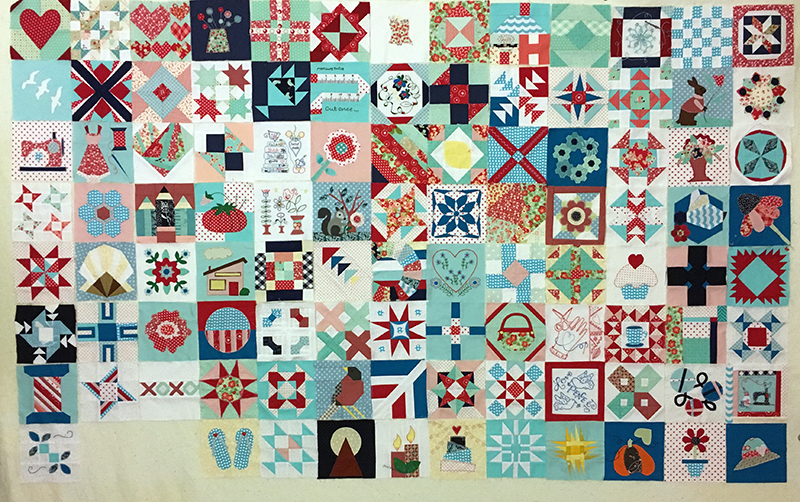 For my friends that have been following my "political" career, I took the oath for seat one on the Homosassa Special Water District.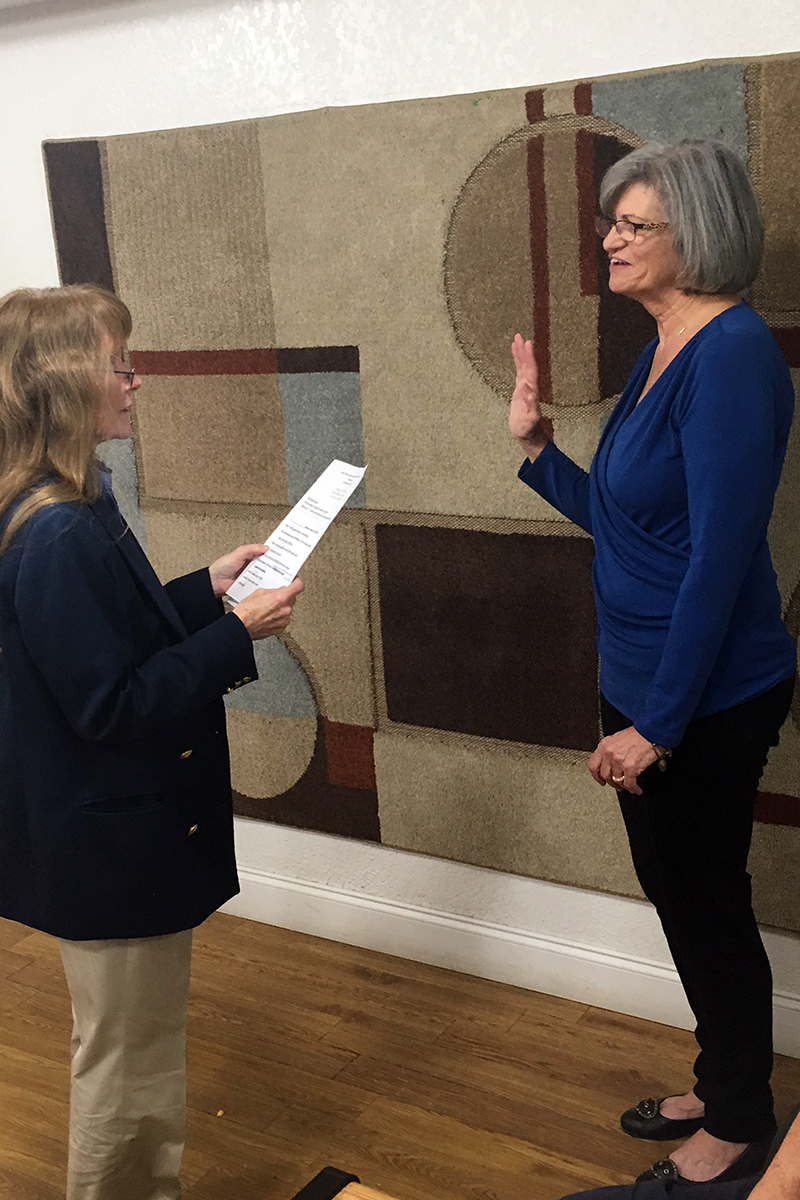 I'll be back with 4 or 5 more blocks next week!