Splendid Sampler — Week 16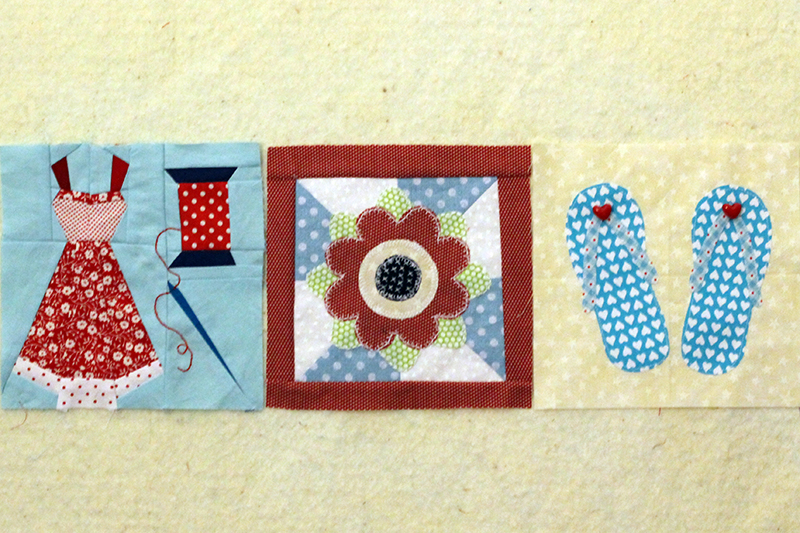 Back to the Splendid Sampler!
I again attempted the paper-pieced Block 28, Stitching Fashion.  I very very VERY carefully measured, cut, and stitched all the little pieces.  And I still ended up with the thread spool being wonky on one end.  Then I really messed up the embroidery–the thread is supposed to be big and loopy not small and crooked. I checked out the next paper-pieced block, Balls in the Air, and said no way, not now, maybe not ever.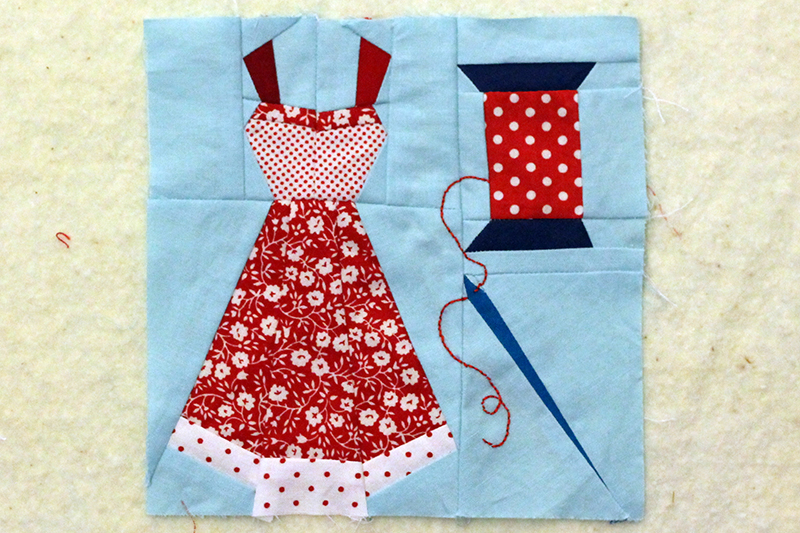 Block 49, Summer's Gift by Karla Eisenach should have been easy.  Piecing and stitching.  But I screwed it up.  I made my pinwheel too small and didn't realize it until I had already done all the blanket stitching on the flower pieces.  Sheesch! Rather than starting over, I added that red with white dot border to the piece.  Good enough for my perfectly imperfect Splendid Sampler!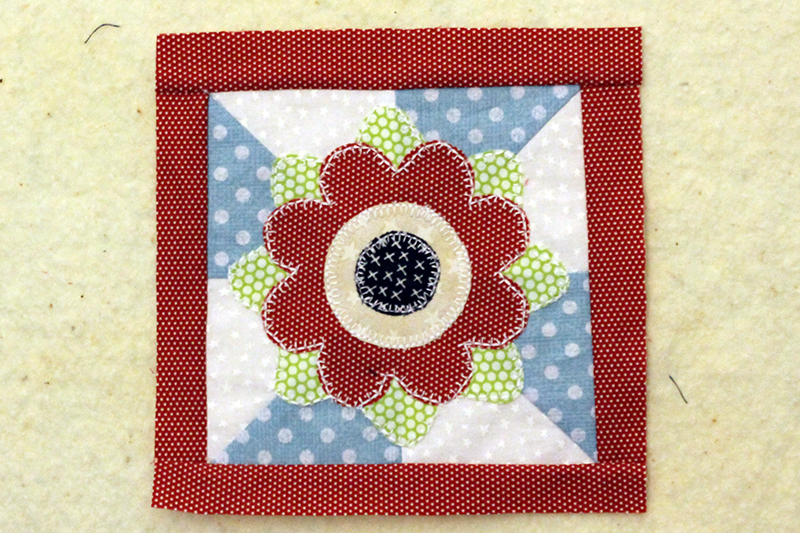 I have been working on two other blocks.  I thought I'd have the Inchy-Hexagon Club done for this post.  I've finished all the little hexis hand-stitching and started pulling out the cardboard in the middle.Those little bits are glued in and stubborn about being removed.  Got six pulled out and knew that I wasn't going to get that block finished!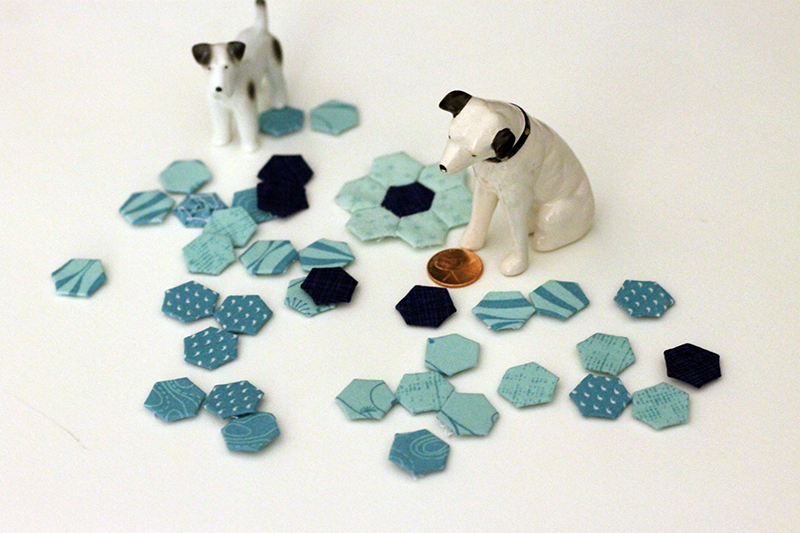 The other block I'm working on is number 44 which is almost entirely embroidery.  I am SO SLOW on these embroidery blocks.  Next week.  Maybe for sure.
For my third block, I moved onto a "bonus block", Summer Flip Floppin' by Jacquelynne Steves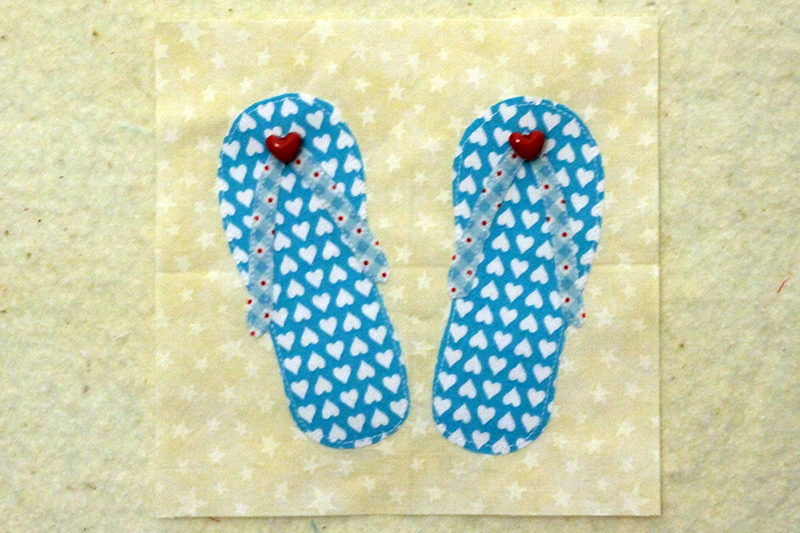 The Splendid Sampler, along with the 100 sampler blocks, is also sending out bonus blocks.  I thought it was ten but there's already nine out on the website and there's still several weeks to go.  I plan on making ten of the bonus blocks so the final quilt will be 11 blocks wide.  I've started a new column on my display wall.
I picked up the cream colored fabric at my local quilt shop, Tomorrow's Treasures, specifically for this block.  I wanted something the color of sand for my flip flops to be resting on!  This piece is from Moda and I couldn't find it on the Fabric.com website.
I've finished 47 of the sampler blocks thus far.  Block 60 should be released today and I'll have the first 50 finished by next Thursday.  I'm slowly catching up!