It's OCTOBER 1st!  Today!  Really!  Can you believe it?
Which means….
It's almost Halloween!  (and then it's Christmas in a heartbeat)
And I'd like to introduce you to Mr. Chillingsworth.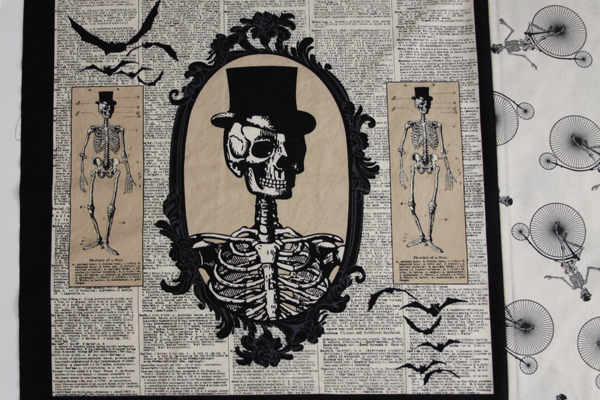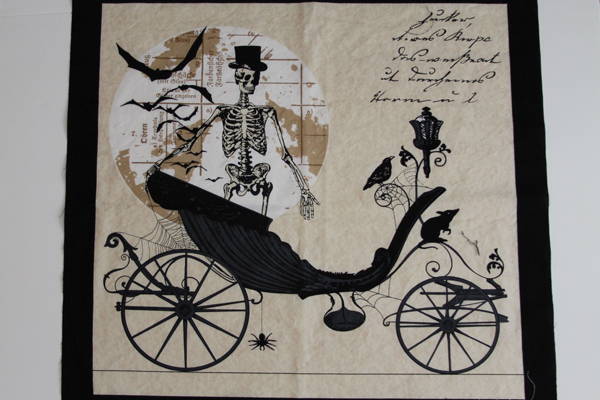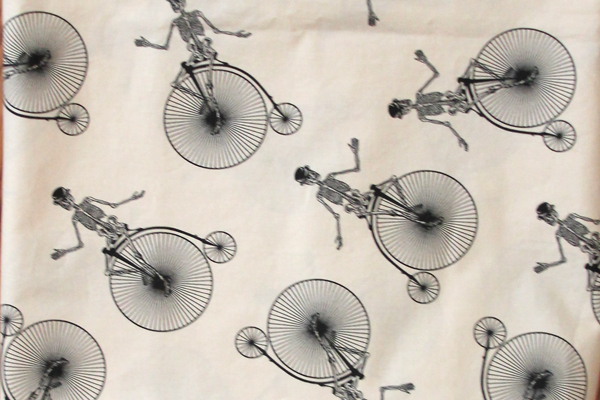 I LOVE this fabric.
I'm mostly telling you about it just in case you want to make something with it for Halloween.
Like these very cool pillows….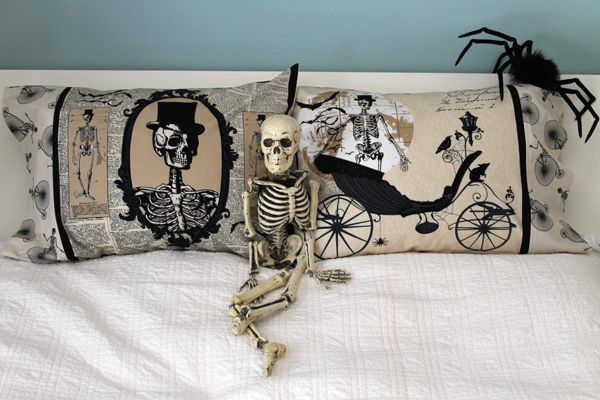 Which are all ready on my guest bed.  Just waiting to surprise an overnight guest.
These pillows have the end flap to cover the pillow.  Very cool.
I ordered the fabric from Hawthorne Threads and I just checked.  It's still available.  I love Hawthorne Threads because they have a fun selection of fabrics, a really nice newsletter and blog, plus ship fast.  I usually have my order within three days.  If I order 3 yards or more of one selection, I get a discount on that one.  (So you know I order at least 3 yards!)
I don't have any advertisers, sponsors or receive anything from any of the fabric places I write about.
I just really like Hawthorne Threads!
Here's a peek at the whole Chillingsworth Spooky Ride collection.
Since I'm busy working on the tote for my post next Tuesday, I wasn't able to put together the tutorial for today.  But I will post it for next Thursday.
I ordered three of these panels, but you only need one if you want to make these pillows.  Also the cuff and flap for the pillows take less than a yard.
Just in case you want to order this fabric and follow along. To surprise your overnight guests.  (I make a little maniacal laugh in my head when I think about surprising my guests)
Next week!
Thursday.