Manchester Metallics Summer Bag Challenge
Just finished my new Travel Tote for the Manchester Metallics Summer Bag Challenge!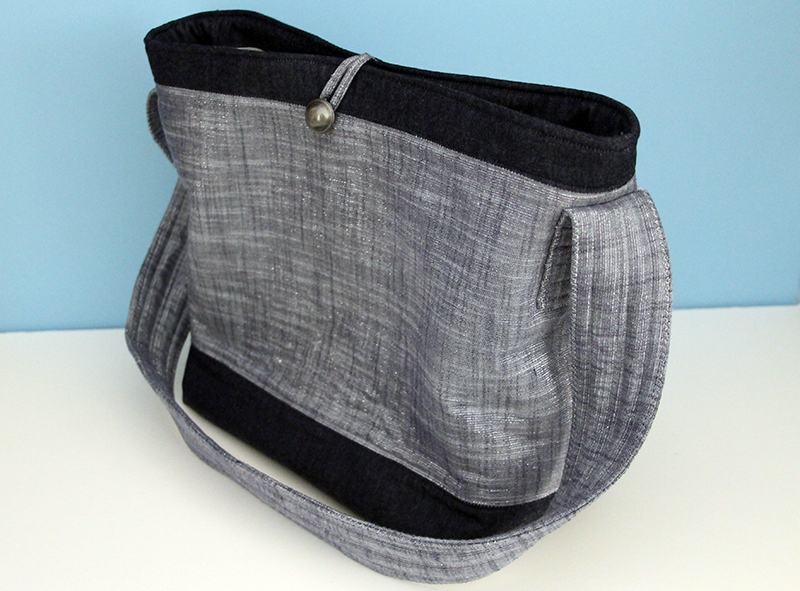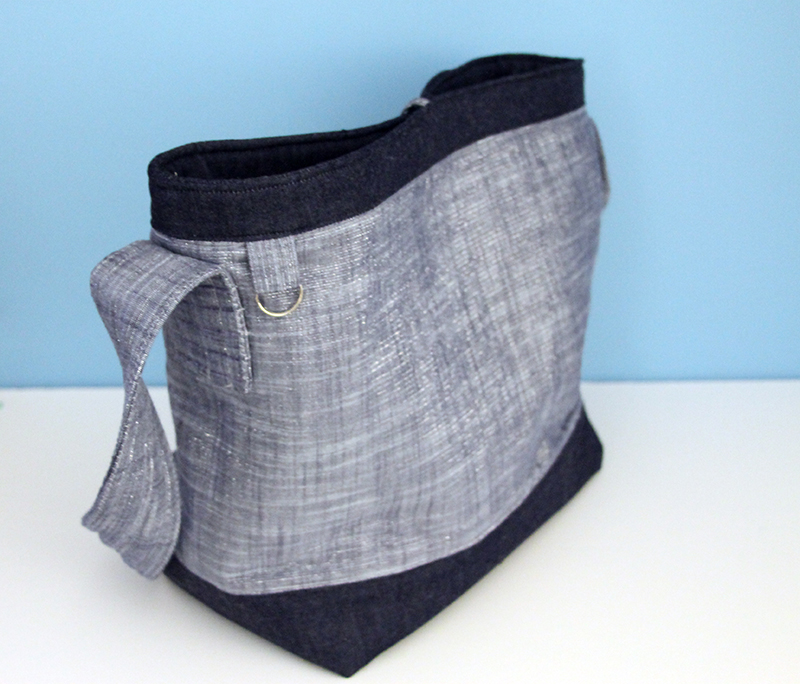 It's very shiny and glittery and glimmery.  Pretty. Pretty. Pretty.
I received these beautiful fabrics by entering the Manchester Metallics Summer Bag Challenge sponsored by SewMamaSew.com and Robert Kaufman Fabrics.  The only rules were to use solid colors of Robert Kaufman Fabrics and one had to be from the new Manchester Metallics line. I was really excited when I received the email that I had made the list of participants.  Yippee! I chose the fabric and colors and Robert Kaufman Fabrics sent it to me!
I picked Manchester Metallic in Evening, Indigo Denim, and Kona Cotton in Silver.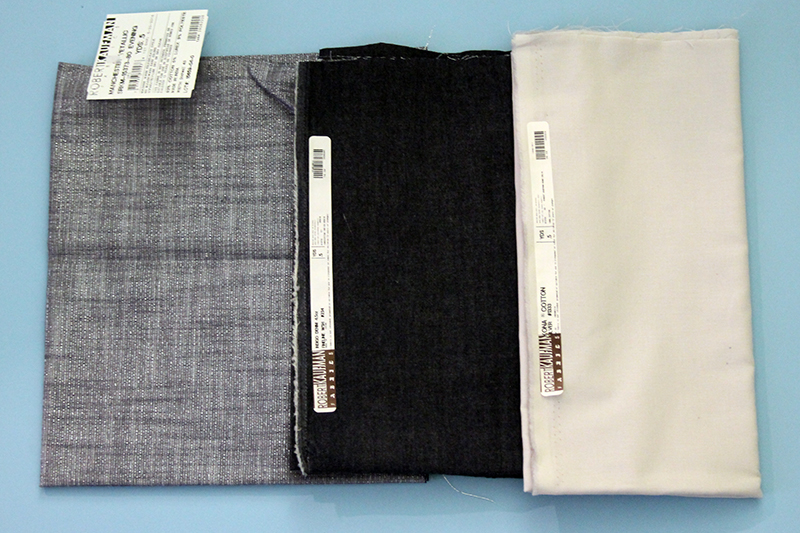 Way back in October 2015 when I had my Tote Tutorial and Giveaway, I made the Perfect Market Bag and gave it to the reader that commented on each post and that was Terry.  I wanted this bag to be the PERFECT Travel Tote so I emailed Terry  and asked her how the market bag was holding up and what she would change.  And she replied…
"I use the market basket every week because I walk to my craft group and it fits lots and my water bottle.  I had Pam add elastic (1 inch size) in two places so I could fit my Tervis water bottle.  I love the hook for the keys since it saves time finding them. The rest is perfect!"
I've been on three trips since April and I really missed having a good sturdy carry-on with pockets. I knew exactly what I wanted. I like to use denim on the bottom of my bags. It's durable and doesn't show dirt.  I find that a light colored fabric in the interior makes it easier to find stuff.  Plus I like my bags to have some personality and that's where The Manchester Metallic, which was surprisingly easy to work, came in with all those glimmering threads.
And here's the interior of the Travel Tote.
Lots of pockets on the inside.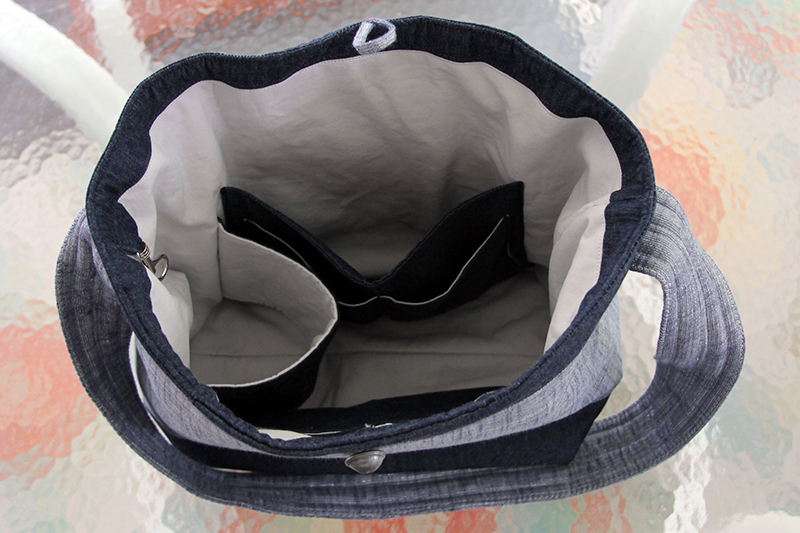 Of course, my Tervis water bottle fits into one of them perfectly.
On the other side is a zippered pocket for little things.  Like my blue chap stick.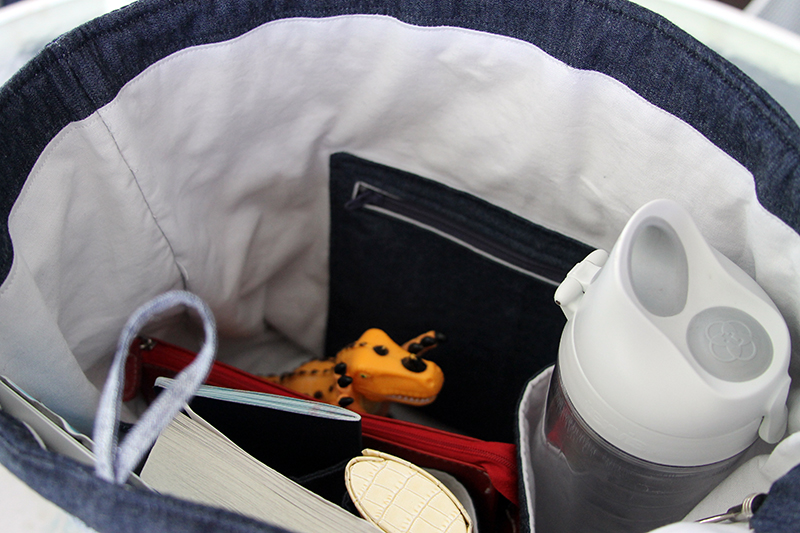 I didn't put any pockets on the outside.  The metallic fabric was just too pretty!
This travel tote is not only shiny and pretty, pretty, pretty, it's also very versatile!
It can use it on beach trips plus I also plan to carry my camera in it for my local photo jaunts as soon as I get a new padded case made.
It's even a market bag.  Here's my purchases from a recent shopping trip to pick up hurricane essentials.  (It's hurricane season here in Florida and we must always be prepared!)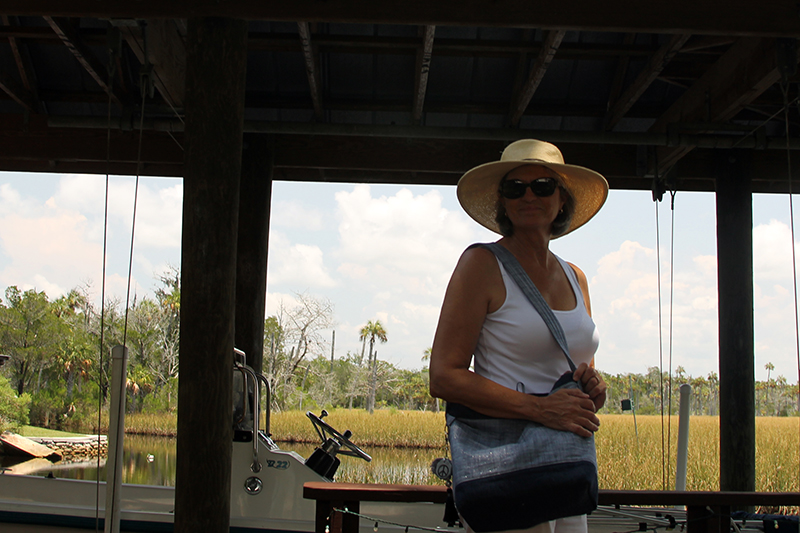 I'm not putting out directions for the Travel Tote because it is almost identical to the Perfect Market Bag and you can use that tutorial if you want make this tote.  I have changed up the interior pockets and if you would like to know the sizes, etc, just email me!  I will be happy to send you the details.
The following lovely bloggers also took the Manchester Metallics Summer Bag Challenge.
Check them out!
Mo Bedell
Sandy Whitelaw of UpStairs Hobby Room
Michelle Morris of That Black Chic
Carrie Federer of carrie bee
Anne Zeitler of AnneZPlace
Sanchia Gair of Red Brolly
Natalie Strand of Vegetablog
Devida Bushrod of The Driftwood Thimble
Sara Johansen of The Sara Project
Sarah Sharp of No Hats in the House
Michelle Webster of michellepatterns
Marni Weaver of Haberdashery Fun
Jenny of My Handmade Home