I Wish you a Merry Quilt-A-long! Block Twelve!
YAY!  Last block!
The final piece is Christmas Lights by Slice of Pi Quilts.
This one is for the first quilt which I'm now calling Merry & Bright.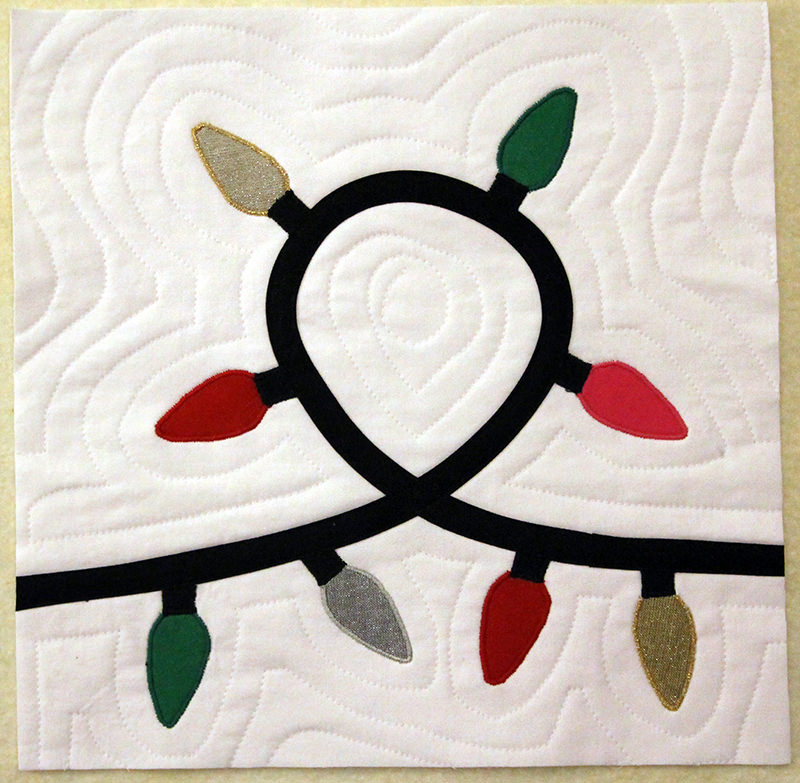 And I've named the second quilt Shiny & Bright.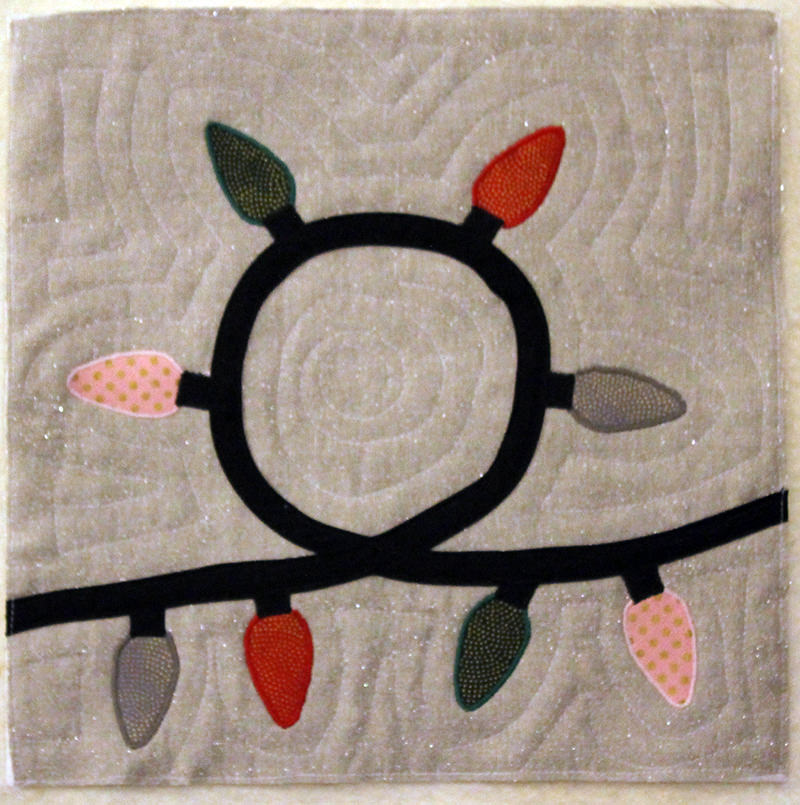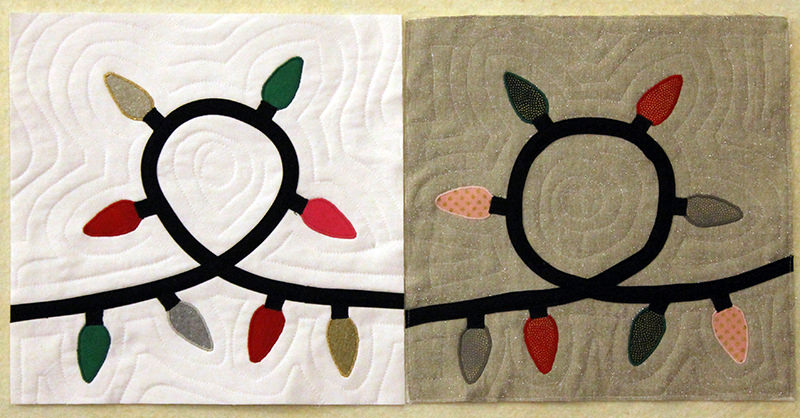 Waaaaaay back in August I had the idea of making Christmas quilts for the kids. These two along with the I Love Home  and  a fourth that's all designed with the fabric patiently sitting in a basket waiting just to be cut up and sewn back together.  And now it's almost Christmas.  Sounded like a good and possible idea in August!
My North Dakota and Washington DC families were here last week and I showed them the three quilts and the new design and fabric and asked them which one they would like.  Lauri picked "Merry and Bright".  So that one will be shipped off to ND as soon as I get if finished.  (Hopefully soon!)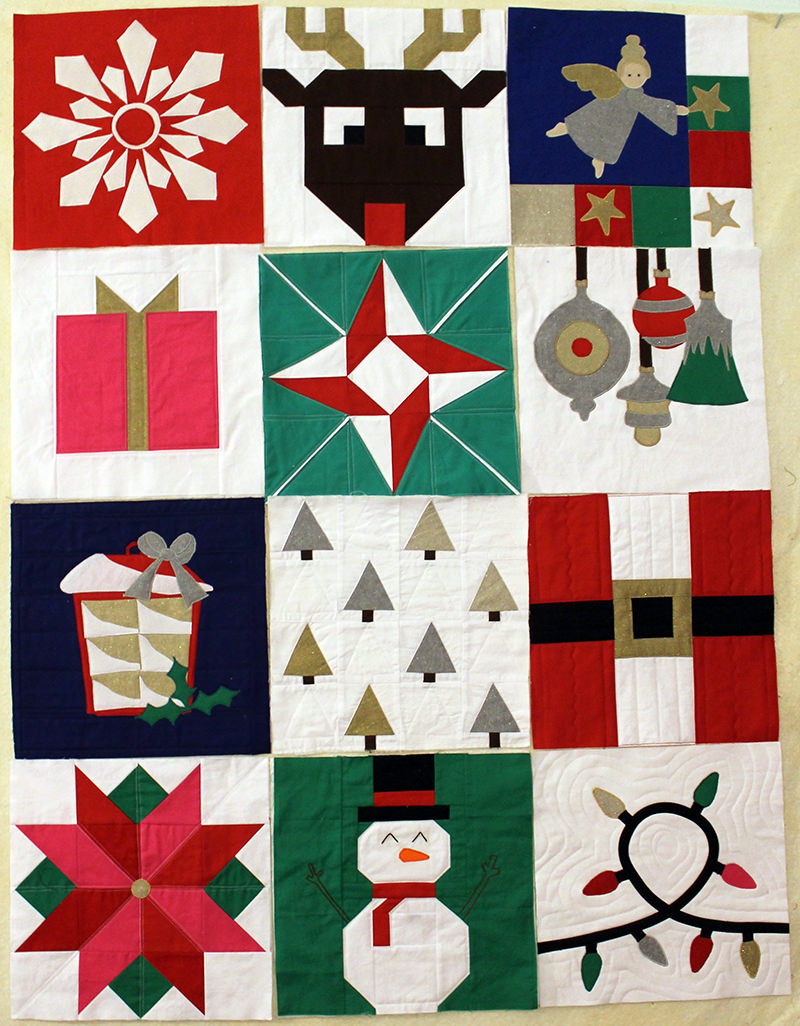 Jessica liked the fabric and design of the quilt that's not been started yet.  Think she might be getting that one a little late!
And "Shiny & Bright"?  Think it's going to go as a wedding gift this Saturday.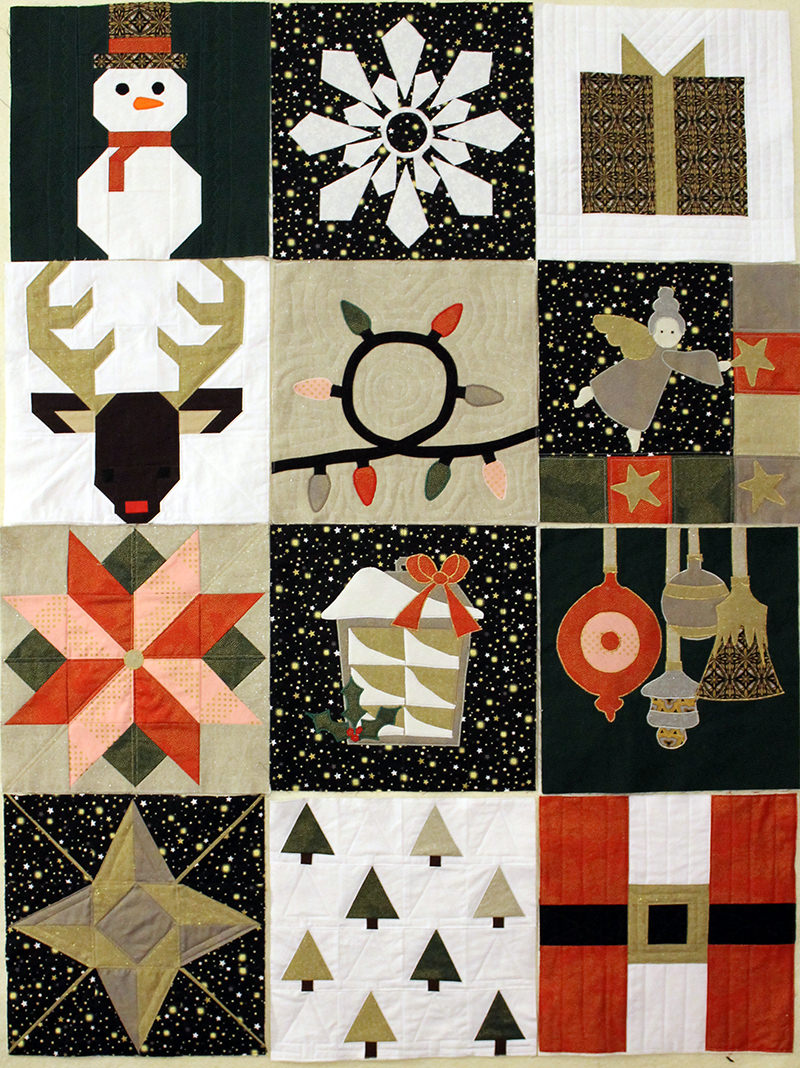 Already have it pieced together with the sashing and borders!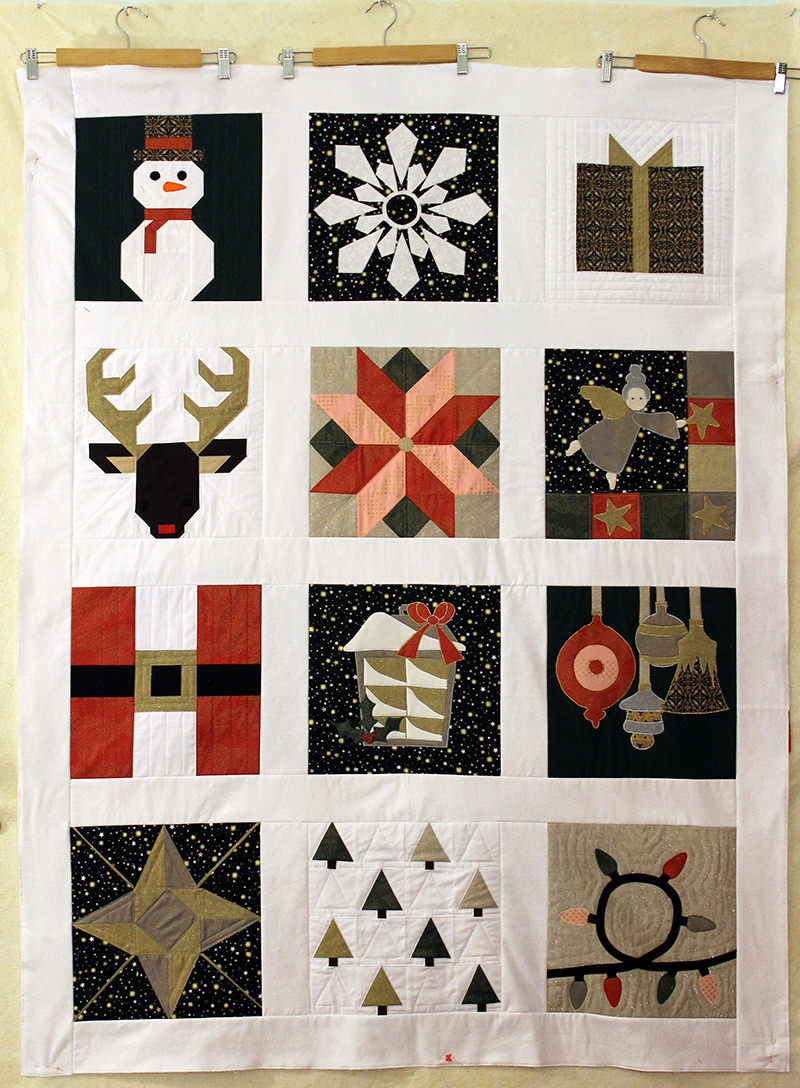 Just pin basted it!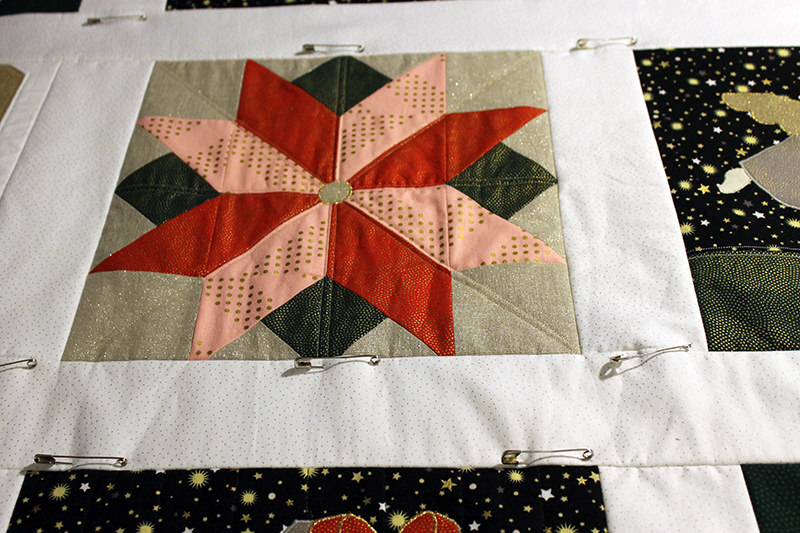 I'm using white minky for the backing.
Thought I'd share something I learned while putting this one together.
I'm making these quilts with the "Quilt as you Go" method.  Which means each block along with the sashing and border has to have batting on it before adding it to the quilt.  I ran out of large pieces of batting.  I've ordered it from fabric.com but it hasn't arrived yet.
I went to Hobby Lobby in Brooksville (35 minute drive) to get some.  NONE IN STOCK!
I needed 3 1/2″ wide by 64″ to finished the two borders.  I had read some time ago about piecing batting together.  So I did some research.  Used a very wide zig zag stitch and created the borders.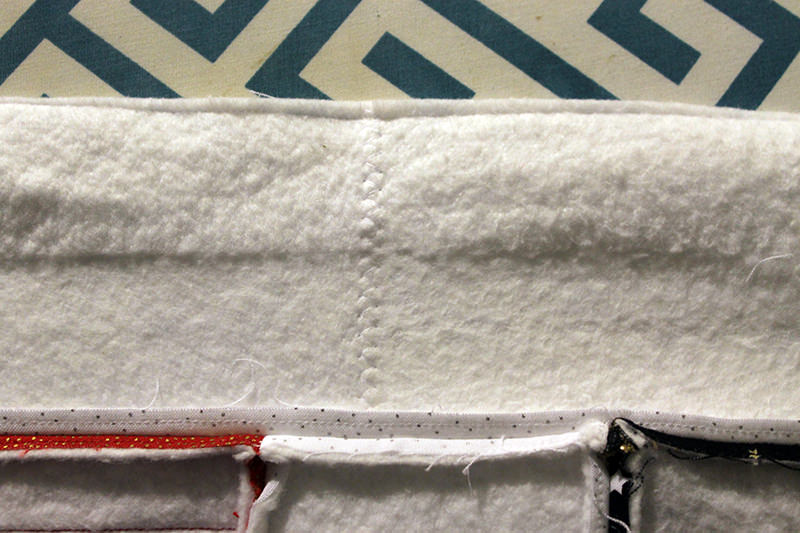 Doesn't show through on the right side!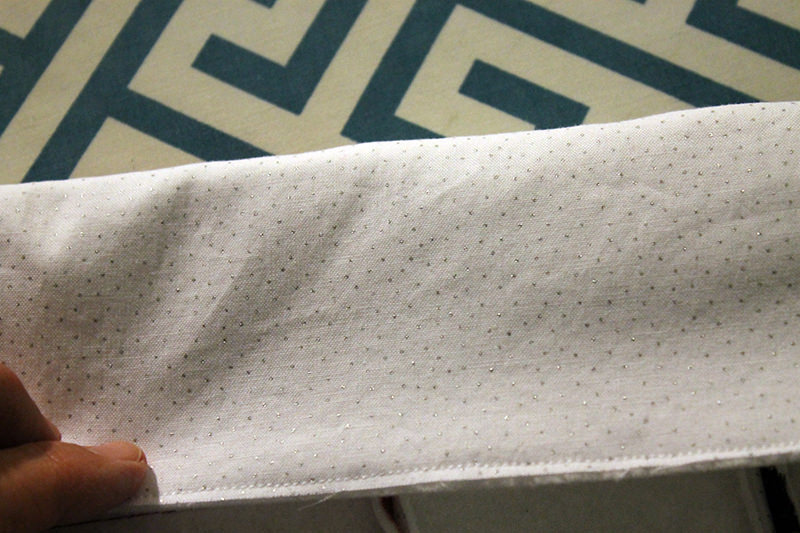 Now it's time to get back to the sewing machine and QUILT!