I Wish you a Merry Quilt-A-long! Block Seven!
Another busy week of working on The Homosassa Arts, Crafts, and Seafood Festival.  This week I was updating the website. I think it turned out pretty well.
I did manage to get some sewing in just about every morning–not as much as I'd like to, though.
Last Tuesday, October 10th, two new Merry Quilt-A-Long blocks were released.
I just finished block 7, Poinsetta, by Sandy Star Designs.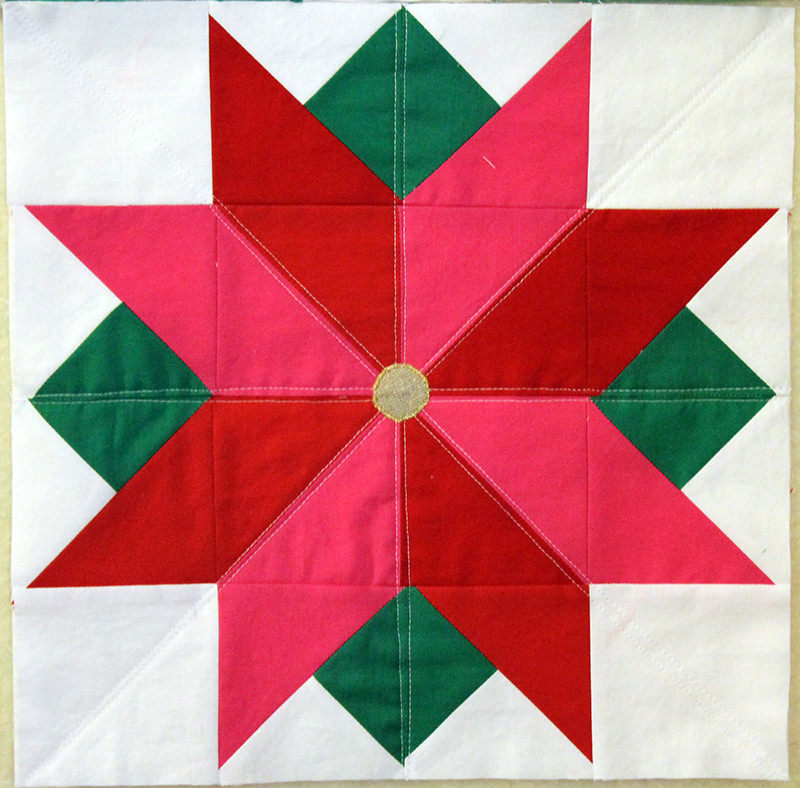 I added another color to the quilt–pink. This one was pretty easy except I had a little trouble trimming those green and white triangles.  (Don't look too close!)
I'm using the "Quilt as you go" method and quilted the block before adding the applique in the center.
Here's the first seven blocks.
Hope to get block 9 done and be caught up before number 10 is released next Tuesday.
October is FLYING by!