Haven't made a tote in awhile and the bag I usually drag around to my music jams was looking a bit bedraggled. So it was time to whip up another Handy Tote!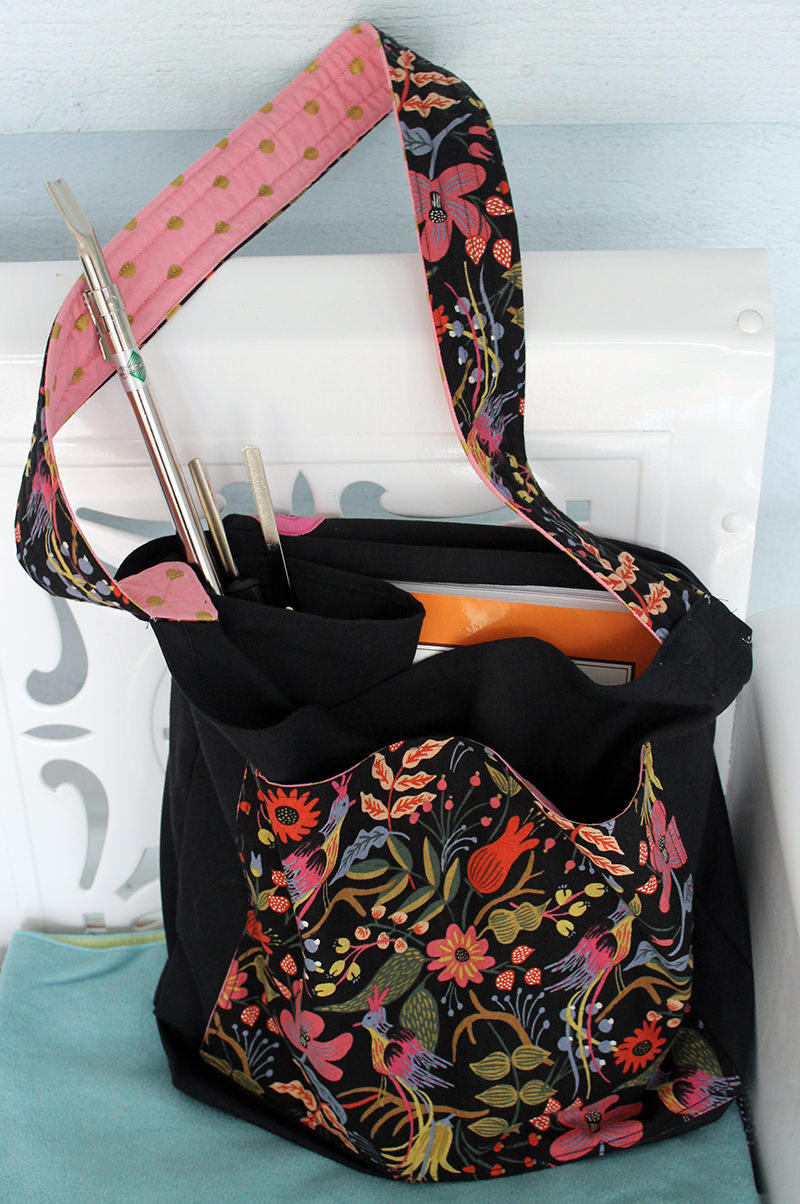 Me and my uke are going north for a short visit in about six weeks so my new Handy Music Tote should coordinate with my gig bag and the Perfect "Personal Item" Bag. Right?
In my quest to make all my travel accessories match, I am being frugal with my lovely fabrics.  I very sparingly used the (B) Cotton + Steel Les Fleurs Canvas on pockets and the shoulder strap and used the  (c) Cotton + Steel  Wonderland Metallic Caterpillar Cotton for lining.  The rest of the bag is (A) black canvas.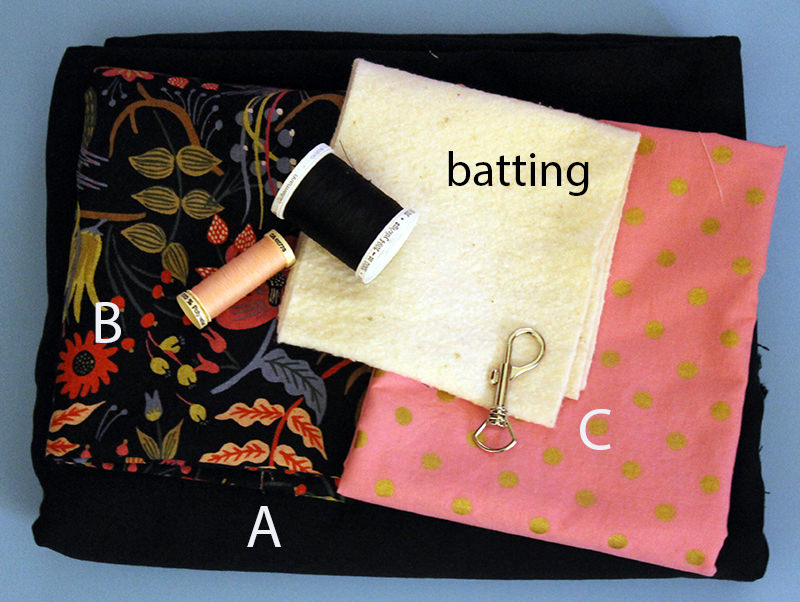 The Handy Music Tote is 16" in depth and 16″ wide and features a padded shoulder strap long enough that it can be worn cross-body.  There's a large lined outside pocket for a notebook, iPad or folder and interior pockets big enough for an iPhone and an eyeglass case plus a holder for a folding music stand.  This is a simple tote to make.  Leave off the pockets and use cotton webbing rather than making the shoulder strap with fabric and it could probably be whipped up in a morning.
But I didn't want to do simple. Gotta have some fun! That's why I sew!
I added an applique for a little flair.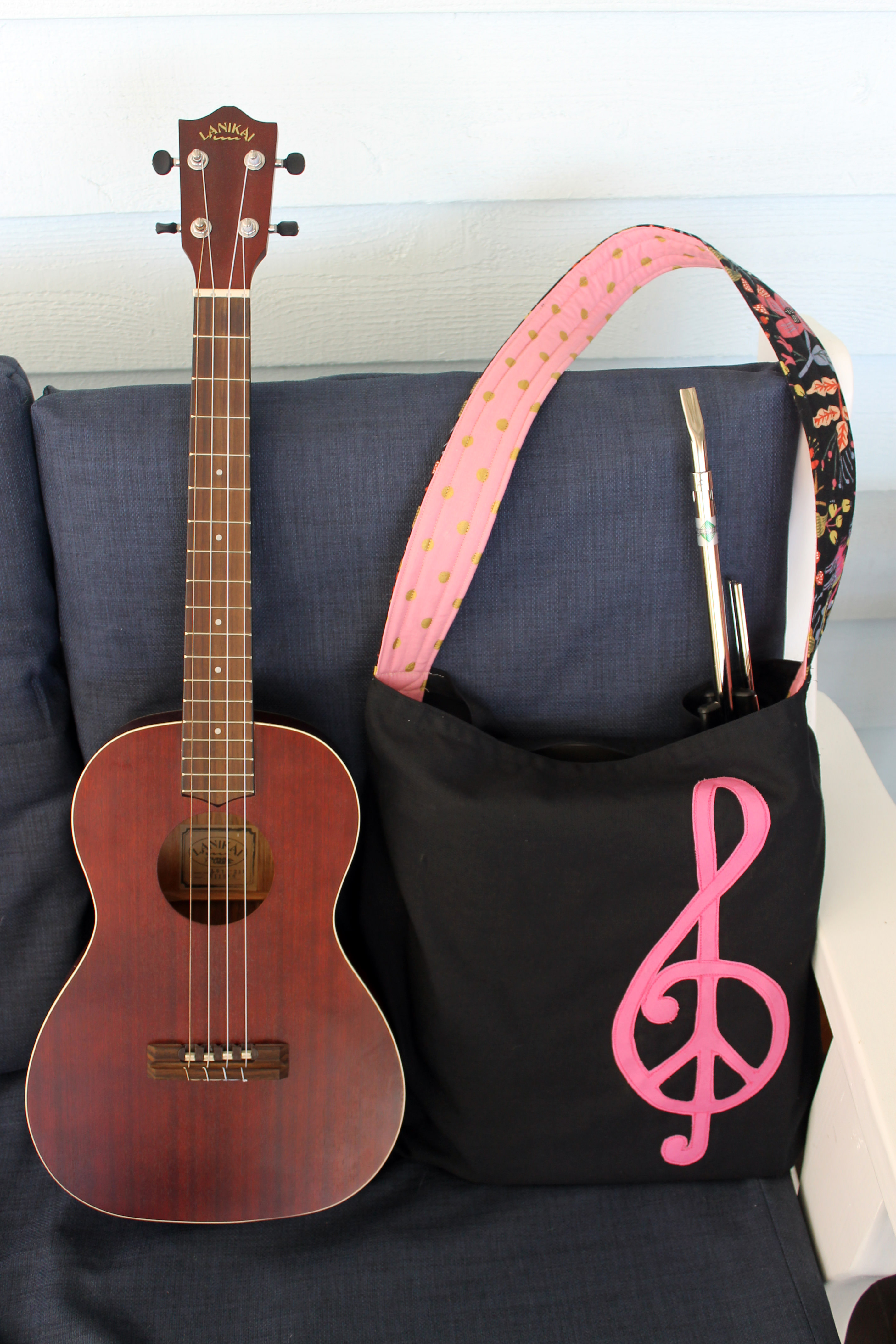 Pretty on the front and back!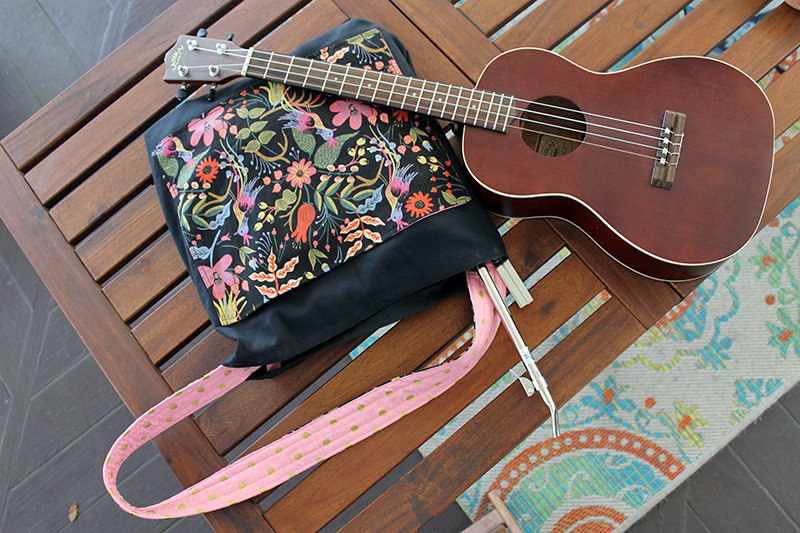 So pretty with the uke gig bag!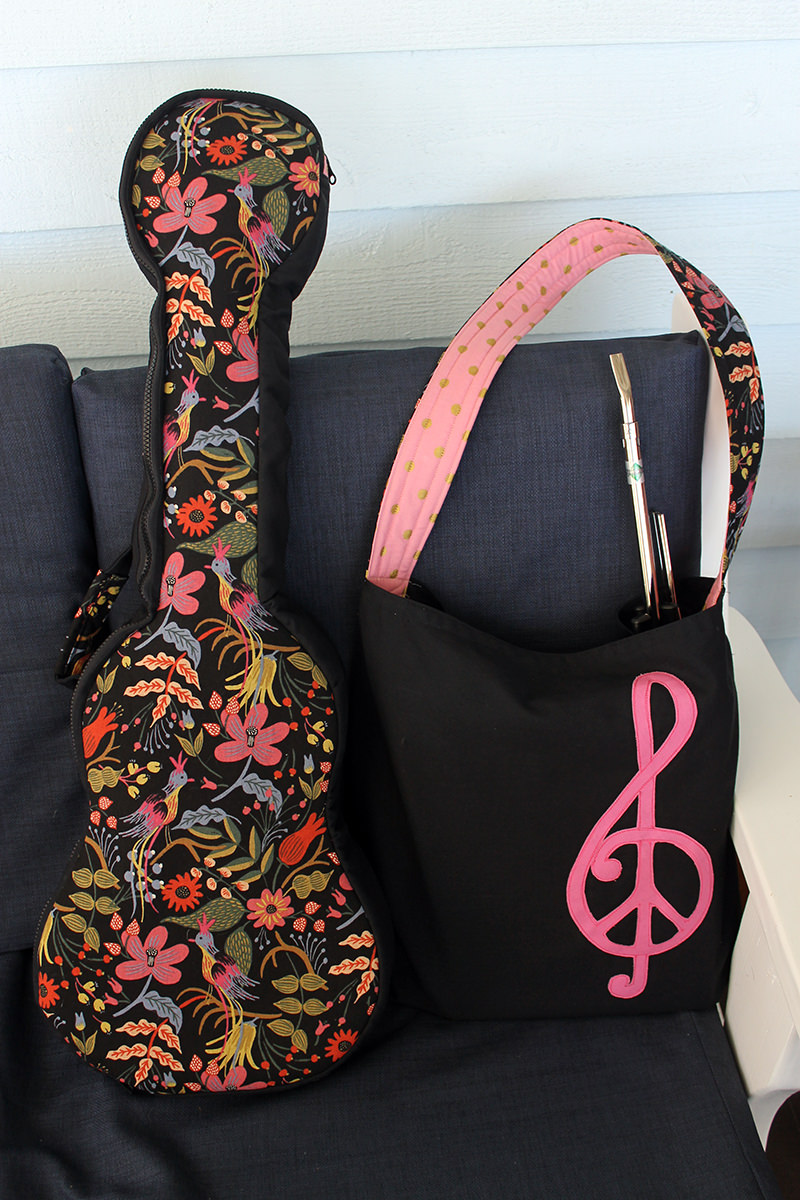 Rather than have a really LONG post, I've included the instructions here in a PDF file:  Handy Music Tote
Still have some of the fabric left–plan to do a few more little accessories in the coming weeks!