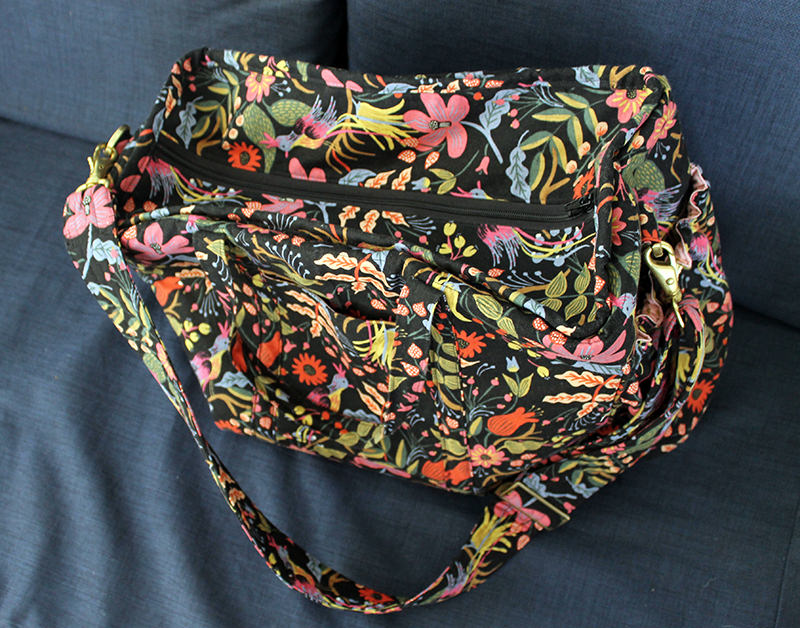 Way back in August 2017 I posted about my "Perfect Personal Item Travel Bag" that I made to the exact measurements for an Allegiant personal item.  I had planned to make a "guitar strap" for it but couldn't find tri-glides in antique brass.  I ended up ordering them online—probably from China.  It took a couple weeks to get here and then I had lost interest.
But I'm headed to North Dakota and decided it was time to make that strap!
Here's my inspiration: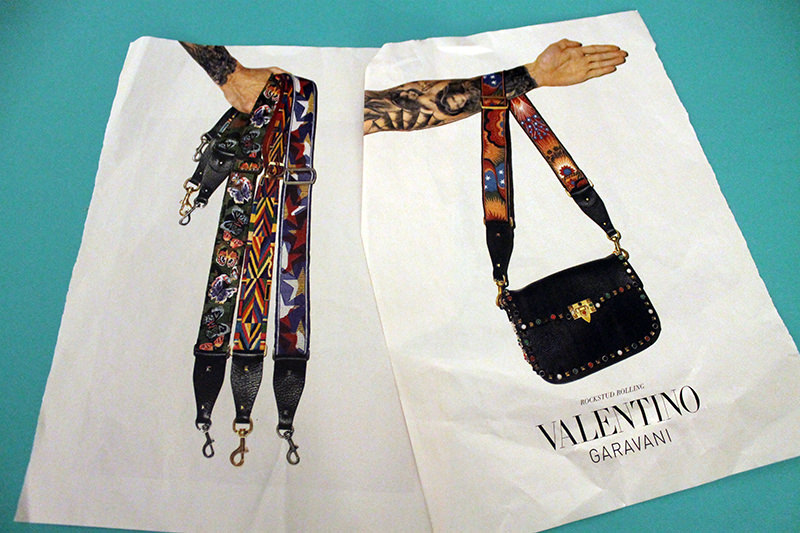 I looked at a lot of pins and blogs for a tutorial but decided I'd just make my own.  I didn't really want the leather ends. Mostly because I've never worked with leather. I also wanted it adjustable. So this is what I came up with.
Guitar Strap DIY
You'll need
1 tri-glide
2 hooks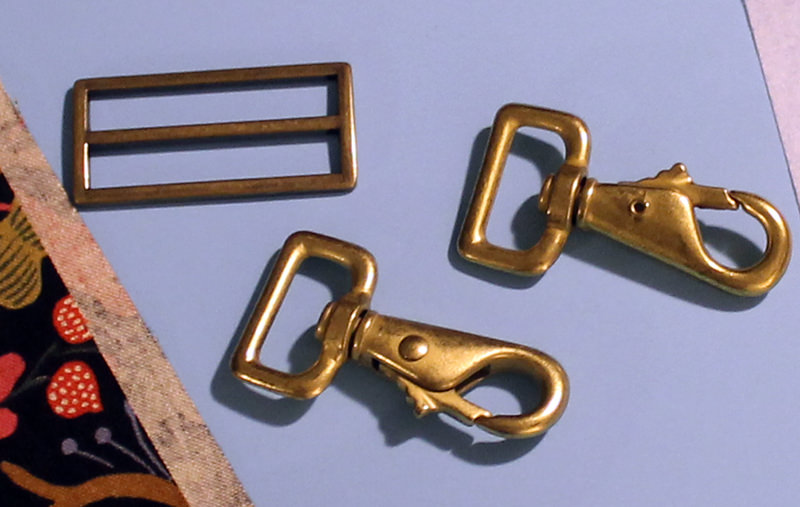 50″ of 4″ wide batting
51″ x 4 1/2″ wide sturdy fabric like canvas or denim.
Center batting on fabric.  It should be 1/2″ short on either end.
Baste along each side of the batting and down the center.  This secures the batting to the fabric so when you turn it right side out, the batting doesn't crumple up.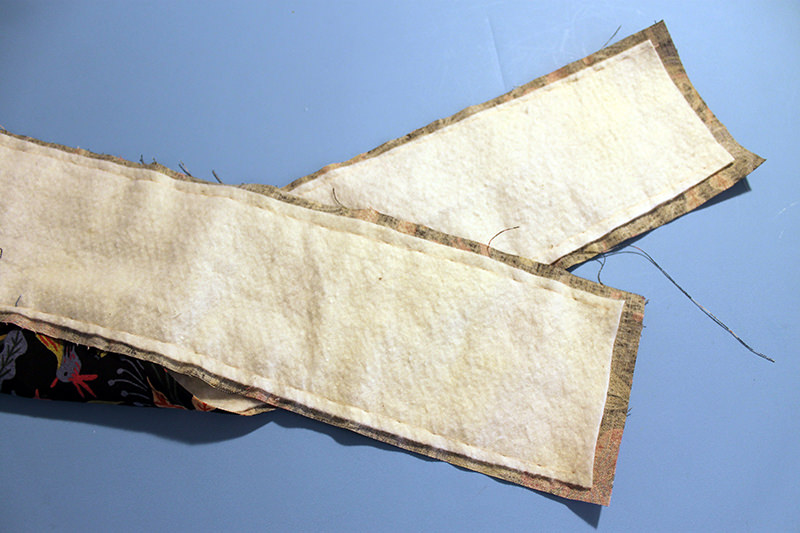 Put right sides together of exterior.  Stitch around all edges with 1/4″ seam.  Leave an opening on one end.
Turn right side out.  Press.  Tuck 1/4″ seam allowance in on open end.  Top stitch around entire strap.
I also put some decorative stitching down the middle and a straight stitch 1/2″ from each side then removed all of the basting.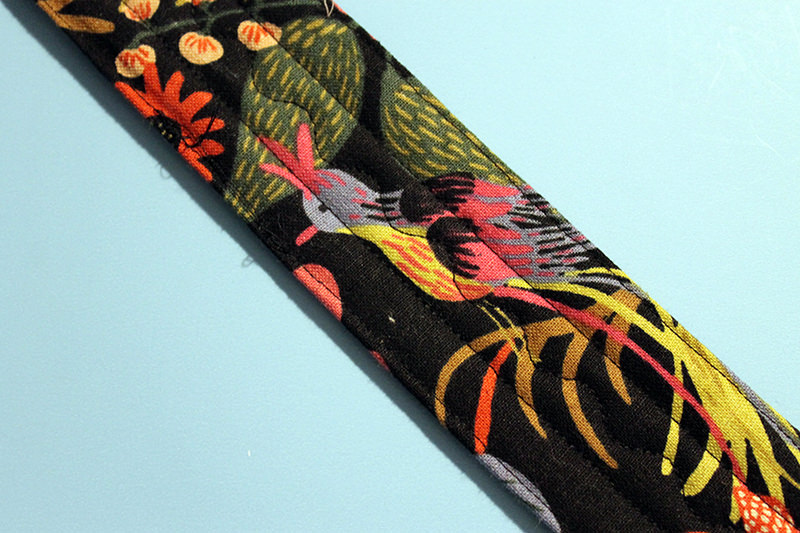 Here's the tricky part.
Put the hook on one end.  Pull 2″ of the fabric through.  Stitch.  This really needs to be secure so I stitched this FOUR times!  I do not want the hook to come loose!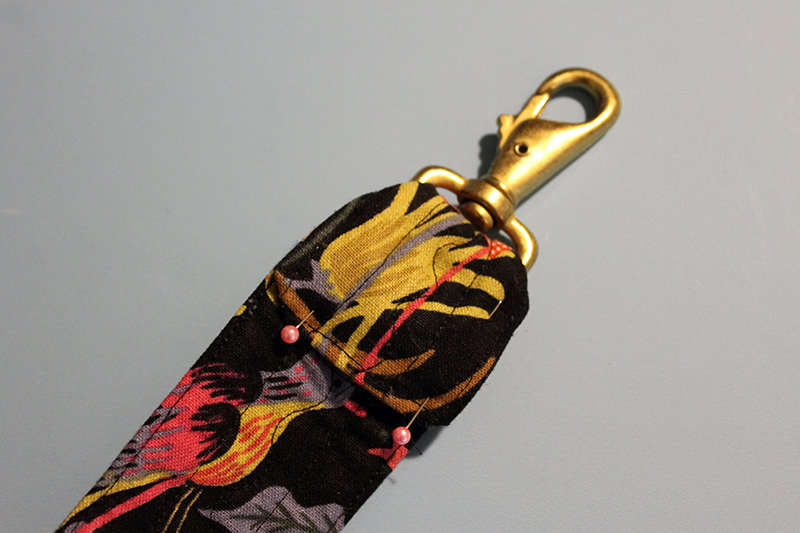 From the other end of the strap, pull the tri-glide through.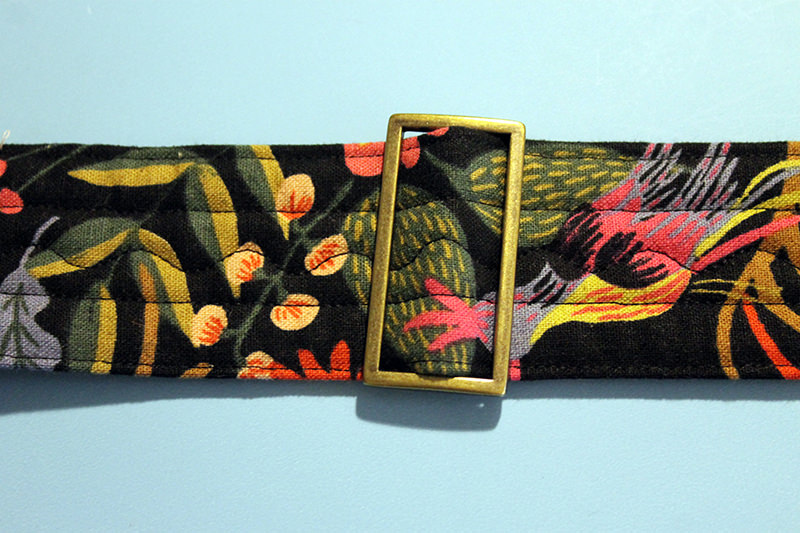 Next, pull the strap through the hook….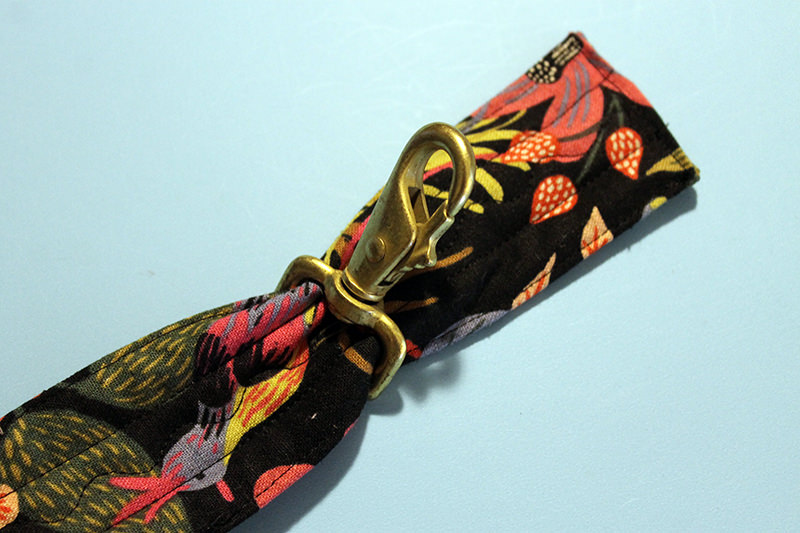 Then back to the tri-glide and loop it under the middle piece.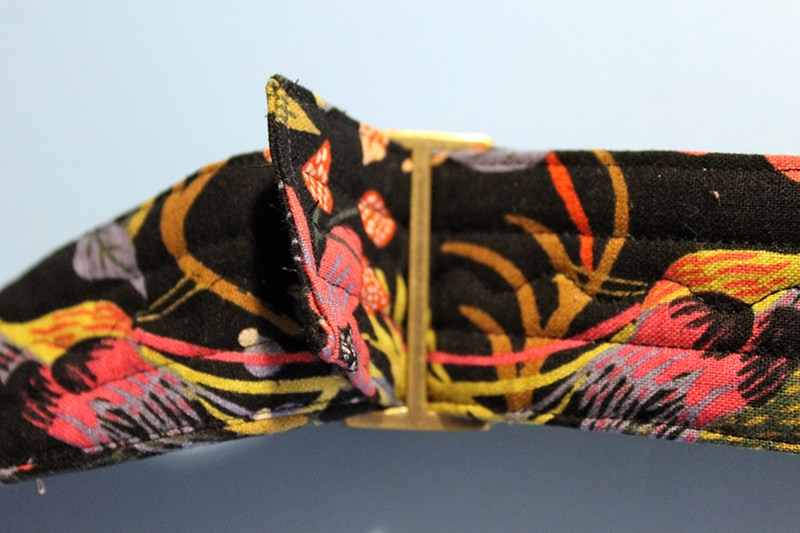 Pull 1 1/2″ through.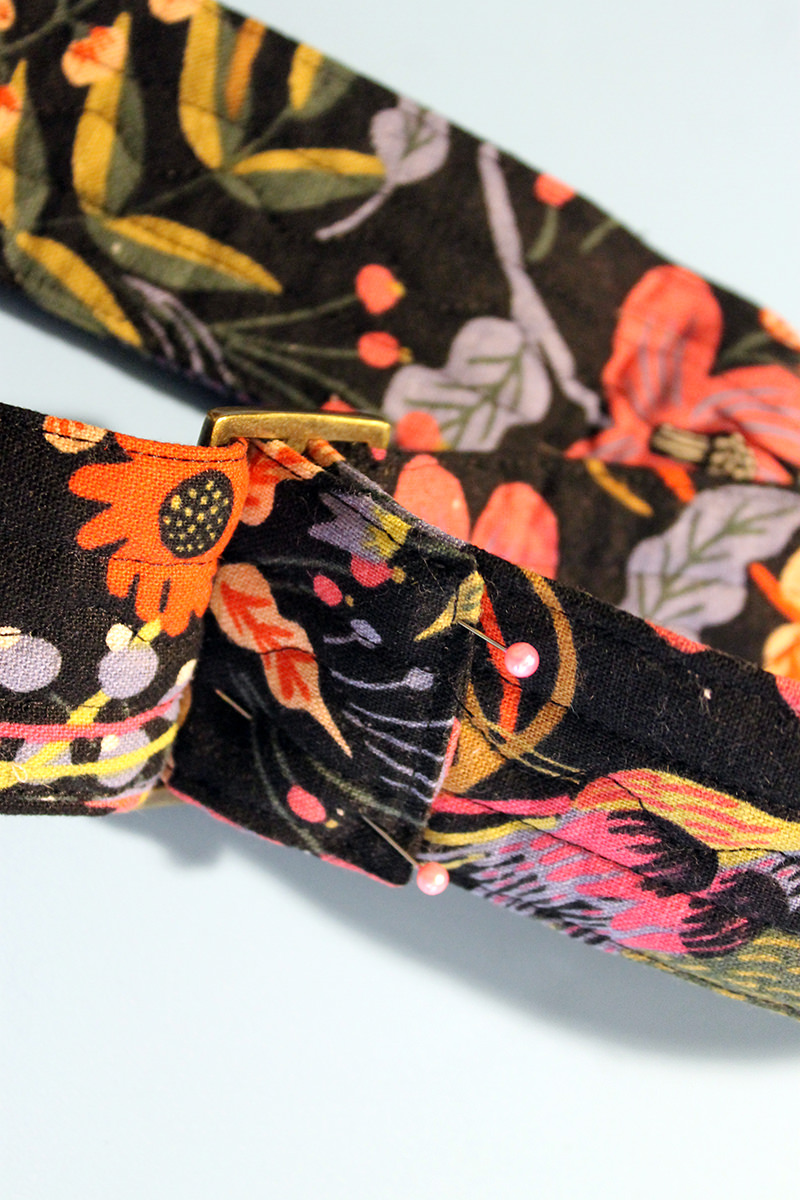 And stitch.  I stitched four times again.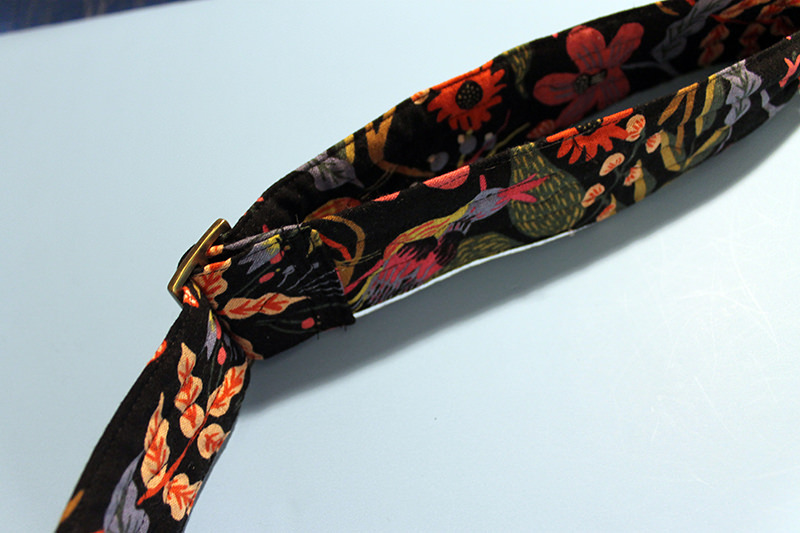 Done!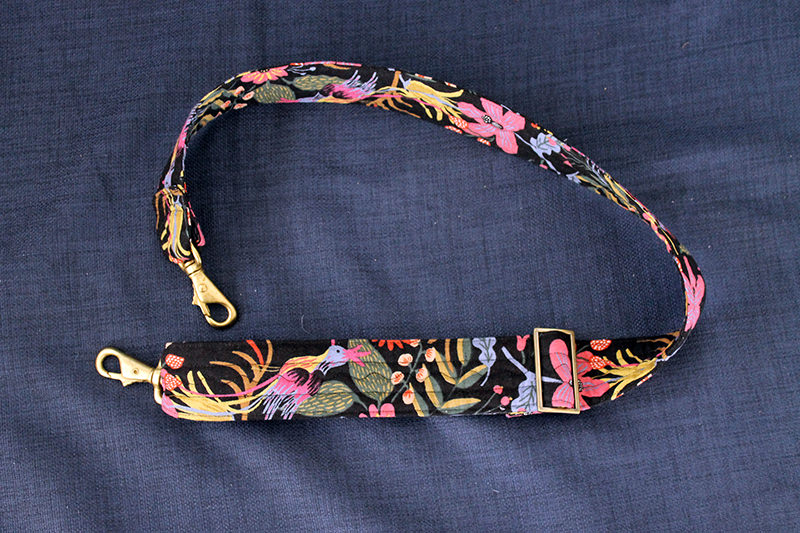 Just in time!  Should be in ND with the grandkids by the time you read this!