Full Swing Quilt — Finished!
I was a week late, but I did finish the quilt for the newlyweds.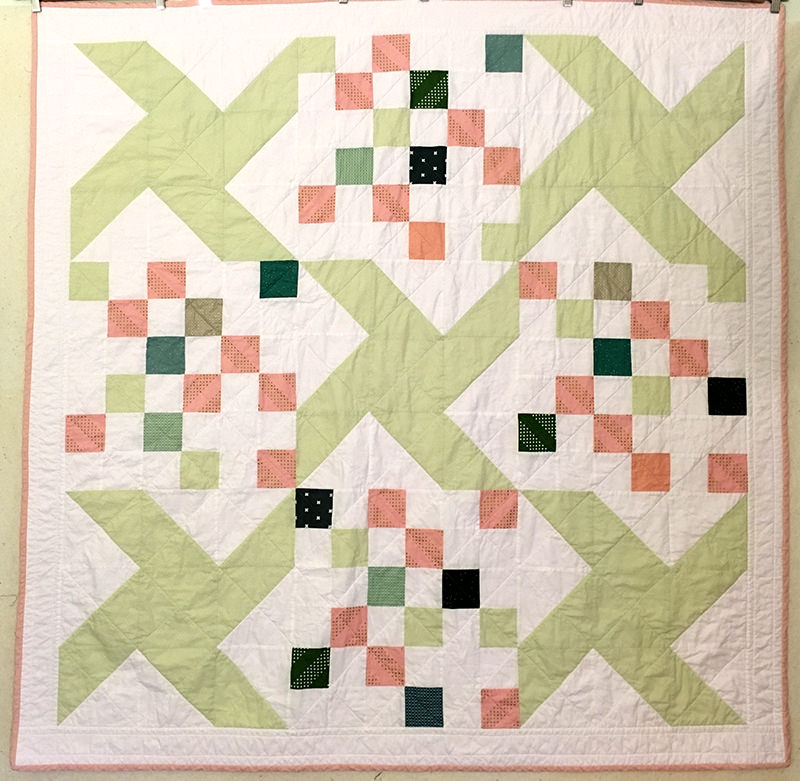 I wrapped it up and sent it off and then looked at these photographs which I had taken a few days earlier. Not my best snaps, but anyhow…..
This quilt is based on the free pattern from the Fat Quarter Shop.
I say based because I wanted my blocks to be 18 1/2″ so I could use my 18 1/2″ square grid that I bought for the Splendid Sampler.  The squares in this pattern are 15 1/2″.  It didn't take much to adjust it.
The brides colors were pink and green with a touch of gold.  I originally downloaded this pattern because I thought it would look really cool in black and white.  I even ordered the fabric.  Then used it for something else. But now I like it even better in green, pink, and white.
Love the backing.  The dots are metallic gold.  That fabric is from Cotton & Steel.  I used it on the front, too.  Also ordered two charm packs from Cotton & Steel which make up the rest of the squares of color.  The white is Kona cotton.
Used the embroidery function on my sewing machine to create the label with gold thread.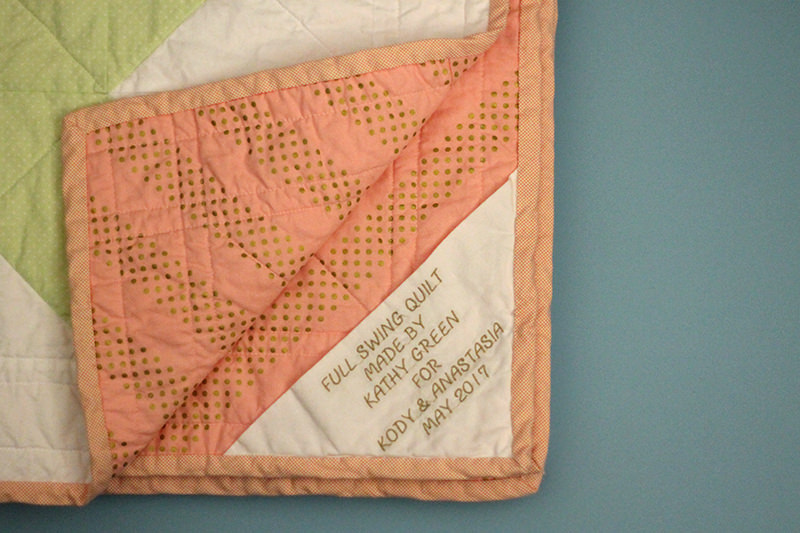 The fabric for the binding is by Moda.  I bought it from Fabric.com a couple of years ago for a different quilt's backing but when it arrived I wasn't quite right. The perils or ordering online!  It went into the pink fabric box for future use.   It was perfect for this quilt.
So "Full Swing" is off to the young couple!
And I really am taking some time off from quilting.  And maybe even from sewing.
For a bit.