Have I mentioned that my husband is a "rock star".  Well, maybe not in the music world, but definitely in his industry. Every convention, meeting, or conference I ever attended with him, it was all "You're Terry Green?"  Seriously, I've been to a whole lot of very cool places due to his rock star status.
But that's over.  He's retired.  Incognito.
But never mind him, I wanted to tell you that my sister is also a rock star.  Ever met her?  Ellen Snyder.  Artist. Creative. I'm humbled by her talent.
She's been going through some tough times lately and been spending way too many hours with medical professionals.
I wanted to give her something so she'd know that I'm thinking of her. First I considered making her a bag so she could tote her stuff to all those appointments. But I make bags all the time.  I wanted to give her something unique. That was time-consuming for me and very cool for her. So I made a quilt.  Just for her.
There's lots of quilts with stars.  This one is a wonky star quilt.  Because artists are never just regular rock stars.  They are always a little bit more on the creative side.  A little more right brain than left? So I'm calling this quilt "Wonky Rock Star Quilt".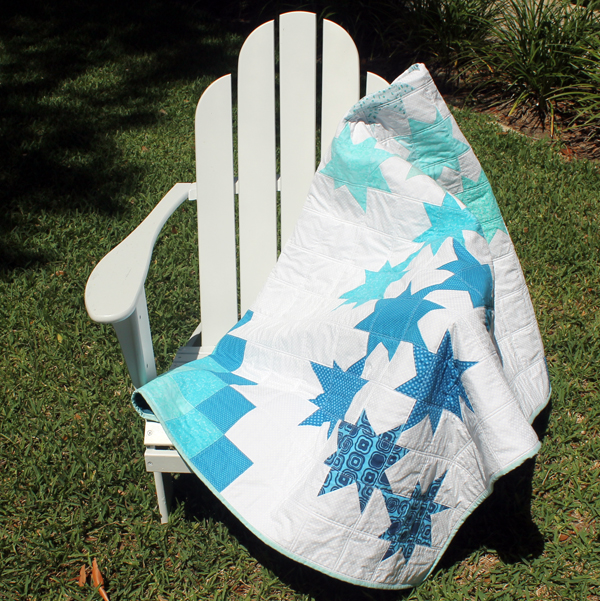 My favorite part about making quilts is doing the design.  And I was busy sketching my ideas on my graph pad, but I couldn't get my head around how to actually put it together.
Then I stumbled on this pin from Michael Miller Fabrics.  Complete with the directions!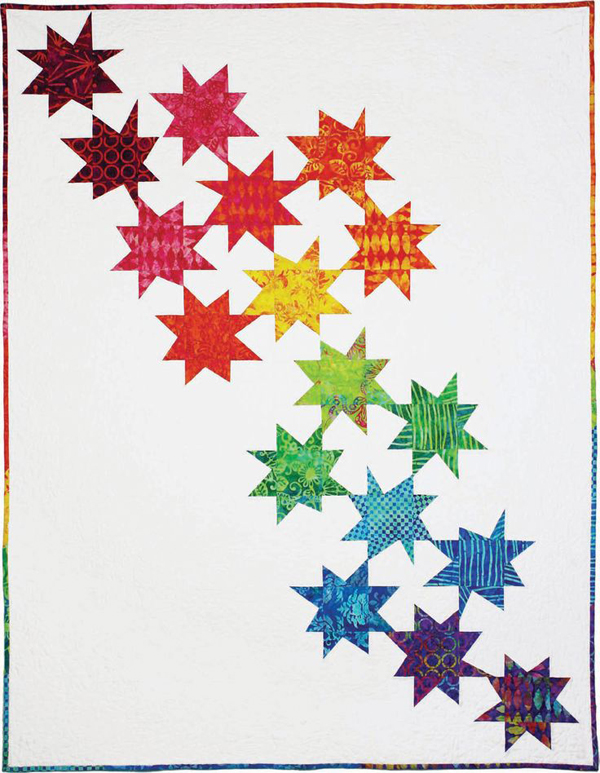 You can download the instructions for the Wonky Quilt at MichaelMillerFabrics.com
I changed it up a little.  But not a lot.  I mostly went with an "ombre effect" and then added a bunch of colorful blocks in the corners.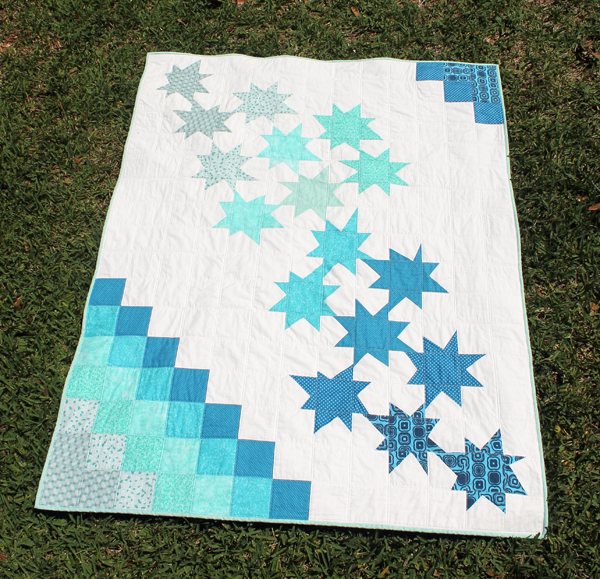 Oh look, I found another white chair to take a picture of this quilt on!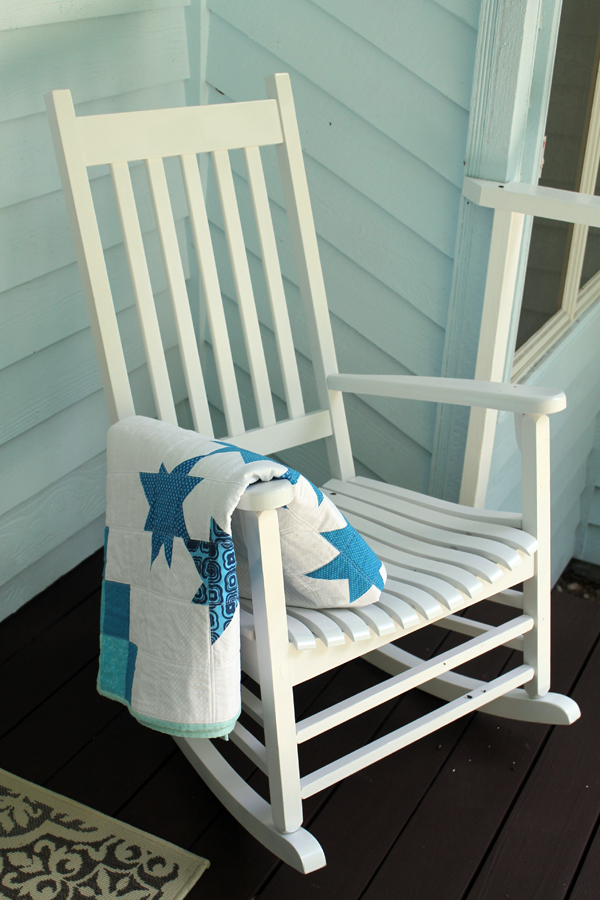 This is definitely my favorite quilt that I've made so far.  And I was really tempted to keep it because I love it so much.
But, I already made the label!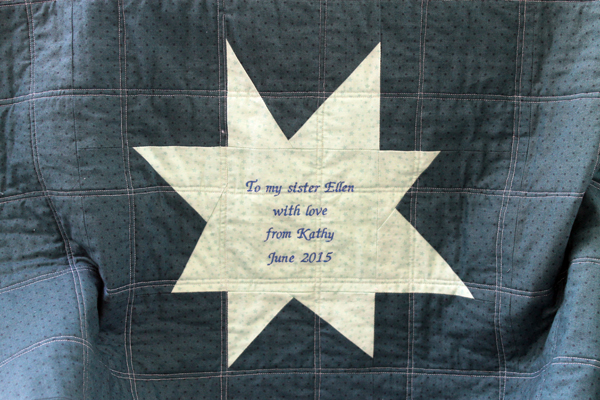 For my favorite sibling.
So she would know that I'm thinking of her even when I'm not there.
My sister, definitely a wonky rock star!
Love you sis! I'm there for you during this battle.
Very sad face.