I've been a little distracted from my blog over the past several weeks.
My husband was the chair person for the Homosassa Arts, Crafts, and Seafood Festival that took place this past Saturday and Sunday.  So I've been his assistant over the last year getting things ready. There are so many large issues along with little details.  We fortunately had really good volunteers to help us along the way and make this festival a success.
Along with running for a seat on the local Water District and moving Terry's Mom, my life has not been under my control.  I haven't even been playing my banjo.  But we are tying up loose ends and I can see the light at the end of the tunnel.  (I'm hoping it's not a train.)
I mixed up last week's posts and when I looked at the one for the Splendid Sampler I realized it wasn't even finished.  I didn't add the block with the basket!  It's there now.  And here it is, just in case you don't want to go back and look at it!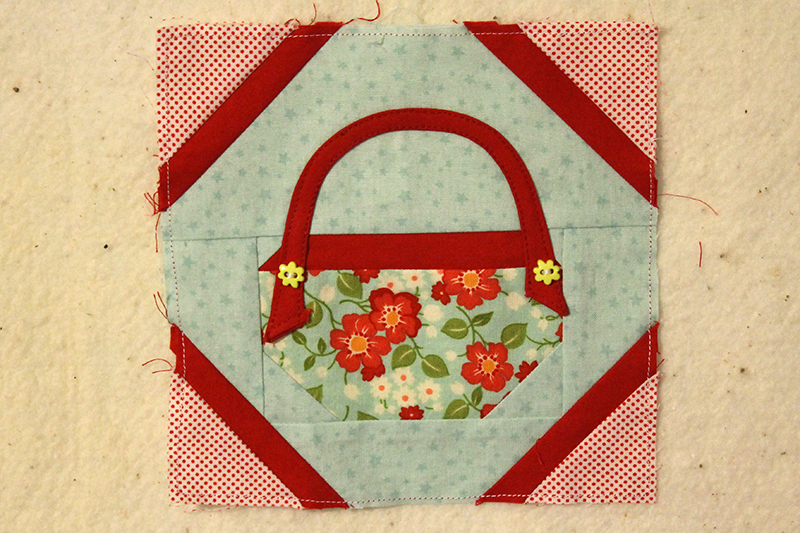 Even with the craziness going on I still try to spend some time in my sewing room. Just to keep some sanity in my life.  So I almost have the blocks ready for this Thursday's Splendid Sampler post.
I'm also trying to learn free motion quilting.  I had a Christmas project that I wanted to use it for but I'm about ready to give up!  Might actually have to use the embroidery option on my sewing machine!
Now that it's a little calmer, I went yesterday afternoon to check out my pots.  The first time in a few days.  Looking okay but chilly weather is on its way!
Then I made the mistake of looking at Pinterest..  Isn't Thanksgiving next week?  And it's all about Christmas!  Is it time to panic? I had a lot of plans for handmade goodies!  Hope I get some of them done and share them with you!
As soon as I get my head back together!