I missed an entire week of posting!
But I've got a really good excuse this time.
Cause I was helping out at the 43rd Homosassa Arts, Crafts, and Seafood Festival.  Getting ready.  Making things.  Planning things.  Moving things.
Ok.
This is one of the biggest festivals on the Nature Coast.  Right here in little Old Homosassa.  The entire community is shut down for a massive PARTY!
I do the website and the FB page. (fun job!)
And I'm the Entertainment Chairperson (yes, I hire the bands! Dream job for me!)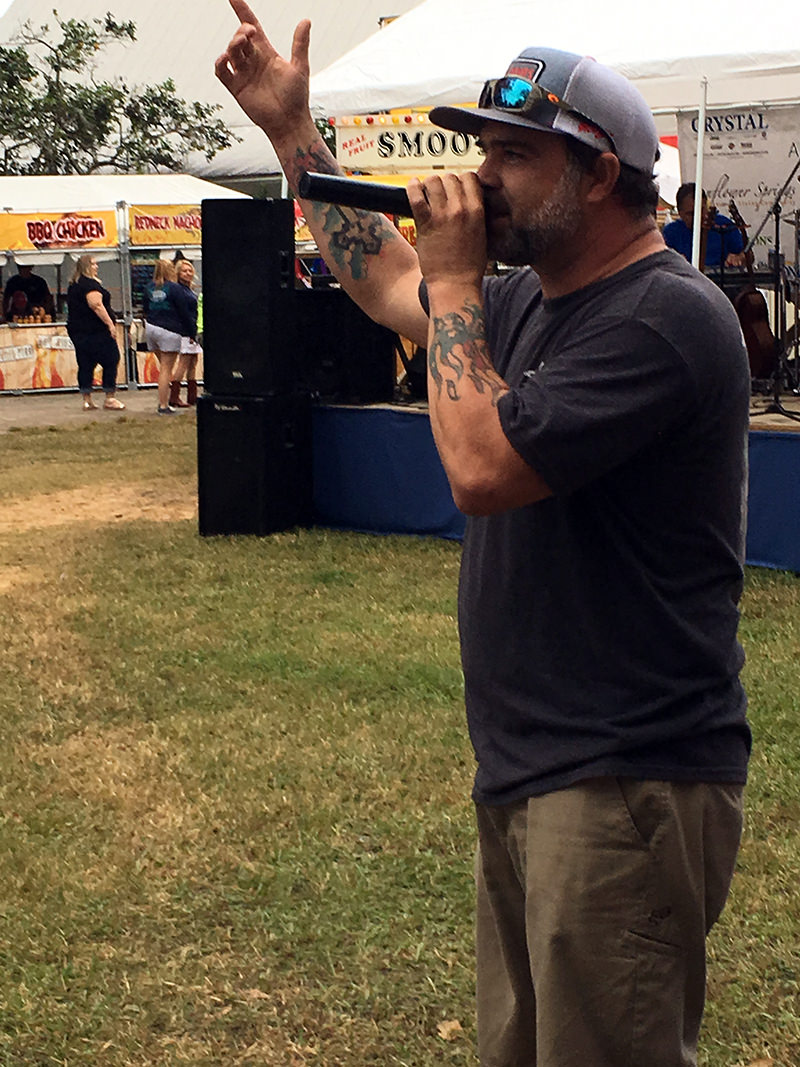 And I'm the t-shirt person.  After we pick an artist and we actually get the art, I do the photography.  Find a local printing company.  Make the order, pick it up, set up the stand.  We had many volunteers to work the booth this year.
And I'm the photographer. That's a recent job.  (And only have it because I have a great camera.  But I'm not a great photographer. What's with that sun spot????)
Ha!  My husband is the actual CHAIRPERSON! He's the guy that really does EVERYTHING and makes it work.  Seriously.  So many artists told me that it was the most organized event that they've been in.
Totally due to Terry's vision and the volunteers that followed him! Team work!  Totally cool!
And whenever we run out of volunteers, I do it if I can! (Okay, I don't actually do manual labor other than cleaning tables and moving chairs and killing the keg!)
This festival is entirely volunteer run.  Most of the festivals are put together by professional event management companies.  Not ours.  We are fortunate to have so many people that love the community and want it to work.  All the money made at the festival goes back to the community–veterans groups, youth groups, the Old Homosassa Learning Center, the Homosassa Civic Club, the Homosassa Elementary School, scholarships for local students and adults…so much I can't even remember all of the recipients.
We start planning for this party the day after it's over.
And since I am officially the ENTERTAINMENT CHAIRPERSON, last year I told them that I really really really would like a new stage.
Ours was wee with a very small canopy.  And I can't even tell you how many volunteers pulled this together.
And I made the skirt for the stage!  Terry and I originally wanted to use grommets and hooks but time was running out and we decided to use velcro.  Got the outdoor extreme industrial strength stuff.  Will probably update the skirt next year with the original idea but the skirt actually held up! (maybe with a little slumping)
Woo Hoo!
This was SO MUCH FUN!
Living the dream!
Like I said, already planning for next year!