Christmas decorations are down and packed away and the Valentine's decor is starting to sneak in.  Too early?  I think not! Only 28 days until the day dedicated to hearts, flowers, candy and looooooove!
One year when Valentine's was approaching I was re-learning to crochet.  Thousands of hearts later…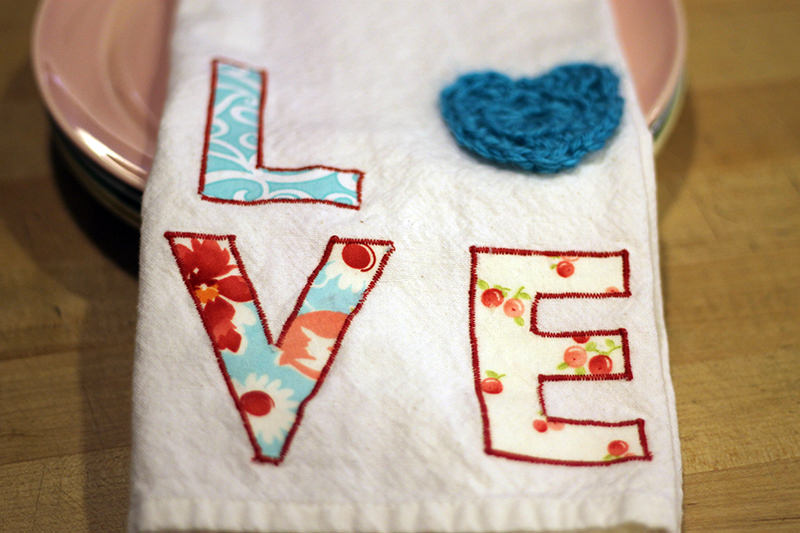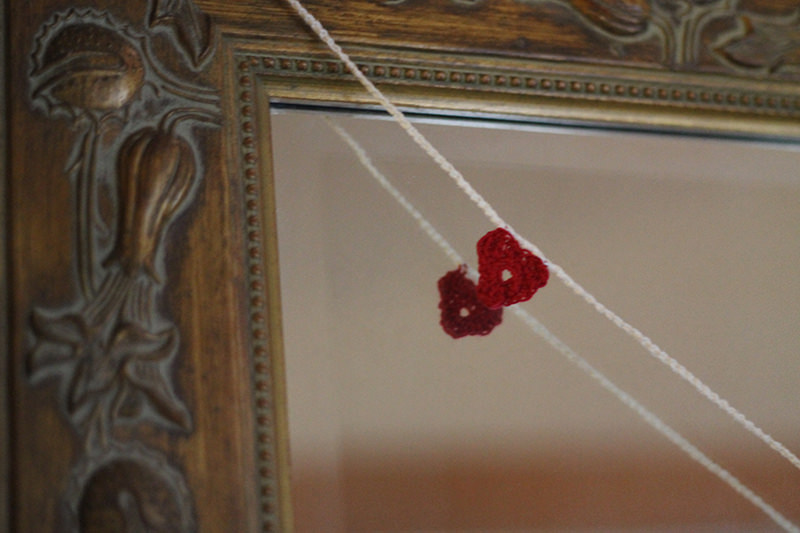 But I don't crochet much anymore.  It's all about sewing for me now.  And I found this adorable little bitty quilt that Jacquelynne Steves posted on her blog, The Art of Home.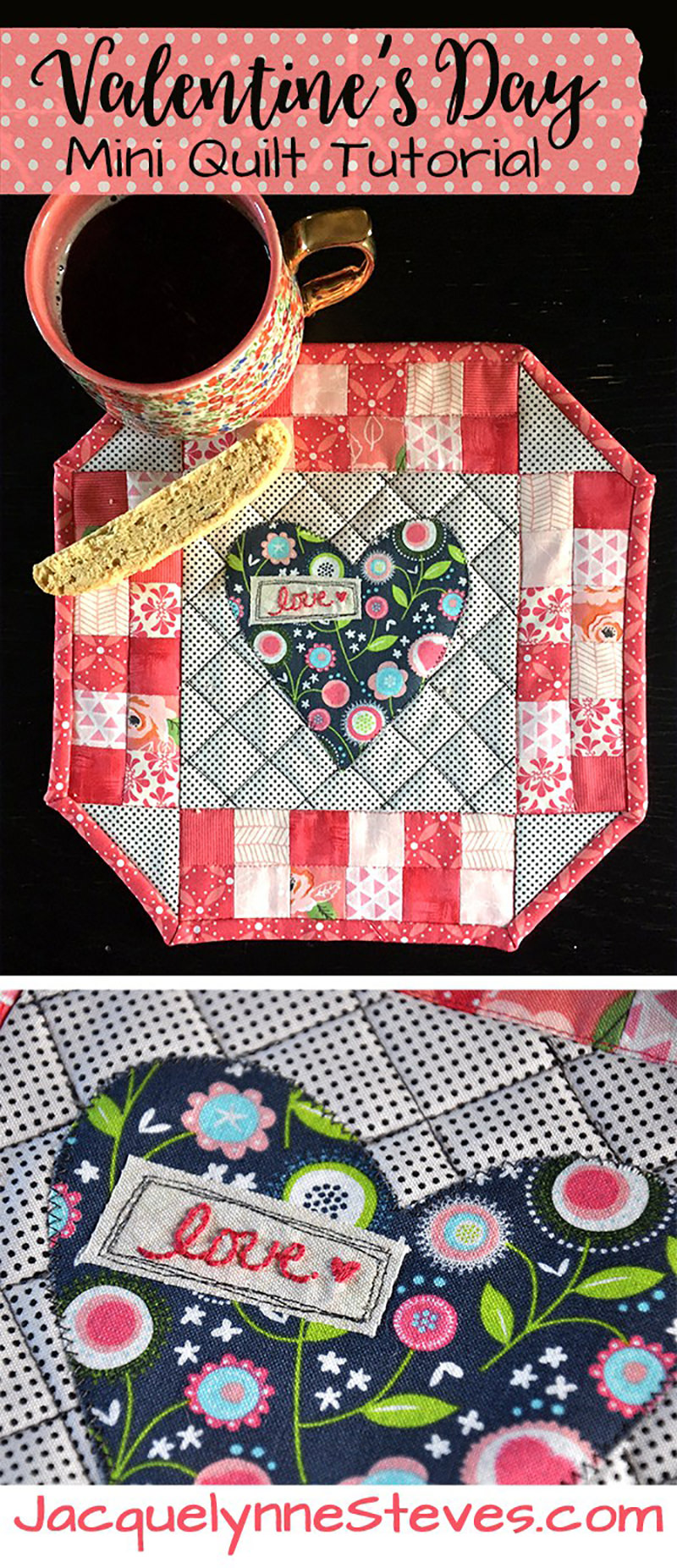 So I had to make it and share it with you!
Here's my version.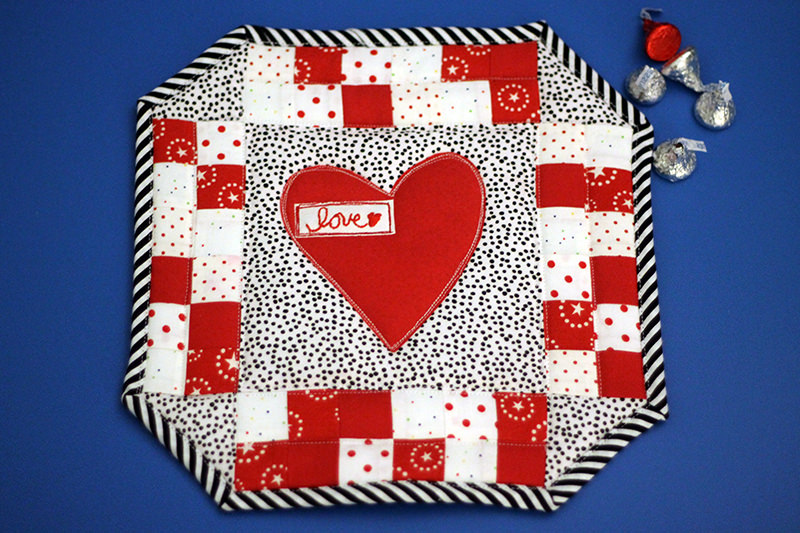 This was supposed to be used as a mug rug but I turned it into a hot pad by replacing the batting with two layers of insul-bright batting.  Then when I was finished with it I thought to myself I'll never put a hot pan on this!  It's too pretty!
I was able to use bits and pieces from my scrap basket for the entire project! Always a good thing!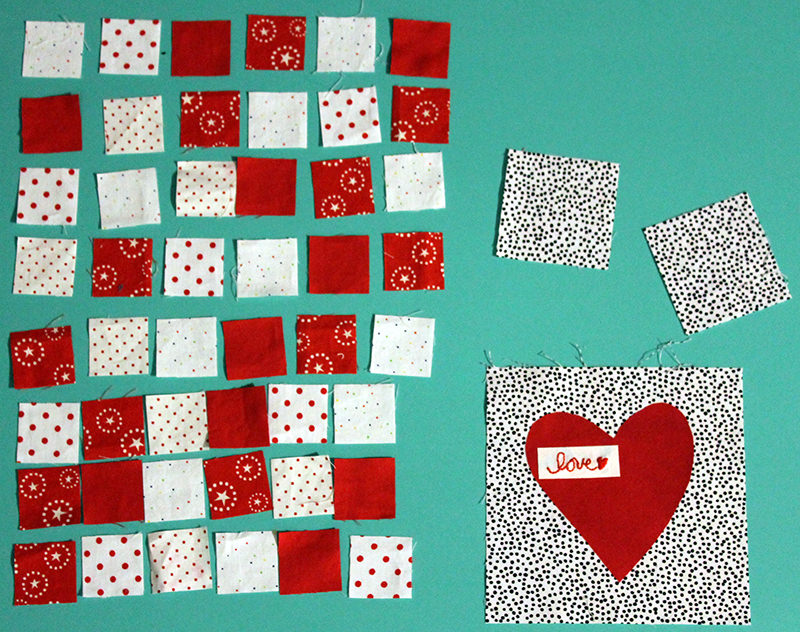 Jacquelynn Steves also included a tutorial on how to add the binding around those odd angles.
I think the embroidery was my favorite part of the project!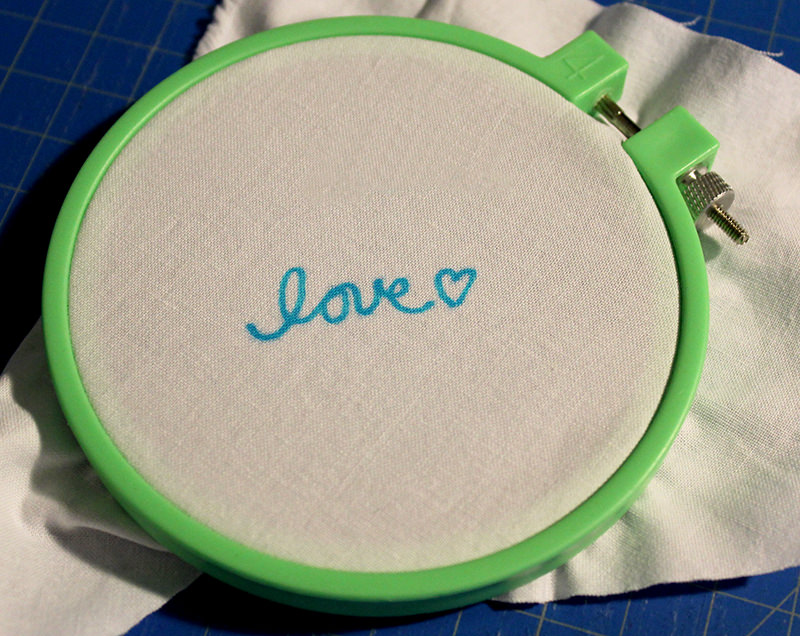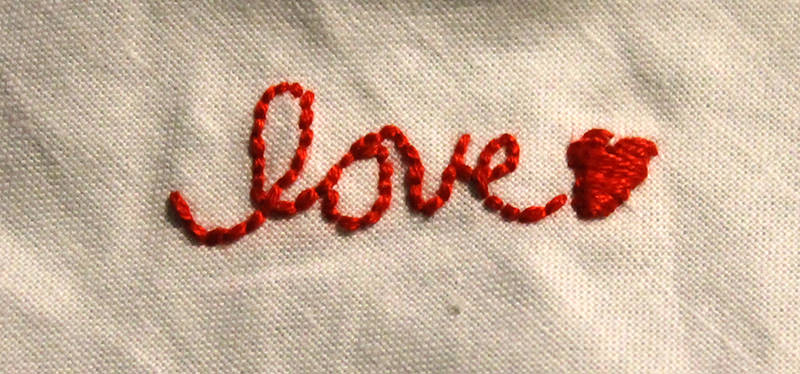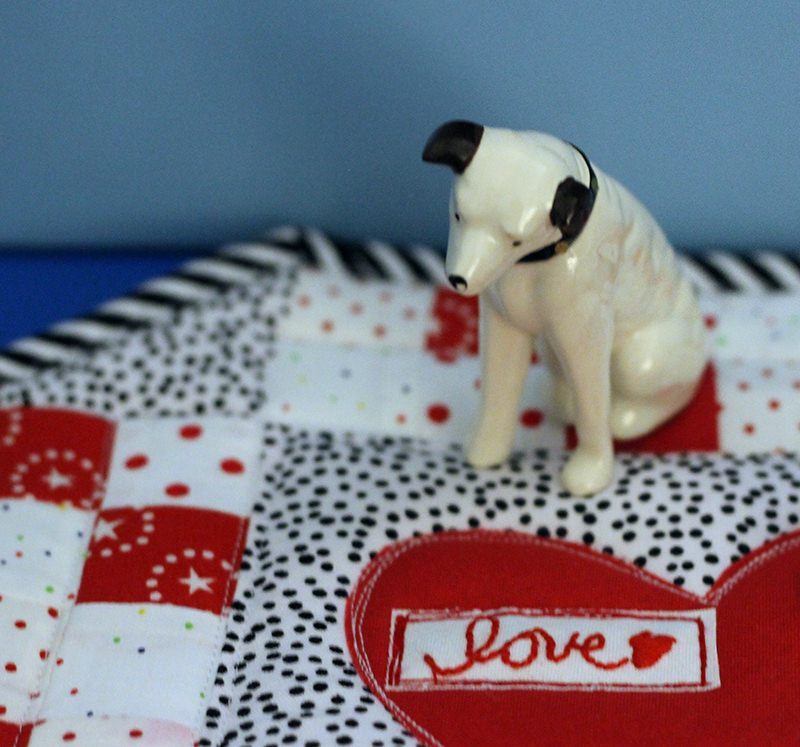 One more snap with my RCA dog!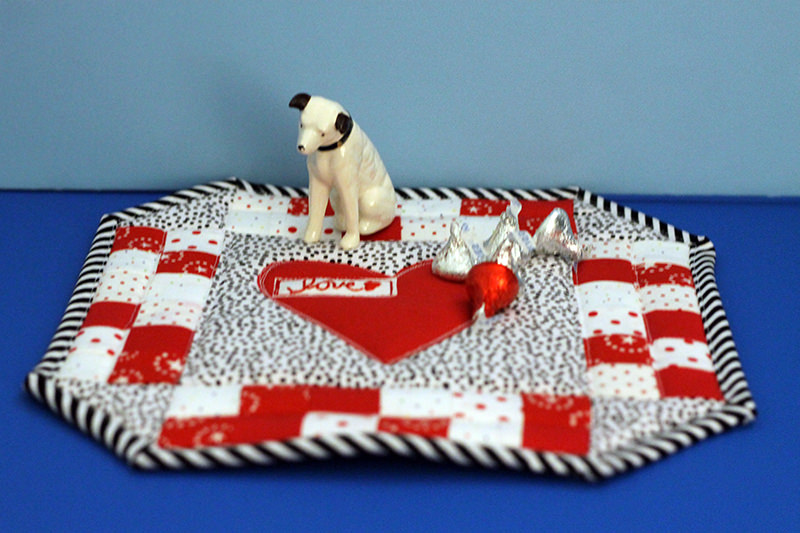 This little project put me in the mood to make more heart-shaped designs!  I have 28 days left.  I could probably get a bunch of hearts done!  (If I would just stay home!)