The Splendid Sampler — Week 49
So.
While I was in my creative cave stitching away on the SPLENDID SAMPLER the zombies breached the perimeter.
Cause I had the drapes closed I didn't even see them approaching!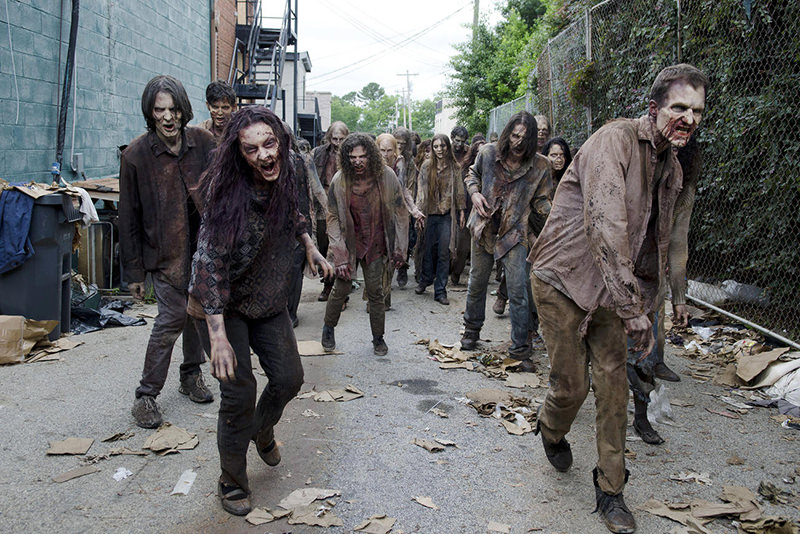 And thank GOD Daryl and Rick were there for me.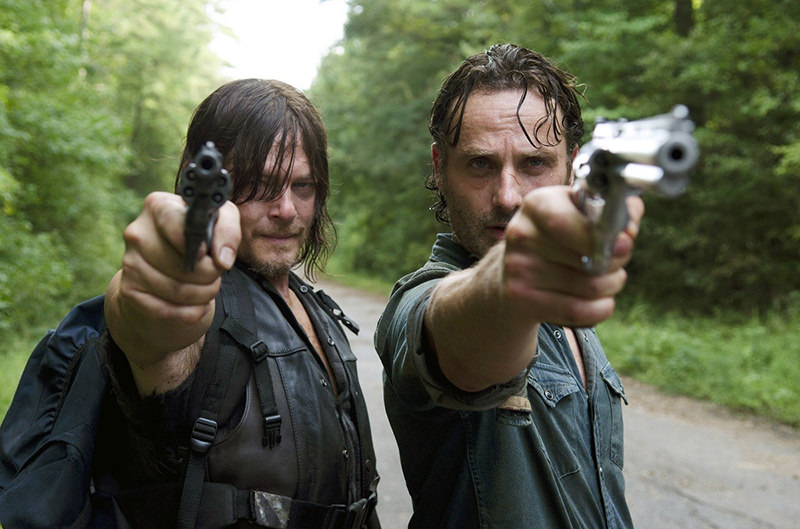 They saved me from that particular zombie apocalypse.
Because, as I said last week,
Only a zombie apocalypse (or some other natural disaster) could possibly stop me from finishing this quilt….
BUT…..
After fighting off this particular DISASTER….
I did finish it.
And I'm done.
But.
Not.
Sharing.
Today.
Because I have to make it really pretty and the light really isn't good at 3 am in the guest bedroom.
But I DO PRONOUNCE THAT IT IS DONE!
Hate to say it…but come back one more week to see this final edition of THE SPLENDID SAMPLER.
49 weeks of my life wrapped up into cutting bits of fabric up and stitching them back together.  Really? Not feeling very fulfilled at this moment!
But I'm so happy that Rick and Daryl stopped by to save me! Because although they might not smell all that good they are really HOT!  Right?