The Splendid Sampler — Week 47
I didn't get finished.
I know–you're not surprised.
I made the backing way more difficult than necessary and it took my all week to just put it together.
Because I was trying to save money….
The 108″ wide backing fabric that I liked on Fabric.com was $12.73 a yard.  I needed 115″ inches which comes out to about 3 1/4 yards.  They don't offer cuts of 1/4 yards so I would have had to order 3 1/2 yards.
$44.56 plus tax and shipping.
I pulled out all the material I had left from the front of the sampler.
I originally thought I'd do something simple like idea 2 or 5 in the following pin: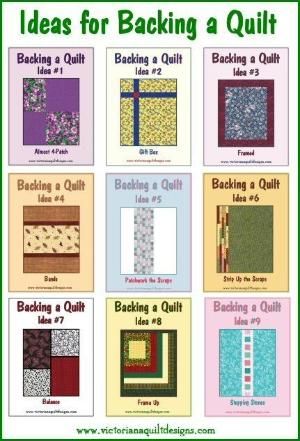 I didn't have enough of any of the fabrics to use either of those ideas but I did have enough to make six giant log cabin blocks.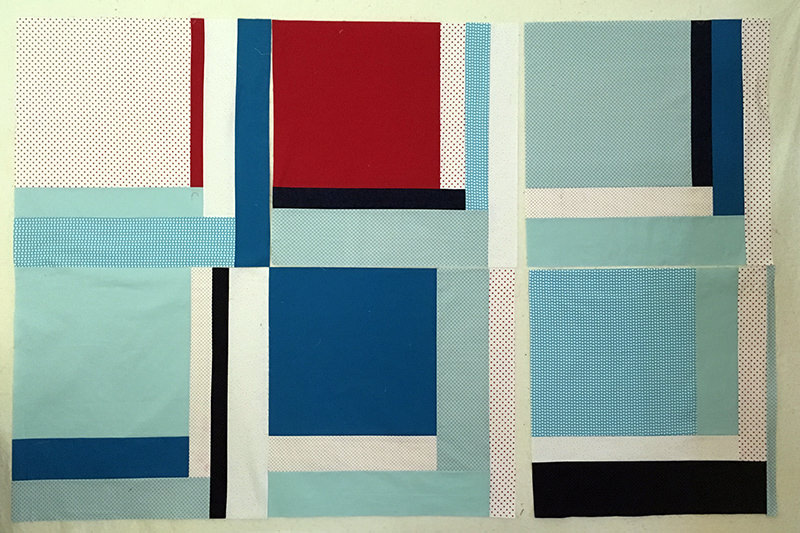 They are all 27″.
Then I put them together with a couple of different white fabrics I had left from the sampler.
Here's the backing on the queen-sized Murphy bed that's in the guest bedroom…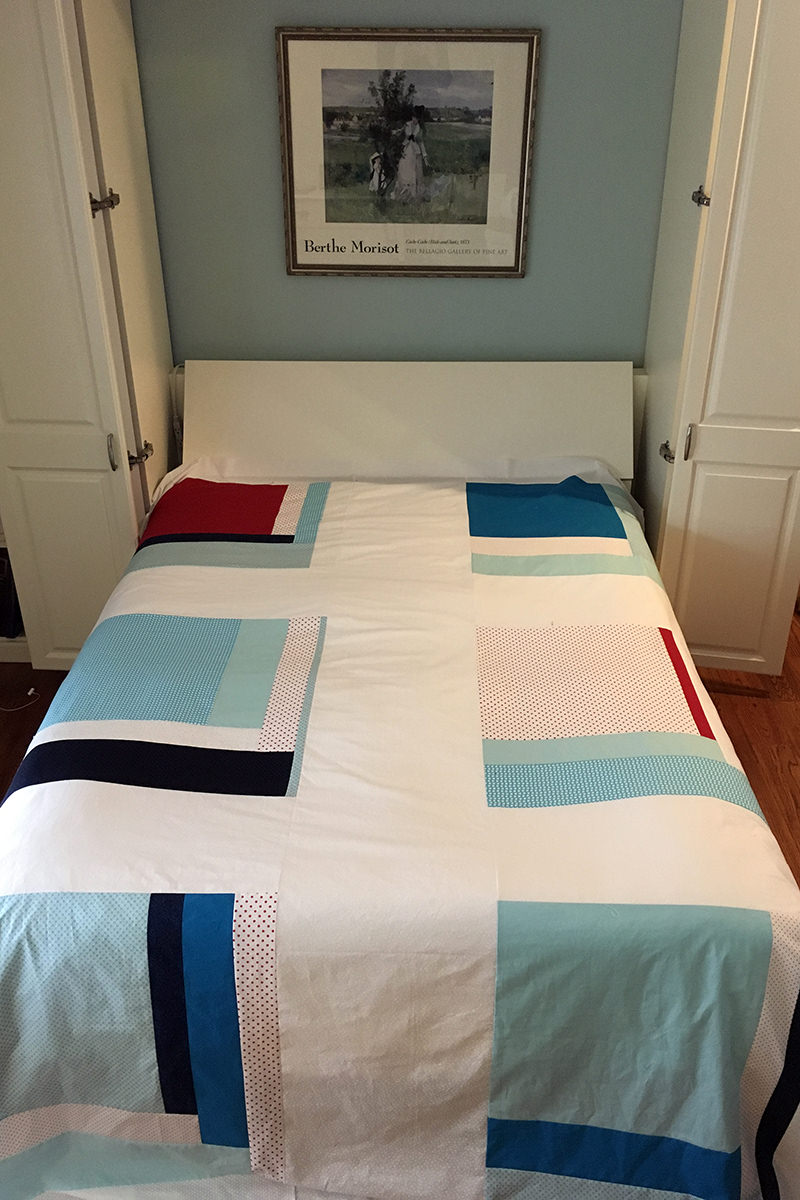 And the front of the Splendid Sampler…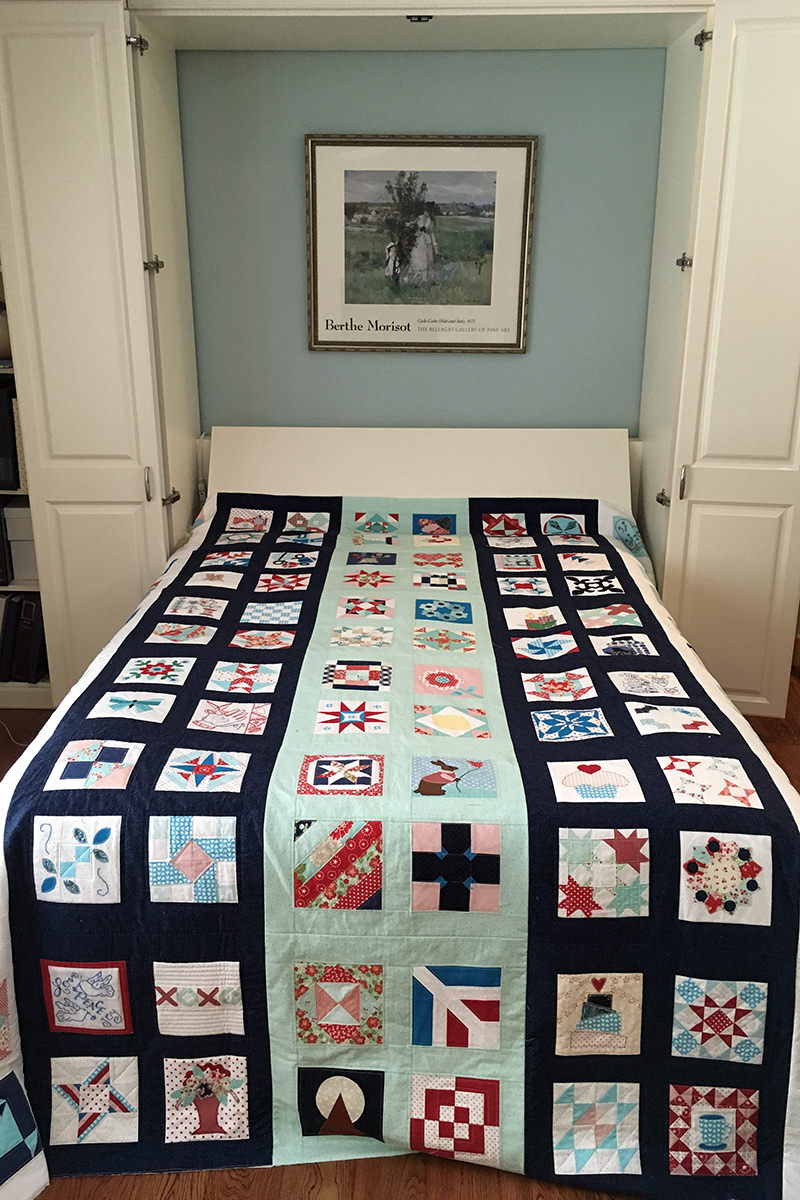 It's a bit too large for that bed!  Right?
And I think I like the backing better than the actual Sampler!
So today I'm planning on basting it.
Then I'll pull it together with minimal quilting.
I ordered the fabric for the binding but it hasn't arrived yet. Should be here in the next few days!
Next week? Finished?
Ha!