The Splendid Sampler — Week 46
If you follow me on Instagram, you will know that I spent four days in banjo paradise–The 2017 Suwanee Banjo Camp in Live Oak, Florida.
This is the view from the center…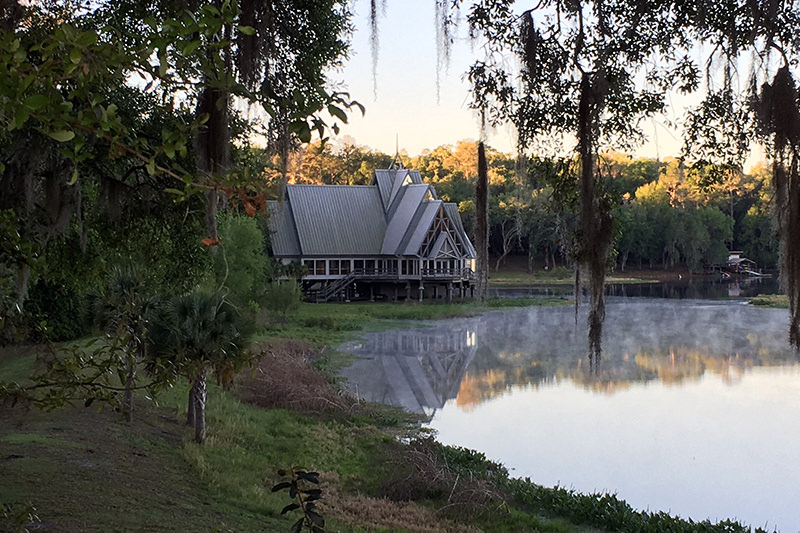 Here's one of the other students….I'm not the only happy banjo player that quilts!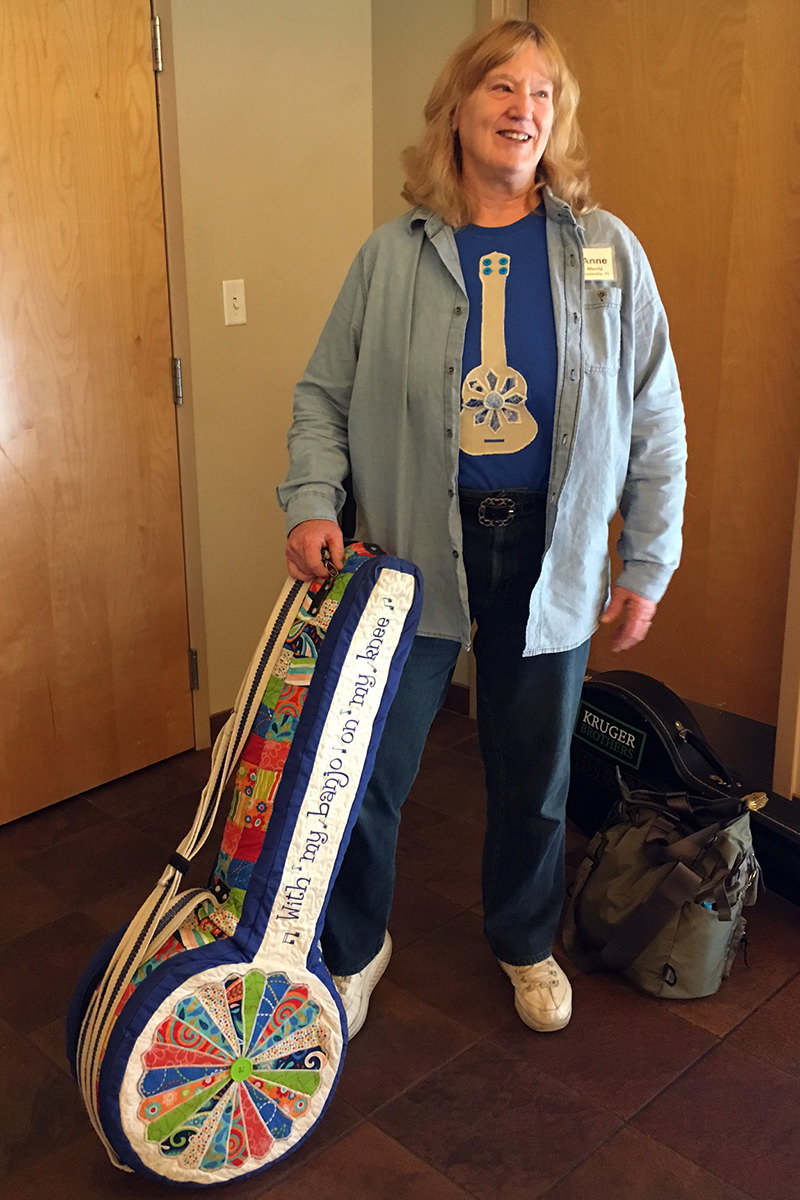 Even though I was out making music, I managed to put together all the columns of the Splendid Sampler.
And it's huge!  It's supposed to be for a queen-sized bed– here it is on my king-sized bed!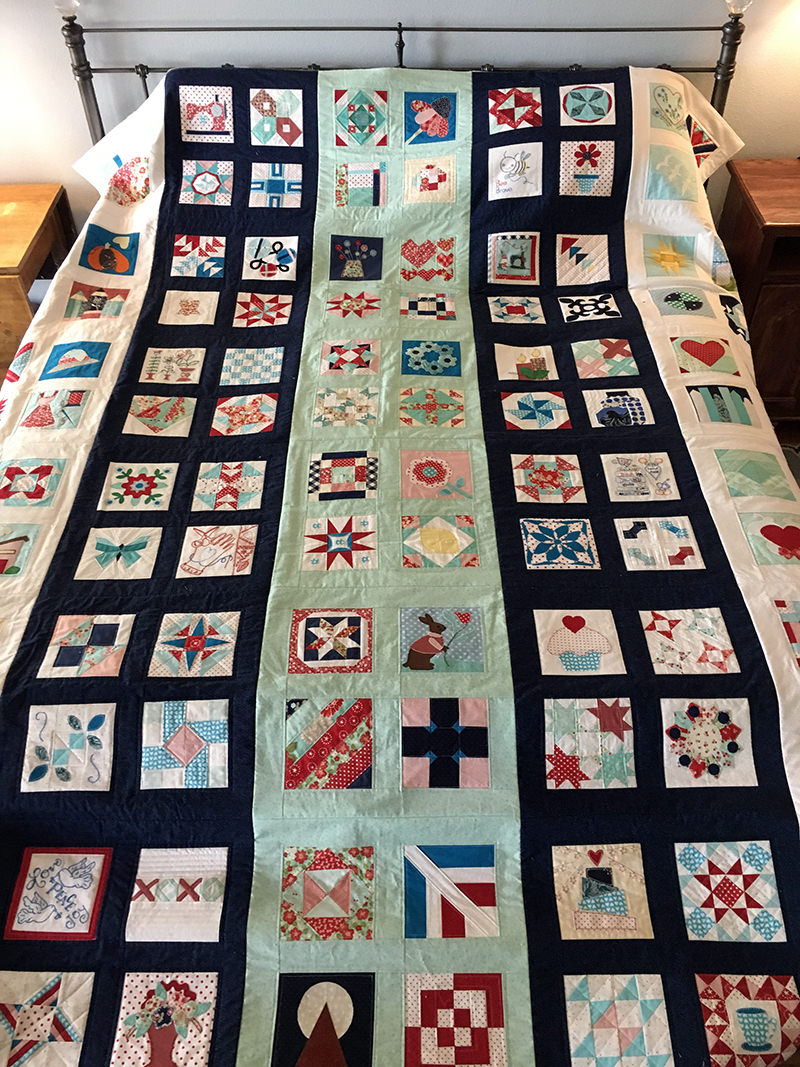 Another column of blocks and I could use it in my room.  But I wouldn't do that.  My bedroom is very serene.  This quilt is way too chaotic!  So it's going into the guest room!  To make my visitors crazy!
While I was sewing the last column on, I remembered why I don't like making big quilts!.  This one is so heavy and HOT!
But, never mind, I was mildly disappointed in how the seams went together.  They just don't line up.  Even though I made sure every block was exactly 18 1/2″ square and matched up every section.  Scheesh.
My perfectly imperfect quilt!
I have to make the backing and think I'll use these fabrics that I have left over from the front of the quilt: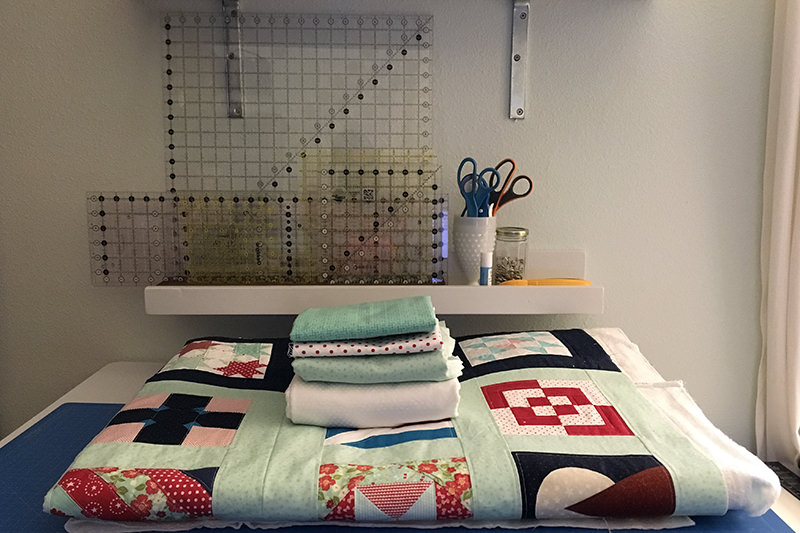 Then on to pin basting the quilt sandwich and stitching it all together. Haven't picked out the binding yet.
Next week–done?