The Splendid Sampler — Week 44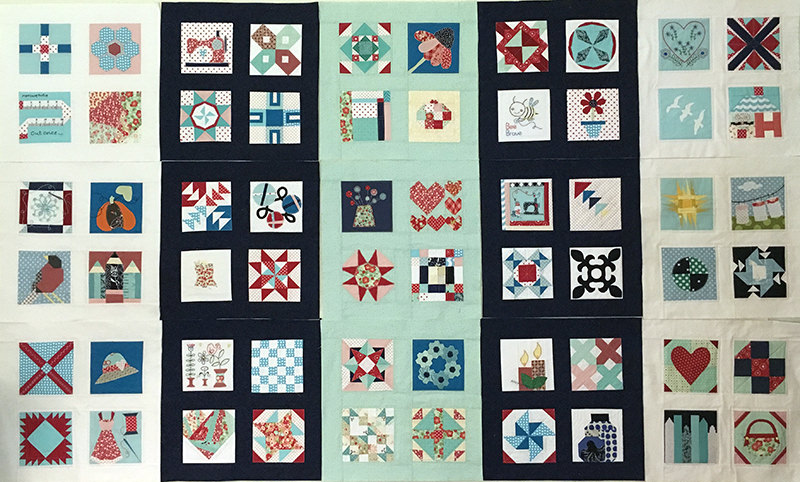 It's been a crazy week, but I actually got over half of the large blocks quilted and trimmed!  Twenty-one to be exact.  There's only 15 in the above photo, but there's another 6 blue blocks tucked away.  Pretty good since we have family from Phoenix in this week and we've been showing them the sights!
I ran into a problem while quilting the white blocks.  There are weird stitches.  Kind of strange.  Every few inches it's kind of a skipped stitch–too small to get a photo but big enough that when I showed Terry he saw it.  I've tried different thread, different feet, different size needles.  Cleaned the sewing machine. But it's still a problem.  And it's only on that one fabric! So is it the fabric? And if so, I'm in trouble since I bought enough of that white to use for a quilt I'm making as a wedding gift!
Not sure what I'm going to do about that yet.
I'm planning on having all 30 blocks done by next week and starting to stitch them together.
Hang in there.  This quilt WILL BE FINISHED.
someday somehow