The Splendid Sampler — Week 40
It's been crazy warm here.  Sunshine everyday.  A very early spring.  Even for Florida.
I sew early in the morning and then head out to work in the yard.  Love it!
Here's an African Iris.  I have a yellow variety and this white version.  The yellow bloom all year but these seem to only have flowers in the late winter and early spring.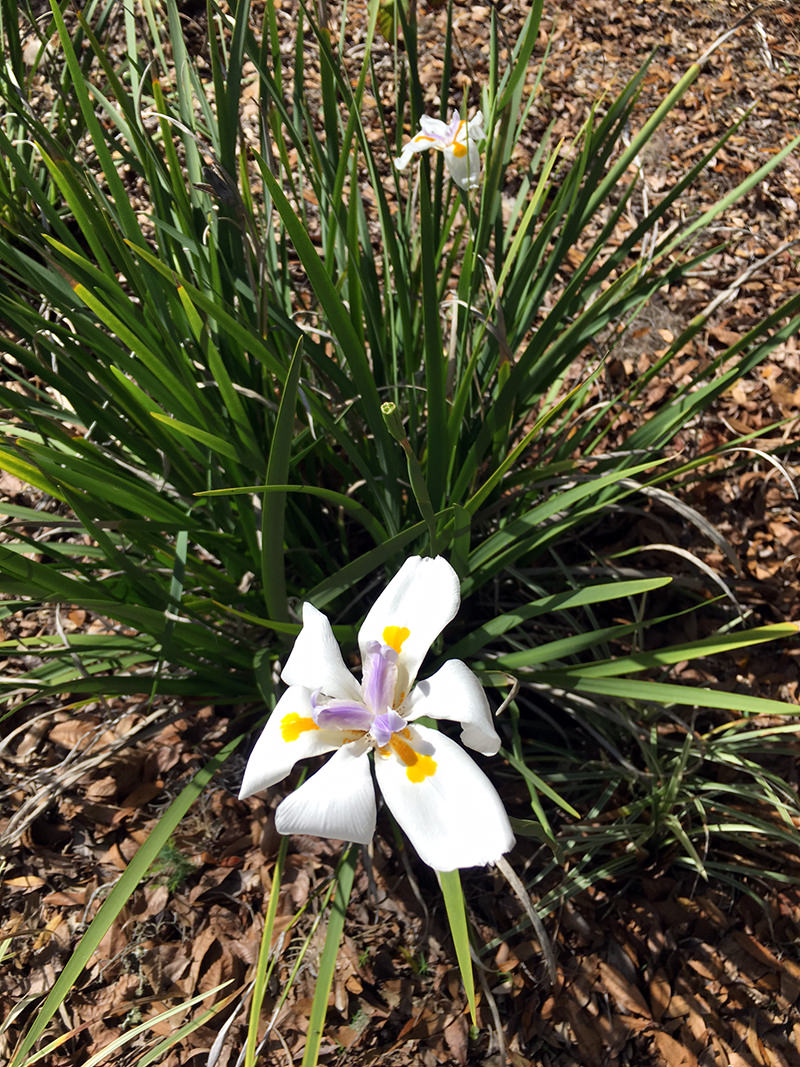 And here's my senior citizen dog Maggie.  She's pretty deaf.  I'm calling for her here.  She can hear me a little but can't figure out where I am.  Also almost blind.  But other than those two impairments and peeing her bed a little some nights, there is nothing wrong with this pooch.  Seventeen years old and still gets up and goes for a walk every morning.  Usually about one mile.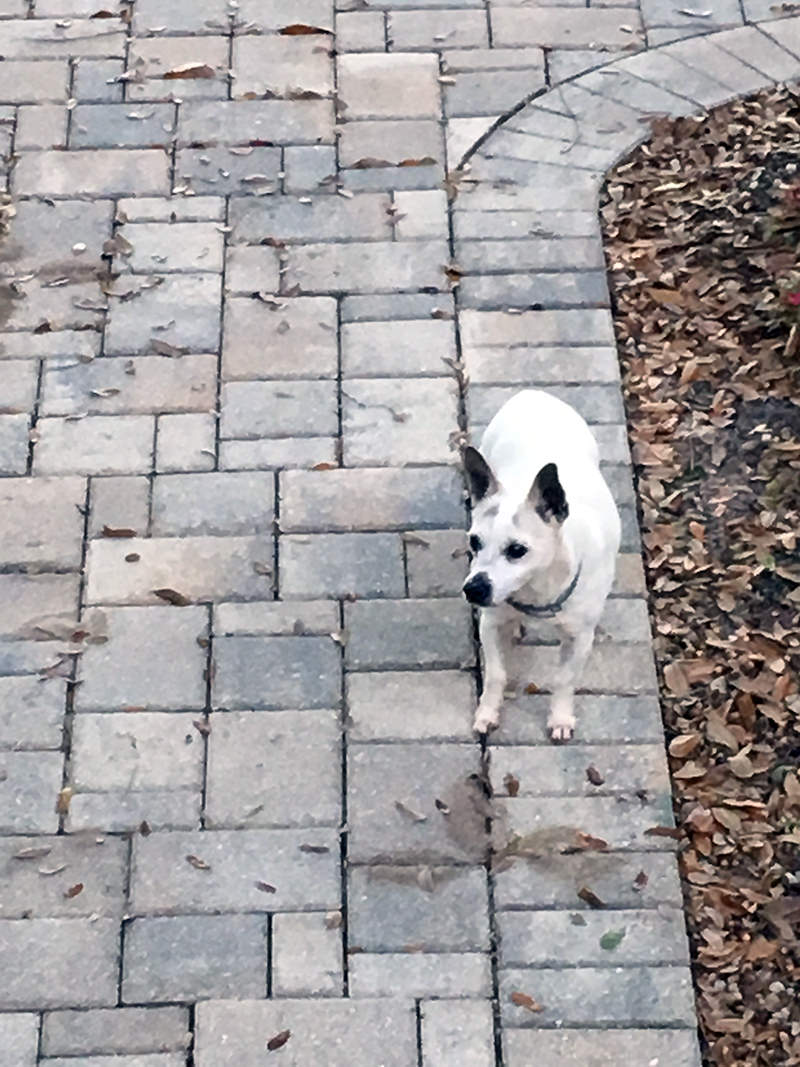 Besides sewing and gardening, I'm down at the Old Homosassa Learning Center two or three afternoons a week.  I help on Monday and Tuesday, but on Wednesday I'm the "leader".  After helping with homework, I'm teaching the kids to sew.  We have corners for learning, this is the "sewing" corner last week.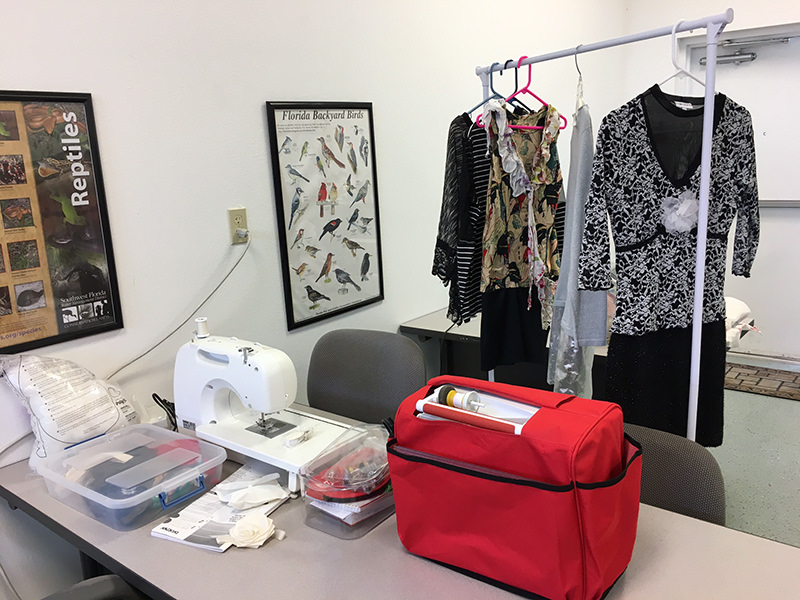 I added another table since I took this photo and am encroaching on the science corner.
Hope no one notices!
The dresses hanging on the rack are for our upcoming "Fashion Fantasy" modeling event.  Tuesday's leader is helping the kids take dresses apart and putting them back together.  I think Tuesday's activity is the favorite!
Anyhow back to the Splendid Sampler…
I made a lot of progress this week.
Twelve solid blue bordered blocks!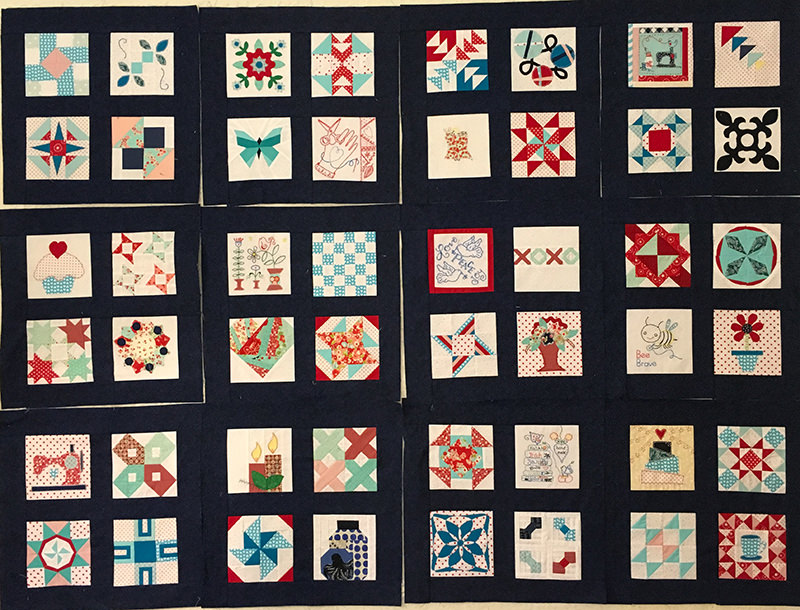 In this photo, I have six aqua bordered blocks on the left.  The blocks on the right will have white borders.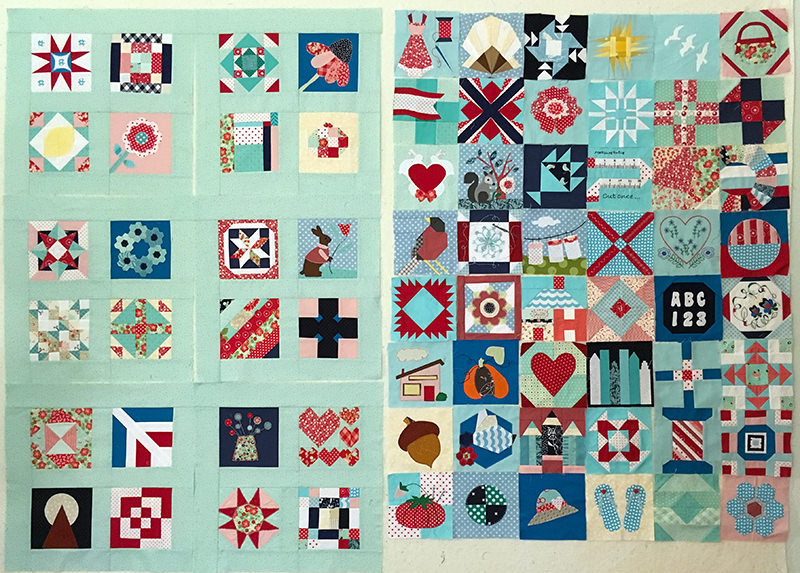 As soon as the fabric arrives!  Poor planning on my part.  I didn't think I had enough white fabric left to do the rest of the blocks so ordered some.  Should be here any day!
Putting the borders on is easy-peasy, although I have managed to put them together wrong and had to call for my friend the ripper on a few occasions.  Just not keeping my mind on the task at hand!
I went out to the Splendid Sampler website and you can no longer download the blocks.  As promised by the designer, the bonus blocks are still available and they have even added one more, a Little Friendship Block.  I downloaded it but I have just enough to finish this quilt and do not plan to make any more!  Maybe for some other quilt on some other day!
So that's it for this week!