The Splendid Sampler — Week 39
Now that all the blocks are finished, it's time to put them together.
While I still haven't decided exactly what the final look will be, I do have a few ideas in mind.
Since the blocks are so "busy", I wanted to put a wide border around each with a neutral fabric.  White around the darker blocks, navy blue around the lighter ones.  Maybe a third color.  aqua? teal? mint? Definitely not red.
Since this will be a queen-size quilt which is the largest quilt I've made so far, I'm using the quilt-as-you-go method (QAYG).
That's how I finished this full-sized Calendar Quilt last year and it was really easy-peasy.
I stopped by the local quilt shop to pick out some fabric for the dark borders and discovered that the shop was having a "closing" sale.  So disappointed!  While I do order a lot of fabric online, I also buy from this place when I can–especially when I want to make sure the colors match.  They have another store in Ocala but for me that's over an hour drive in bad traffic. Better off going to Tampa!
I bought all of this piece that they had — 2 1/4 yards.  The fabric has been "retired" and I couldn't find it ANYWHERE online in case I needed more so I was very careful when I was cutting it!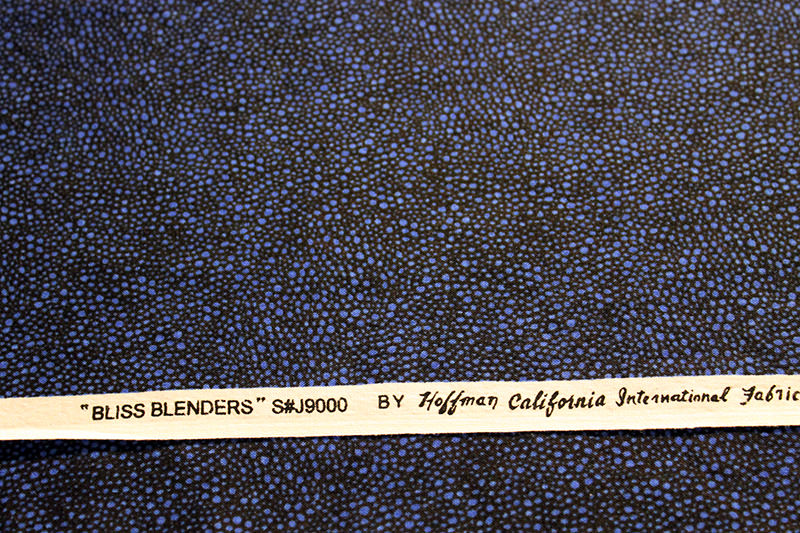 I started out by adding a border on two sides of the block.
Each block will be 8 1/2″ unfinished which should mean I need to add 2 1/2″ strips for the two sides.  But I know that some of these blocks aren't actually 6 1/2″.  So I cut it into strips of 2 3/4″.
Here's the first block with a 6 1/2″ x 2 3/4″ piece on the right side.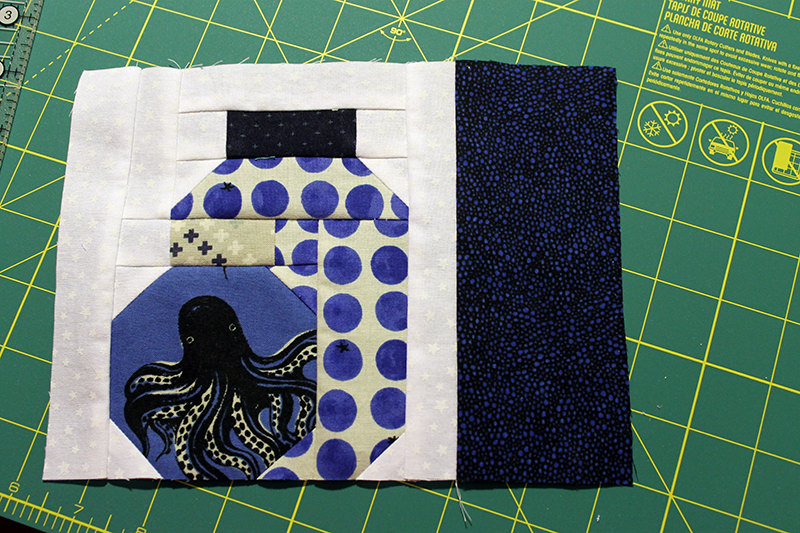 Then I put an 8 1/2″ x 2 3/4″ strip on the bottom.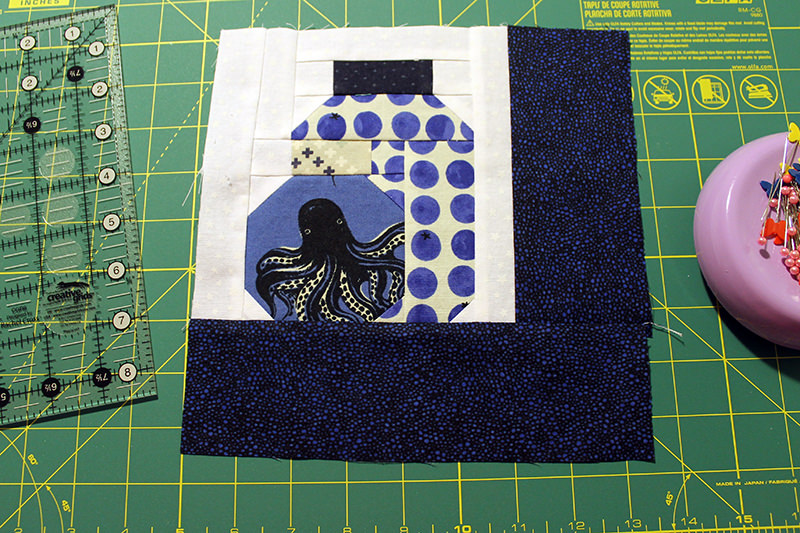 I bought an 8 1/2″ square ruler just for this project.  I lined it up with the upper left hand corner, then trimmed.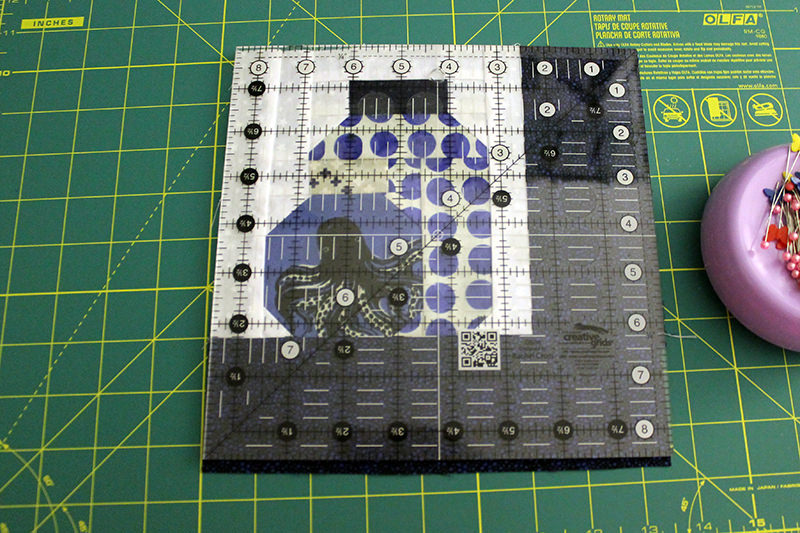 Sew the four blocks together.  I typically make sure that the seams match but since all of these blocks could vary a bit in size, I thought that it was more important that the ends matched up.
Then I added a 17″ strip on the left side.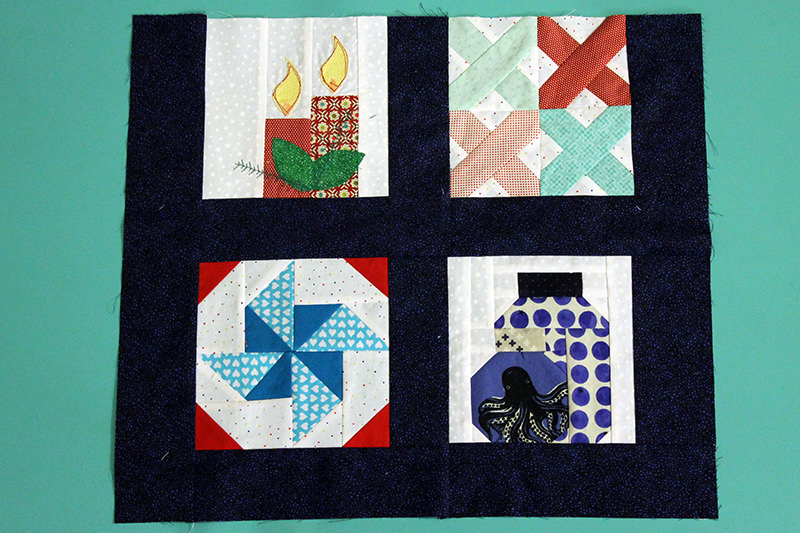 And a 19″ strip on top.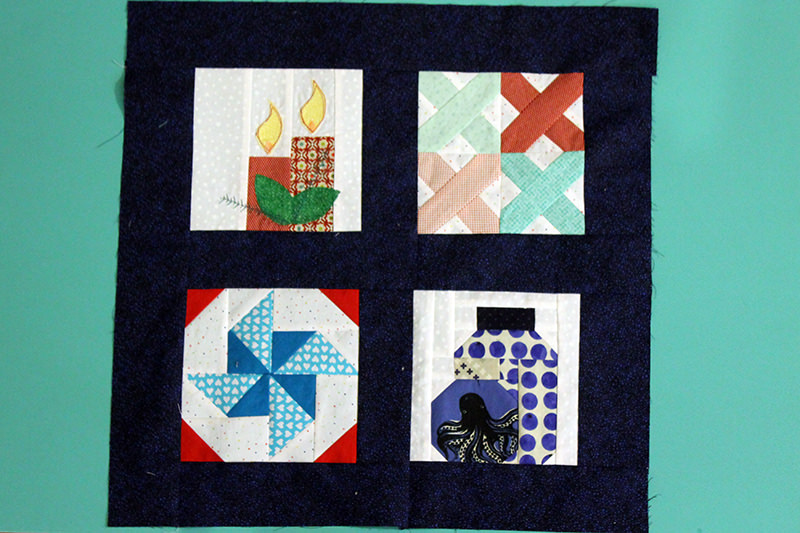 So this is the piece that I'll be quilting with QAYG and I'll wait to trim it after I've quilted it.
This is what I have finished so far.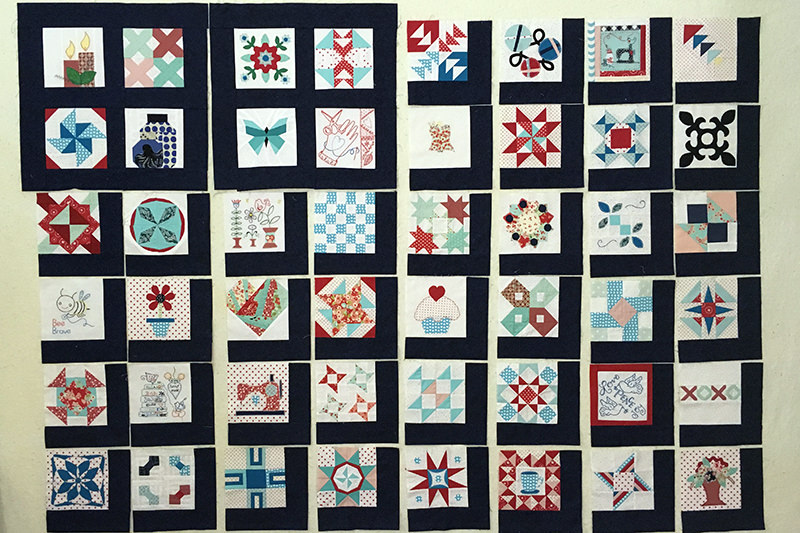 And this is what still needs borders!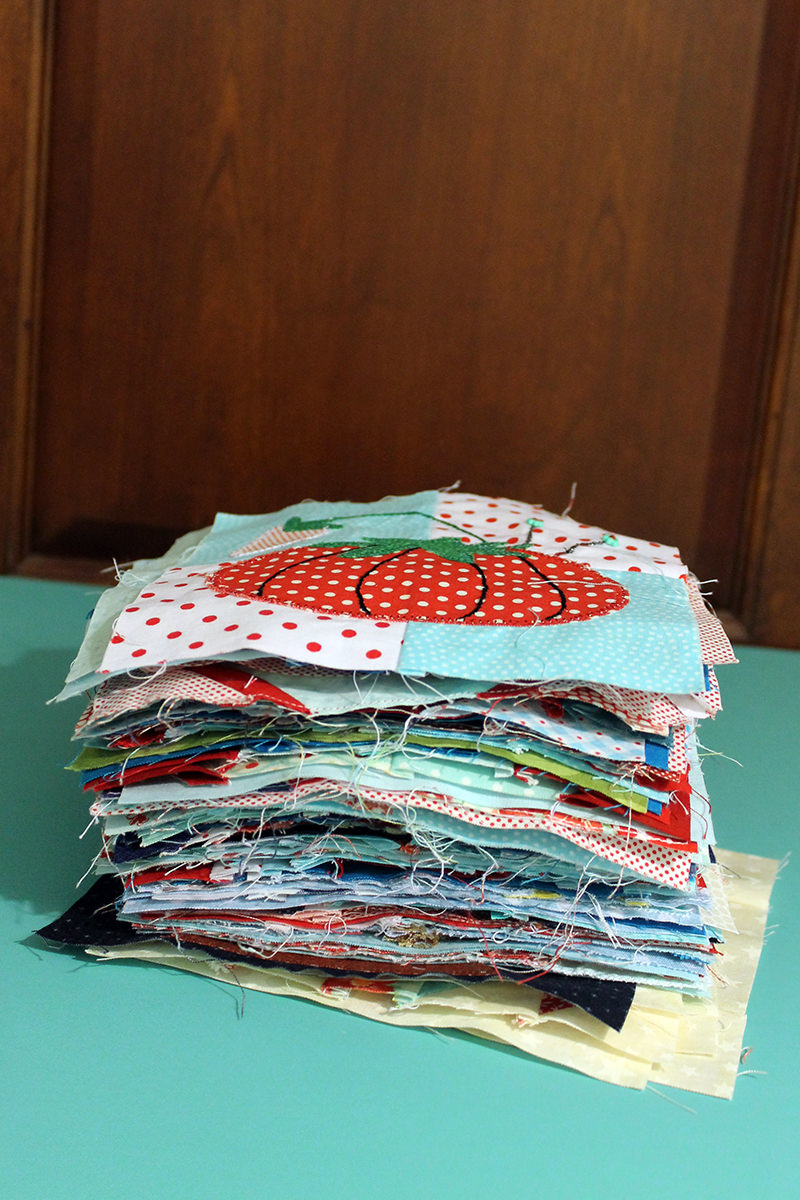 Okay, that looks like a LOT.  But I'm actually pleased with how much I did complete since I was out of town for four days and am volunteering at the Learning Center two hours a day for three days a week!
Hopefully I'll have more done next week!