The Splendid Sampler — The Very LAST Post
I started this quilt on May 24, 2016 and finished it on May 4th, 2017.  I never would have stuck with it but I really hate unfinished projects.  And I don't like to admit defeat.
I was planning on having Terry hold the quilt up for me out in the yard so I could get some final photos of the entire quilt.
But it's too big.
So I just threw it on the couch in the family room.
I should have had these photos up last week but I didn't get the quilt finished until the wee hours of last Thursday morning. Because I procrastinated on putting the binding on. I always procrastinate when I'm not sure how to do things.
Really.  Binding is easy.  But I'm always a bit wary about the final step where the ends are stitched together and then sewn onto the quilt.
It is VERY easy to cut the ends too short.  But I didn't.  They were perfect.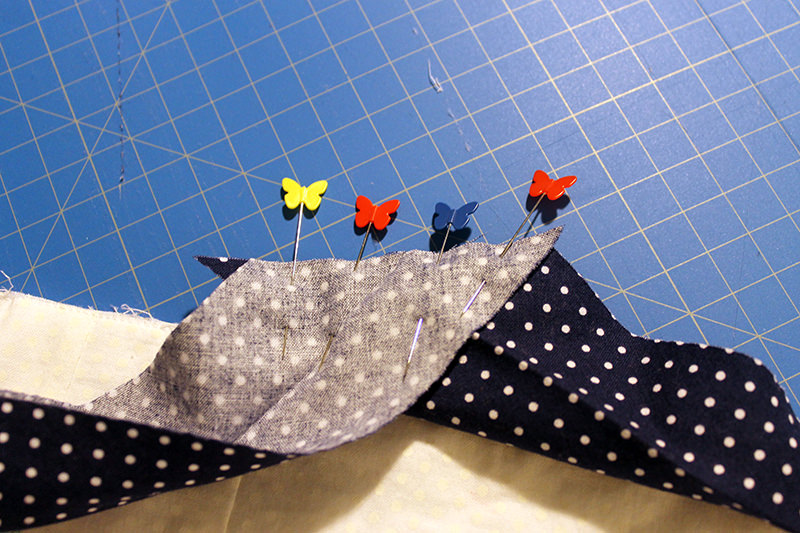 If you follow the tutorial from Craftsy that I mentioned last week, the corners just miter themselves.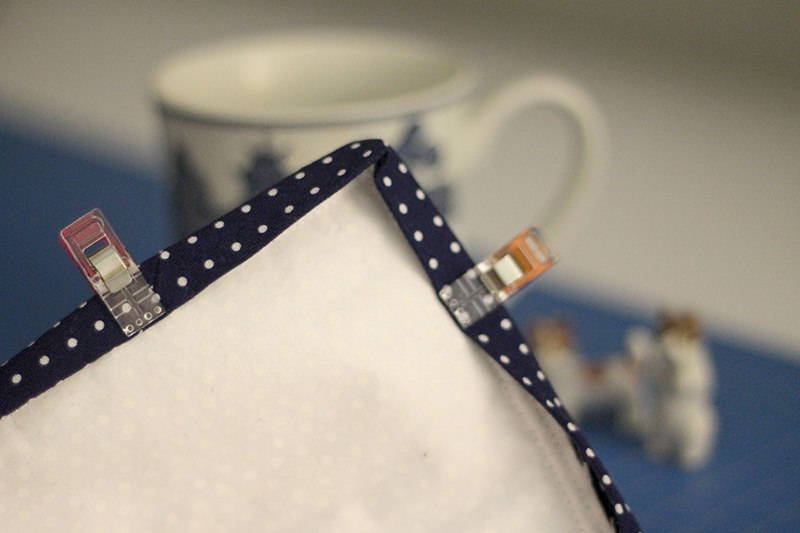 I waited to do all that last Monday morning–knowing that I had to hand-stitch that binding to the back of the quilt.  Which took me until Thursday morning so I didn't get any photos to put on last week's post.
And since I had a week to write this post, I made some pillow shams.  I had these pillow forms laying around the house and could never find anywhere to store them.  So I used them.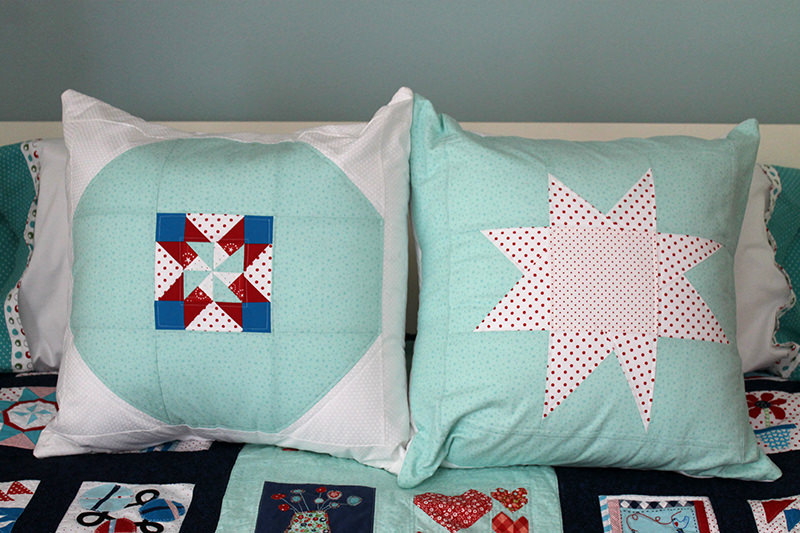 I made the one on the right, first.  I've always liked "wonky stars".  Then I thought I'd make four more Splendid Sampler blocks for the other pillow and started with "Whirling in Circles". Got one done and realized that I would definitely go insane if I made another three.  Enough.  Done.  Finished with those blocks.
So here's the quilt on the guest bed.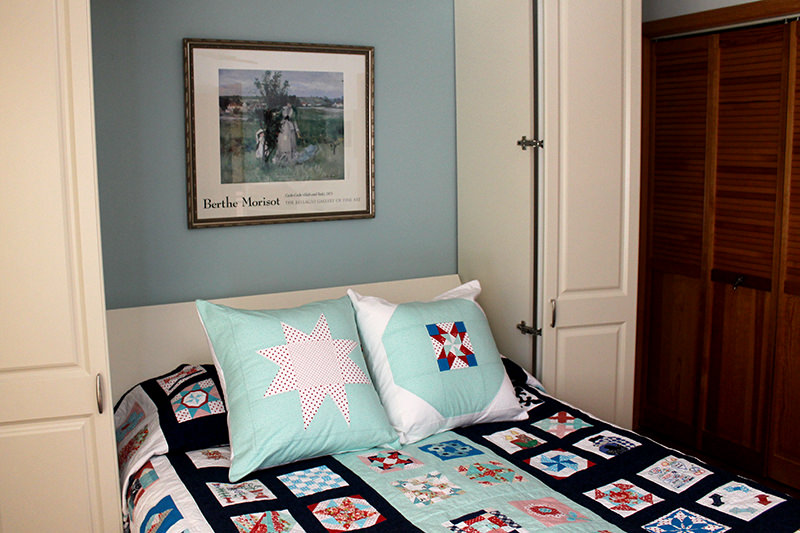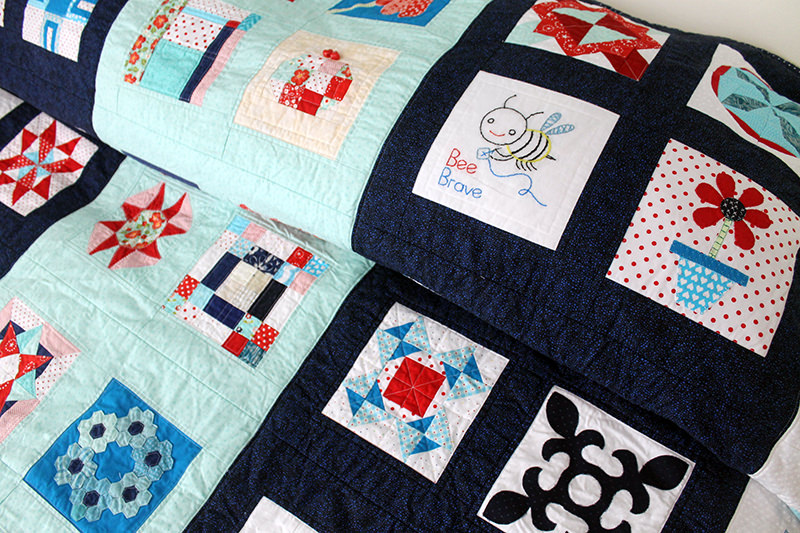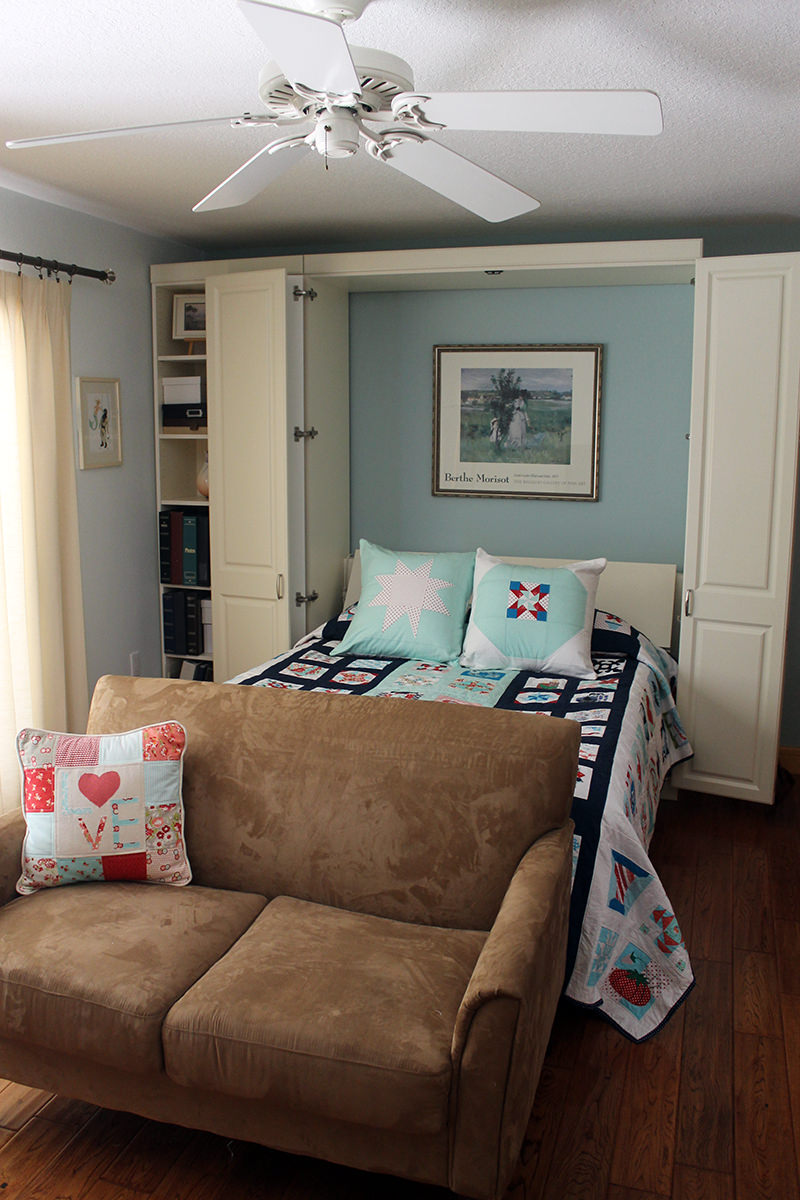 Done.  Done.  On to another one!  Just kidding.  Taking a break–from quilting!
Next week I'm posting about a quilt I made a few years ago.  It's one of my favorites.  It was on my other blog, Just a Slice of Life in Perfect.  I was moving it over to this site but then decided that I didn't like the photos so I made a whole new post for next Thursday!