Doll Hair.
It's been my nemesis.
They start out looking like this…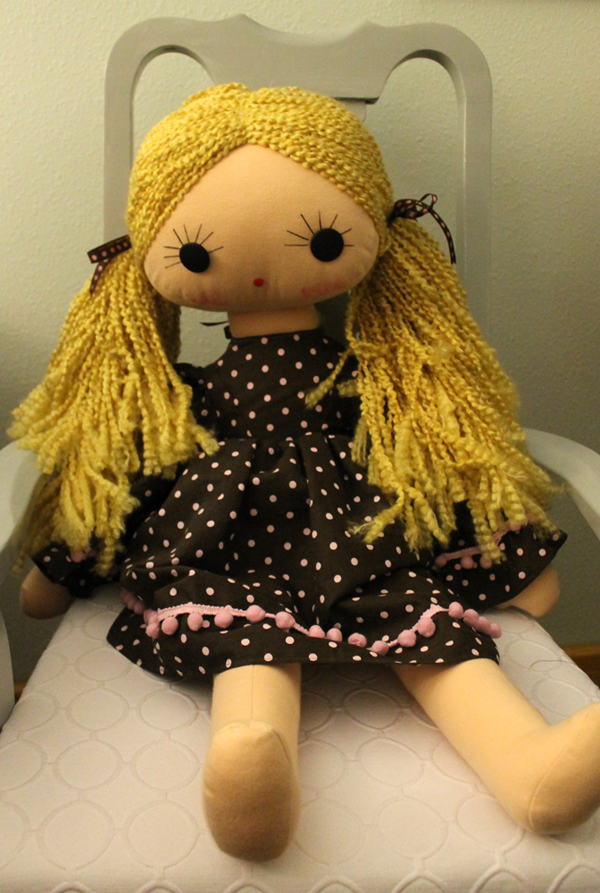 And end up looking like this….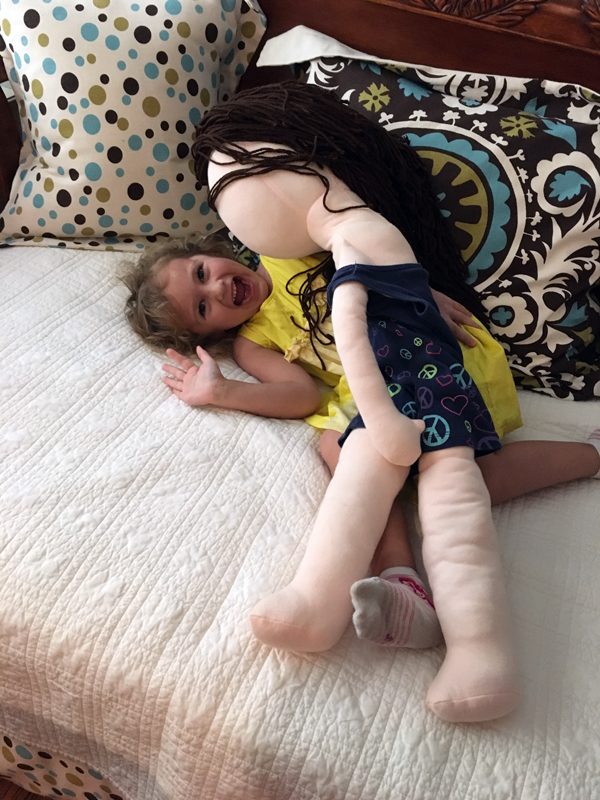 The Wee Wonderful girls had a wonderful beginning…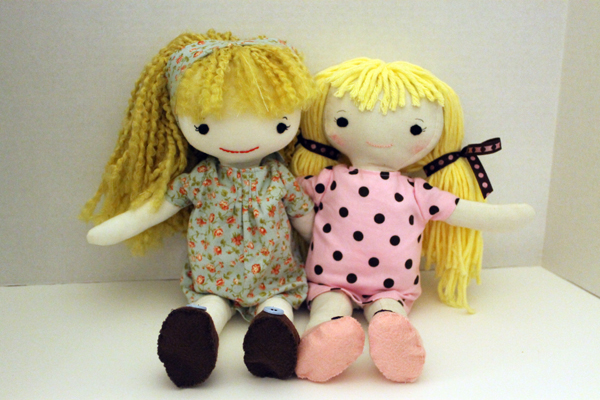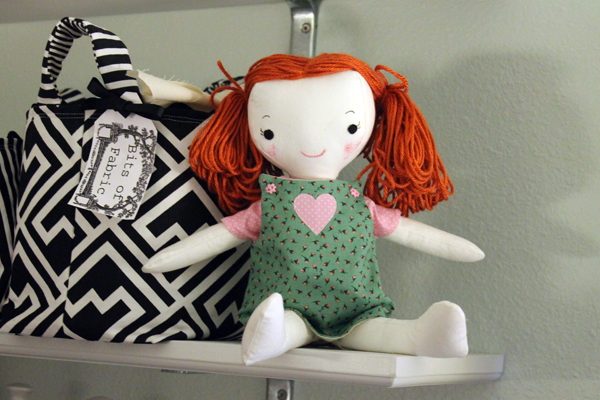 But once little hands had them in their possession…..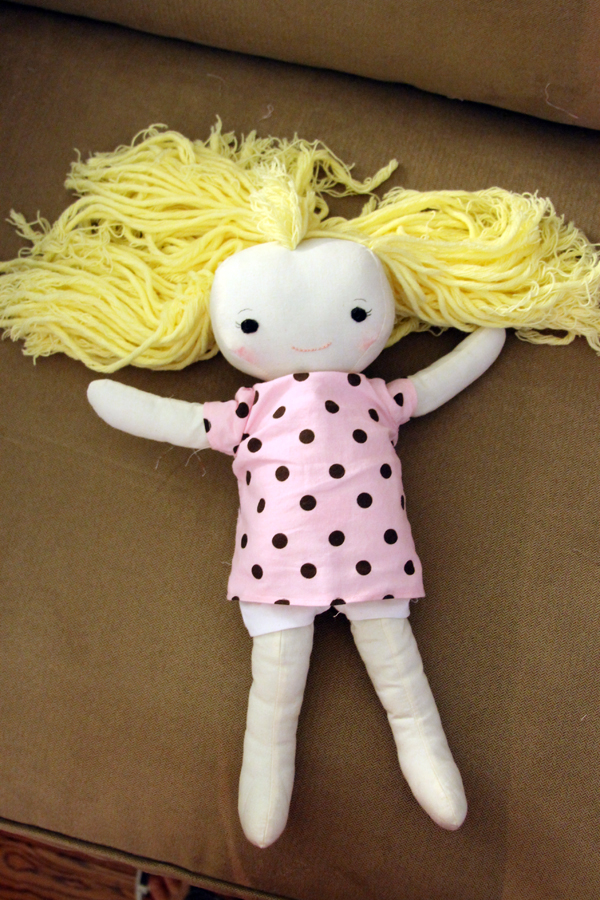 (This doll actually looked a lot better than the other two when I got them but Jes decided that they needed new hair cuts right away before I could get a photo.)
The problem is that most of the patterns and tutorials I've used only have the hair sewn in along one line down the back.  And then it's tacked along the face.  Which is great if the doll sits in the corner and never gets played with.
That's just not happening at my house!  Those dolls are made to be loved!
So just for fun, the dolls got new mullets and mohawks.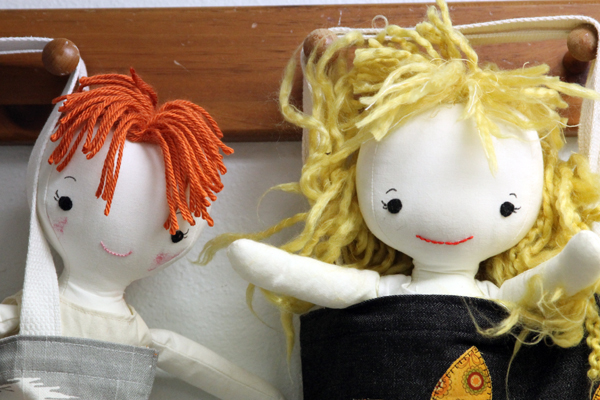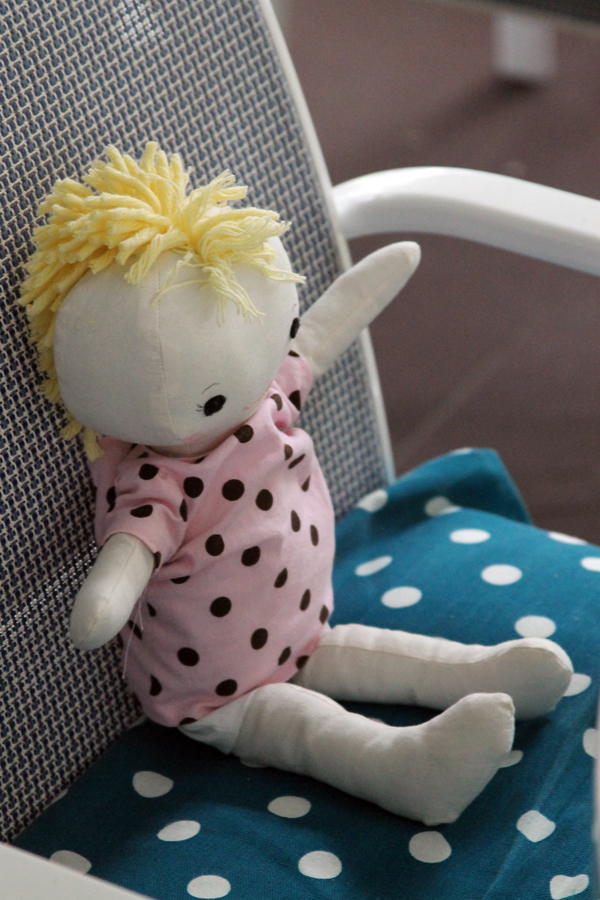 Piper didn't think it was so much fun at first.
Then I just ripped the stitches out that kept that line of hair attached and started all over. (After Piper went to bed!)
First I did some more research.  The creator of the Wee Wonderful dolls had a few tutorials that I thought might work.  Just click on the following pictures and they'll take you right to the instructions on that blog!  There are actually three different posts for
Bangs…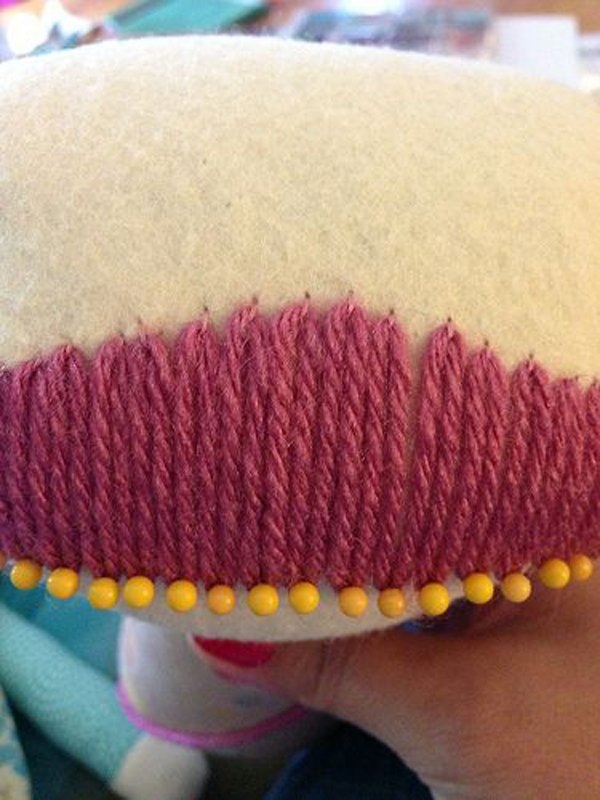 Hair wrapped around the head…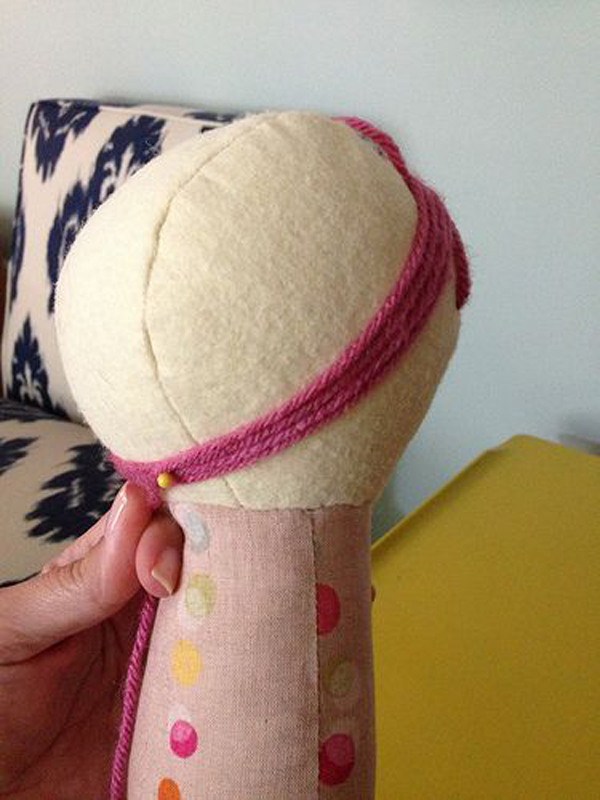 And then buns…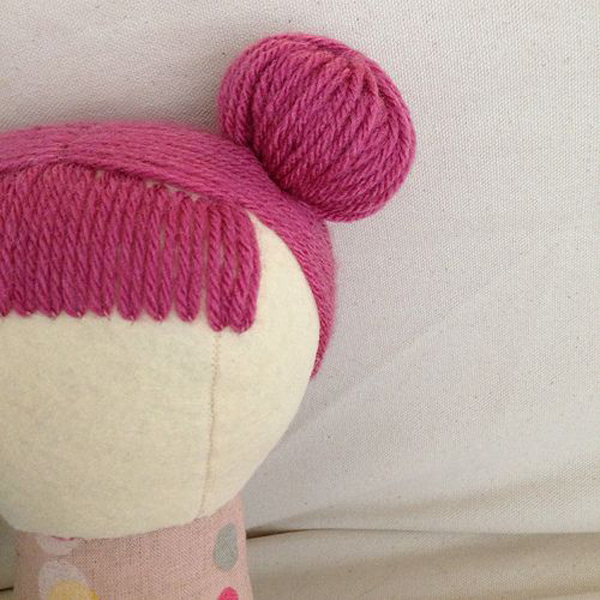 I didn't get to make the buns since all three girls wanted their dolls to have VERY long hair. The bangs and the wrapped heads made the dolls into adorable pixies while they waited for the next step!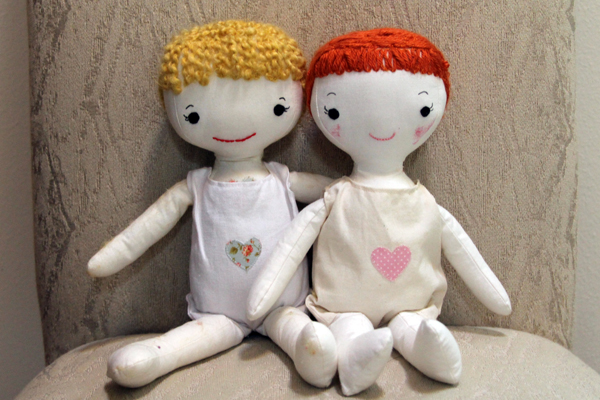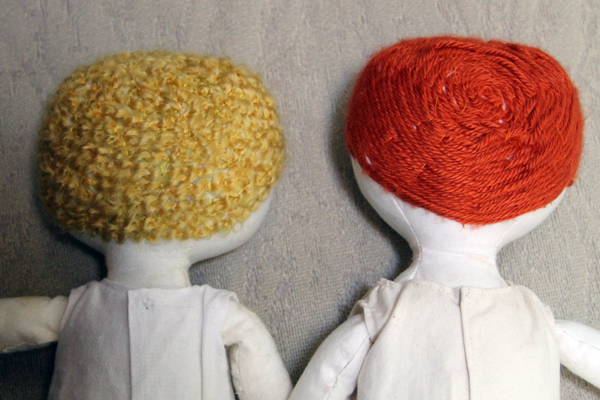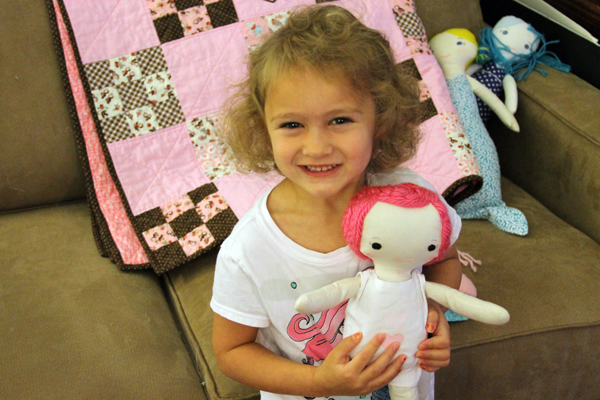 Piper picked out the pink hair and didn't want bangs for her baby.
Since all three girls wanted their dolls to have long hair, I did some more research and came across the Crafty Sheep blog that gave instructions to make hair for Waldorf dolls.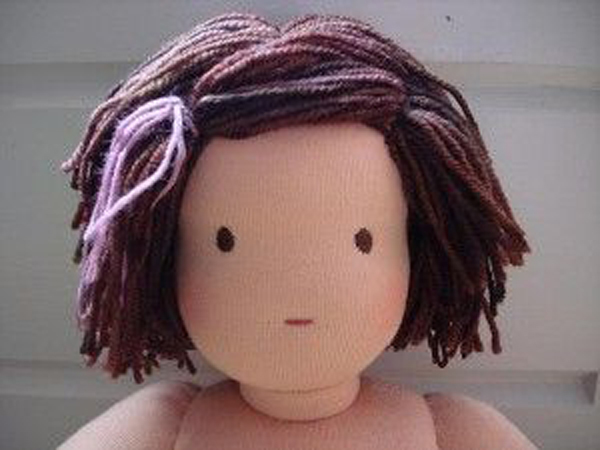 This method used two or more layers of hair.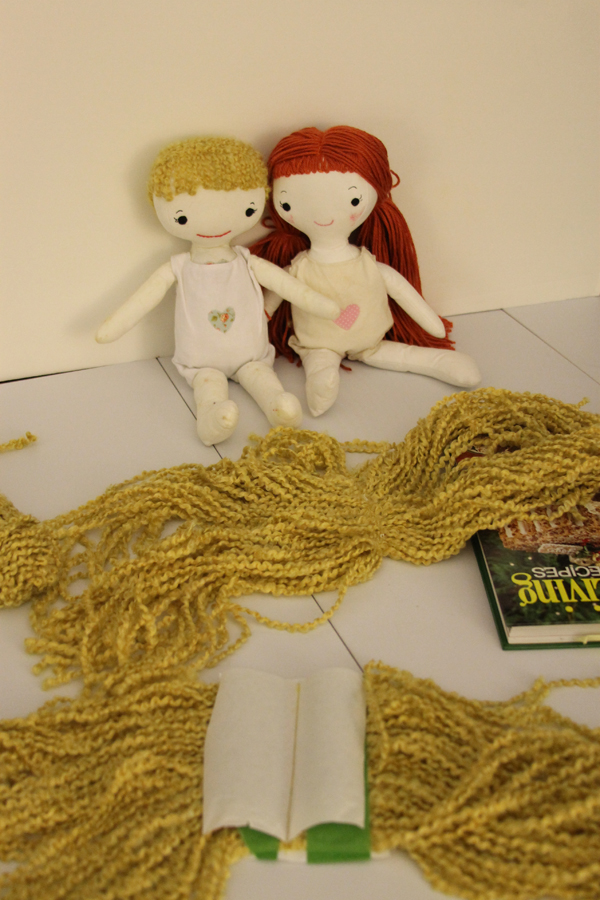 I wrapped the yarn around a Southern Living cookbook until it was about 6″ in width, taped each side with green painters tape, cut along the bottom and slid off of the book.  Next I put some freezer paper around the hair, marked a line for the middle.  And sewed on the line a couple of times.  Pulled the paper and freezer tape off. Hair!
The first layer gets hand-stitched down the middle then tacked along the face and around to the back.  The second layer goes on top and just gets attached down the middle.
Here's the first layer on Carrottop…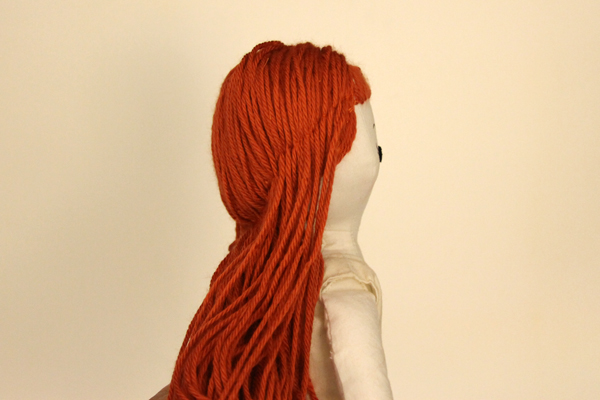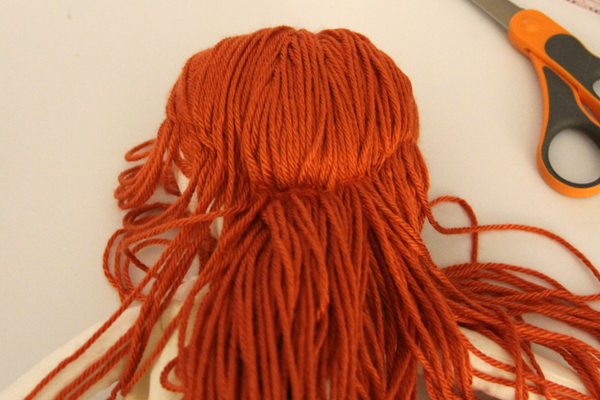 And after the second layer was attached and the hair "styled"…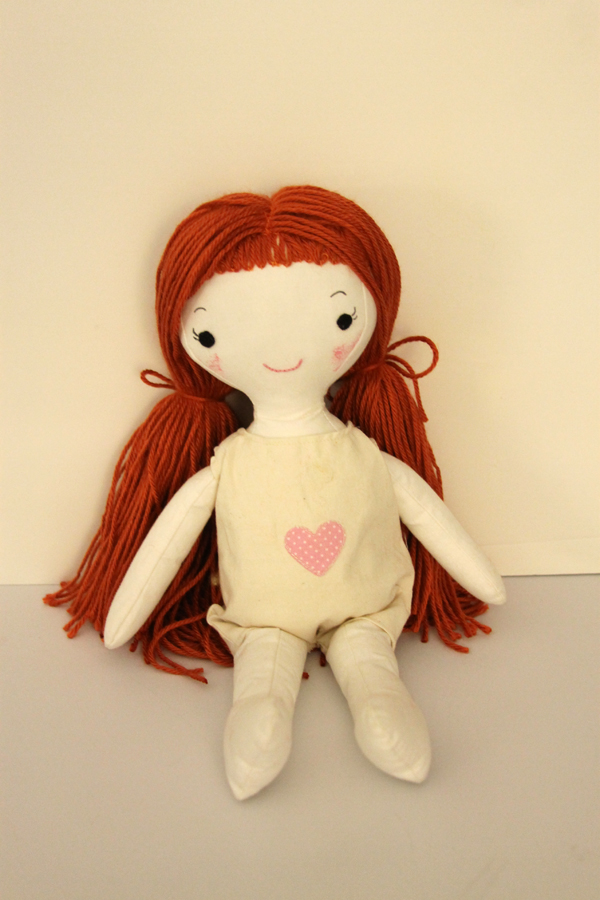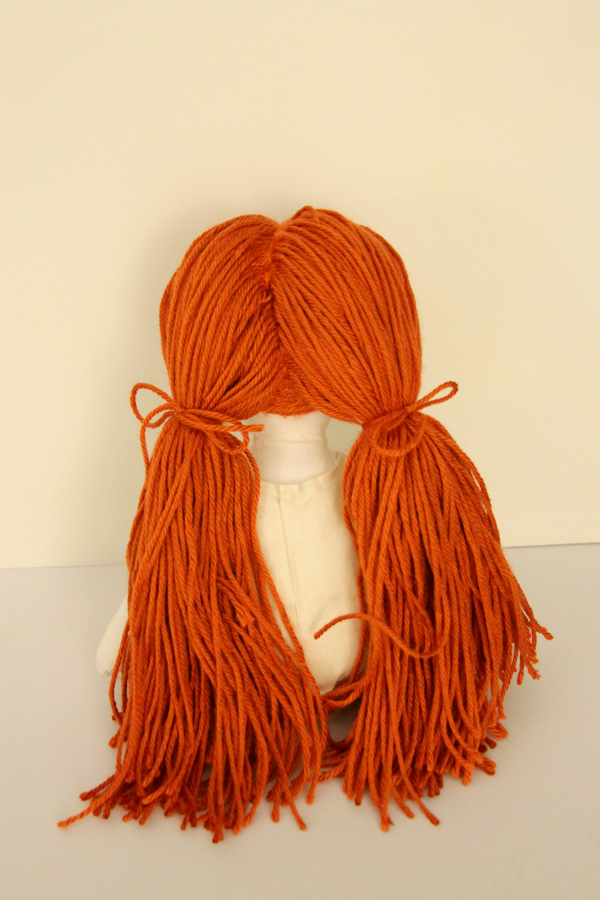 And Piper was thrilled!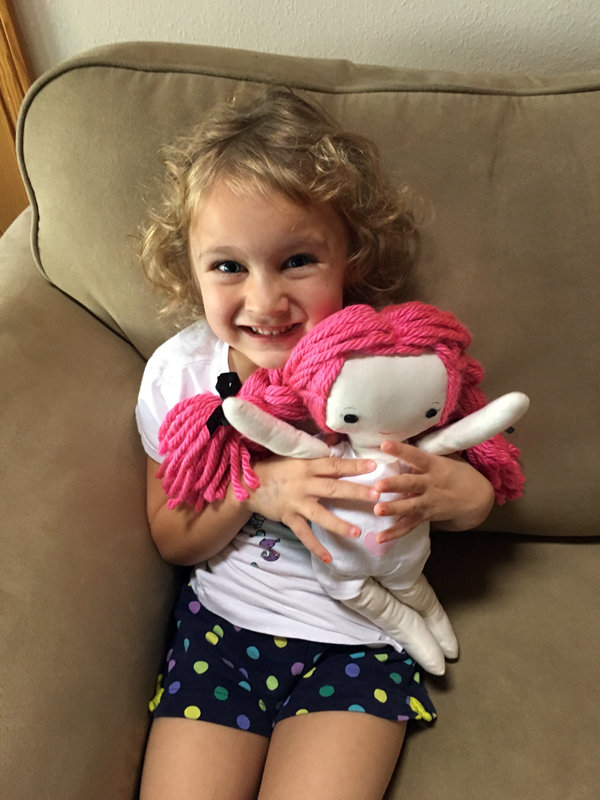 And the dolls lived happily ever after.