It's been seven weeks since I mentioned my "Tell Me a Story" quilt.  I've been looking at the bits and pieces on my design wall but that was it. Just looked.  Until Hurricane Irma started it's wobbly journey across Florida.
While we still had power, I transferred the hand drawn bunny renderings to fabric and heat n' bond lite.
Then the lights went out and the generator came on.  I drew some other details that I wanted to add.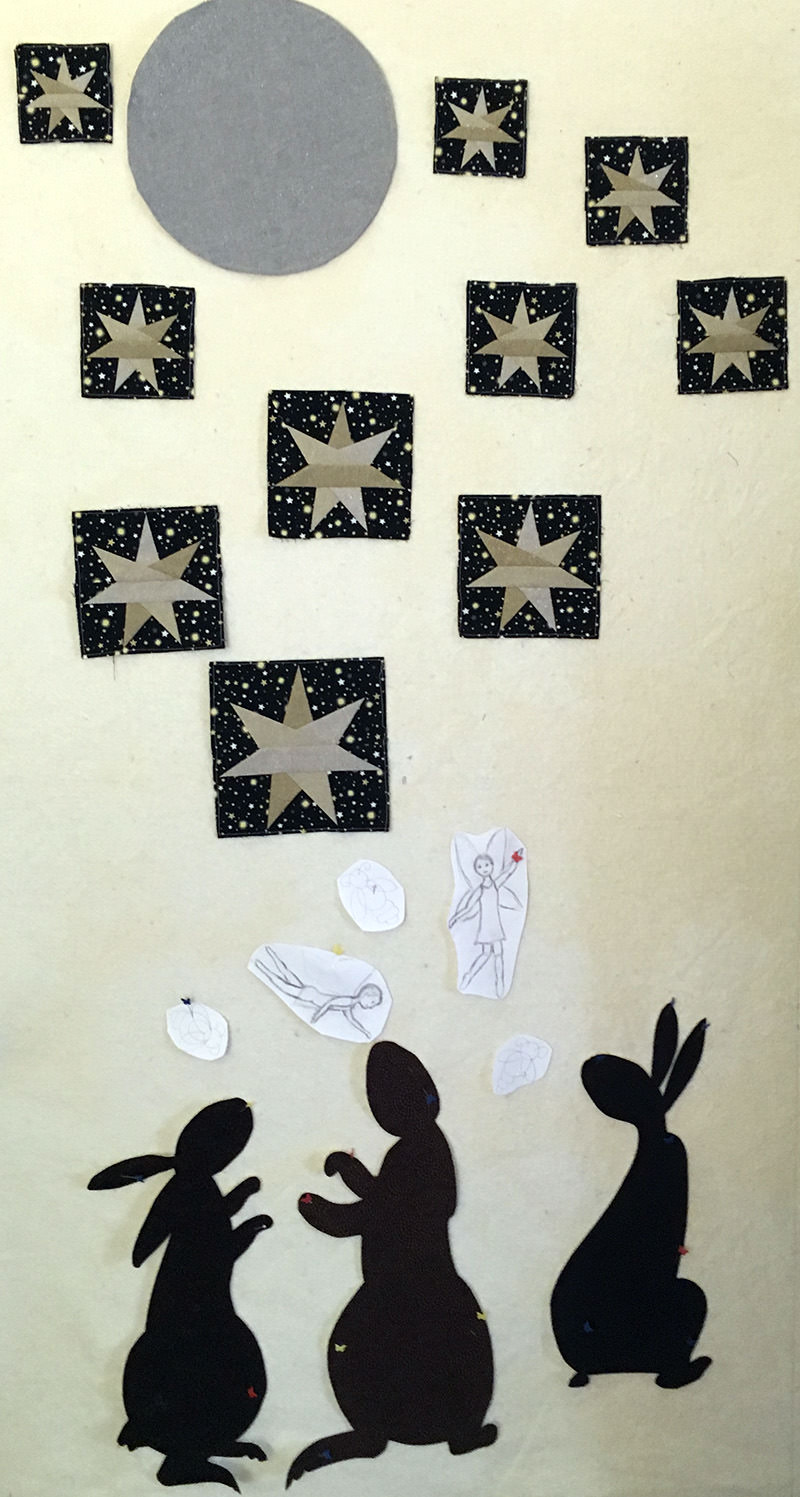 Then I started to do a bunch of hand embroidery on some other projects since I didn't want to use our generator's power to run my sewing machine.
Finally last Saturday, I couldn't handle it anymore.  Uncovered the sewing machine and pulled that quilt together!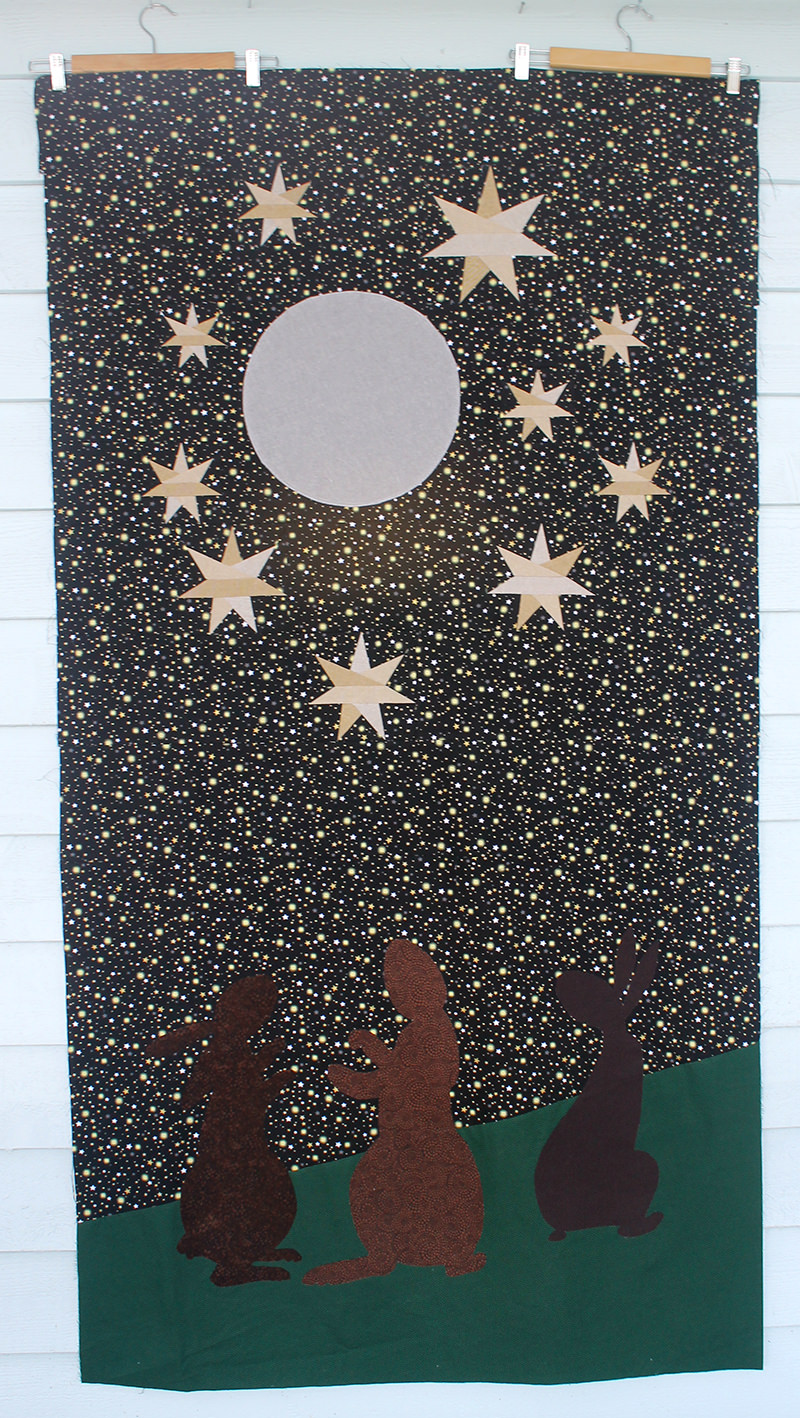 Still need to add the fairies.  And some other details.
I'm using several different sewing methods.
The stars are paper pieced.
The moon is applique but I used something different than Heat 'n Lite bond.  I used the aluminum foil method!  Always trying to learn something new!
I want to use free motion quilting to outline the ears and other features.  But every time I try to learn how to do that, I find something else I need to buy.  This time it's an extension table for my sewing machine!  What?  I bet that's gonna be a big bucket of money!
Anyhow.  Give me another seven weeks and a storm.  I'll get back to it!