Down the rabbit hole I go.
Been looking at fabrics designed by Jessica Swift that I mentioned last week.  I've already picked out a design.  It features stars.  Can never have too many star quilts, right?
And then I got an email from the Splendid Sampler people, they are starting another SPLENDID SAMPLER!  OMG!  That's a deep rabbit hole.  Starts June 14th.  The first 20 blocks will be released every week. For free. Then the next 60 blocks will be in their new book.  Of course, that's how they are selling the book.  Gotta buy it to get the patterns.  I have a few months to think about this.  I really enjoyed doing the first Splendid Sampler because it introduced me to so many new quilting methods and was a real learning experience.  But don't know if I want to get all wrapped up in the next one!
I've made quite a bit of progress on the Cotton & Steel quilt.  Haven't decided what I'll call it yet. Usually by now I've thought of a clever name for my quilts in progress. Right now I'm just referring to it as stars and patches because it's made up entirely of 7-pointed stars and 9-patches.Thus far, anyhow!
Last week I had sort of kind of thought that this would be a table topper for a round table I want to put in the corner of the music room.   I have a lot of black, white, and cobalt blue in that room and thought a black and blue quilt might bring it all together.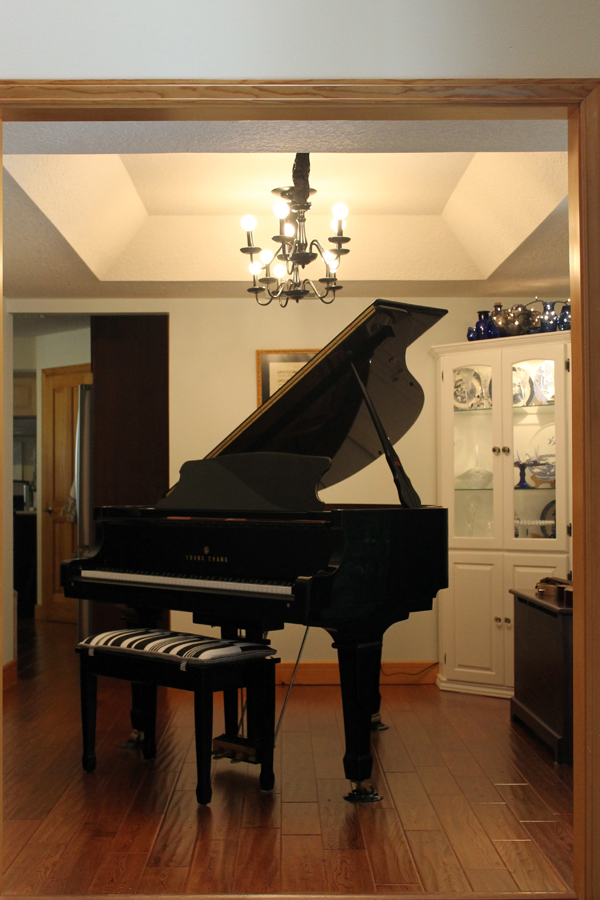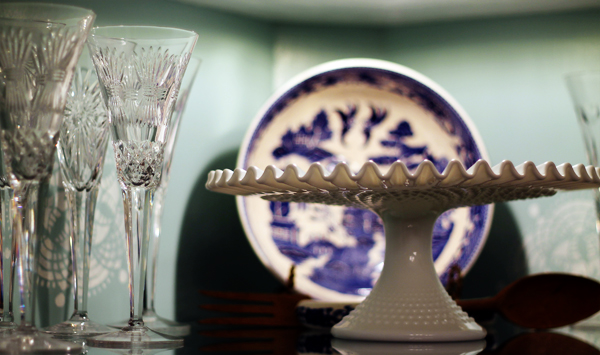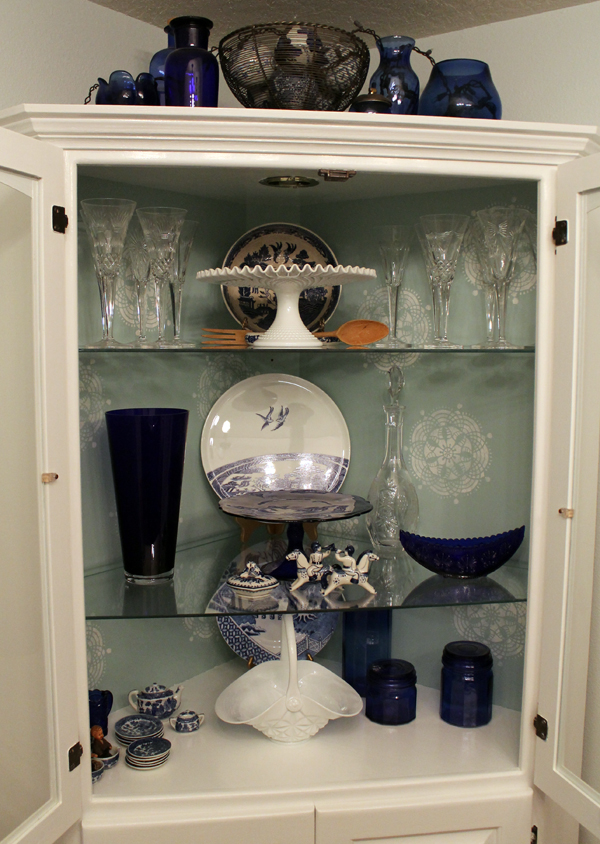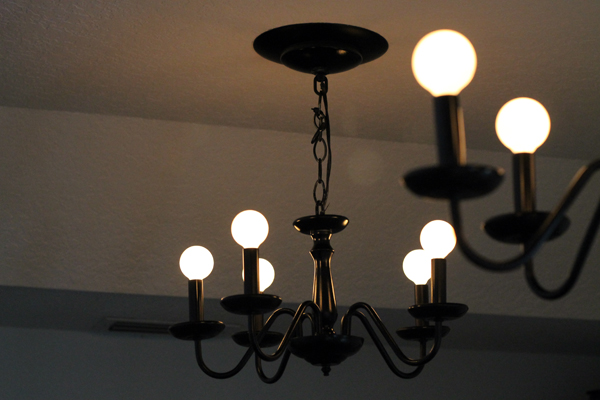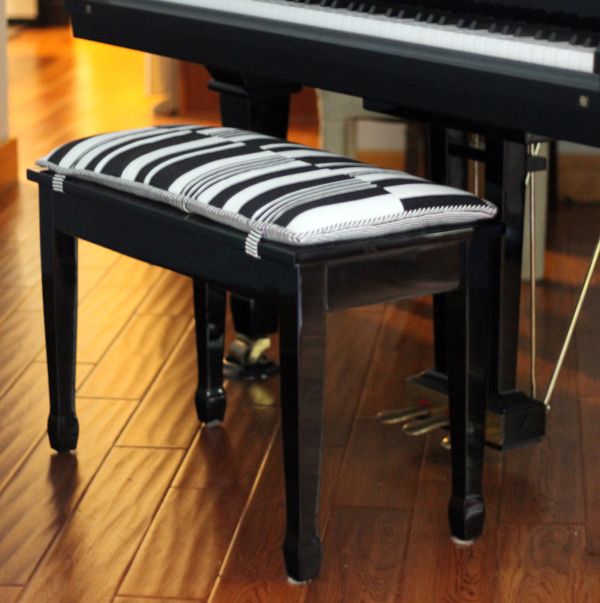 I designed the small quilt to be about 44″ square. Thought I would finish the edges with black pom poms.  Even bought just enough of the trim.
But….. the quilt took on a life of its own and started growing.
Here it is at about 54″ square.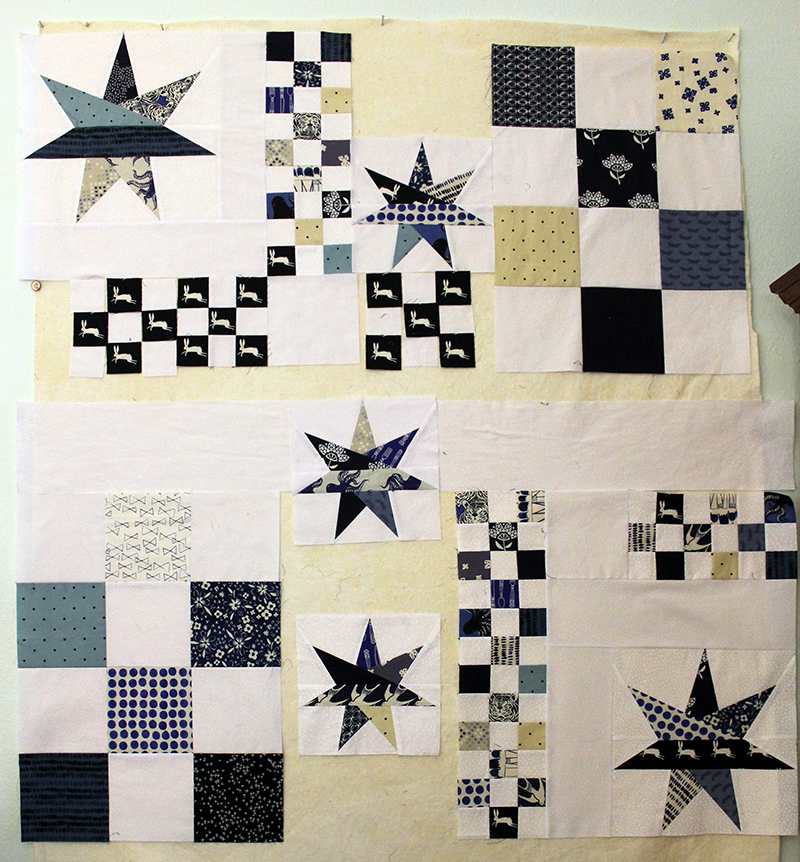 And I just decided to add a few more blocks and stars.  On paper it has now bloated to 60″ x 66″.
I'm hoping that's the last bit of inspiration for this quilt.  That's a good size for a nap quilt.  (Gosh, I could use a 20 minute nap right now!)
Should have it all pieced together by next Thursday!  And I still need to make that table topper!