Splendid Sampler — Week 8
Splendid Sampler — Week 8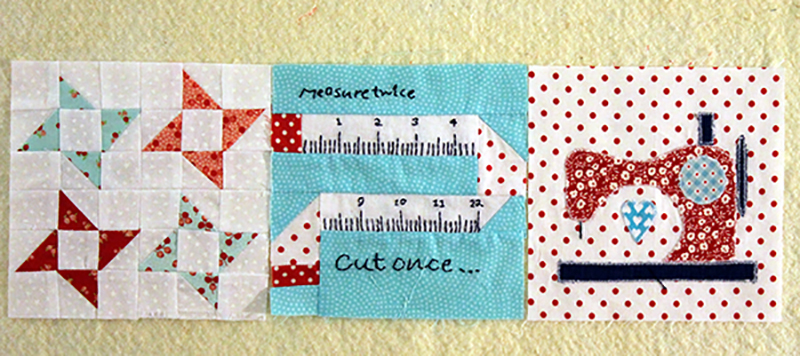 Last Saturday's newsletter from Pat Sloan with the Splendid Sampler was titled
There is ALWAYS time to be Splendid!
I thought that was a pretty cool statement!  So I just decided to be splendid all week long!
And a splendid week it was.
Two of our granddaughters spent a few days with us.  So much fun.  They love going through all my fabrics and craft supplies.  Addison, the 9 year old, especially likes to check out this website while she is here.  That's where she discovered that I had made 5-year-old granddaughter Piper a mermaid tail.  And Addison never lets me forget about it.  She REALLY wants one.  It's quite easy to make, but I know that Addison is right on the cusp of going from being mermaid-crazy to being boy-crazy and she'll be leaving her mermaids behind. So I procrastinate.
This week I asked the girls to help me with some ideas for key rings.  We spent many hours making them and they're putting them on their backpacks and will be texting me how they hold up.  My own little testing crew.
Here's Kendall with her splendid key ring.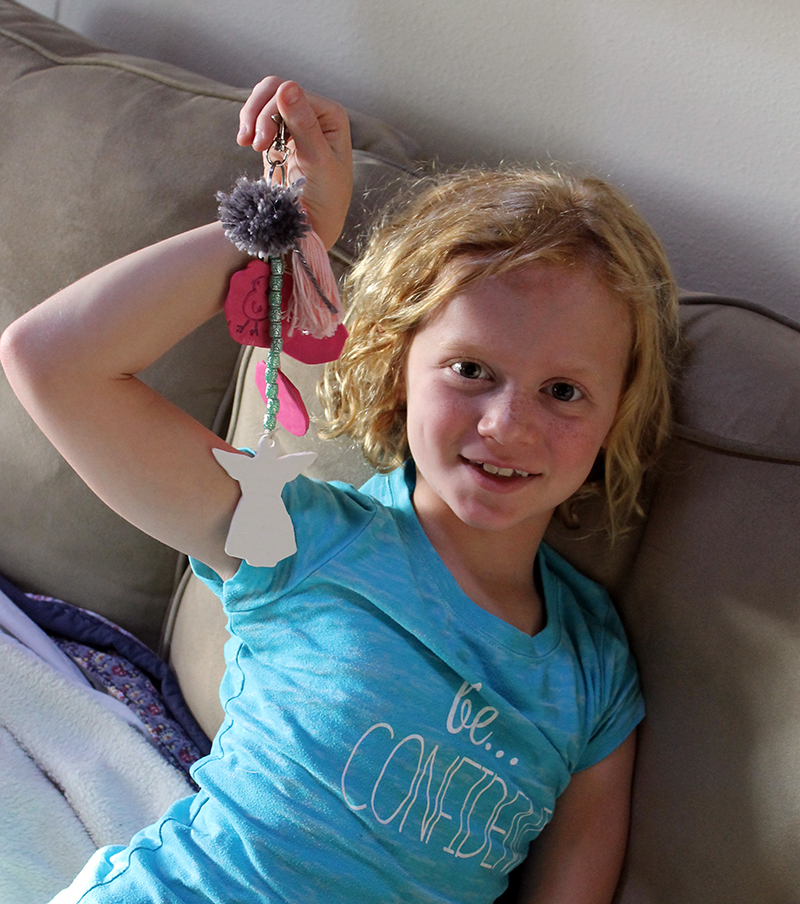 Addison made this one.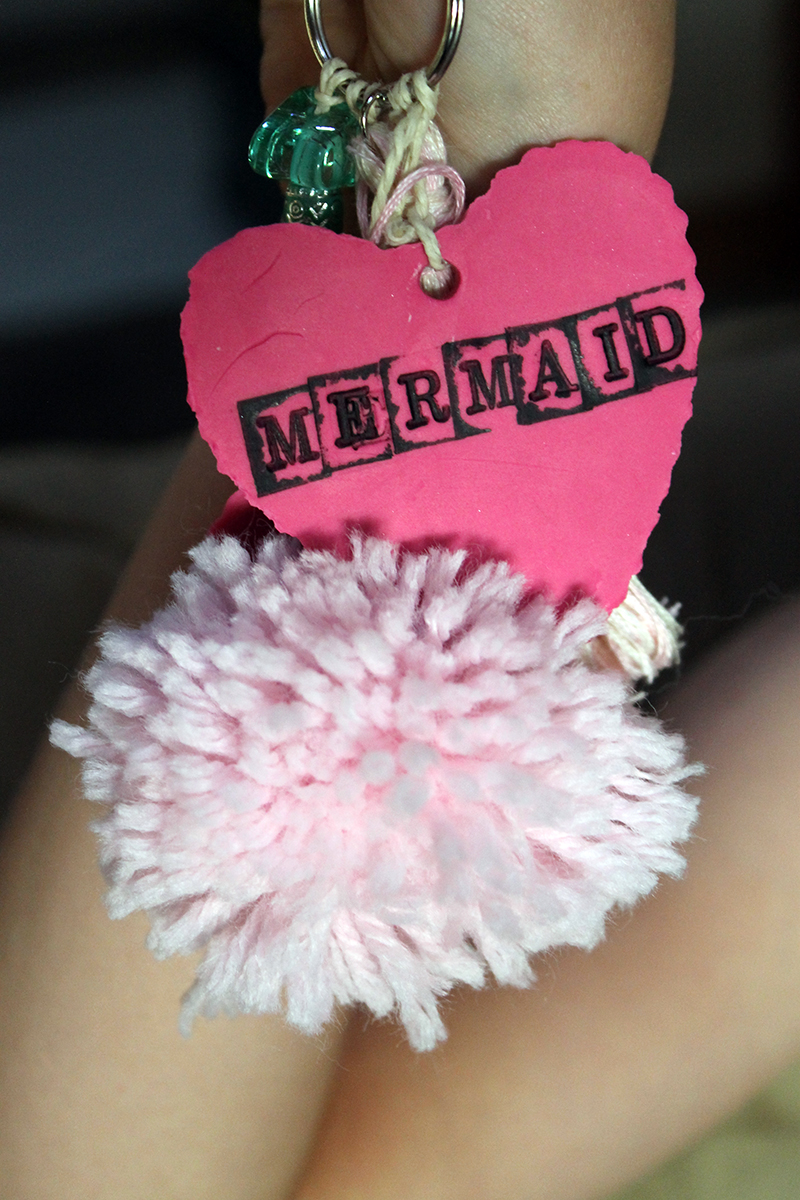 I still have more work to do on the key rings and it's fun having the girls help me out.
For my Splendid Sampler this week, I started out with Block 19 – Measure Twice, Cut Once by Jane Davidson.  Some piecing and a lot of embroidery.
My hand-stitching still resembles Frankenstein stitches but I think I'm getting a little better.
Next I did Block 40 – Flights of Friendship by Barb Groves and Mary Jacobson.  Lots of little bits but I like it.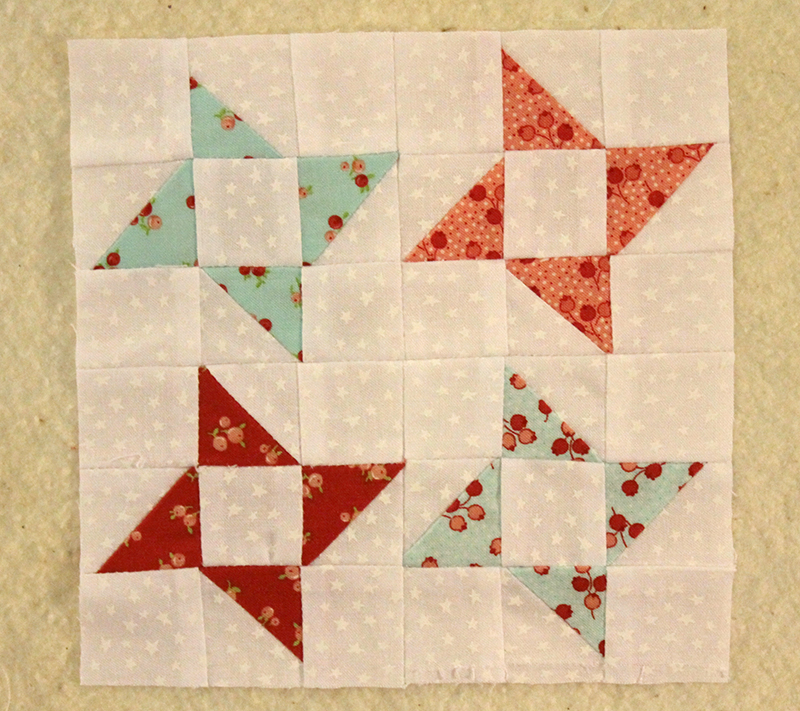 Then Addison helped me out by picking a block for me to do along with choosing the fabric.  I asked her to pick an easy one with applique so I could at least put it together before she left and she picked Block 27, Sewing Machine by Pat Sloan.  I gave her a stack of material that I was using for the Splendid Sampler. She made her selections and told me what she wanted used for each part.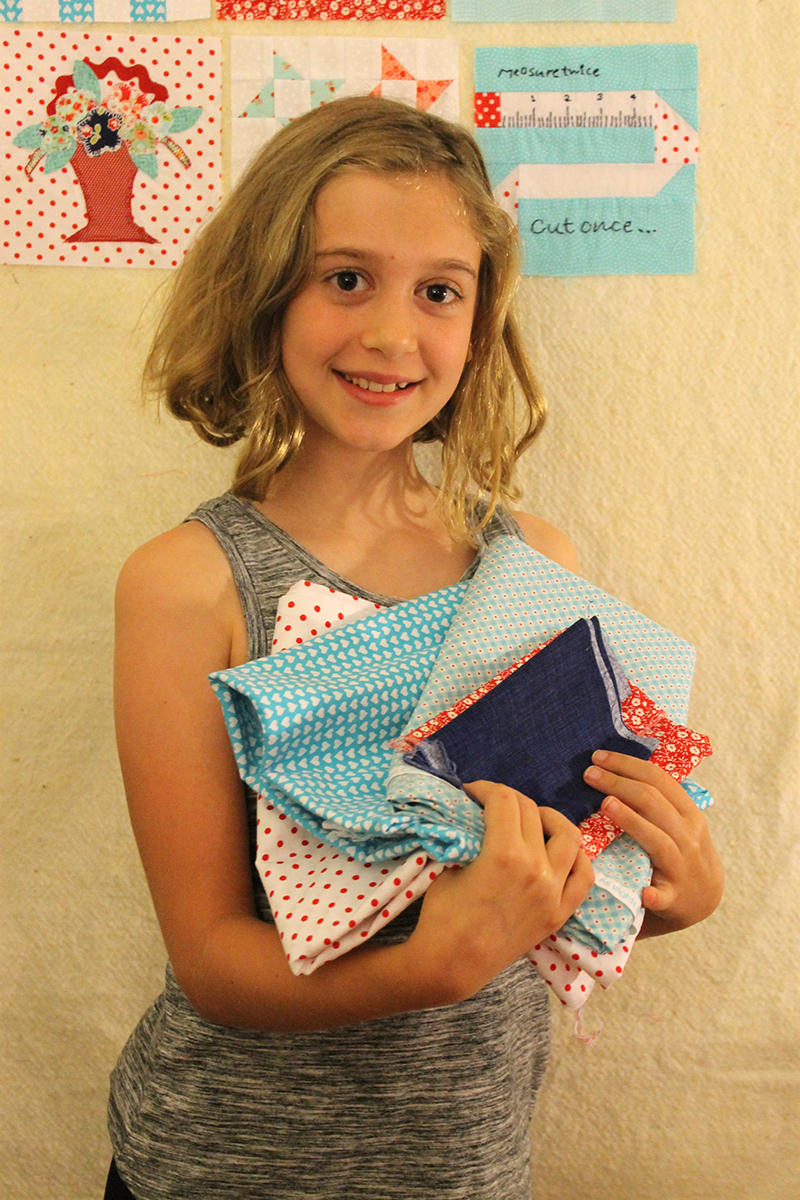 I didn't get the block finished while she was here but did get it ironed together.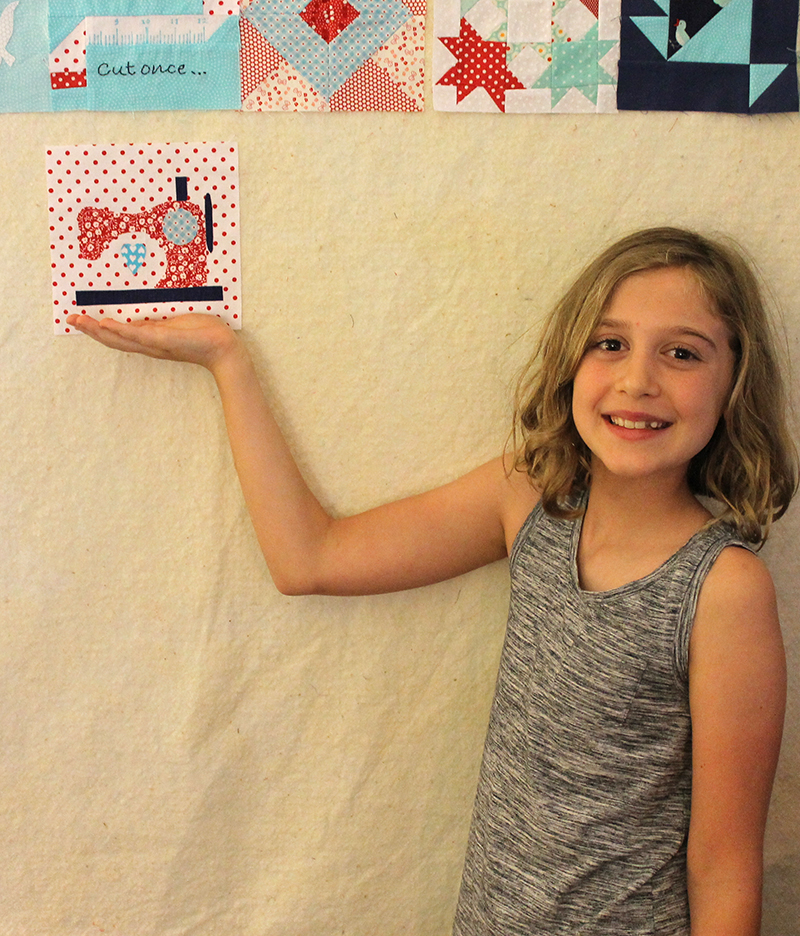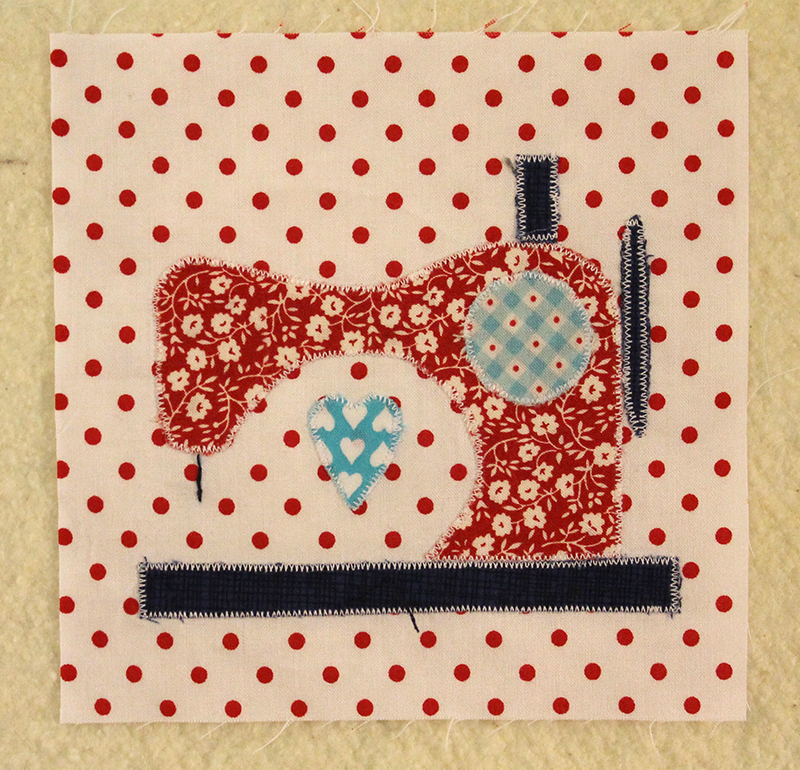 Next time Addison visits, I think I'll be putting her on the sewing machine.  And teach her how to make a mermaid tail!
I counted the blocks I've finished of the Splendid Sampler.  24!  Out of the total number of 100 blocks.  One more and quarter of the way through!
A splendid goal reached!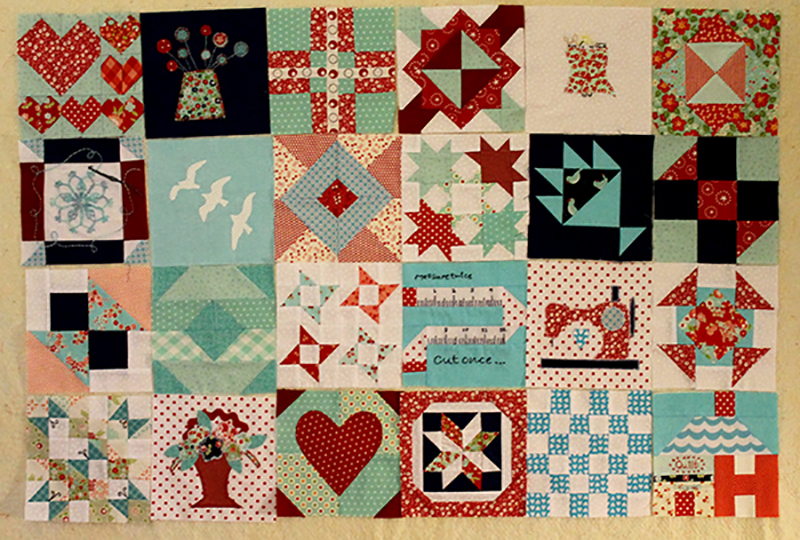 Next week, I think I'll move from being splendid to being fancy!