Splendid Sampler — Week 5
Splendid Sampler — Week 5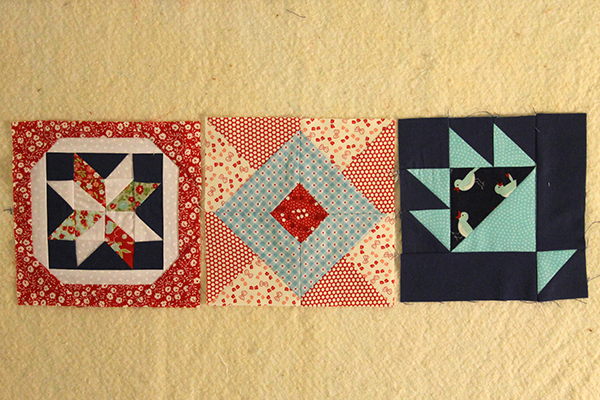 I took Pipety Piper home to Mandan, North Dakota last week.  So sad.  I miss her energy.  And her hugs.  And just having a kid around.
And even worse, who will I get to be my model????
Piper and I were very busy during her two week visit.
We went to see mermaids,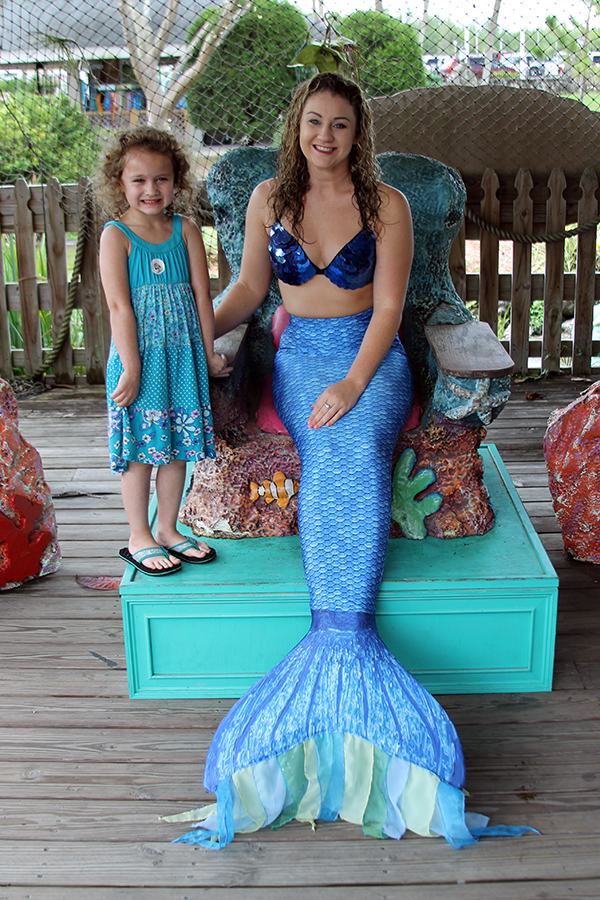 and alpacas,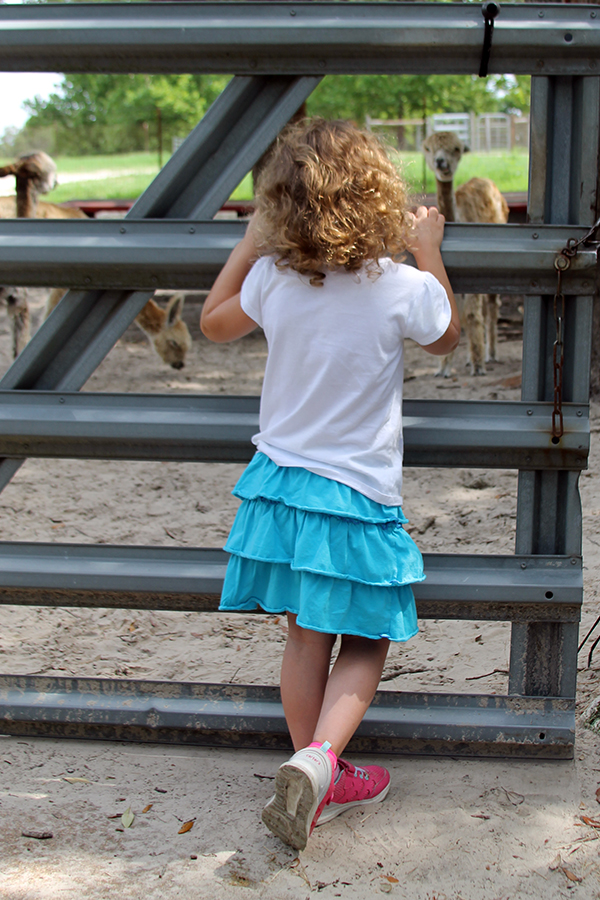 and wild creatures.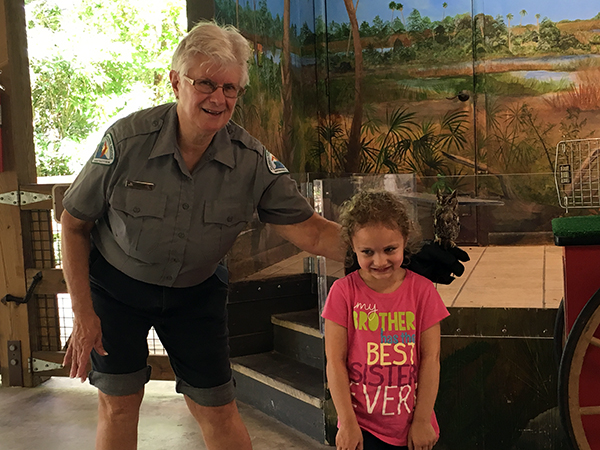 and did crafts.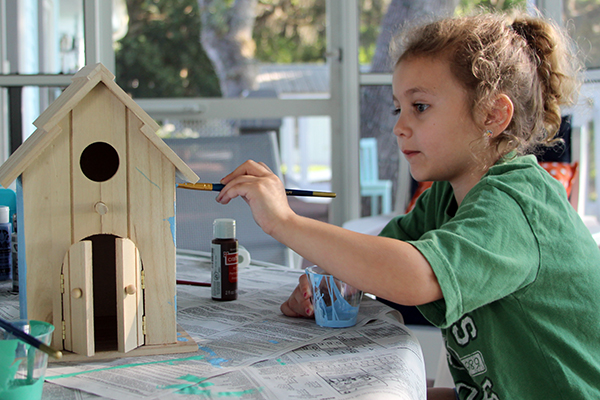 Now that's she's safely back home, I have no excuse for not doing the difficult blocks that I skipped while she was here.
So I put that Block 13, Scrappy Star by Corey Yoder together.
So many little bits stitched together.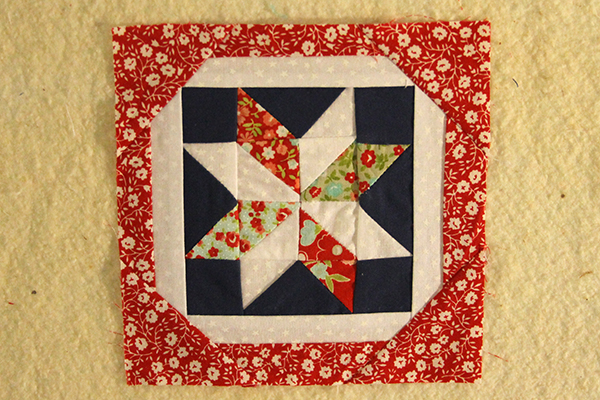 I think it turned out really nice and I like the color combo.
I already did Block 14 Flying High last week so now it's time for Block 15, Family Affair by Janice Ryan.
It's paper-piecing.  Small pieces repeated eight times. I watched a video.  I read the tutorial.  I'm skipping it.
For now.
The second block for this week is Block 16, Pieces of Friendship by Lindsay Mayland.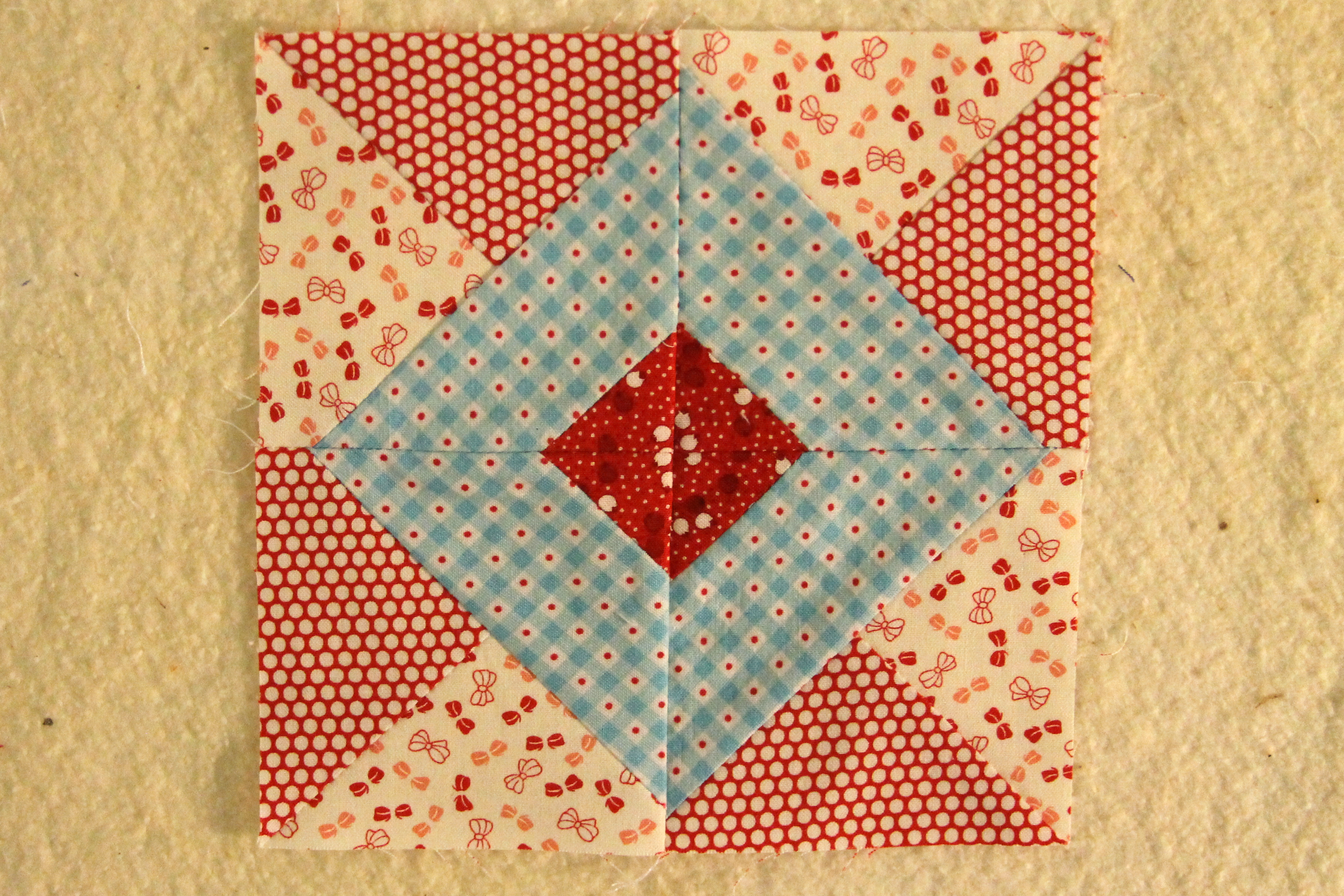 Block 17, Family Stars was another with teeny tiny pieces.  Yeah, you guessed it, I skipped right over it.  I can only handle one block a week with bits smaller than an inch!
So I went right over to Block 18, Lina's Gift by Pat Sloan.
This one was easy-peasy.  And I like the navy blue with the aqua and red.  Kind of sets this block out a little.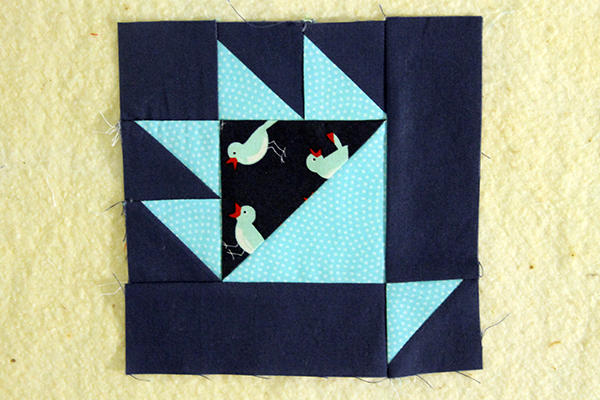 I put off doing the embroidery on Block 11, Crocheted Thoughts until another week.  And since I'm skipping around, anyhow, I'm considering starting on blocks that are just coming out.  Block 38 is being introduced today.
I am so far behind!
This is what I've done so far….
More to come!