Splendid Sampler — Week 36

Blocks 95, 96 and 3 Bonus Blocks
I was able to pull most of my fabric for block 95, Sunshine by Kim Niedzwiecki, out of my scrap basket.  I never thought I'd like working with all these little bits, but I've grown to enjoy sewing them together.  This one was easy.  My lines were a little off on one seam but not worth ripping apart!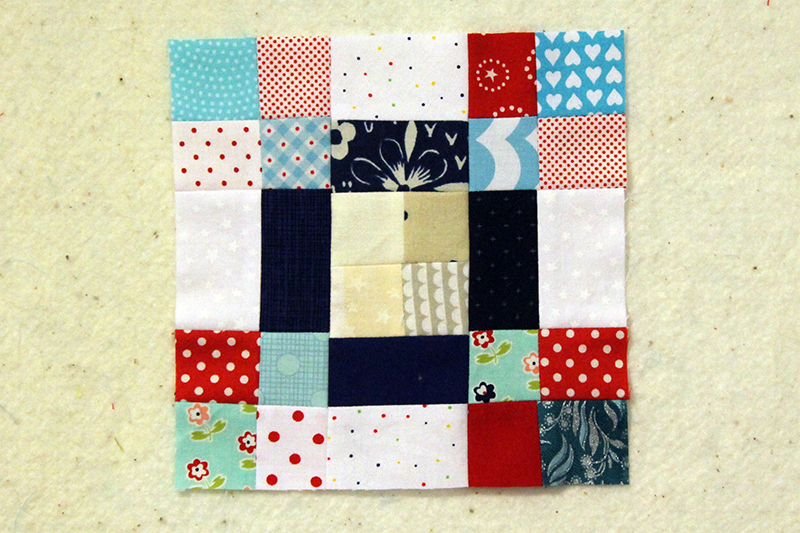 Block 36, In the Sunshine by Cheryl Arkison is a basic 9-patch block with a flag applique.  The instructions call for the applique to be turned under and centered on the block.  I used heat 'n bond lite, of course, and if I had centered it, the flag would have covered up two of the squares completely.  I set it so bits of the patches showed through.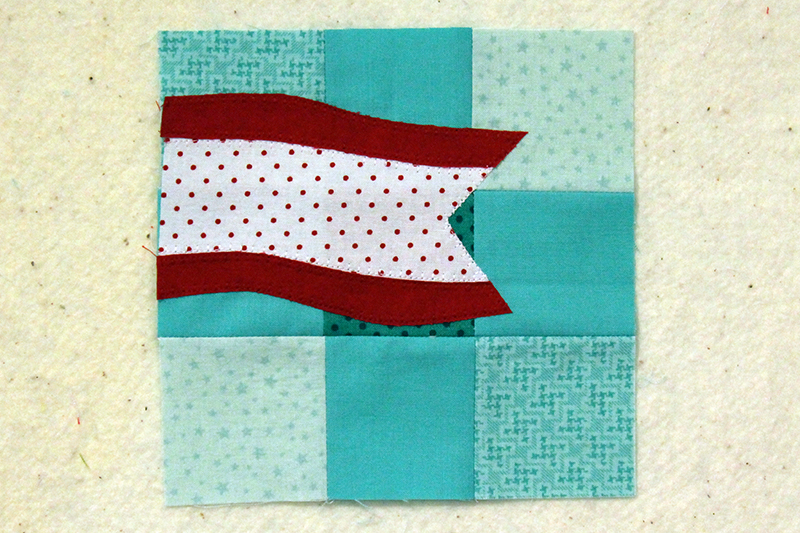 I bought some charm packs and fat quarters way back in December when Craftsy was having a sale.  They have been sneaking in on the blocks here and there.  On this 9-patch the solids are from the Kona cotton solids from Robert Kaufman Fabrics fat quarter pack and the center piece with the dots is from Fabulous Foxes charm pack also from Robert Kaufman Fabrics.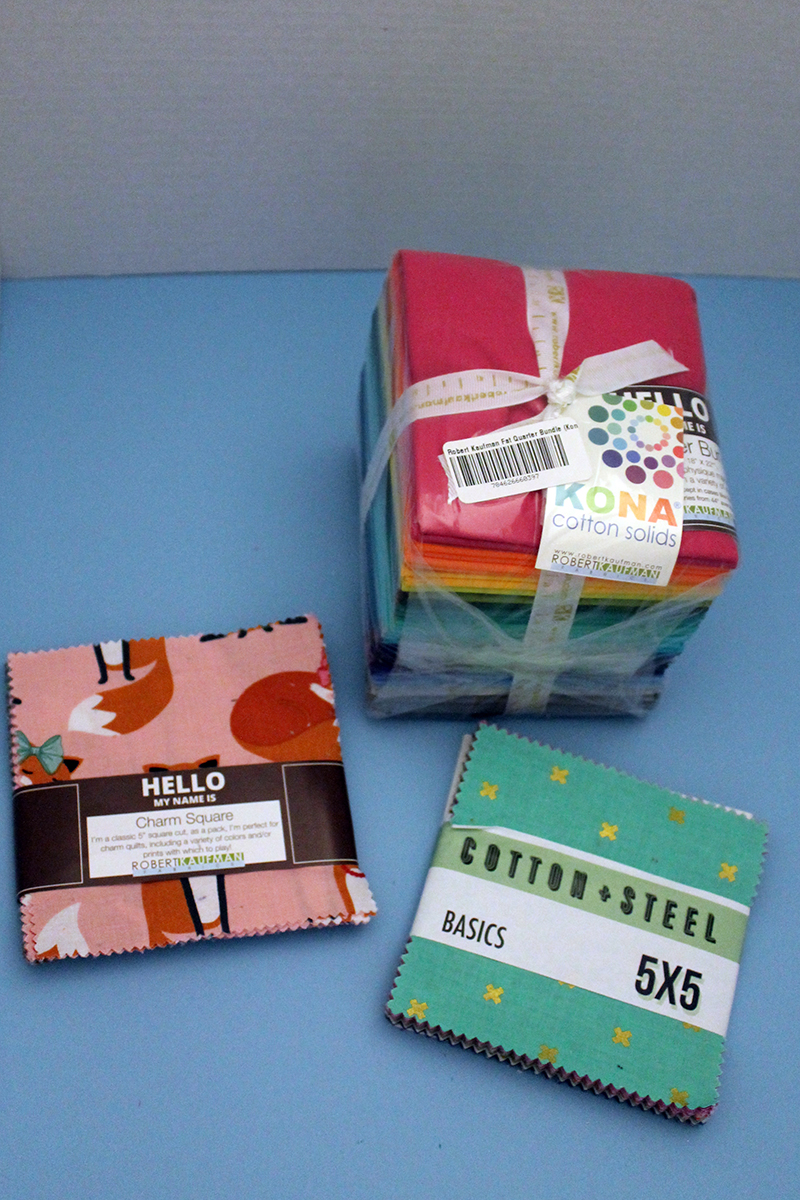 I made the two center coaster sets from the charm packs.  The other two are from fabrics I had in my stash.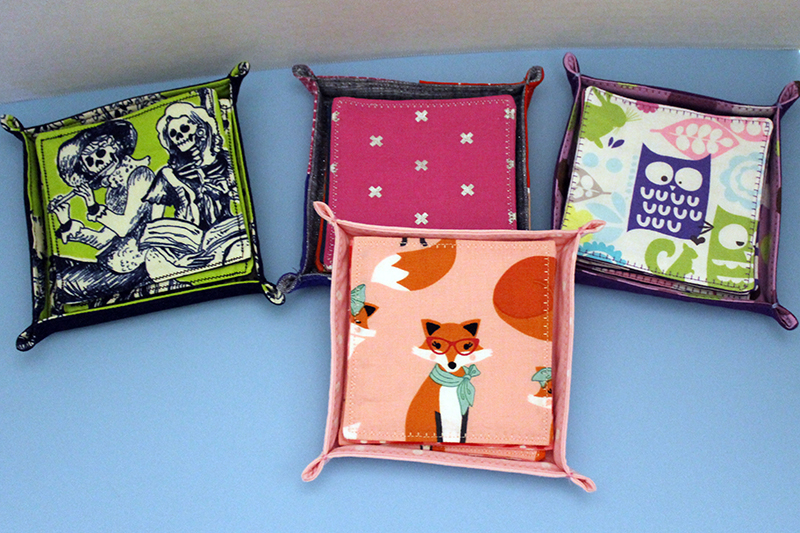 The first bonus block I made for this week was Inside Out by Pat Sloan.  This is a "log cabin" patchwork with more tiny bits. I've always liked the log cabin pattern and this one was no exception.  Her directions were easy to follow and the seams almost exactly perfectly line up! Yippee!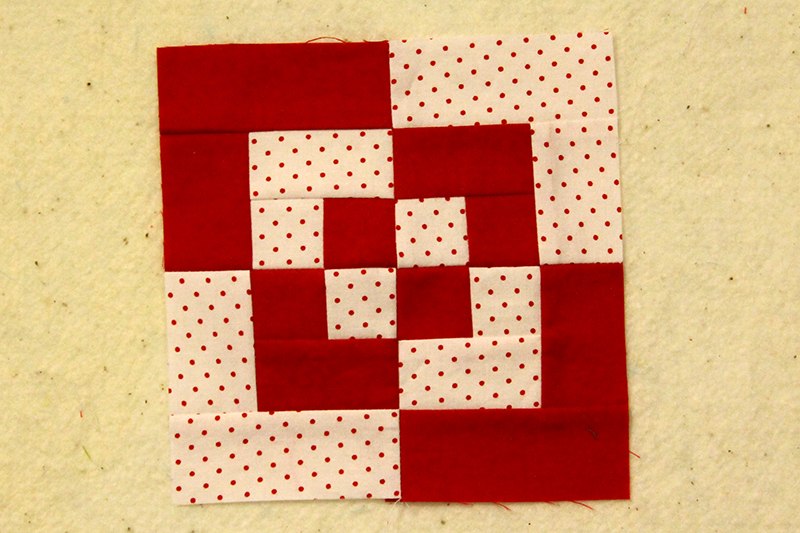 Next up was Bee Brave which came out the first week that the Splendid Sampler was introduced almost a year ago.  This little bee is supposed to be 2 1/2″.  I made it bigger so it would work with the Splendid Sampler.  The embroidery stitches are chain stitch, back stitch, french knots and a new one for me, herringbone stitch.  He's kinda cute.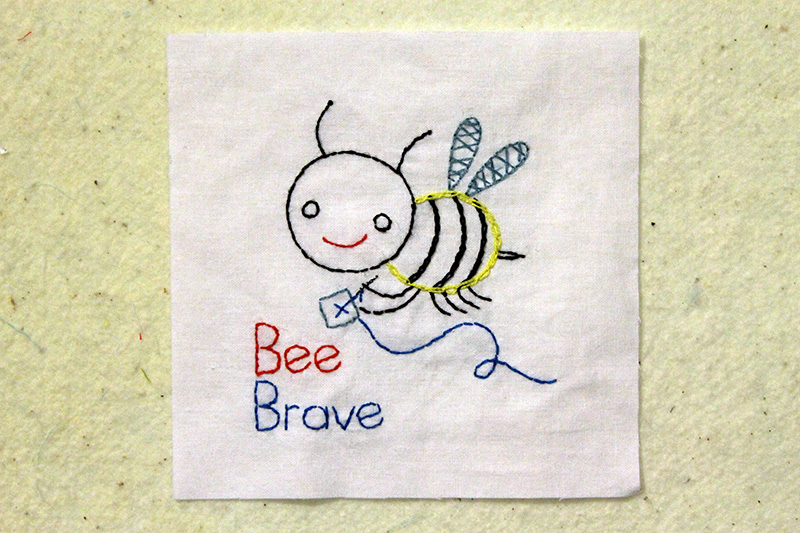 While I made Bee Brave larger, I had to make the next bonus block, Fall Acorn smaller.  If you follow the link you'll see that the acorn is supposed to have buttons on it's cap.  I skipped that.  I also left the word FALL off.  Designer Pat Sloan had made one block without the letters and I thought it looked better.  I used one of the pieces from the Cotton + Steel charm pack for the acorn.  The other two fabrics are from Moda and out of my scrap basket.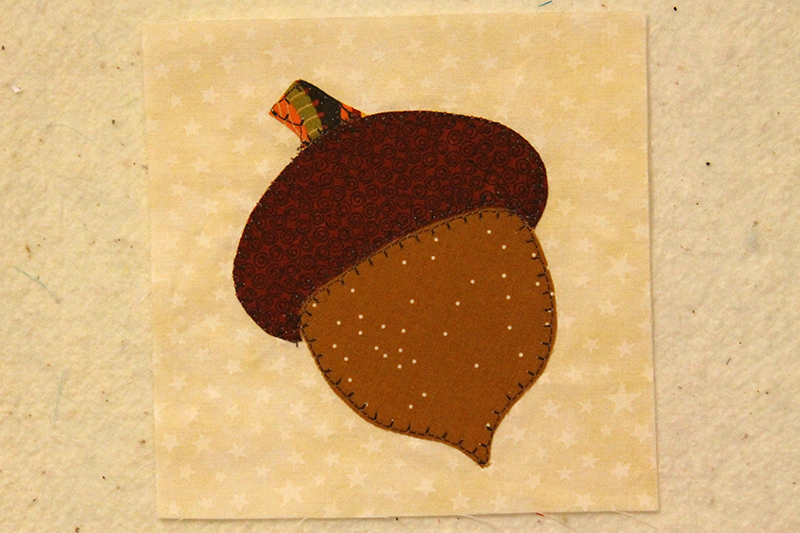 So here's the first 96 blocks!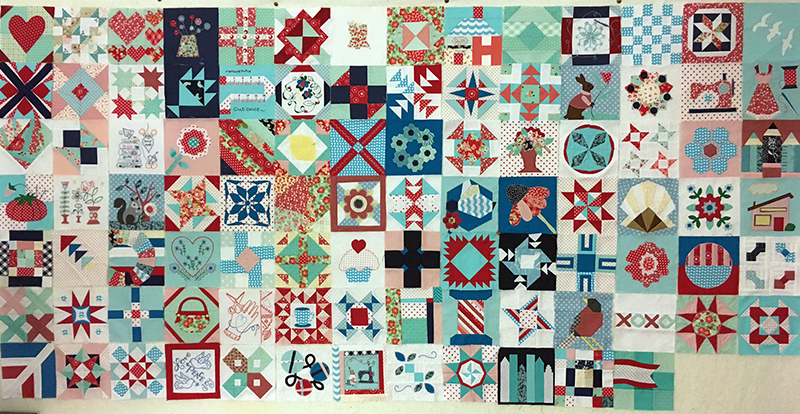 And 16 bonus blocks!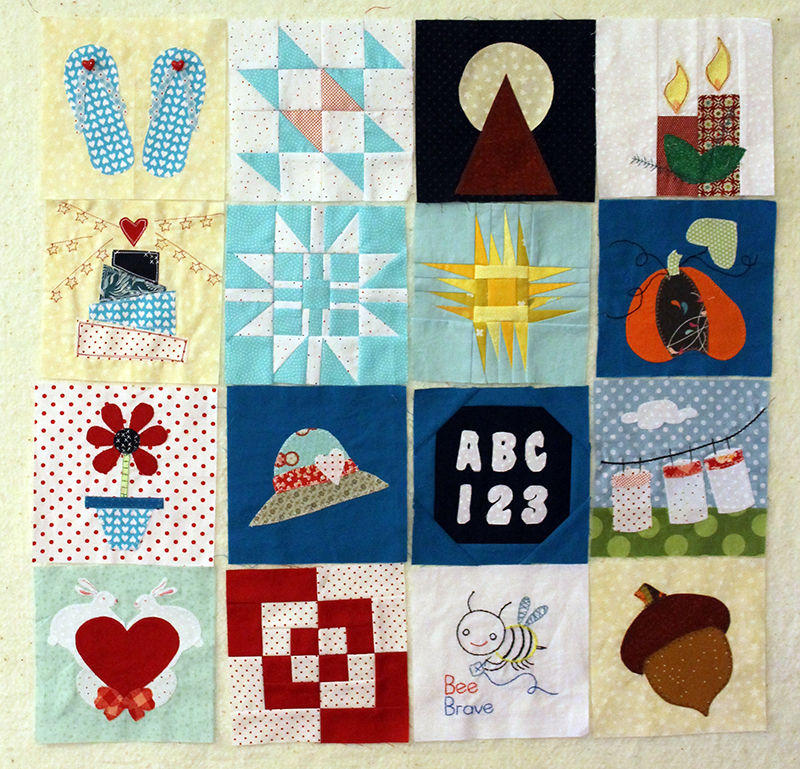 Which means ONLY FOUR BLOCKS and FOUR BONUS BLOCKS left!  Two more weeks!
Whoo-hooooooo!