Splendid Sampler — Week 33

Bonus Block Just for You, Blocks 89 and 90
Finally, the Splendid Sampler is back on track!
While I was waiting for the next block to be released, I did the bonus block, Just for You by Pat Sloan.  This piece was brought out on March 19, 2016.  I picked this one because of the sweet little flower in a pot. (And it was easy!) Pat Sloan suggested using a blanket stitch with 3 width and 3 length around each piece.  I hadn't used that stitch size before and I kinda like it.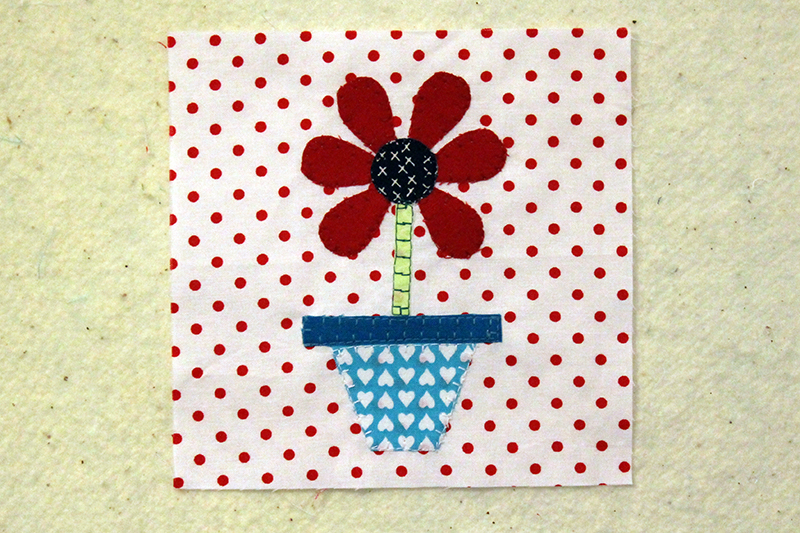 Block 89, From Colorado to the Midwest by Ebony Love was introduced on January 5th.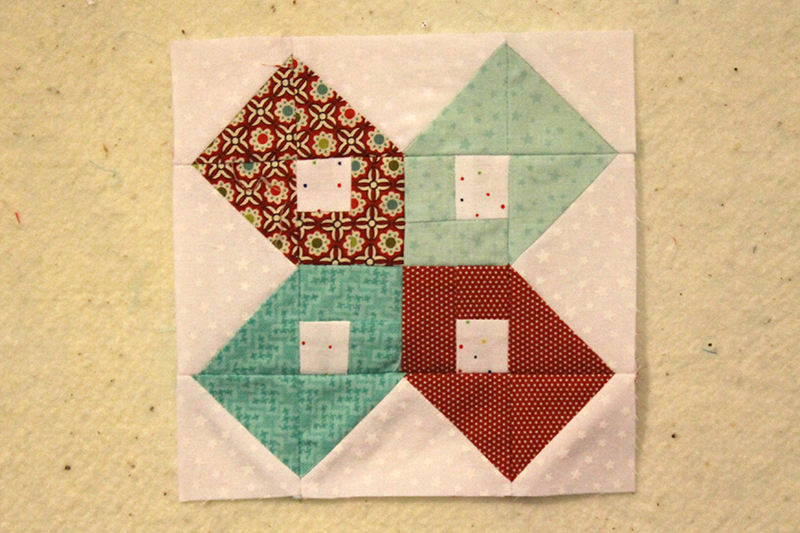 Lots of tiny bits that required precise piecing. I think it turned out really well although I made lots of mistakes.  Sometimes the ripper is my best friend.
Next up was block 90, Juggling.  And I had trouble again.  Which led me to wonder what's the deal?  Am I starting to sew too early before I've had my second cup of coffee?  Should I cut back on the wine from the night before?  Full Moon?  Or am I just getting stupid.  (stupider?)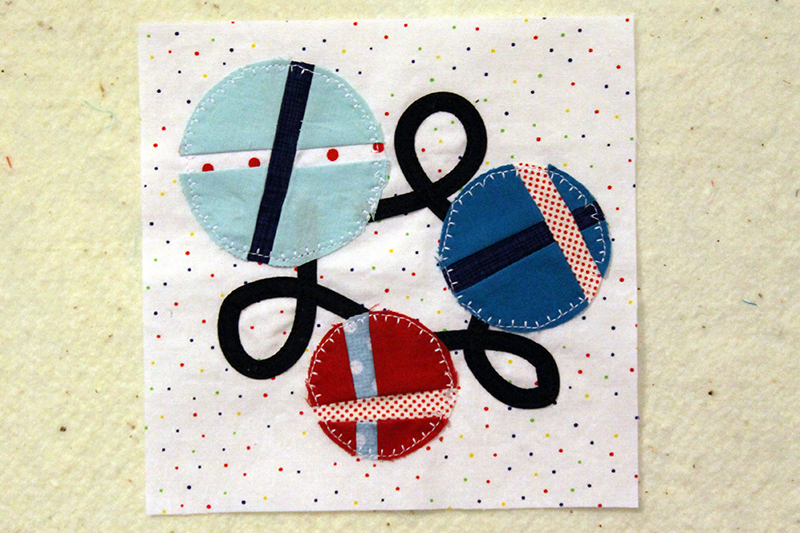 I made so many dumb mistakes on this one even my sewing machine turned against me and started skipping stitches on the blanket stitch I used for the applique.
The designer, Lorena Uriarte, has some hints on her blog on how to create this block.  I read everything, twice maybe three times, and decided I would change it up a bit.
First those strings are supposed to be created by cutting a piece of fabric 8″ long on the bias.  Then using a 1/8″ bias bar. Which I don't have.  But I did have 1/4″ double fold bias tape in my drawer.  The instructions also say to glue the strings down and then hand stitch.  If you've been following along on my Splendid Sampler adventure for awhile you know I don't like to hand stitch.  I glued them down then machine stitched.  Worked just fine!
Next change was the balls.  They were supposed to be hand appliqued–turning 1/4″ hem under around the outside of each ball and hand stitched.  I used heat 'n bond lite.  No turning under for me!
Then I did a blanket stitch around the edges and that's when the machine started skipping stitches.  I changed needles thinking that was the problem but it continued.  I didn't have this issue when I made the bonus block so am wondering what's going on!  I just cleaned the machine but before I do another block, I'll clean it again.
Ninety blocks and nine bonus blocks DONE!  Woo-hoo!