Splendid Sampler — Week 32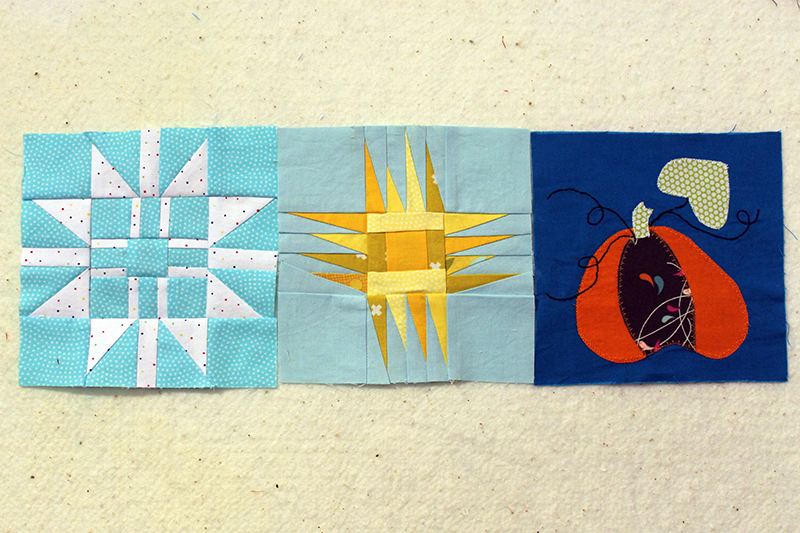 Bonus Blocks Gift Wrapped Package, Good Morning, and Wonderful Pumpkin
Last time I posted (way back in 2016) I mentioned that the Splendid Sampler was put on hold by the creators, Jane Davidson and Pat Sloan.  I took a week off, went to North Dakota to see the family, and am back with three bonus blocks.  Block 89 will be released today and I should have that one, block 90, and a bonus block ready for next week.
Gift Wrapped Star by Jane Davidson came out on Christmas Day.  This is a paper-pieced block and I like how it turned out. Very pretty.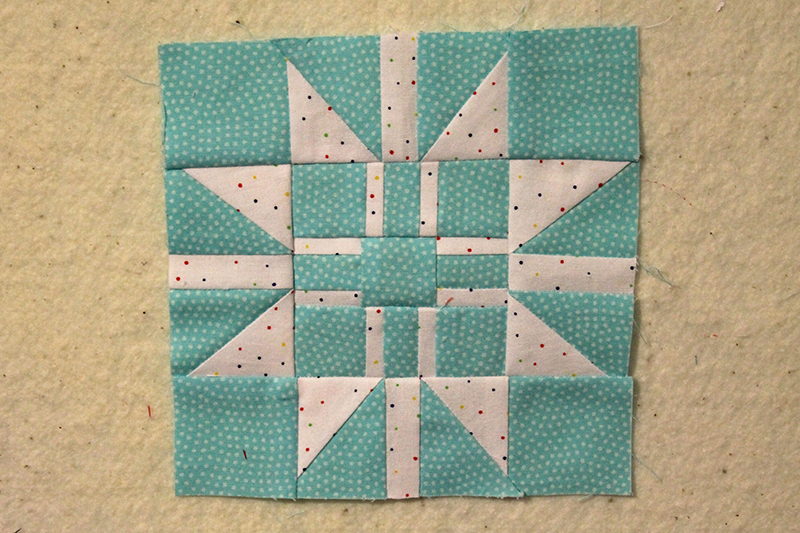 The second, Good Morning World was by Scott Hansen and came out on New Years Day with the choice of patchwork or paper-piecing.  I went with the latter and there aren't actually instructions for the four parts that can be paper-pieced.  Once again, you just have to know how to do it.  I like it.  It's almost like a wonky star.
Then, since I'm trying to do three blocks a week, I did an older bonus block that was released in October. Wonderful Pumpkin by Pat Sloan.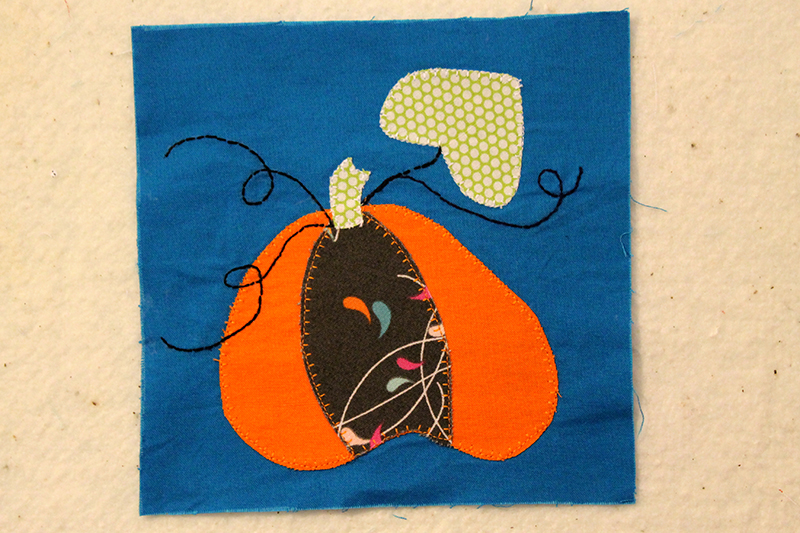 You might notice that I stepped away from my red and blue color scheme for these last two blocks.  I didn't think a red pumpkin or blue sun would be appropriate!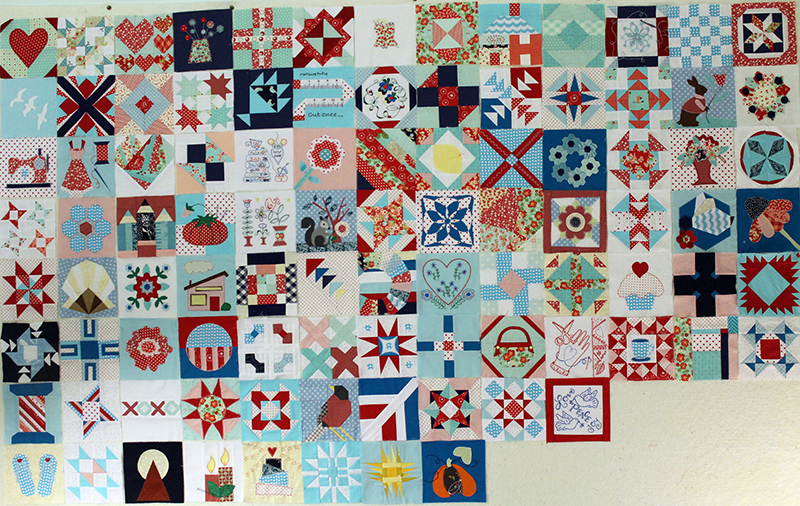 I've done 8 bonus blocks now–in the above photo they are all in the bottom row.  There are several blocks and projects available but I'm not sure which ones are really the "official" bonus blocks because some of them are not 6″ finished size. Weird.  I plan to do all of them because I want the quilt to be queen-size for my guest bedroom.  I think that there will be 20 bonus blocks when the quilt is completed and I can make it 10 x 12.  Because the blocks are so "busy" I'll be adding a neutral border between them, possibly navy blue.  Or cream.  Or white.  Definitely not red! I've got until mid-February before all the blocks are released so I have plenty of time to make up my mind.
Looking forward to getting this finished!