Splendid Sampler — Week 30
Blocks 86, 87 and Bonus Block "Top of the Hill"
This was a week of "stars".
Block 86 was Unity Star designed by Vanessa Christenson. Lots of little pieces all patchworked together. I thought I was very very careful but one of the sides doesn't line up.  I still can't understand how that happens. But it continues!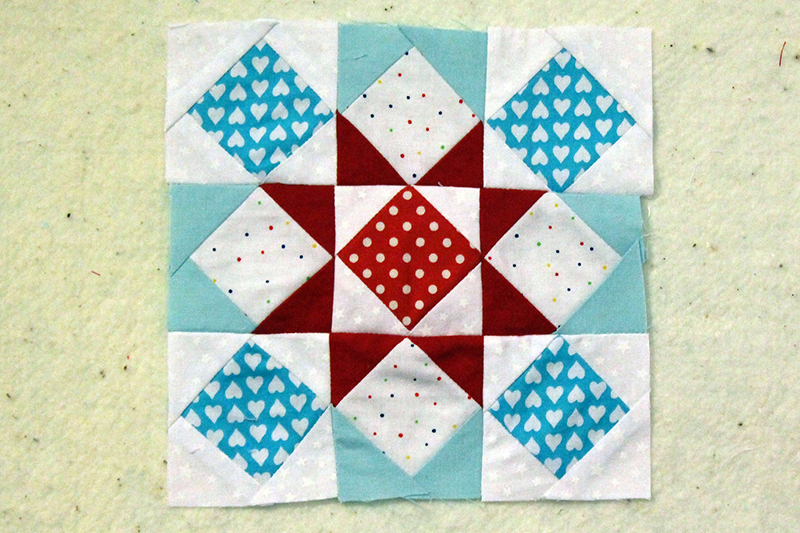 The next star was Block 87, Shining Star by Jackie Kunkel.  This one is paper-pieced and has really good instructions.  I think it turned out very nice. There was a new step, I had to "pivot" to line up the sections.  Like I said, the tutorial was very thorough and this star is perfect!
For the bonus block I did "Top of the Hill" by Pat Sloan.  This one came out way back on August 3 to celebrate the first 50 blocks.  All downhill from there–right?
I did a little research and found this block is also called moon over the mountain so I made mine a night time scene.  See the stars on the moon?  And those little plus signs on the background fabric could be stars, too! Just continuing this week's star theme!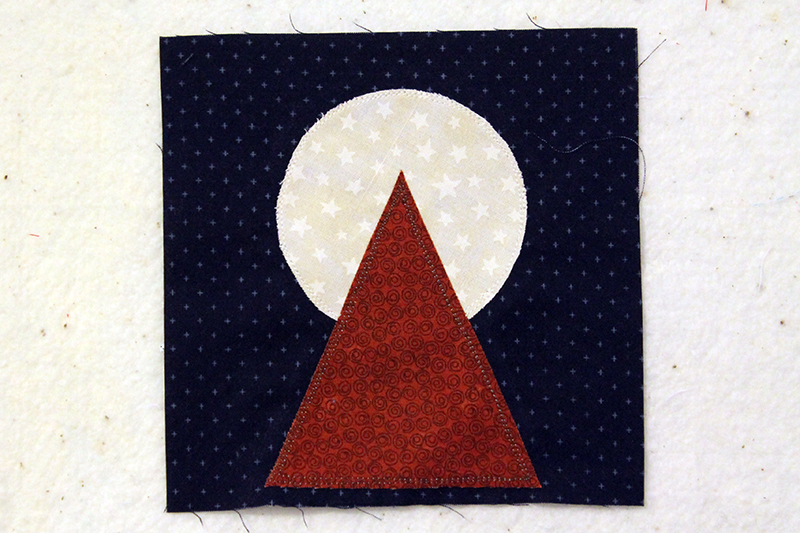 Since this was just an applique block and came together in no time, I had a couple of free minutes to move some quilt blocks around a bit.  I had the first 50 on a different display wall.  Now they are all together.  1 through 87 plus 3 bonus blocks! Taking the photo is still a bit wonky.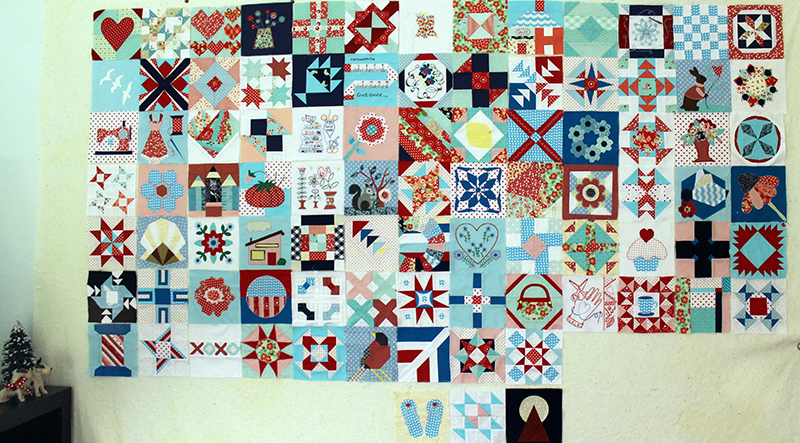 I probably need a wide-angle lens.
Santa, did you hear that?
(Oh, Santa says I already bought myself a new banjo case and stand for Christmas.  No wide angle for me this year!)