Splendid Sampler — Week 3
Splendid Sampler — Week 3
Even with Pipety Piper here, I was able to get another 3 blocks done this week.  In the wee hours of the morning–fortunately that child likes to sleep in!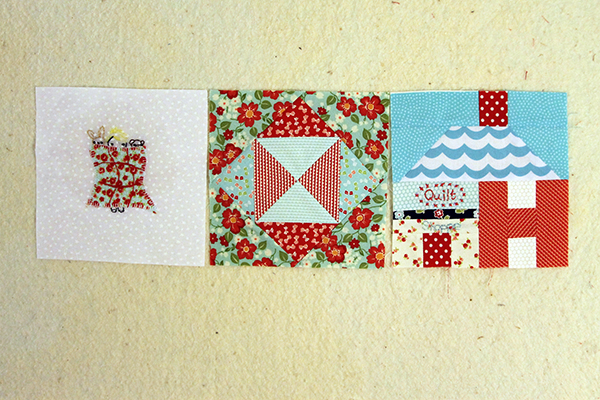 I did come to the realization that I couldn't just use charm packs and fabric in my stash.  The charms are 5″ and mini-charms are only 2 1/4″. Some of the pieces are bigger than 5″ and I needed something this week.  So I picked up this piece of fabric at Tomorrow's Treasures, the local quilt shop.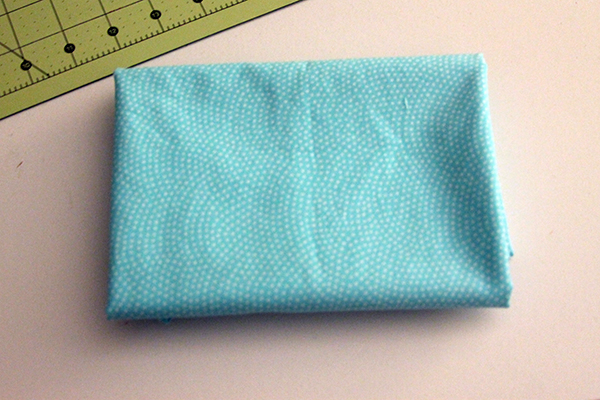 It's Timeless Treasures Pop Basic Circle Dots in turquoise.  I used that pattern in a different color for these pillows.  I love Timeless Treasures fabrics almost as much as Moda. So soft.
I also ordered some yardage from Fabric.com that was on sale.  So much less expensive that the little quilt shop in Crystal River and I don't even have to leave the house!  I'll be using the new fabric in next week's blocks.
The first block for this week is Snug as a Bug designed by Amy Sinibaldi.  I've been following her blog, NanaCompany, for a few years.  I love her embroidery, fabric choices, and photography.  I saw the fabric on her website that I used for Adley's quilt.  It wasn't available yet and as soon as I found it at one of the online shops, I ordered it.  And it sold out FAST!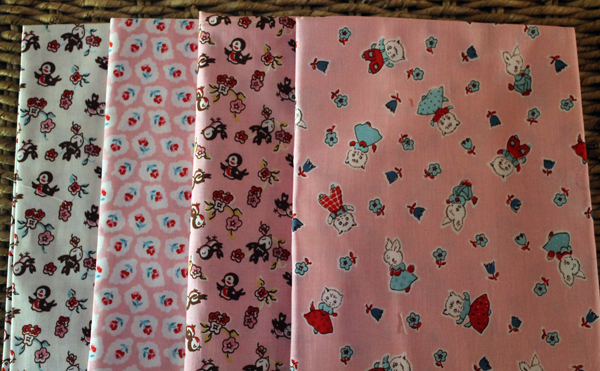 She's designing a line of fabric for Art Gallery Fabrics now.
Here's my version of Snug as a Bug.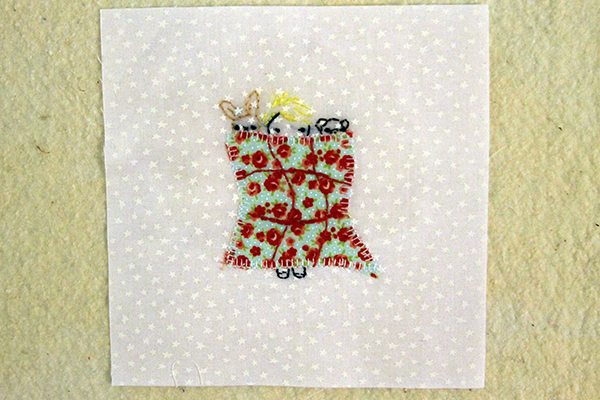 I'm still not all that great at embroidery.  I think I'll be getting lots of practice with this quilt and I'm hoping to be an expert by the time I'm done!
After I took all the pictures and trimmed this block down to 6 1/2″ I realized that there was another bit of embroidery around the outside of the piece.  Not happening.  I'm calling it done!
Since Piper is here, I convinced her to be my model and we did a live re-creation of the block.
The next block is Friends Around the Square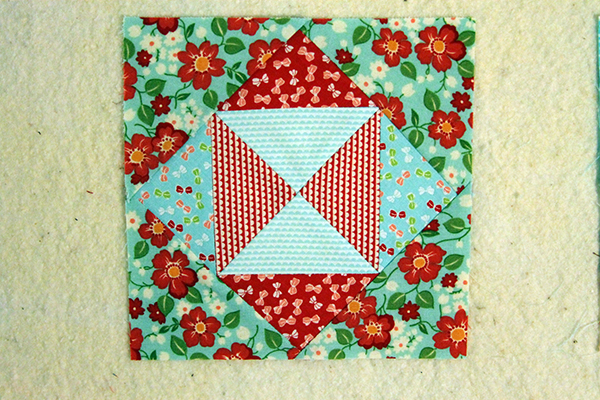 Pretty easy.  Just piecing together.
Then more embroidery!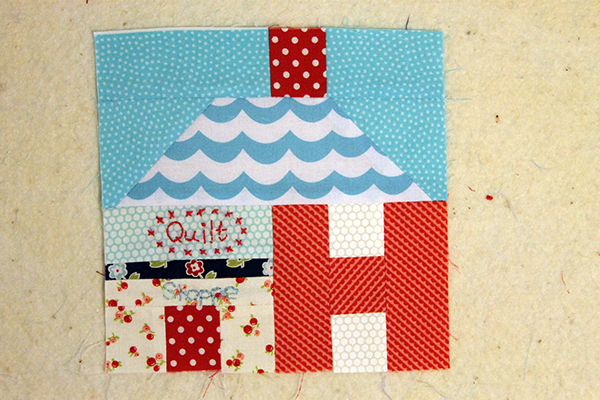 This is the Local Quilt Shop.  (I used that new fabric for the sky)
I liked making this block.  I like everything about it except my embroidery.  Scheesh.
The fabric (from Bernatex) I used for the roof was a scrap left from a mermaid that I just gave granddaughter Kendall.  I'm still working on the pattern for those dolls.  Hopefully I get it finished and posted sometime this summer!  I've only been making these dolls since last June.  But everyone I make, I change up a little.  I'm hoping the next one I make will be perfect!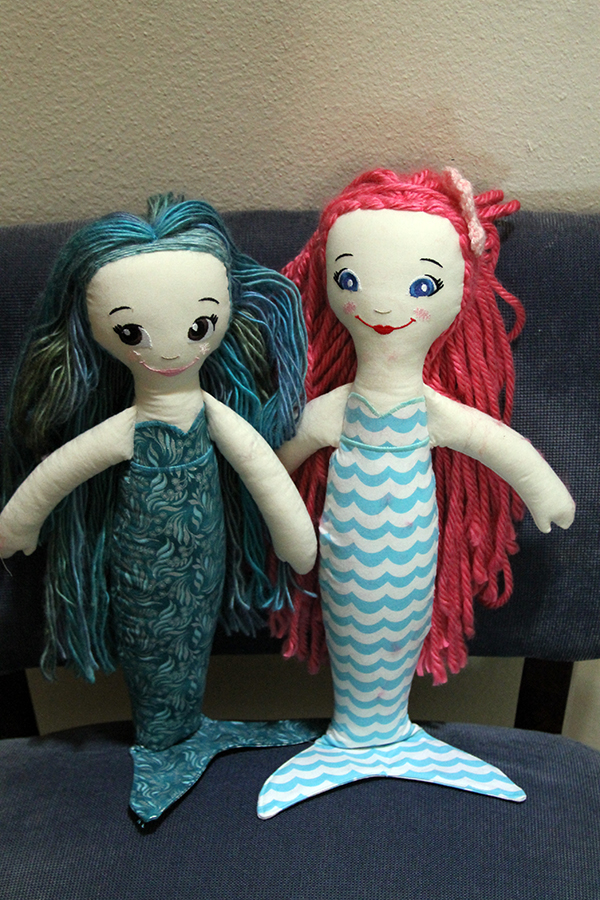 That's it for this week!