Splendid Sampler — Week 27

Blocks 78, 79, and 80
Since Thanksgiving is Thursday I'm putting up my Splendid Sampler blocks today.  (Besides I don't have any other projects started for this week and certainly none finished!)
Jersey is the first block for this week.  Block 78 by Carrie Nelson was patchwork.  It was easy and there is a very good description in the tutorial for making flying geese.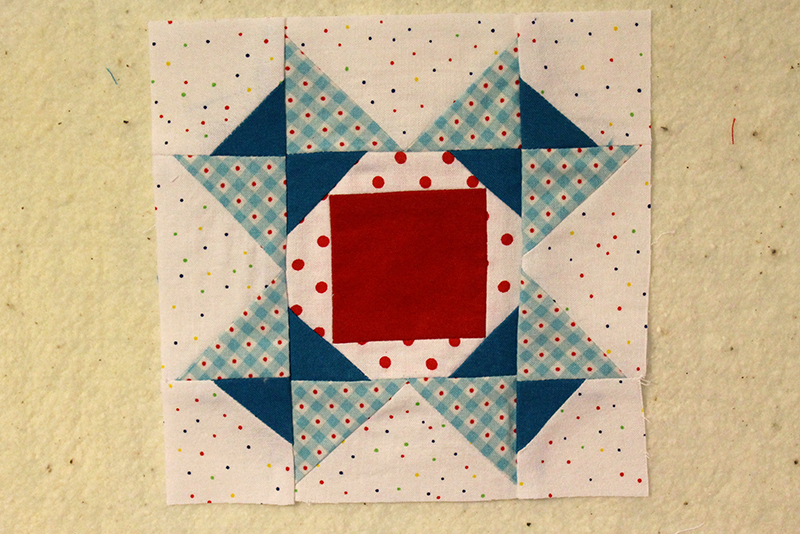 Block 79 by Melanie Barrett, Spool of Inspirational Threads, turned out very pretty.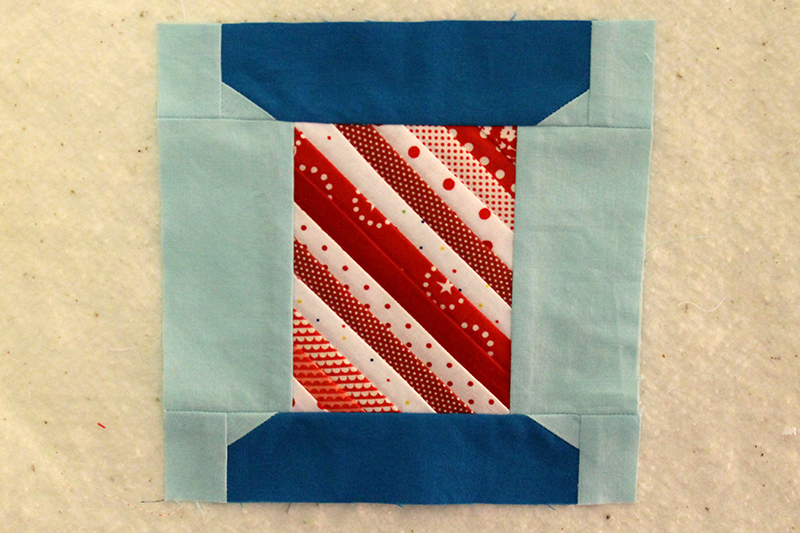 Now that I'm a "paper-piecing expert" (yeah, right), I'm glad this wasn't my first paper piecing project.  The pattern did not print out to 6 1/2″ size which I didn't realize until after I had made the "thread" section.  I did not paper-piece the sides.  I just stitched the blue sections on and then trimmed them down to 6 1/2″ width.  I made one of the spool ends and put it up against the center part.  I had already trimmed it down and it was almost 1/4″ smaller!  Not a disaster at that point.  I just ripped the ends of the spool off and replaced then trimmed it to a 6 1/2″ width.
One of the first things that all of these tutorials say is to make sure the pattern prints out to the correct size.  This is the only one that I know of that didn't.  I haven't been checking on that so will for future paper-piecing projects.
Something else I've been doing with paper-piecing is drawing a line down the center of the pattern.  Much easier to match it up.
When I sew the sections together, I baste them first.  Check the seams then stitch.  A lot easier to rip out that basting then those tiny stitches used in paper-piecing.
I think there might be a mix-up on the pattern pieces, too.  Not going into detail but if you are actually sewing along with me, make sure the spool end pieces fit.  The pattern pieces are switched in the instructions.
Another comment on paper-piecing.  I do like it and will eventually make an entire quilt with paper-piecing.  Love the accuracy and the detail.  But I continue to not leave enough for the seam allowance.  That's my biggest issue right now.
Onto Block 80 by Elizabeth Dackson of the blog, "Don't Call me Betsy". I loved the color combos of the first two blocks I made this week; I just continued with it for Heartstring Star which is another paper-pieced block.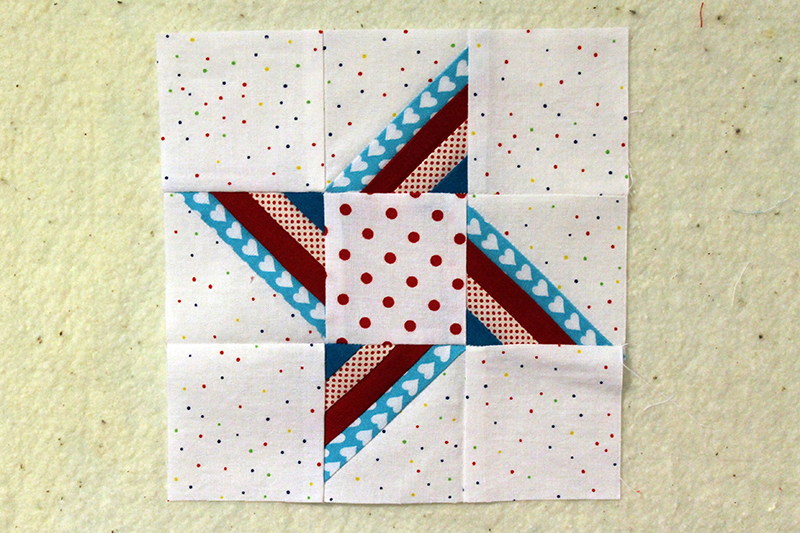 The tutorial includes a detailed description of the steps for paper-piecing this block.  That would have been very helpful when I first started this quilt!
Done with blocks one through eighty.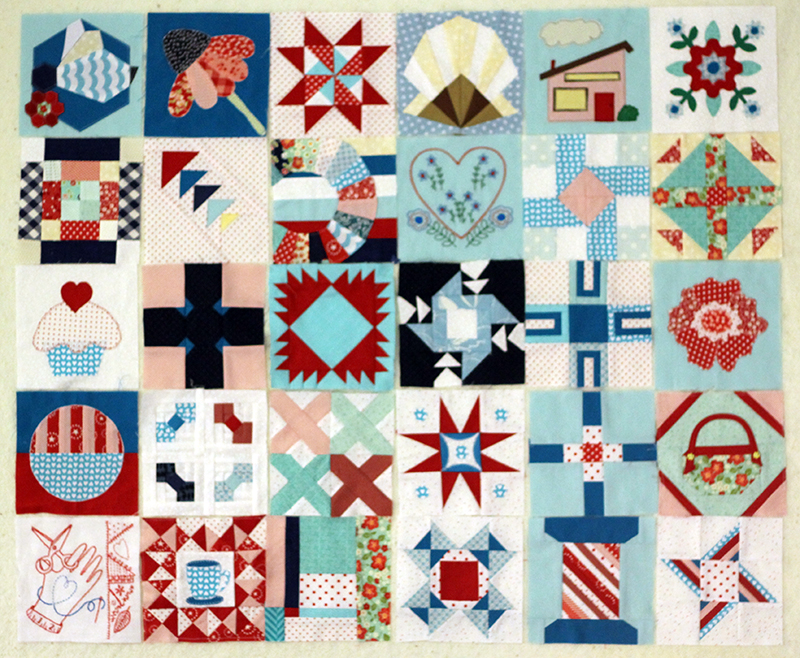 I should actually be caught up next week and be current on all the blocks that are already released.  Woo-Hoo!
Another occasion to celebrate!