Splendid Sampler — Week 26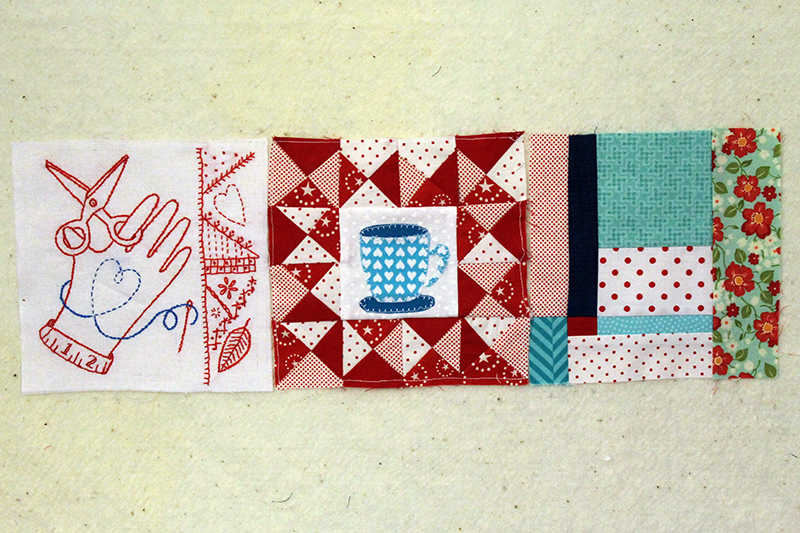 Blocks 75, 76, and 77
I'm over three quarters of the way through!  Yeah!  Think I should have a little celebration!
So I went to our local establishment this evening and raised a few with friends.  (They might not have known what I was celebrating since we do this every Wednesday evening.  Yes.  When you are retired you can have a party any night you choose!)
I liked these three blocks.  Especially 75 and 76. Pretty. Pretty. Pretty.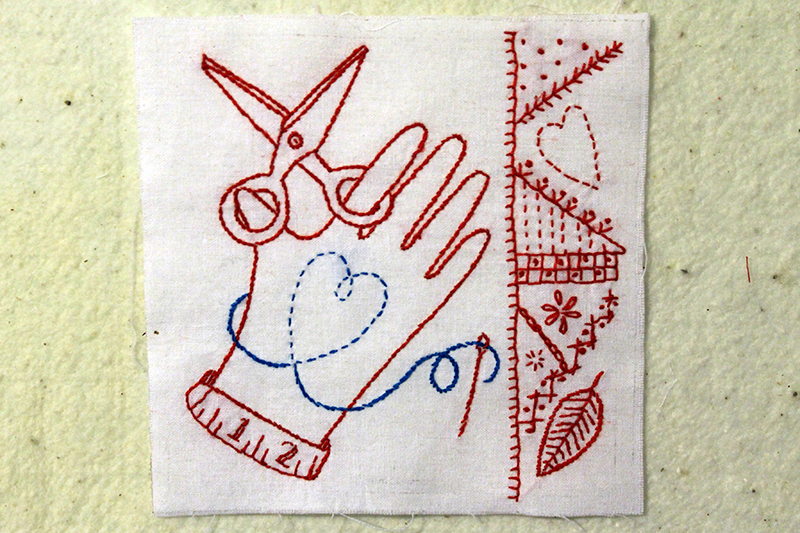 I've always liked "redwork embroidery" so that's what I went with on block 75 by Kathy Schmitz, just added the blue heart to perk it up a little.  The tutorial says that all the solid lines are stem stitch except the nut on the scissors and the veins on the leaf.  I couldn't figure out how to use stem stitch for the numbers on the measuring tape so I used back stitch.  I also used blanket stitch, chain stitch, running stitch, and french knots.  I think it turned out very nice and am thrilled that my embroidery has improved so much.  Whenever I see an embroidery block pop up on the Sampler I immediately start working on it since hand work takes me a very long time.
I love block 76, Little Things by Jacquelynne Steves.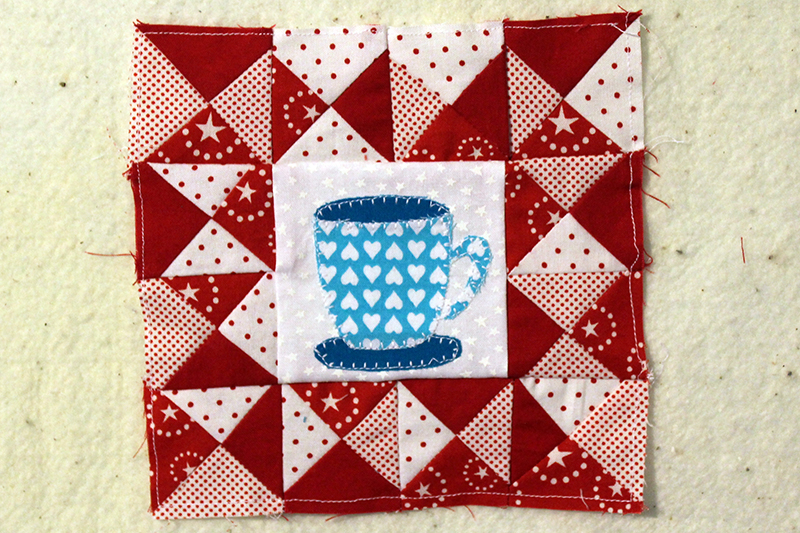 I don't think I've ever made hourglasses before.  A few are wonky but still look nice. Guess maybe I just have given up on perfection and appreciate wonkiness!  I love how all the colors and prints work together.  I top-stitched around the edge just to keep the seams down since there are so many and my stitching is REALLY bad. But it's within the 1/4″ seam allowance so it won't show when I join the blocks together.
The last block for this week, number 77, Prism by Sara Lawson was fun and easy.  In the top photo with all three blocks together I turned it because I didn't like the flowers against the red and white of the Little Things block. This is how it is supposed to look: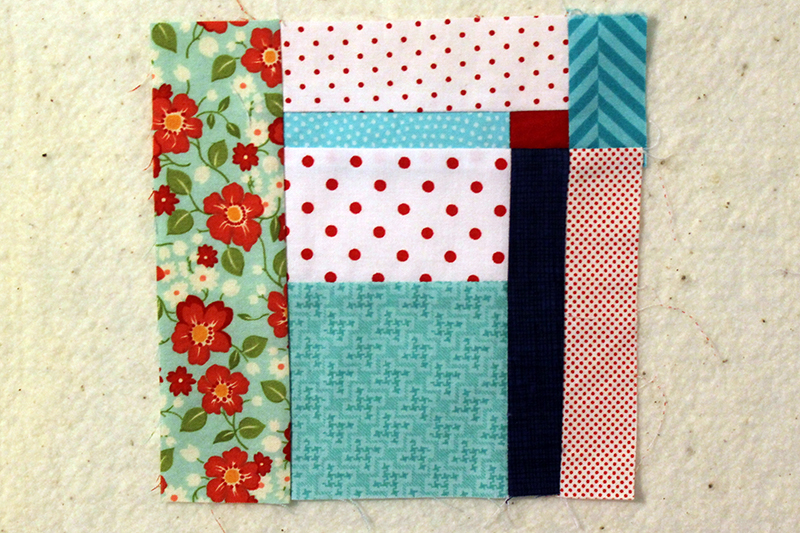 When I put the final quilt together I'll put this with a block that isn't quite as "busy".
That's it for this week.  Here's blocks 50 through 77: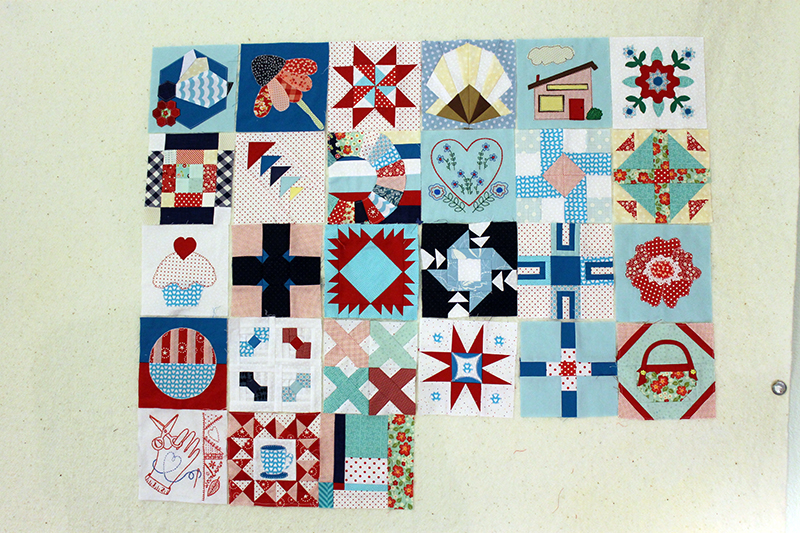 After I looked at the above photo, I noticed all the plus signs.  Five out of the 27.  And another one that kind of looks like a plus sign.  I see plus signs all over the place in magazines and on blogs now.  Must be a trendy thing.
Okay.  Almost caught up.  Next week blocks 78 – 80!  (Only 20 more to go! Probably will do more celebrating between now and then!  Hey, I'm retired!)