Splendid Sampler — Week 25
Blocks 72, 73, and 74
I'm saying right now.
I don't like block 72, Full Circle Star by Victoria Findlay Wolfe. I know I shouldn't complain about a free pattern. But it had just too many intricate steps and after all that, it's not good.  I like the star shape but those little circles?  Why? I used heat 'n bond lite for my appliques, as usual.  But the designer suggests turning the edges under and basting.  Why?  That would have taken me another two hours. I'm voting this one the block most likely to not make it to the finished quilt.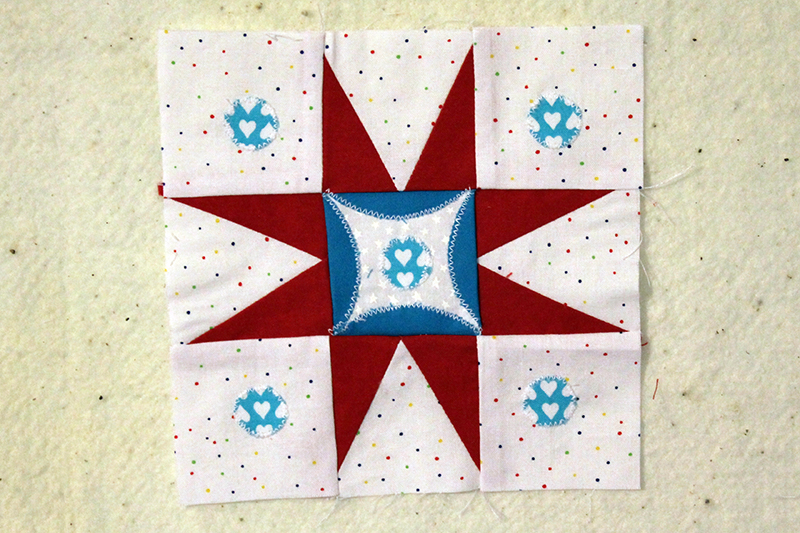 Maybe I was just burnt out on all those tiny pieces in all those blocks that I've already done. Maybe I should have picked a different print for the circles. Maybe I need to find another project to work on for awhile.
BUT I CAN'T BE A QUITTER!
Fortunately, block 73 was easy-peasy.  + Love designed by Jennifer Albaugh. And I like the color combo.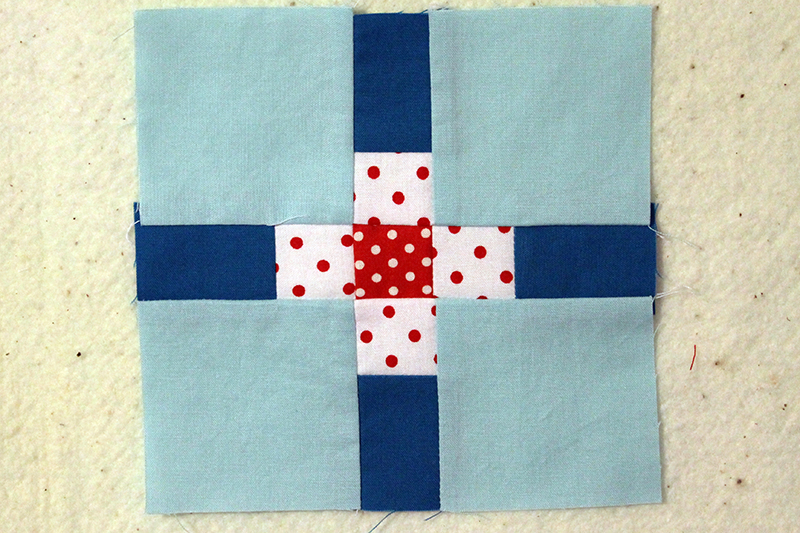 And block 74, Button Basket by Karen Costello Soltys is kinda cute. Mostly just piecing but the handle was put on differntly from anything I've done before.  Then I was supposed to cut the ends off on the diagonal after the handle was attached and not finish it with a little hem.  I couldn't do that.  This isn't a wall hanging.  It's a quilt that will be washed and those ends will inevitably fray.  So I turned them under and the left side turned out longer than the right. Just adds to the charm, right?  I kind  of wish I had done a satin stitch around the basket in red so the basket would stand out against the background but I didn't think of that until I had the buttons on the handle. Not possible then!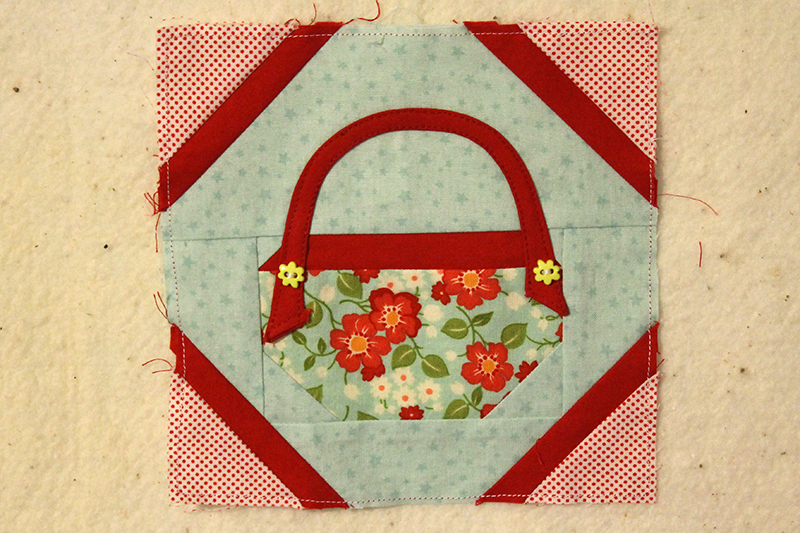 So that's it for this week!