Splendid Sampler — Week 21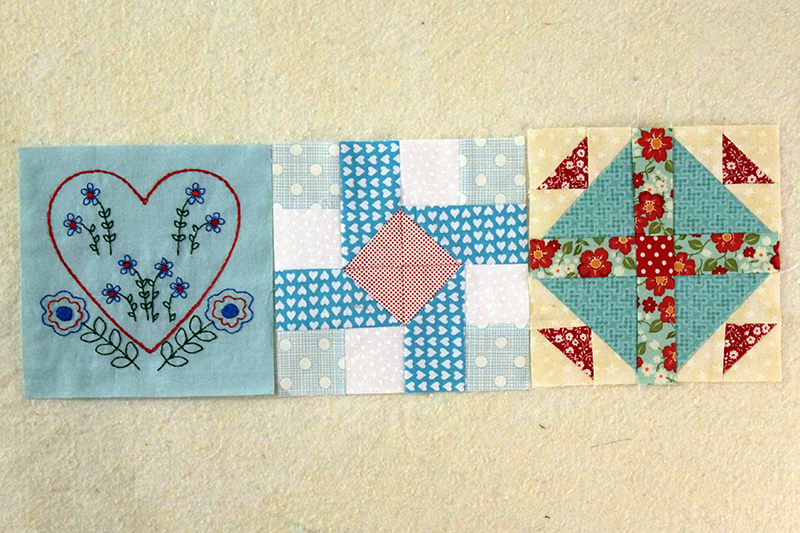 This week's first block is number 60, Hearts and Flowers, by Fiona Ransley. It took me about 2 weeks to finish this one since I only work on the embroidery when I'm watching something really boring on TV.  Like news.  Or golf. My embroidery skills have really improved and I don't approach these blocks with trepidation anymore!  I again used Sulky 8-1/2-Inch by 11-Inch Printable Sticky Fabri-Solvy Stabilizer, 12-Pack to mark the pattern rather than tracing.  Makes it so much easier.  The first time I used this method was for block 44, Stitch in the Garden and I had trouble getting the glue off.  This time I trimmed around the printed design before applying the sticky paper. I still had to rinse the block out several times.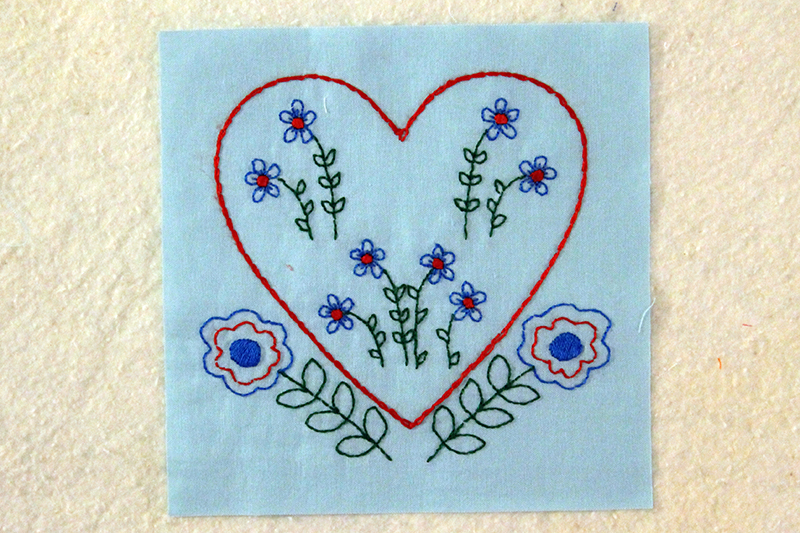 Whenever I get a charm pack, I pull out the pieces that might work for the Splendid Sampler.  I used a charm from "Wing and Leaf" for Block 61, Traveler by Pat Sloan for the corners.  Love these charms!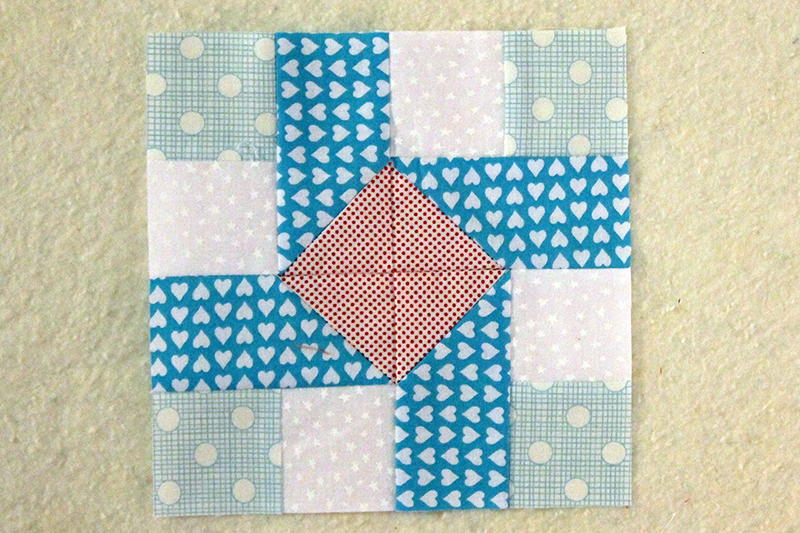 Hen and Chicks by Heidi Kaisand, block 62 and my last block for the week, has four little triangles pieced together to make each corner. Sixteen wee bits just for the corners!  This one needed precision to get all those little points to meet correctly.  It turned out pretty well.  I think this is the block that pushed me to do the crazy quilt borders on the "Just a little leaf" pillow I posted about on Tuesday!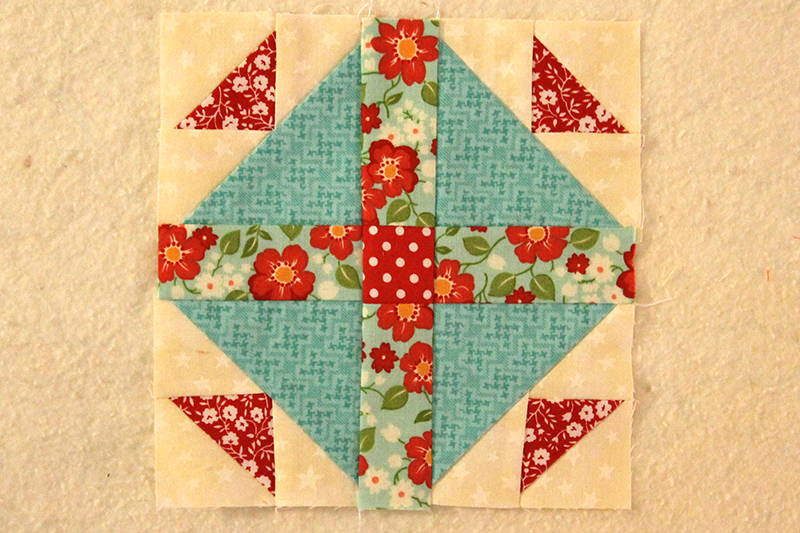 And that's it for this week!
Here's blocks 51 through 62!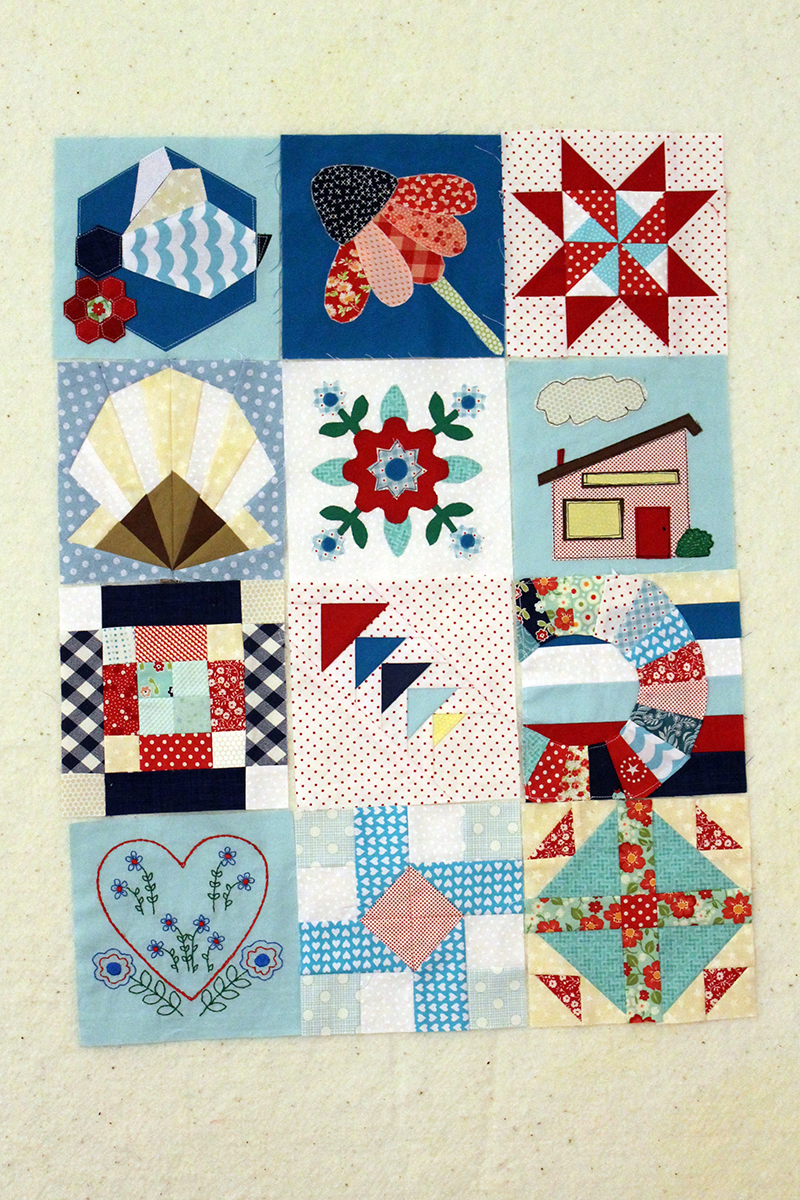 And the team's already picking out fabrics for next week's three blocks.