Splendid Sampler – Week 2
Another 3 blocks of the Splendid Sampler!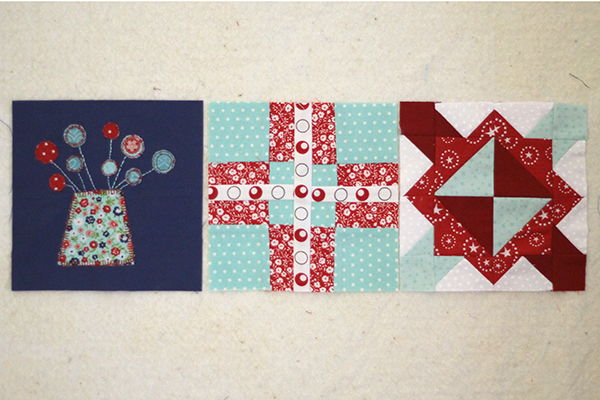 The first of these three is Happy Happy.
I again used a fat quarter from the Moda Bella Solids for the background.  The rest of the fabric is from Moda charm packs.  I liked doing this one.  I tried the hand embroidery before I machine embroidered around the flowers.  And one of them popped off.  So much for my Heat 'n Bond Lite applique method.  But I just stitched them all on and went back to the embroidery.
The second block is Simple Simon.  It turned out a little wonky.  Not crazy about the mix of fabrics, either.
That cross piece is another bit of Moda fabric from their Glamping line that I originally used in this picnic tote and blanket. (I don't think it's available anymore) This was a wedding gift for a special young couple.
The next block, Focal Point, about drove me bonkers.  More tiny bits.
But I like how it turned out.  Think the colors worked well.  The red with white stars was from our little quilt shop in Crystal River.  I originally used it in this Christmas quilt.
By the way, if you wonder where my little pooch model has gone, she's still here.  Just 16 1/2 years old and hard to coax into posing.  Especially since I do a lot of my photos upstairs.  To her, that's synonymous with bath time because I always use the guest bathtub.  So by the time I get her up there and the photo shot set up, she's shaking like a leaf!
But, I digress.
Six blocks done.  Only 94 to go!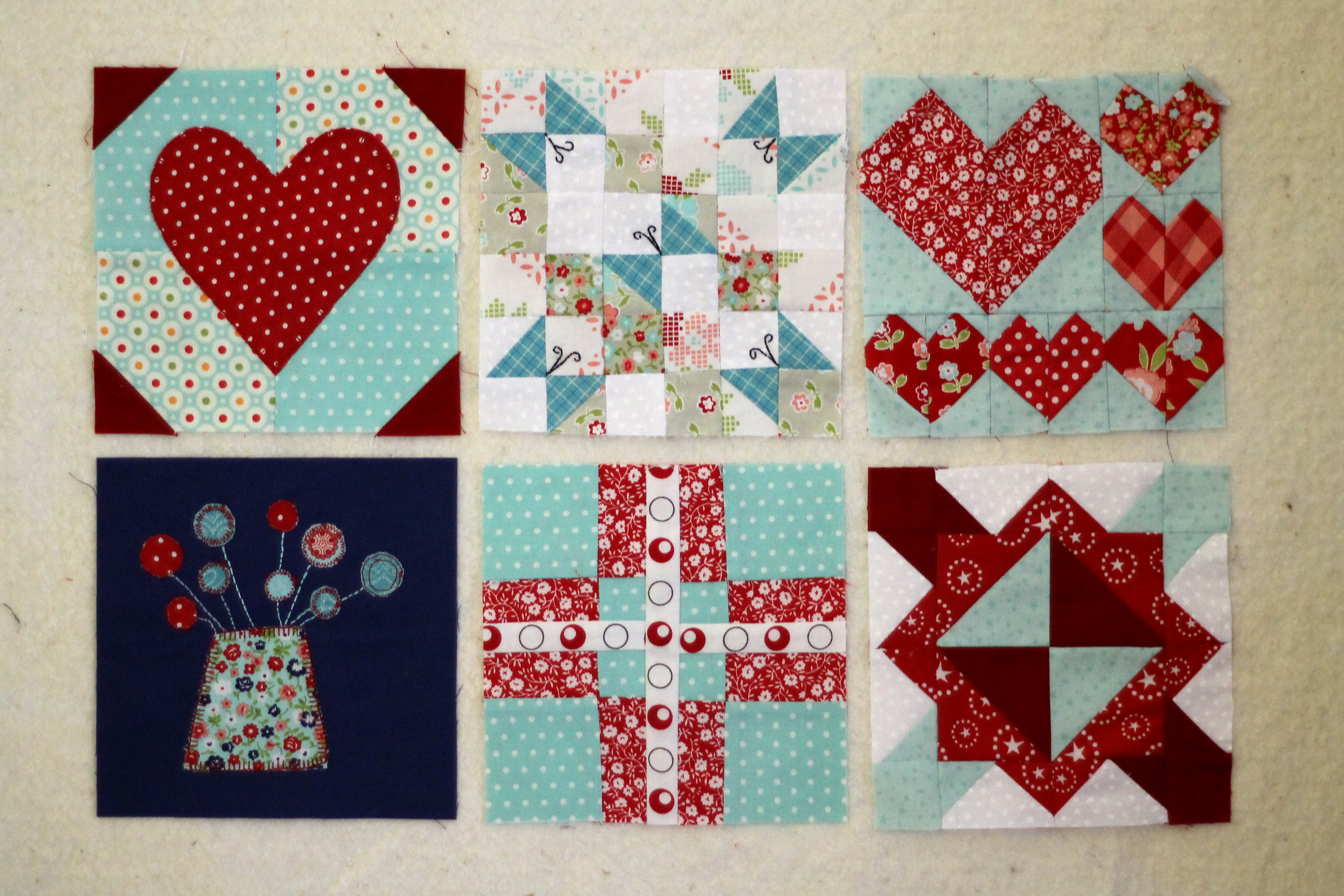 And my granddaughter Piper from North Dakota is here for two weeks.  Still plan to get my three blocks done a week–she likes my "Creative Cave"!