Splendid Sampler — Week 19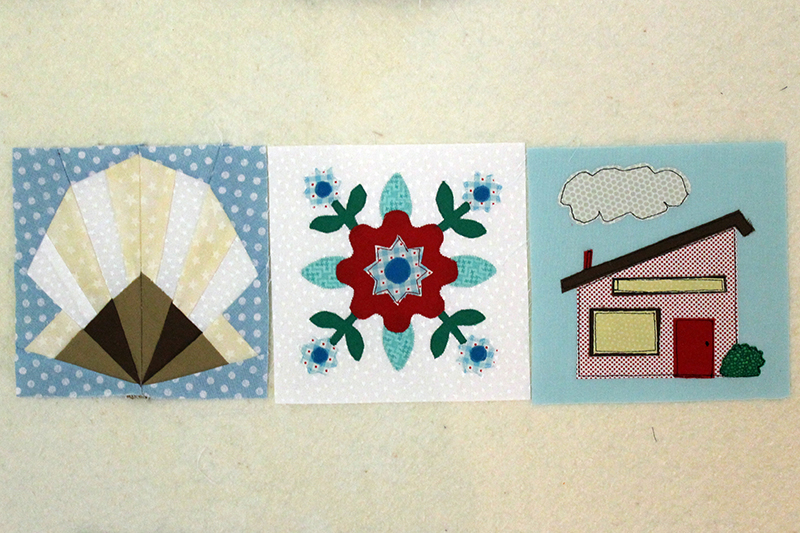 I mentioned in my last post that I took my sewing machine in for maintenance and it was gone for five days.  It didn't have anything really wrong with it and I had been putting off its annual physical and then it quit threading the needle.  I change thread colors way too many times to put up with that!  So, off it went to the repair shop.
I thought NO WAY would I get all three blocks done for this week.
But I did!
The first was paper pieced, number 54, Shell by Jane Davidson.  I'm getting the hang of paper piecing but still make stupid mistakes.  One of the worst is that I don't leave enough for the seam allowance.  Then I have to start all over.  I'm not crazy about the color combo I used on this one–mostly the browns on the bottom. Too dark. It's done.  On to the next one!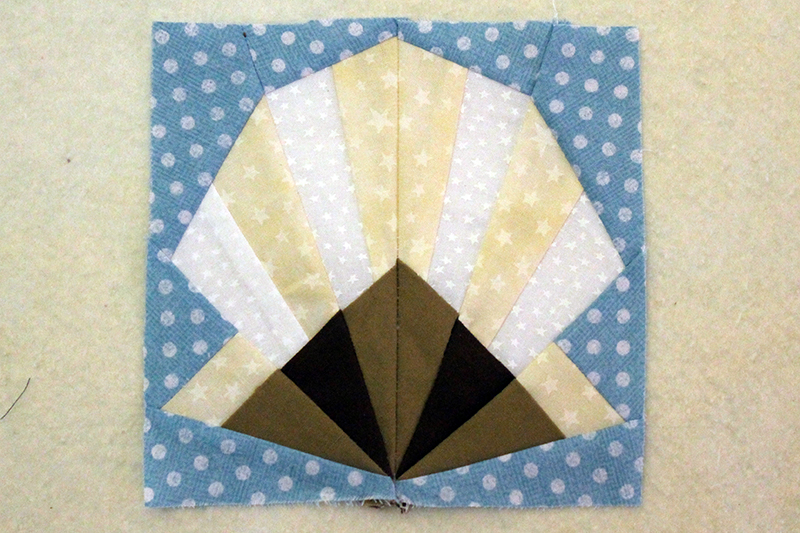 I decided that block 55 should be bright and cheery to make up for Shell.  So for Dedication Rose by Lisa Bongean, I picked happy colors.  I've been admiring a new style of applique called Freehand Machine Embroidery and have been trying it here and there.  I thought I'd try it on this one but it didn't turn out very well. I only did the pointy flowers. I'm not very good at it yet. The rest of the pieces I used a small zig zag stitch around the edges.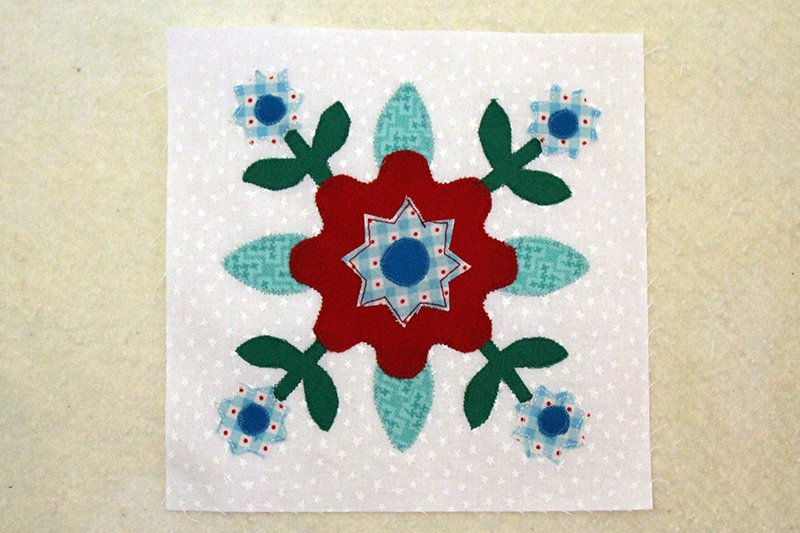 But then for the next piece, 56, At Home Anywhere by Jennifer Keltner, I tried the Freehand Machine Embroidery method again and it turned out much better.  It's still not quite right. I asked about a class at the local quilt shop and they said that get right back with me.  That was about two weeks ago so I'll probably have to go learn online.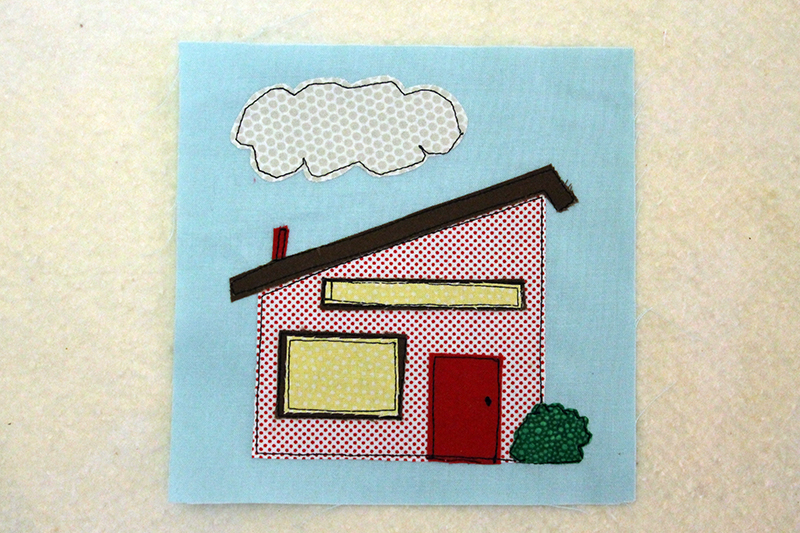 Back to the block, I made the windows yellow because it reminded me taking an evening walk in Autumn and seeing lights on in all the kitchens.  It looked so homey!  I could just imagine a family sitting down to dinner after a long day at work and school. Happy times in my imagination.
Now, while my machine was getting it's yearly exam, I decided to move things around in my office.  I moved my design wall for the Splendid Sampler over to another wall.  Over the door.  I had to use our 10-foot step ladder to get it up there.  (Terry said when he got home, "and how exactly did you manage to get that in here?" Where there's a will there's a way! But he had to take the ladder back out for me!)
Moving the design wall was a big mistake.  Since the quilt was getting bigger, I thought I'd be able to take better photos.  Not so.  They are worse.
See?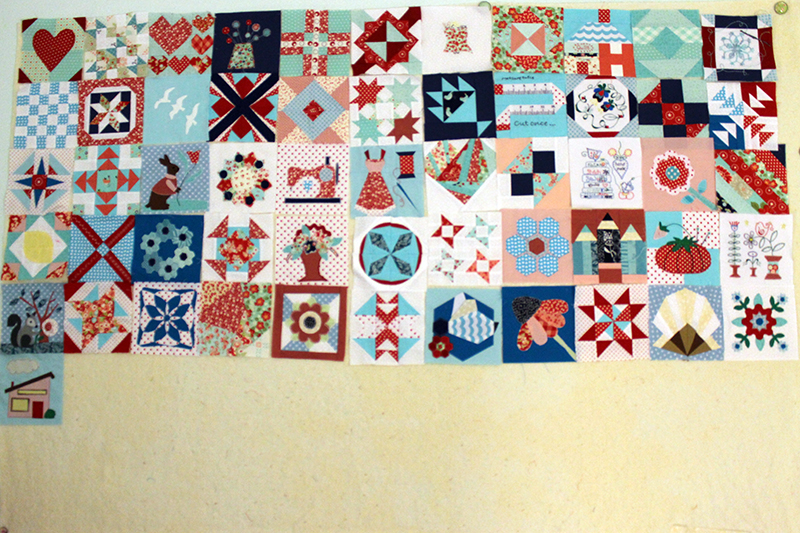 Very distorted.
Scheesh.
Have to think of a better place!  Or method.  Or quit trying to photograph the whole quilt.
Oh, better yet, I need a new lens!
Onto block 57 next week!