Splendid Sampler — Week 18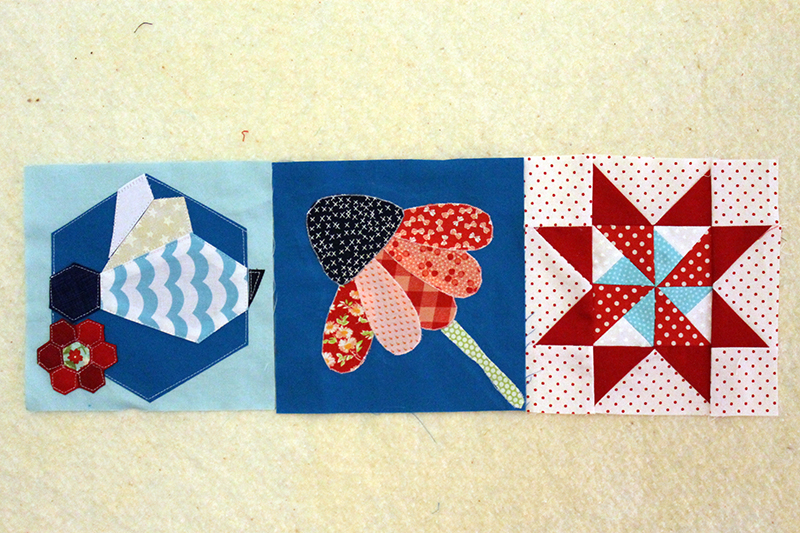 Last week on the Splendid Sampler, I did an English Paper Piecing block, number 36. It was the block from Hell.  I decided no more English Paper Piecing for me!
But guess what Block 51, Bee Happy is ???
Yeah,
English Paper Piecing.  Which means, every little piece is wrapped around a template and hand-stitched together.
Here's what the templates look like.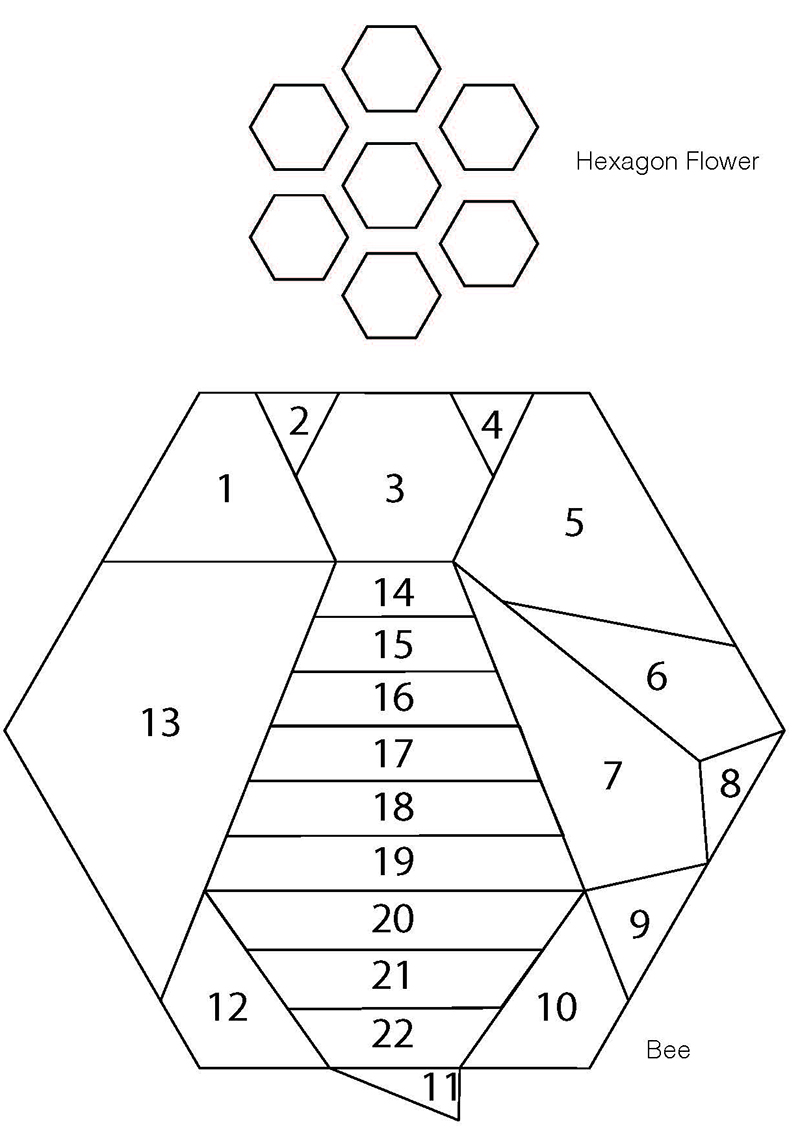 I couldn't do it.  I did the little hexie flower.  No problem.  (Think I've got Hexie's conquered.)  Then I did the bee's head.  Just a bigger hexie.  The body was supposed to be 9 pieces but I decided to just do one big piece–an even bigger hexie!  Then I tried to do the bee's stinger.  I couldn't do it.  Even after reading a tutorial.
I considered taking another Craftsy class, but decided that I don't like hand-stitching, anyhow.  I mean, why have a super duper incredible sewing machine if I'm going to hand-stitch?
I got this far.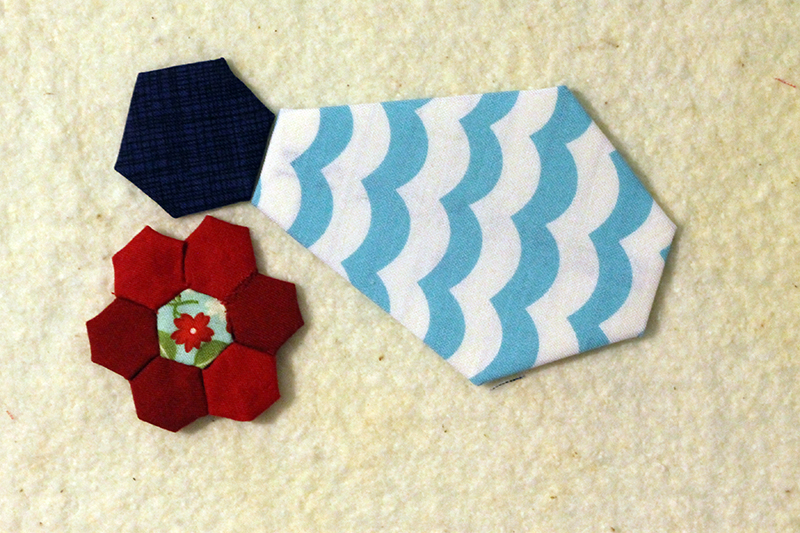 Then I appliqued the rest.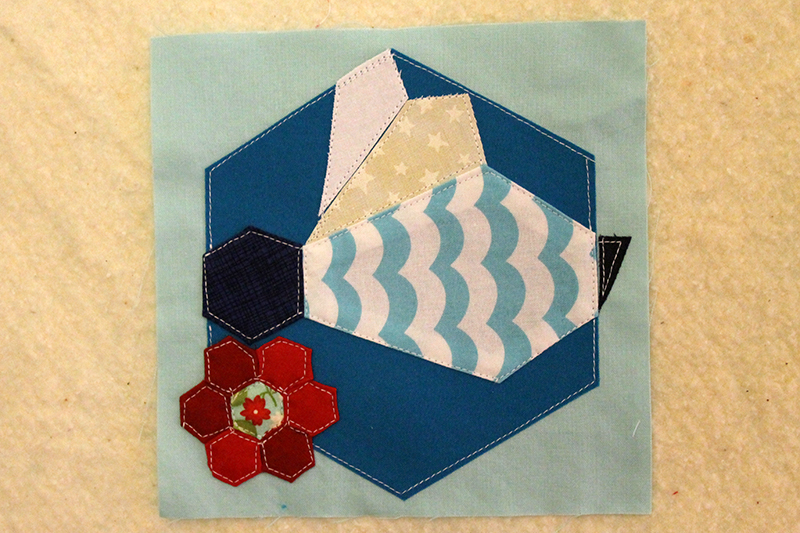 Sorry designer Katja Marek.  EPP is not for me.  But this is a pretty block.  Especially appliqued!
The next block was number 52, Coneflower by Pat Sloan–one of the creators of The Splendid Sampler.  I love coneflowers. I can only grow purple ones, although I've tried other colors.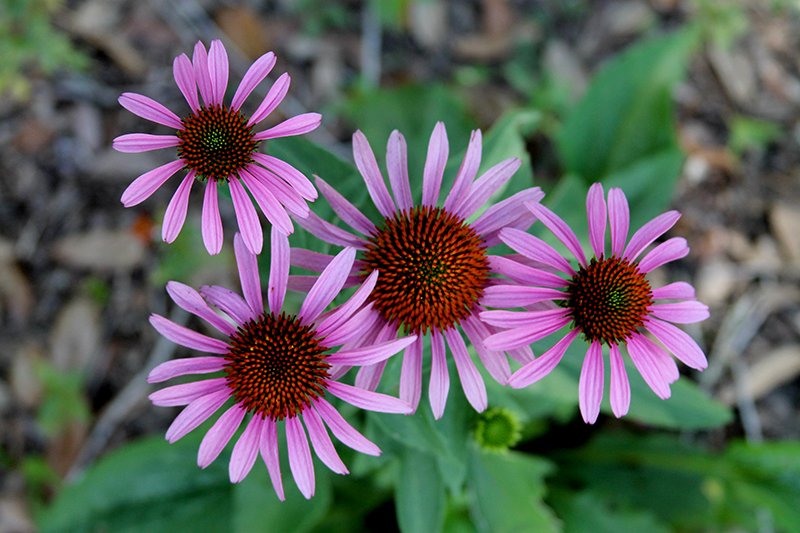 One of the casualties of the storm surge caused by Hurricane Hermine were all the coneflowers.  Along with the blue salvia and black-eyed Susans.  None of those like being covered with brackish water for any length of time.  Last time my yard was flooded the same thing happened. But I have many other butterfly flowers that survived and my butterflies are still happy.
Here's my version of the block.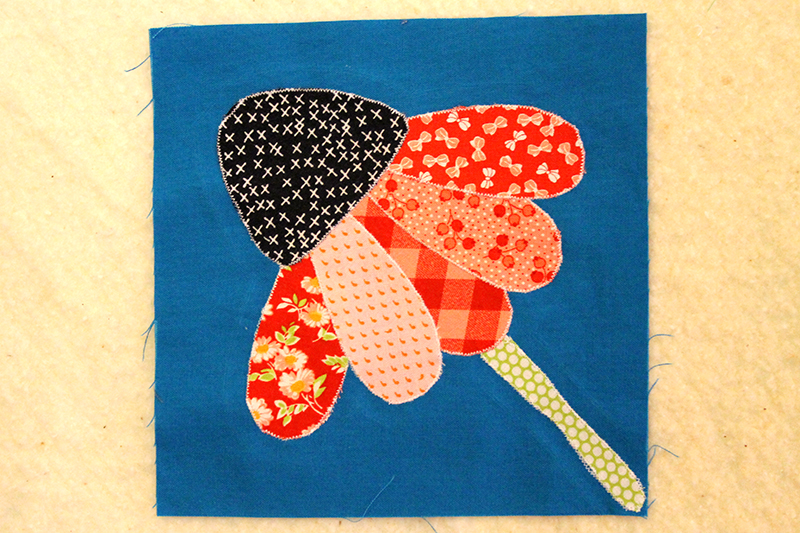 Block 53, Whirling in Circles by Deb Roberts was definitely my favorite of these three blocks.  Love, love, love how it turned out.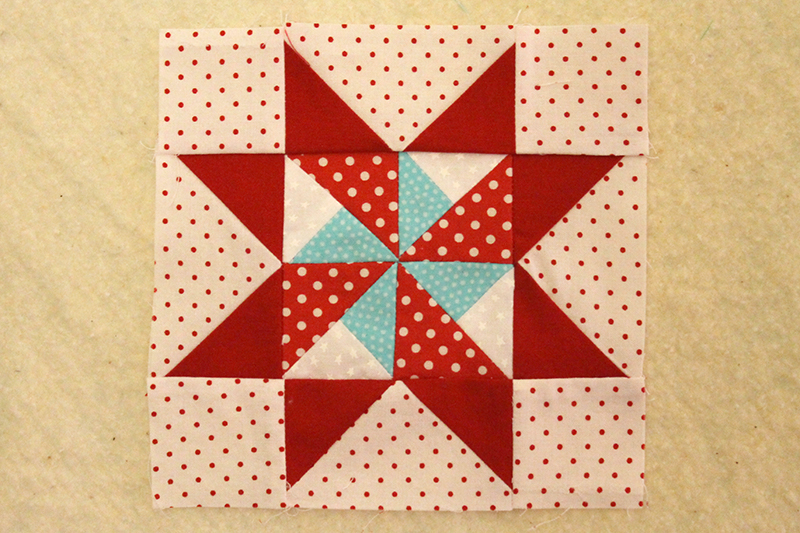 It wasn't easy.  Trying to get all those points matched up was difficult but I did it!  (The ripper was well used on this block!) Definitely one of the best star blocks I've ever made.
So that's it for this week!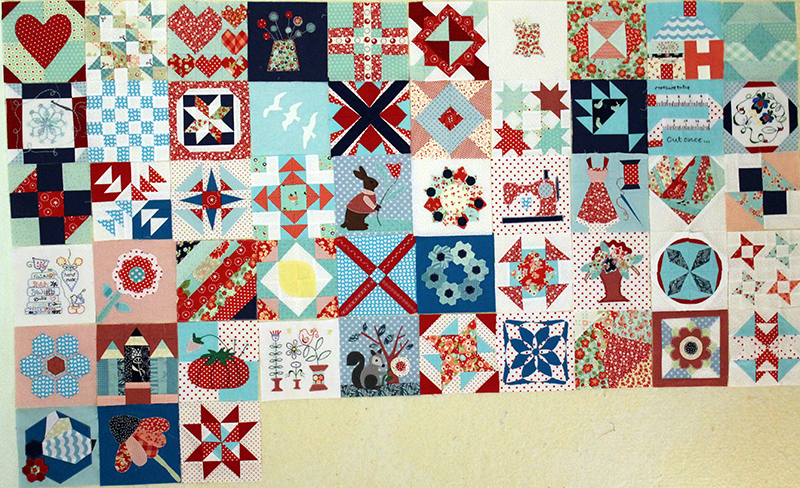 I'm catching up!  Yippee!