Splendid Sampler — Week 15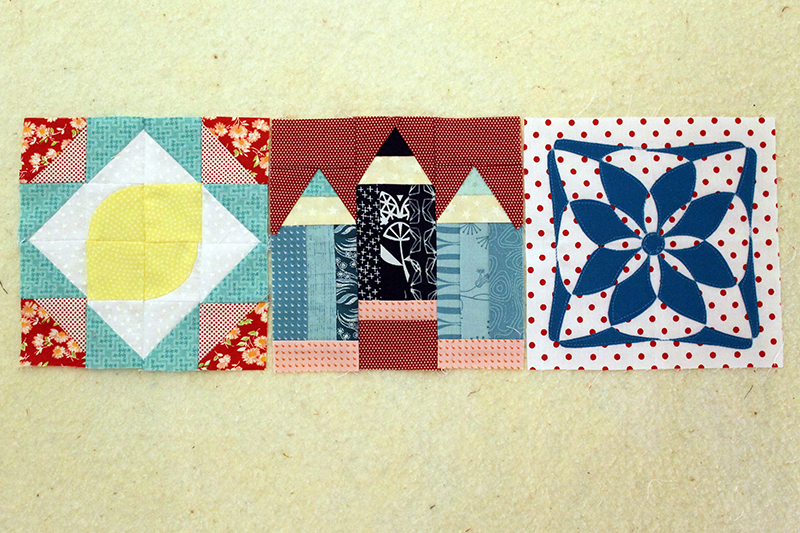 If you are new to my Splendid Sampler's weekly post, Welcome!  I started a few months after Pat Sloan and Jane Davidson initially began sending out the twice a week blocks.  I've been trying to catch up by making three blocks a week.  I was skipping around and picking the easy ones–piecing and applique–then decided I'd get the first 50 blocks finished before I moved onto the next 50.  That way I'd have to do the more difficult blocks and learn some new skills!  (maybe)
Some weeks are better than others!
I started out this week's blocks with the next empty spot on my first 50 blocks of the Splendid Sampler.  Block 28, Stitching Fashion, by Charise Rendell.
And I didn't get it finished.
Maybe because that was the morning that Maggie was barking outside at 2 am then I couldn't go back to sleep.Or maybe it's just beyond my skill level. I just couldn't do it.  After several hours and redoing one tiny little piece three times, I said enough.  I almost tossed it all in the trash.  And I still might.
But I hate to be a quitter.  So I've just postponed that block until next week.  Or the next week.  Or the next week.  (Or never)
Look at how little these pieces are.  And each little Alpha block has to be done separately . Then they all get stitched together.
So many opportunities to screw up!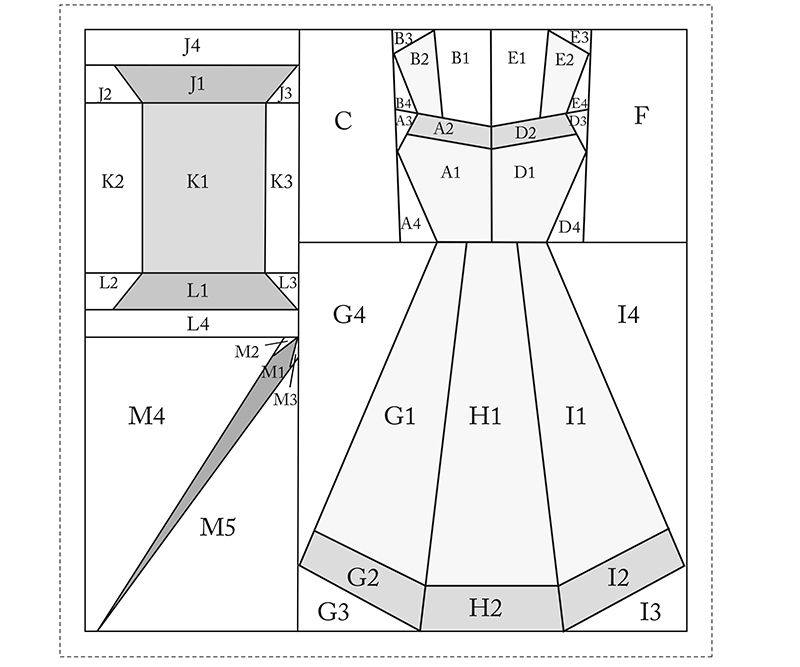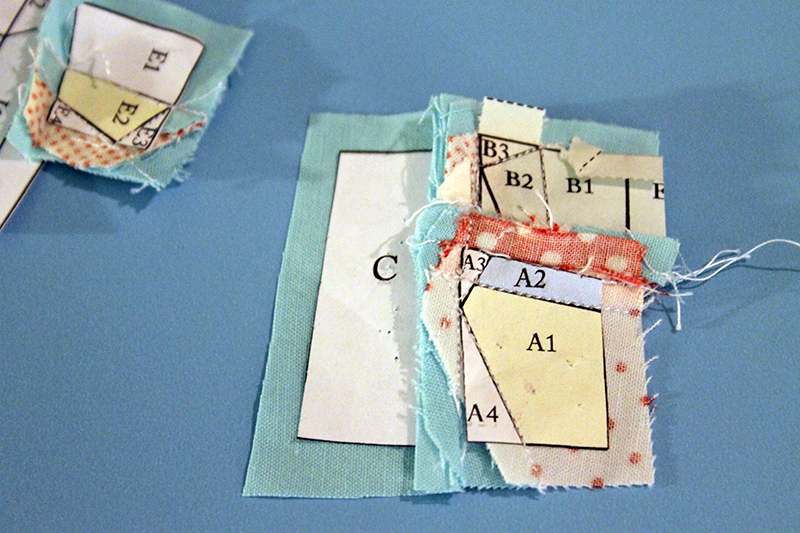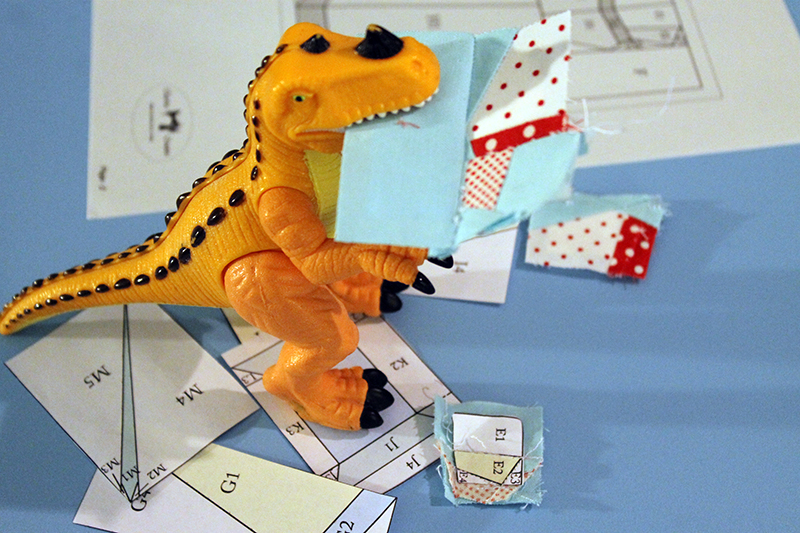 I moved on to the next block that I had skipped, Lemonade by Amy Gibson which is number 34.  I've been trying to mainly use reds and blues for this quilt and the yellow for the lemon just didn't really fit that color scheme.  But I decided to just do it.  After all, I had already stepped out of those colors with the brown for the Chocolate Easter Bunny on Block 25 and the gray for the squirrel on 45.  So I justified that if it's the main character, I can use a different color. Yes, that lemon is a main character!
I had skipped this block because of the curves on the two squares but that was relatively easy.  Especially after failing on "Stitching Fashion".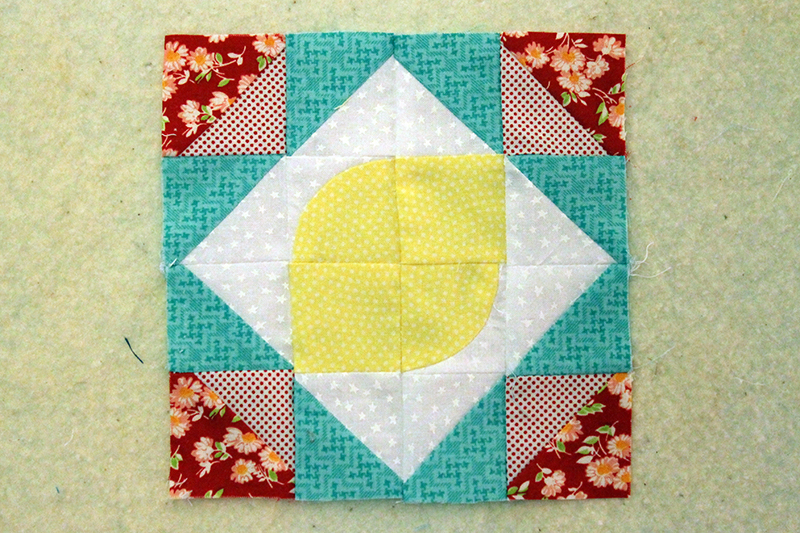 Then I started on Inchy Hexagon Club, Block 36 by Jane Davidson.  And I said. "What???? You have got to freaking be kidding me."
42 one-inch hexagons.  Cut all these wee hexagons templates.  Glue them down on fabric.  Fold in.  Hand stitch. Then hand stitch them together into a flower.  Pull the glued template out. Stitch the flowers together. Glue that on the background. Then machine stitch.
And this is what I have completed on that one!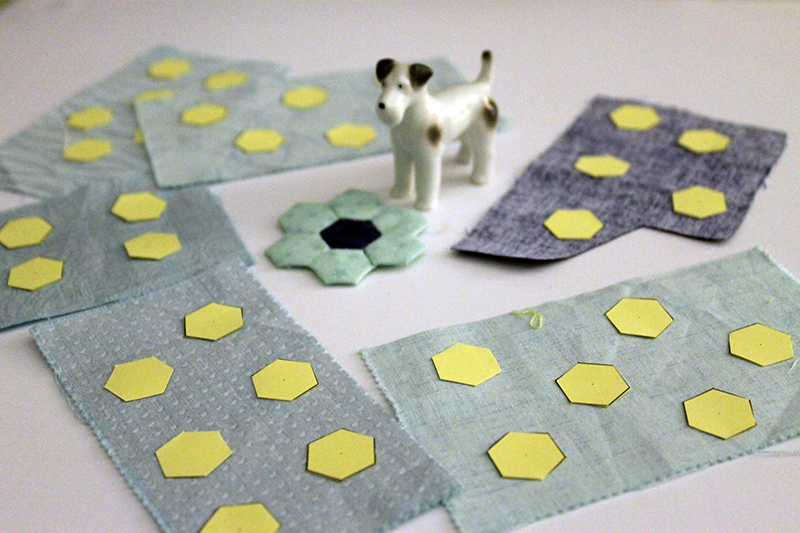 We might be talking about this one next week.  Or the next week. (Or never)  Not hard.  Just tedious. Monotonous. Boring. Okay, gotta admit I actually like working on that kind of block.  But I have committed myself to getting three blocks done every week and that wasn't going to happen if I stuck with all those little hexis!
So I moved on and skipped right over Block 39–Balls in the Air because it looked waaaaaay toooo hard.  Didn't want to deal with it!
And went on to Block 42 — Pencils.  Another one by Jane Davidson.  Also paper-piecing but larger pieces. (And better instructions)
SO MUCH EASIER!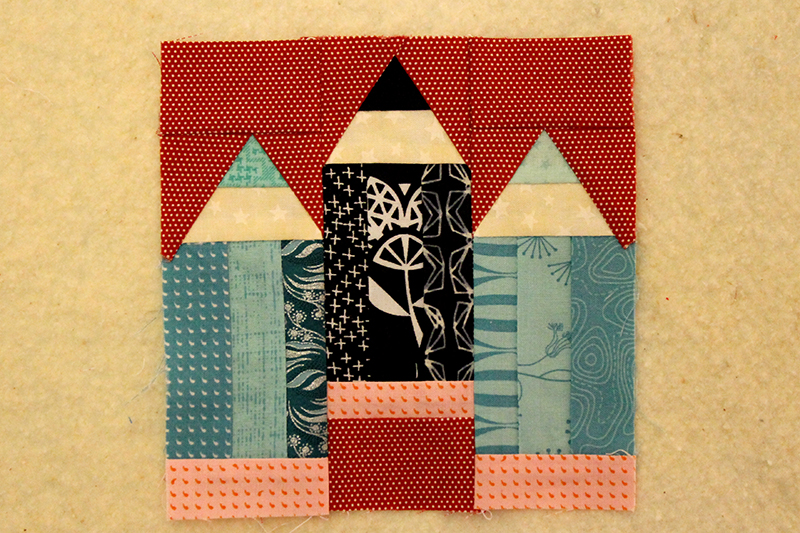 Restored my faith in my paper-piecing abilities.  ("Stitching Fashion"!  You will not defeat me!)
And my last COMPLETED block for this week is Block 47, Circle of Love, by Geta Grama.  Applique!  Yippee! Simple,  But Elegant! Love it!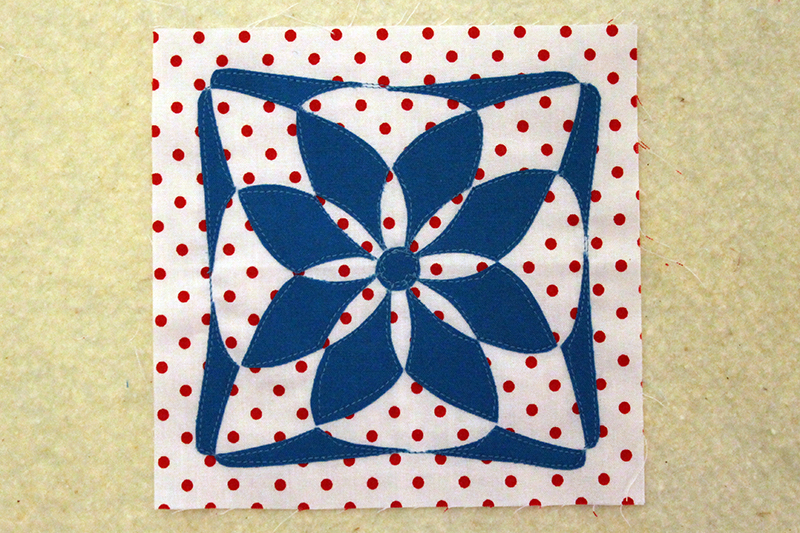 And that's it for this week!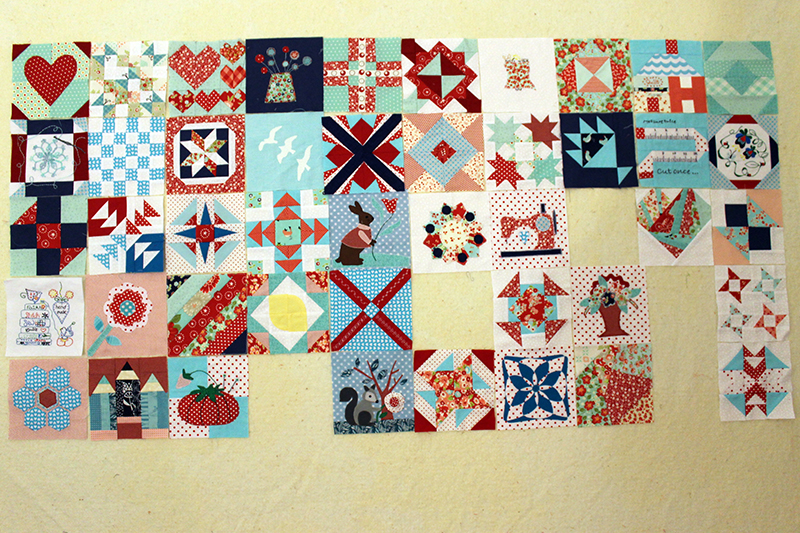 Only 5 blocks left in the first 50!  But they are TOUGH ones!
(i can do it)