Splendid Sampler — Week 13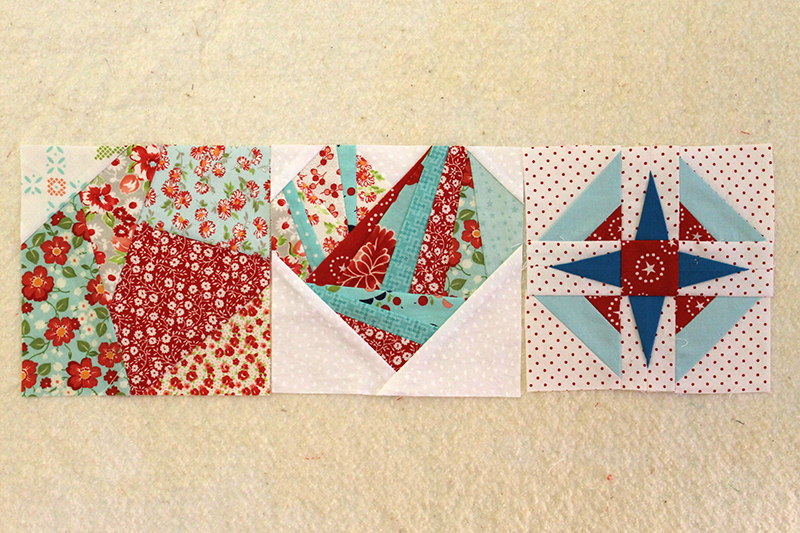 I did it!  I learned paper-piecing!  And it's easy!  And fun!
LIfe-changing.  (not really)
I know! you don't believe me!
But…..
After reading tutorials, and watching videos, and trying to understand it by staring at the pattern for a really looooong time, I actually watched the first three lessons of the Craftsy Class by Carol Doak.
This is the first class I have bought from Craftsy, but if they are all like this, wow!
Little story.  I got up one early morning and decided to try a free tutorial on paper-piecing.  Because I like free and I wanted to recommend something to you and me that we wouldn't have to pay for.
I had already cut out the pieces and printed out the pattern.  And I very closely followed the instructions.  I had carefully selected the fabrics for the easiest paper-pieced block on the Splendid Sampler, Block 48, The Whim designed by Faith Jones.
I just didn't understand it.  I've been sewing for years–okay, decades!  And I'm pretty smart. (no?)  I was very frustrated. Tossed it in the trash.
I then cut new fabric (randomly) and put on the Carol Doak video and followed it s-t-e-p-b-y-s-t-e-p.  And it WORKED!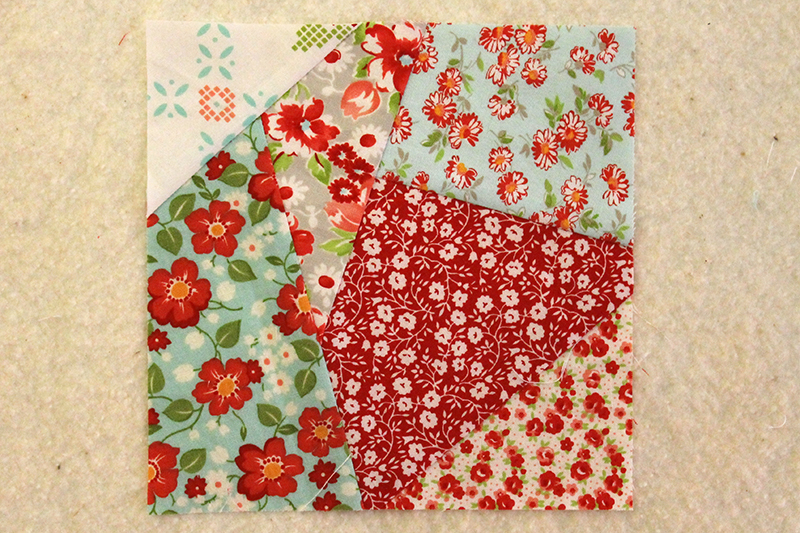 (I did make a couple of mistakes and a ripper might have been involved)
With that success, I moved onto the next easiest paper-pieced block, Christa Watson's, Scrappy Happy Heart, number 29. Just to make sure this wasn't a fluke.
Once again, I just randomly cut out bits and pieces so the prints aren't all that great but I LOVE IT!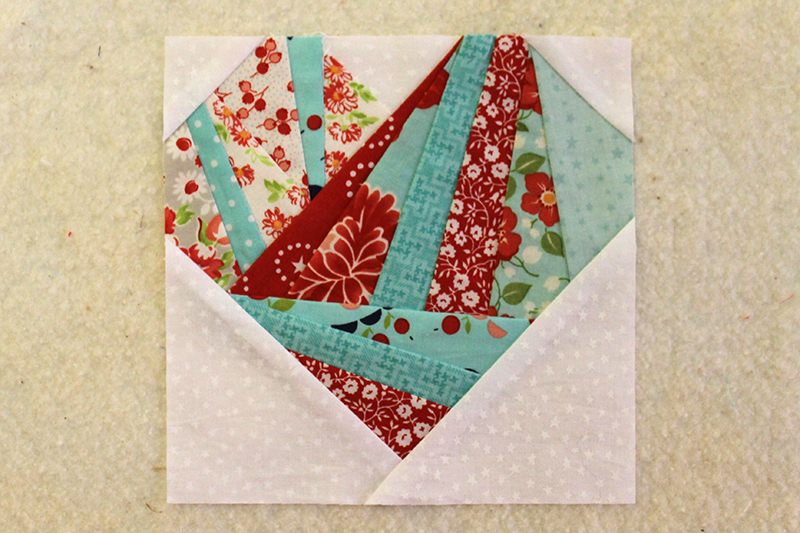 And now I'm obsessed with PAPER-PIECING!
I don't even want to sleep anymore.
I want to paper-piece!
If that's all I had to do, all those blocks would be done now.
But I've got graphics to create, webs to design, meetings to attend!
So I went back and looked at all of the blocks that I skipped thinking I'd pick out another easy one to put together and I came across by Kari Carr, Block 23, Hand in Hand.  I had assumed it was paper-pieced because it had weird angles.  But no–it was just a regular pieced block!  What??? How did I miss that one?
I just happened to get a new shipment from Fabric.com that day–Kona Cotton in turquoise and aqua.  So I quickly put the third block for the week together including bits of my new cotton.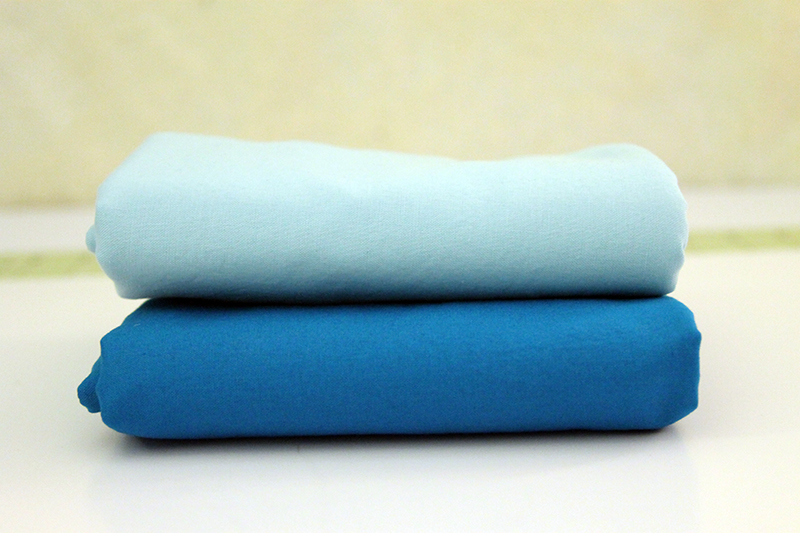 There was one technique for this block that I hadn't tried yet so I learned something else new!  The triangles that are in turquoise were a different method and had to have to their corners poked out nice and sharp with a "stiletto".  (No, it's not high heels or a sharp evil knife, it's a sewing tool!)  I don't have one of those but I got the corners poked out  by trying different pointy things that I had in my kitchen drawers.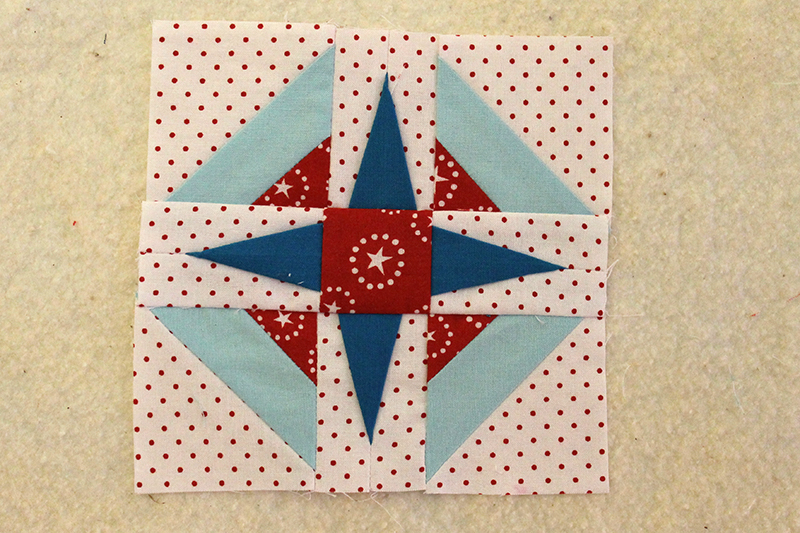 Now I'm obsessed with getting those first 50 done and filling up all those blank spots!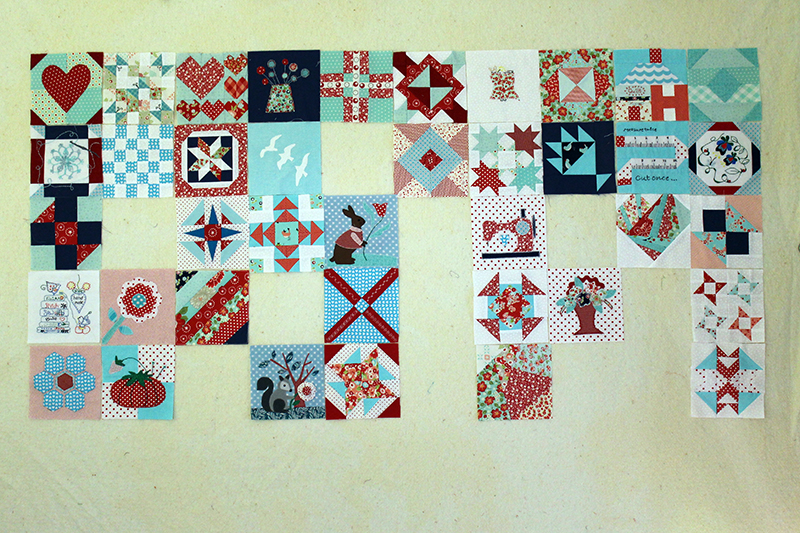 I can do it!