Splendid Sampler — Week 11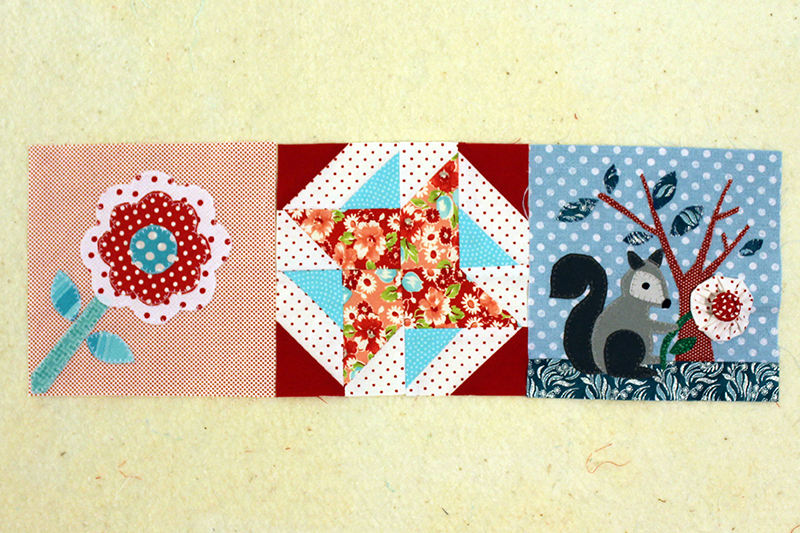 Three more blocks DONE!
Started with Block 32, The Constant Needle by Laurie Simpson.  All applique.  Quick and Easy!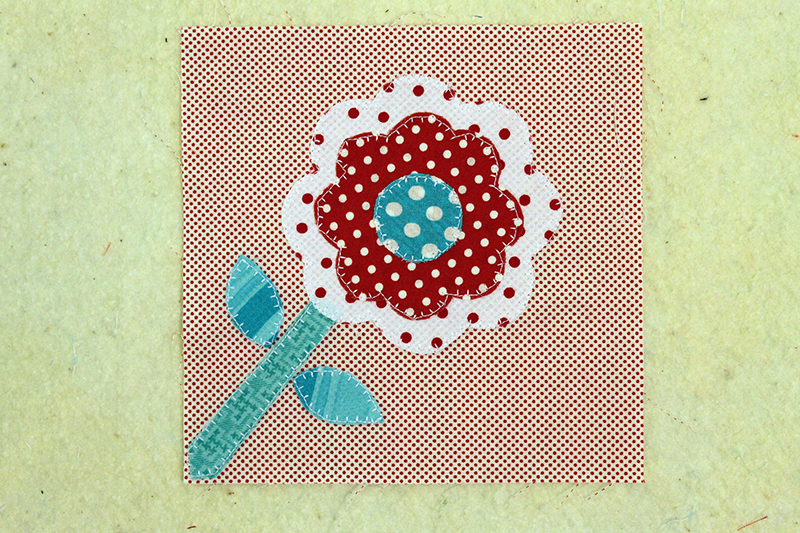 Then I did some piecing on the next block that I picked for this week, number 46, Twirl Time by Sarah Maxwell.  I guess I'm getting used to working with these tiny bits and pieces because I sewed this one up in a flash.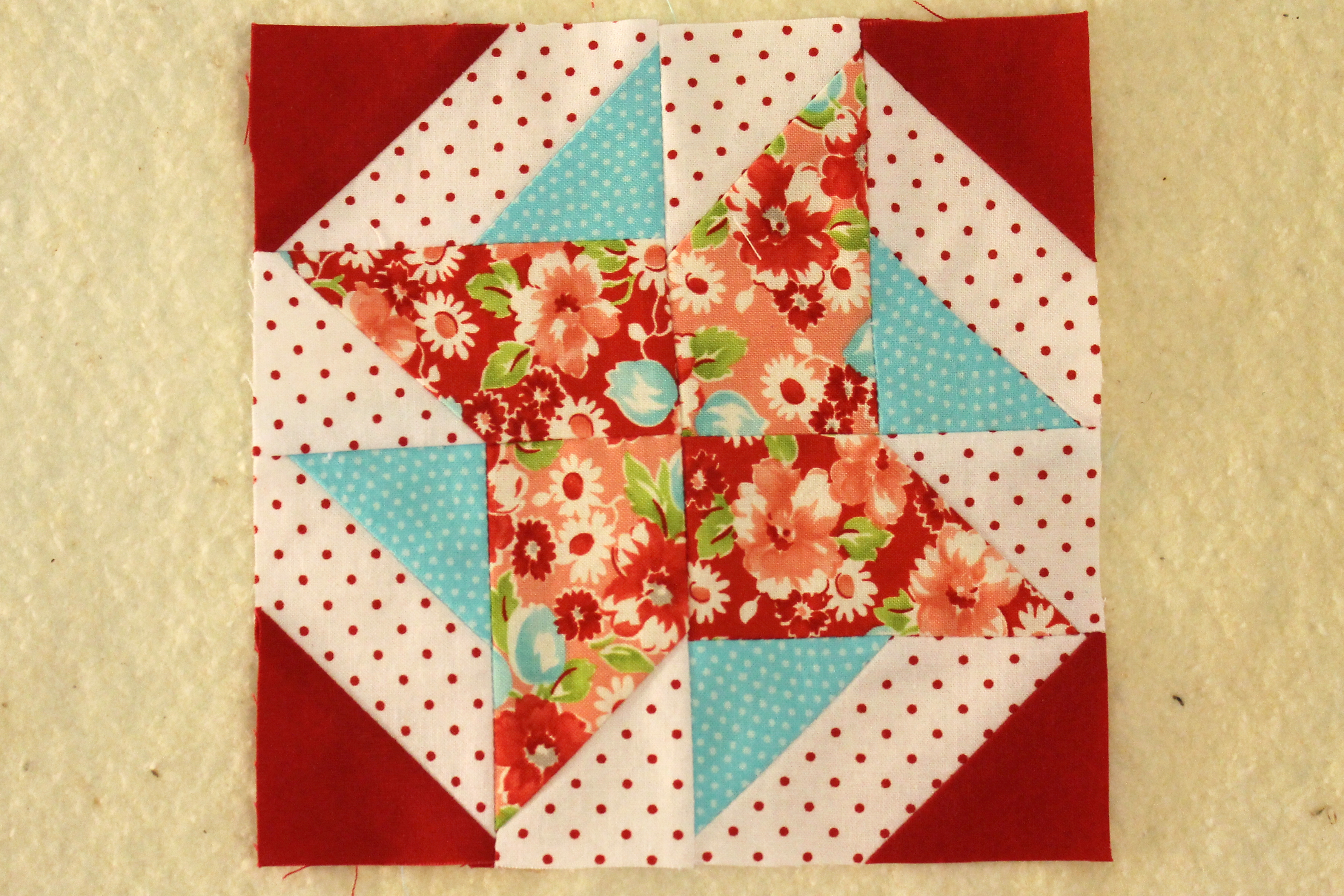 Then another applique.  And it's a damn squirrel!  With a yo-yo!
If you read my other blog, Just a Slice of Life in Perfect, you know that squirrels have been put on earth just to make living here slightly less than perfect!
But I did block 45, Sewing Nut designed by Frances Newcombe, anyhow.  And it was fun.
There's not supposed to be any embroidery with this block but I've found that Heat 'n bond lite does not work well with small bits and pieces,  I couldn't even get the flower stem to stay attached.  So I embroidered her eye and nose. Cause I have mad embroidery skills now.
So here's what I've done so far…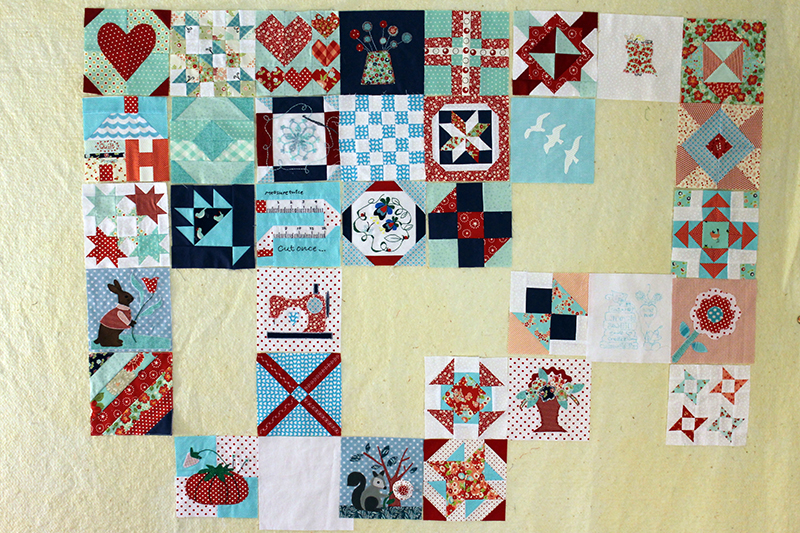 Still have all those paper-pieced blocks to do.  I've been watching the Craftsy class on this method of quilting and think I'm ready to do a couple of those missing blocks!
Next week!