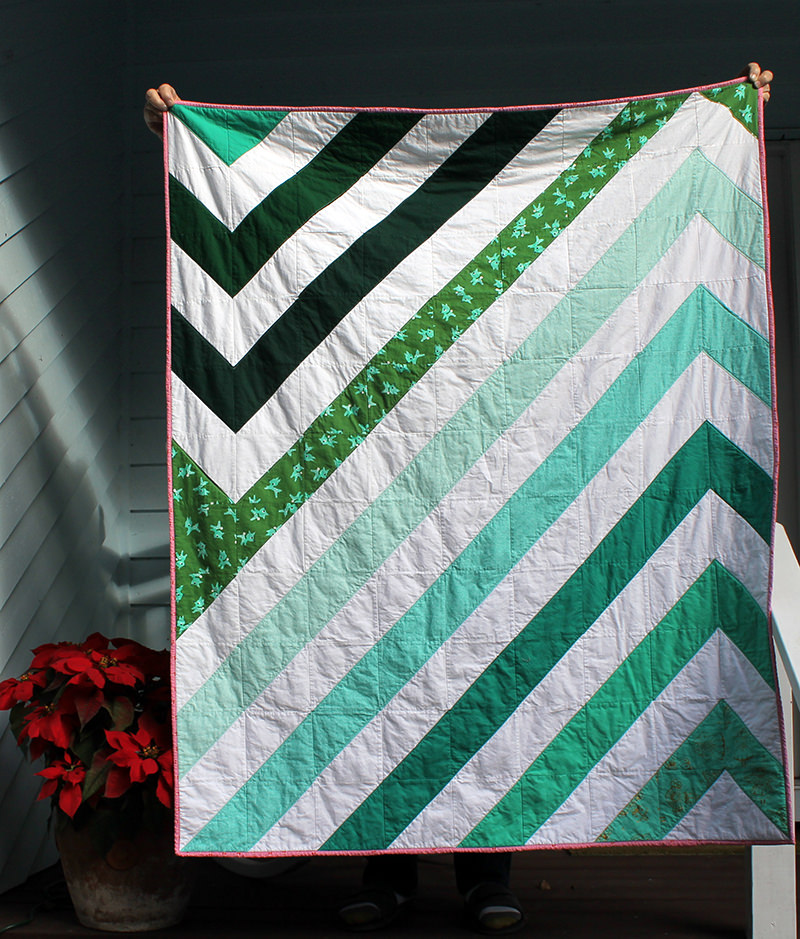 Yeah, this is a holiday quilt which I should have finished and then posted a before Christmas-I'm a wee bit late.
And I considered just holding off and writing about it NEXT Christmas…..
But….
I wanted to share this with you because of a new gadget I bought.
Plus this quilt doesn't have to be for Christmas.  Just change the fabrics. Right?
Anyhow.
I designed this quilt way back in the summer.  I'm very high tech in my designing.  Just kidding.  I use a ruler, pencil and graph pad.  Someday maybe I'll move up to quilt design software but for now, this works for me!
This quilt is all half square triangles–with the exception of one 6″ square block.
I really really really didn't want to make all those HSTs because I hate all the trimming.  It's very b o r i n g.
Then I was reading one of my favorite blogs, Diary of a Quilter, and Amy Smart had this incredible "Quilt in a Day" ruler that cut the trimming time in half.  What!
 So I ordered it.  Meanwhile I cut and stitched all the HSTs together and stuck them on the design wall.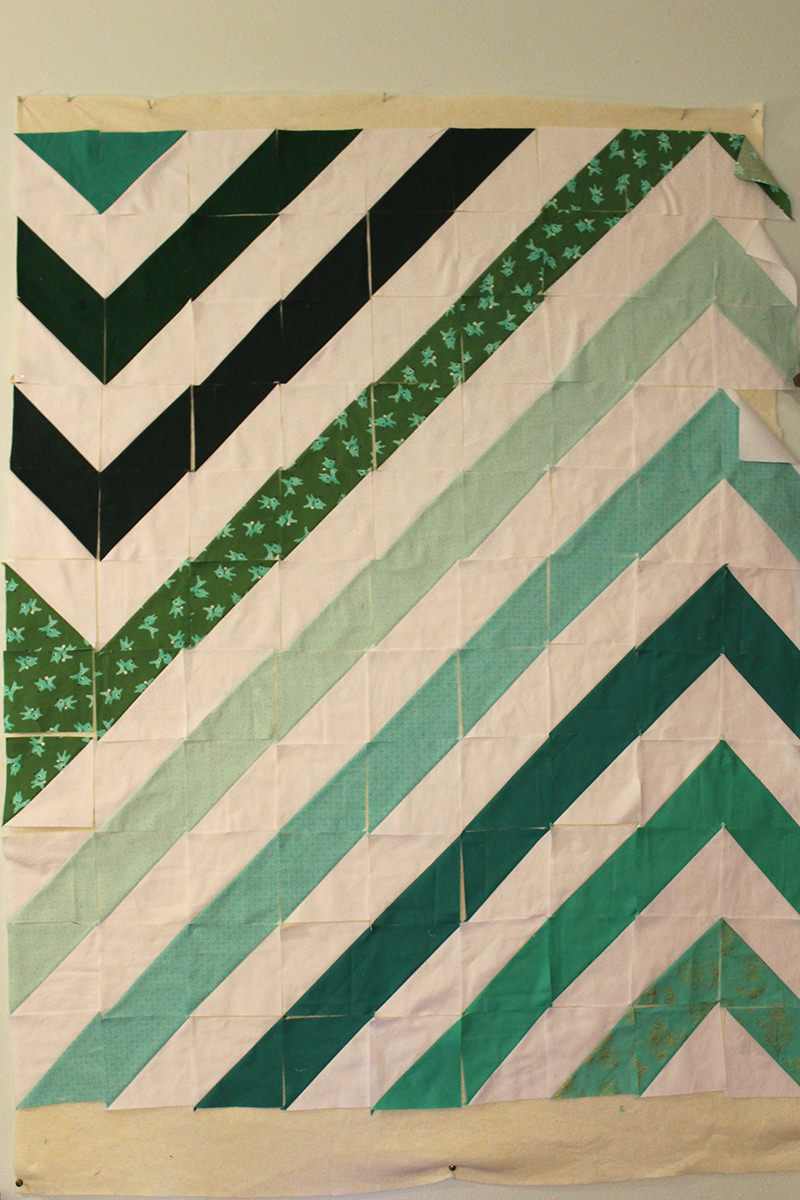 And then my ruler arrived and I got busy trimming!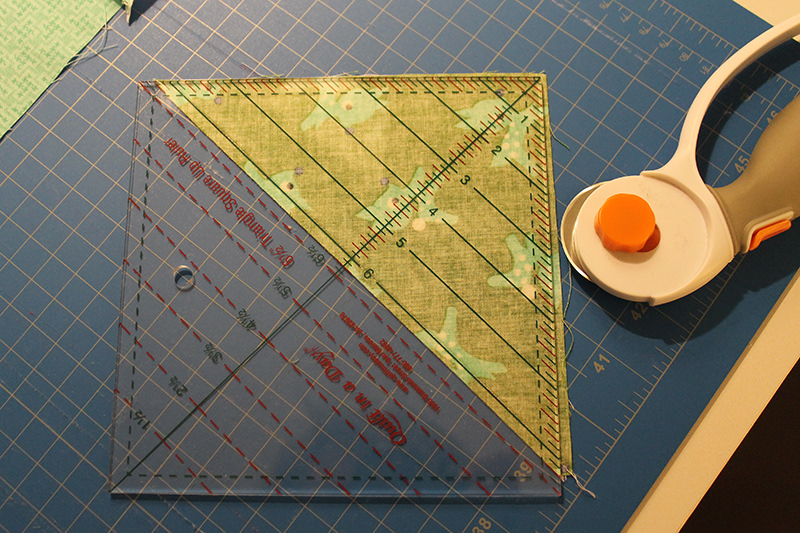 Now some details.
All the squares are 6″ unfinished.  5 1/2″ finished.
The quilt size is 50″ x 60″–perfect for long holiday naps!  I saw something similar on Pinterest and changed it around to suit me. There's actually a free quilt pattern at GenerationQMagazine but I wanted mine a little different so just went with my own design
I bought these Cotton & Steel fabrics from Fabric.com because I couldn't resist those perky little reindeer, golden angels, and adorable candy canes.  I thought I'd use them for pot holders and tea towels but they ended up in the quilt.  (I still have plenty left for next year's Christmas projects!) I was really surprised that Jessica approved of all the fabrics since she frowns on my need to own the cuteness.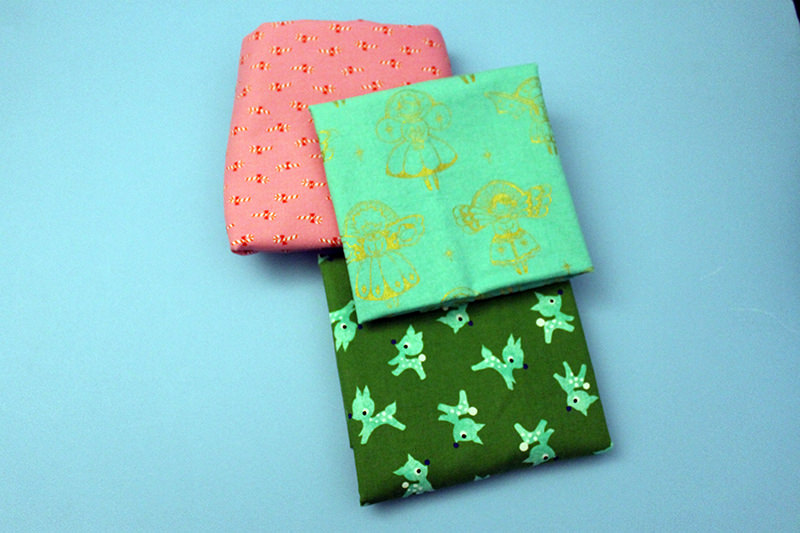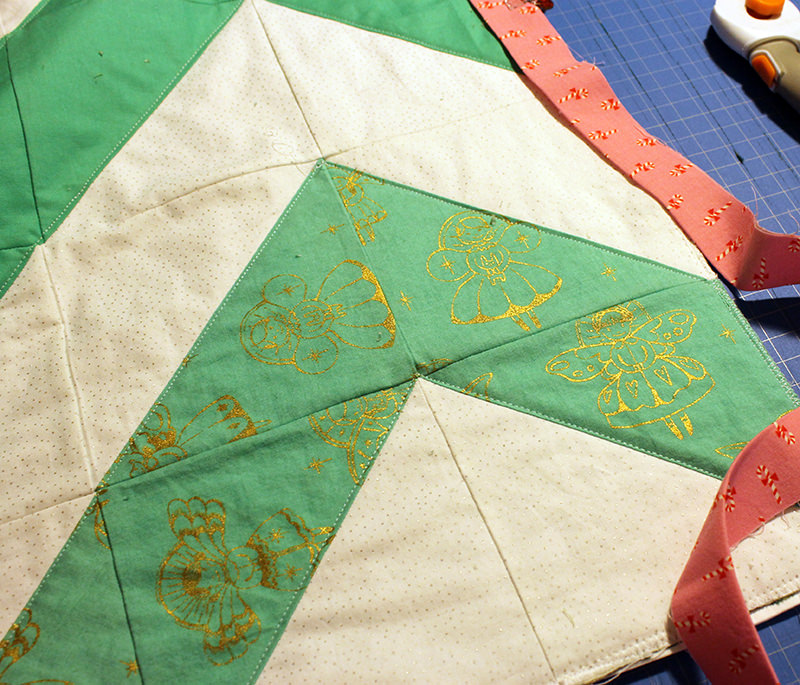 I used the Nutcracker Minky for the backing.  Same stuff I used on the "Merry and Bright" quilt.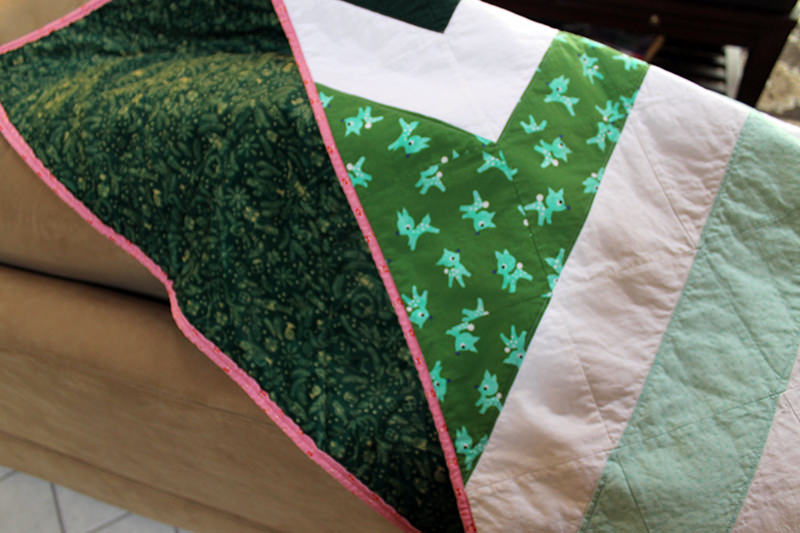 I pulled the rest of the fabric out of my stash.  I was able to use fat quarters for the shorter stripes.  I still had some greenish blueish yardage from the Splendid Sampler to make the longer stripes.  I used three different white fabrics, too.
I actually remembered to make a label!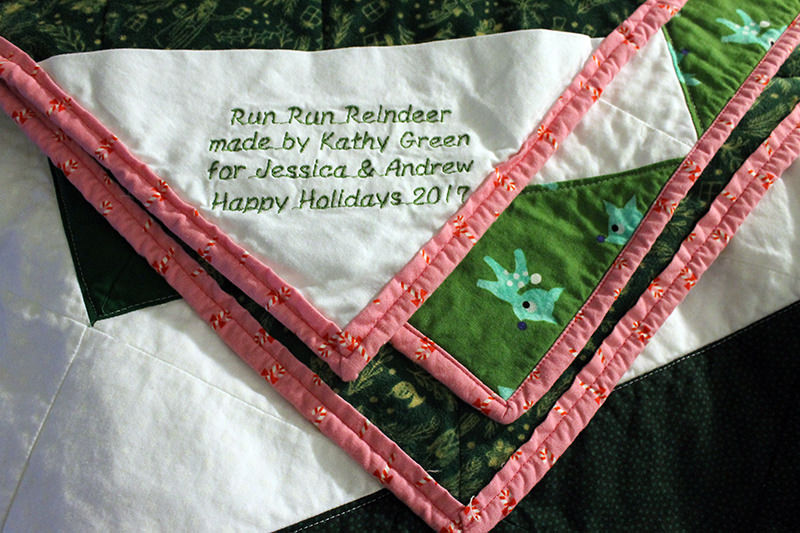 Usually I hand-stitch the binding to the back of the quilt which takes hours and hours and hours. (okay maybe that's an exaggeration) I was finishing five quilts in one month and didn't have enough time to do all that by hand!  I made the binding for all the quilts 2 1/2″.  Kept 3/8″ on the front and had plenty of binding on the back to machine stitch it.  It doesn't look as neat as hand-stitched but it will probably last longer!  (I actually think it looks pretty good and might do all my quilts like this in the future.)
And then I got this picture and text from Jes…
Think I need to make new "non-holiday" quilts for each one of them!