Rudolph the Red-nosed Reindeer Pillow
It's finally autumn in Florida which means the busy outdoor season.  My husband Terry and I are both involved in several community groups and our big fund-raiser for the Civic Club is an Arts, Crafts and Seafood Festival.  Our little village is closed down and over 40,000 people come to visit.  Terry and I are both volunteers and there is an unbelievable amount of work to pull the festival together.  But it's also a lot of fun.
That was a few weeks ago and I think I'm still recuperating!  That's my excuse for missing last Thursday's post.  I had a project but just didn't get it typed, edited, and uploaded.  And I'm pushing that one off to a later date, because I have something better!
Last Friday I went "treasure hunting" hunting with my niece and a friend.  This is our annual pilgrimage to Renninger's Antique and Collectibles Extravaganza.  Over the years I've picked up many old pieces and then perked them up with some heavy cleaning, paint, and a little bit of love.  This year I didn't buy get any old pieces.  Kind of sad about that but nothing spoke to me.
I did pick up these new linen tea towels.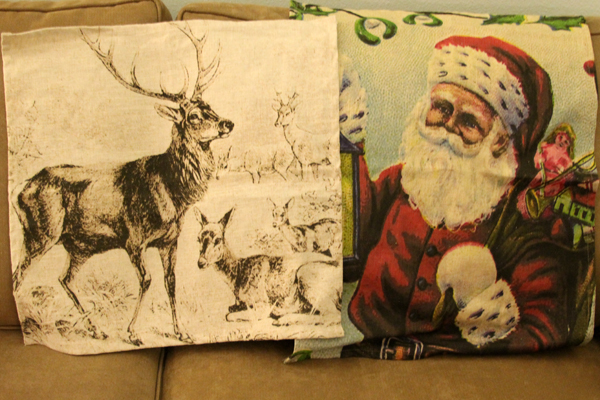 Two for $25.
At my house, towels are well used.  And these two were just too cool to turn into eventual rags.  So I've decided to give them better lives.
I'm not sure what I'm doing with Santa yet but the deer scene is now a Christmas pillow.
Not the first time I've turned kitchen linens into a pillow.  I bought a ridicuoulsy high priced dish towel at Anthropoligie a few years ago and made this. And I have still have that pillow, if I had actually used it as a kitchen towel, it would have been long gone!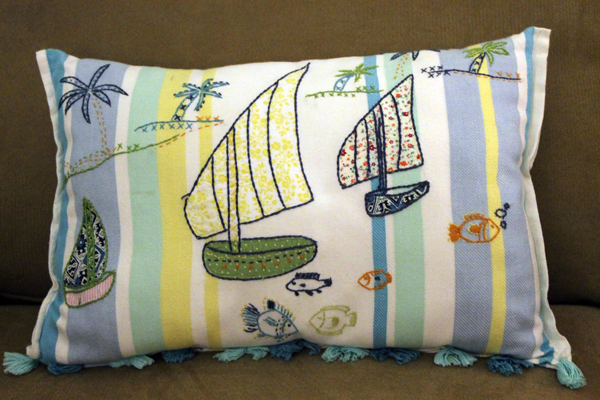 Back to today's project…
First, since I'm really getting excited about Christmas now, I painted the buck's nose red with a fabric marker. That's from Sharpie and really easy to use.
No, that probably wasn't meant to be Rudolph and Clarice but that's who it is now!  That's Rudolph's mom looking at them very sternly from the distance.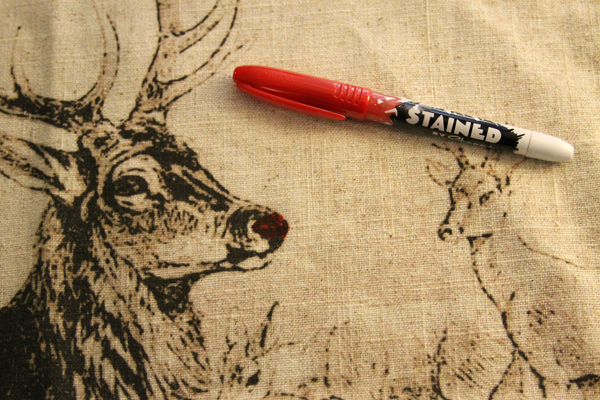 Since all the edges were already hemmed quite nicely and the scene was printed right up to the edge, I decided to just hem the back, too.  Not do the "right sides together and then turn right side out."
The towel was a 19″ square.  So I cut two pieces from linen that I just happened to have stashed away. (I actually forgot about having this linen from making Jes and Andrew Roman Shades for their apartment) Using my method of each of the back pieces should be 2/3 of the front, the finished size should be 12″ x 19″.  I cut two pieces of linen 14″ x 21″ to allow for a one inch hem on all edges.
Pressed under each side 1/2″ then another 1/2″ and stitched.  I mitered the corners.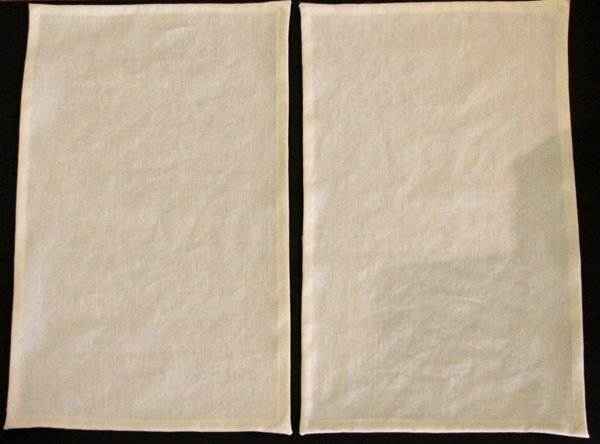 Then overlapped them on the back of the tea towel.  Wrong sides together.  Stitched 1/2″ all the way around the edges.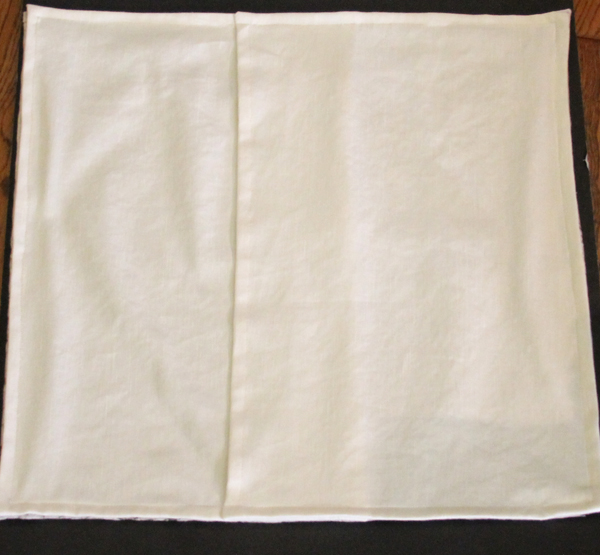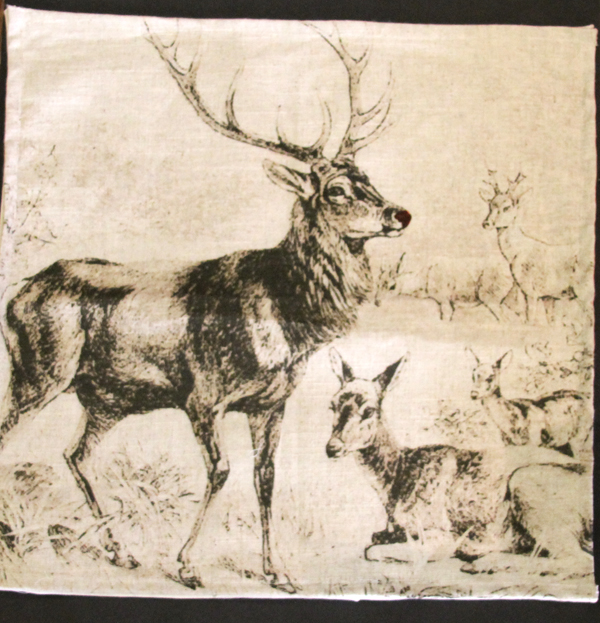 First new pillow for Christmas!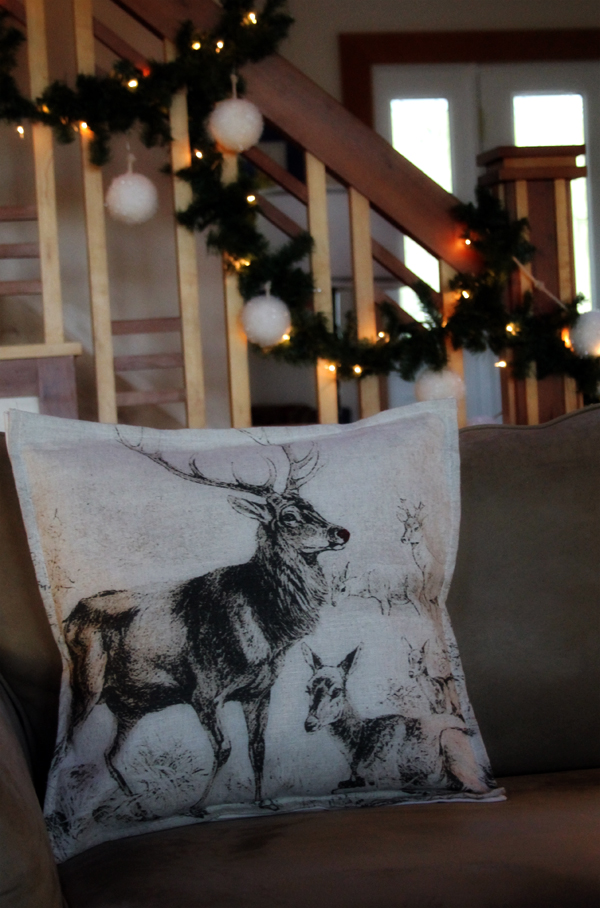 There will be more!