I admit to becoming a quilting "snob" over the past few years—only buying fabrics from quilt shops and online sites that sell the brands that I recognize as high end.  I've even extended that to quilting thread.  It takes a LOT of hours to design, create, then quilt the project to a finish. I'm going to make sure I use the BEST materials.
I made this quilt for granddaughter Piper back in 2014.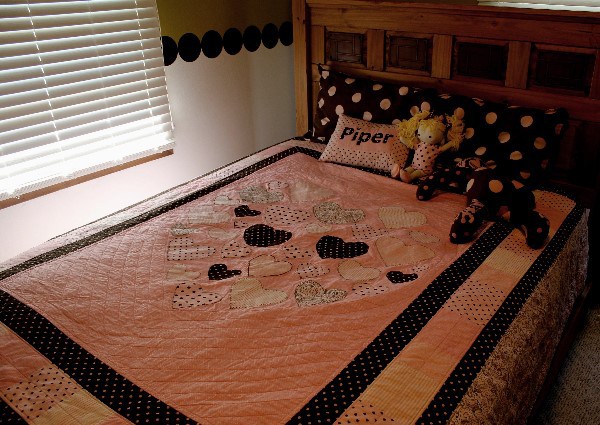 Some of the fabrics are from the local quilt shop that closed last year. But a lot of them are from Hobby Lobby because I really liked the paisley pattern and brown and pink prints.  Each heart was appliqued with Heat'n Bond Lite Iron-on Adhesive. This was my first full-size quilt and I made it with a regular sewing machine that didn't have a deep throat.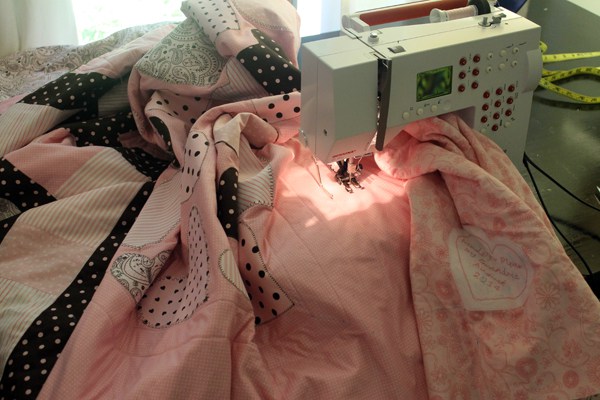 I knew that this quilt would get a lot of washing so was curious as to how the appliques and the fabric was holding up.  Piper got the flu while I was visiting her in August last year and there was quite a mess one night which resulted in the quilt being washed three times. In hot water.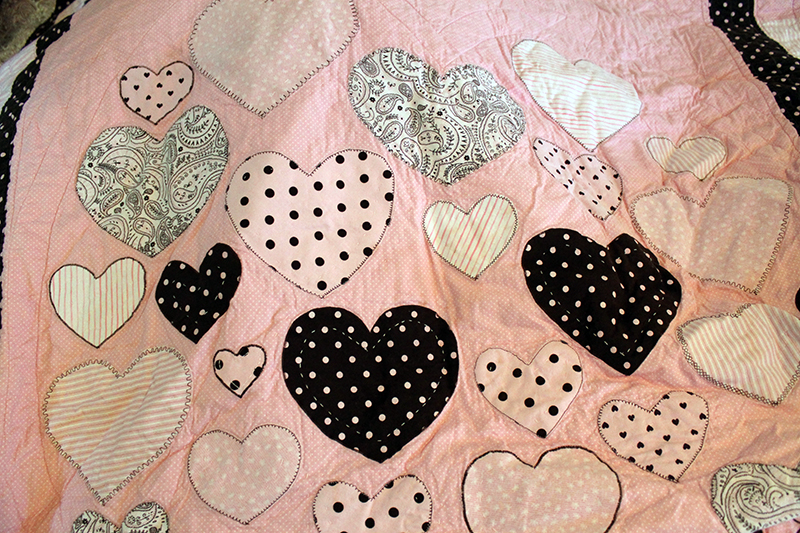 Soooooo……
I was really pleased that none of the appliques had frayed and the fabric had not faded.
And on my visit last week, Piper is still using the quilt even though she has moved into her own bedroom and is surrounded with Shopkins—the pop trend of the moment for 7-year-old cool girls.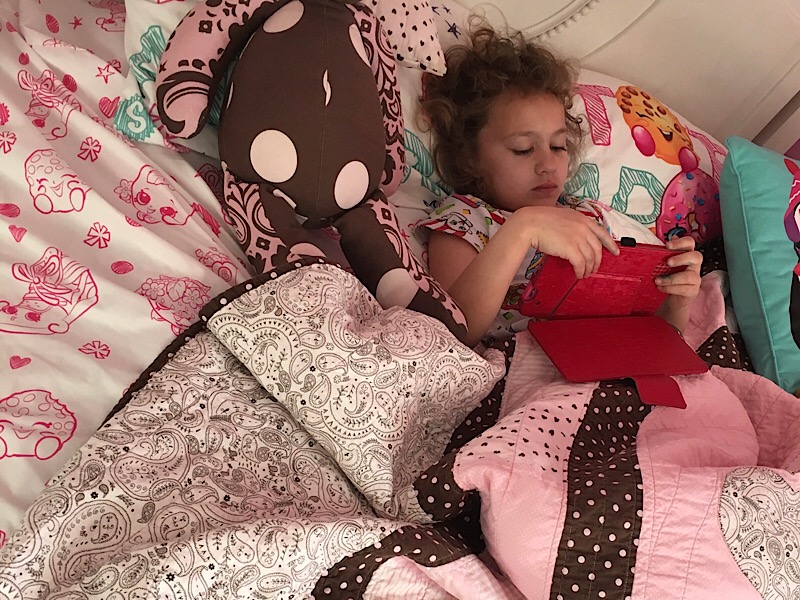 Having admitted to using less than "premium" fabric and seeing that it held up very well, I still think I'll continue being a quilt "snob" just for insurance. I really want my quilts to last for generations!