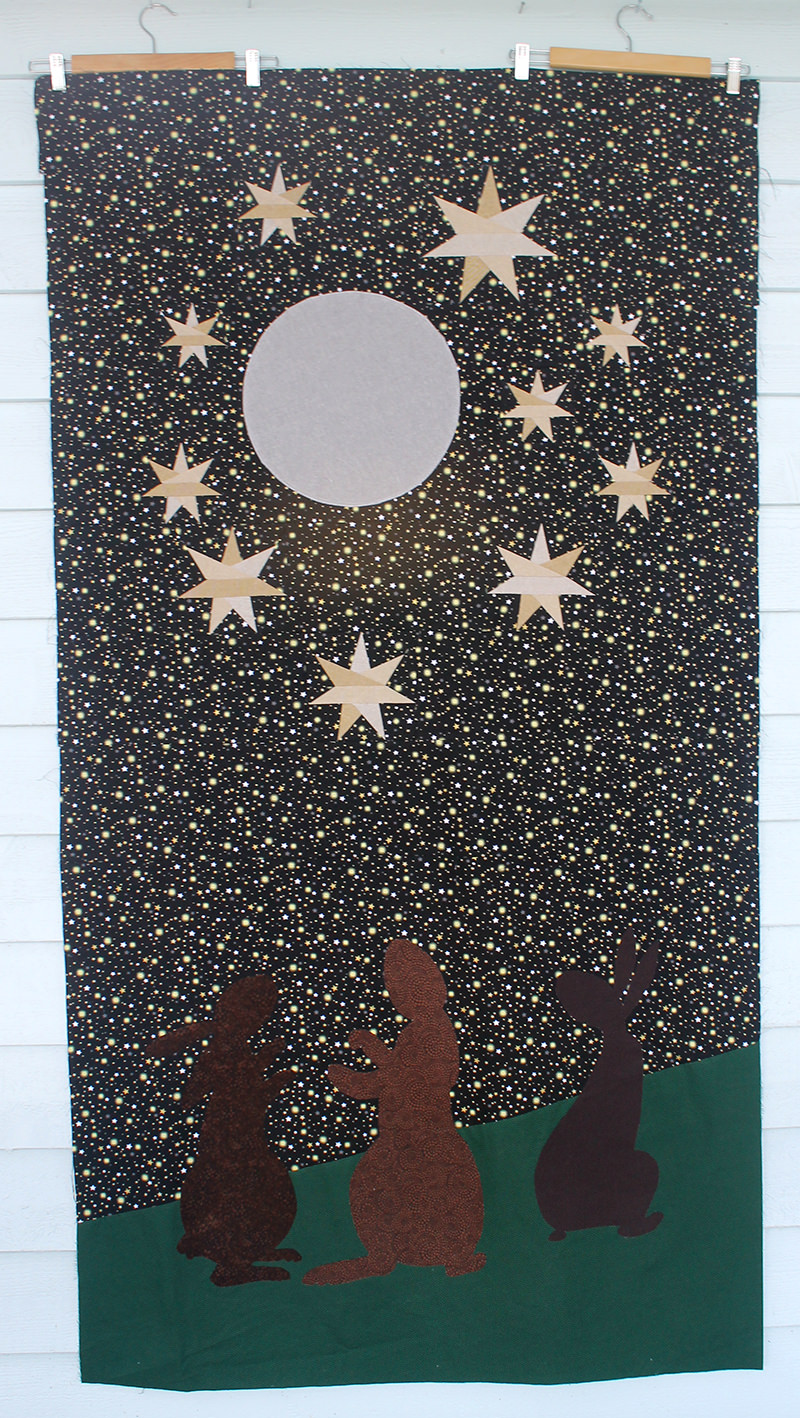 I haven't gotten anywhere with my "Tell me a Story" quilt because I have been having "deep thoughts" about how I'm going to finish it. I really want to use free-motion quilting—especially to define the rabbits. I do not want to pay $199.99 for an extension table which seems to be a requirement for this quilting method. I'm pondering alternatives now—surely Terry can make me some kind of platform to fit around the sewing machine! Until we get that figured out, I'm actually going to finish watching the Craftsy class I bought to learn all about free motion. (one of these days)
Which leads me to my next quilt!
(I know, it wasn't that long ago that I wouldn't start a new quilt until I finished the current one. And I've now got three that I'm working on! Perhaps it's an addiction!)
And my next quilt accounts for this post's title. Quilty Color.
I've had other sewest say that I'm "brave" with color and prints. As in–that's a good thing.
On the other hand, I've been lucky enough to buy Cotton & Steel fabric on clearance at quilt shops because they are so unpopular that the store can't sell them. (And OMG, I love those prints!)
I've read a lot of articles about choosing colors and prints for quilts and I've had students in the Sew Cool! Workshop ask me to pick colors for them for projects.
But.
I usually don't go with the color theories nor do I pick out the prints and colors for others. I really believe that everyone has an innate ability to make the choice that pleases them. And that's what is important.
Note.  I said the color that pleases them.  Not one that makes me happy or the sewing coach happy or your Uncle Sam happy.
Got it? No?
One person in our workshop picked out pink and mauve and blue and…totally 80s tones.  And SHE WAS SO HAPPY WITH the finished project.
And that's what is important!
For instance, I'm not a big fan of orange or over-sized prints. But if the other person loves big cat prints and orange and yellows, how could I make their color or print selections? I believe quilting is an art form and each person sees their art differently.
I know that what one friend thinks is "brave" another thinks is one step from insanity.
Okay. Having said that I'm not a huge fan of orange or big prints, here's the fabric I'm using for my next quilt.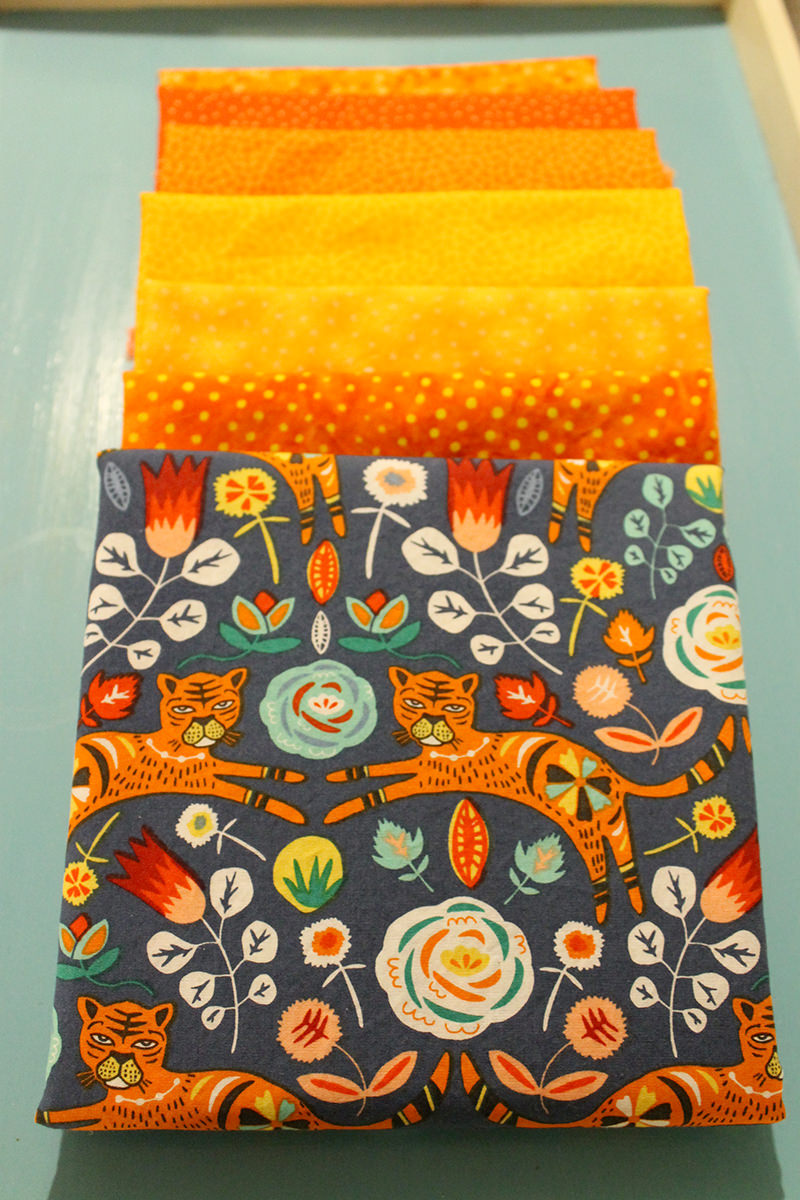 Crazy cakes or Crazy cool???
I've designed the quilt and started cutting.  In my continuing pursuit of using up my stash of blue jeans, denim will be the background.  The blocks will be huge stars with the rays being all those gorgeous oranges and yellows with the cats in the center. (If I don't use up all those fabrics in the Fall into a QAL first!)
Anyhow, the point of this post is…..
Pick your colors.  Any colors that make you happy.  Or pull the colors from your main print. Or follow some color theories from a blog or a book or the paint chart at Home Depot.
It's art.
As in all art forms–there is no wrong!