I made this quilt a few years ago and posted about it on my other website, KTGreenDesign.com.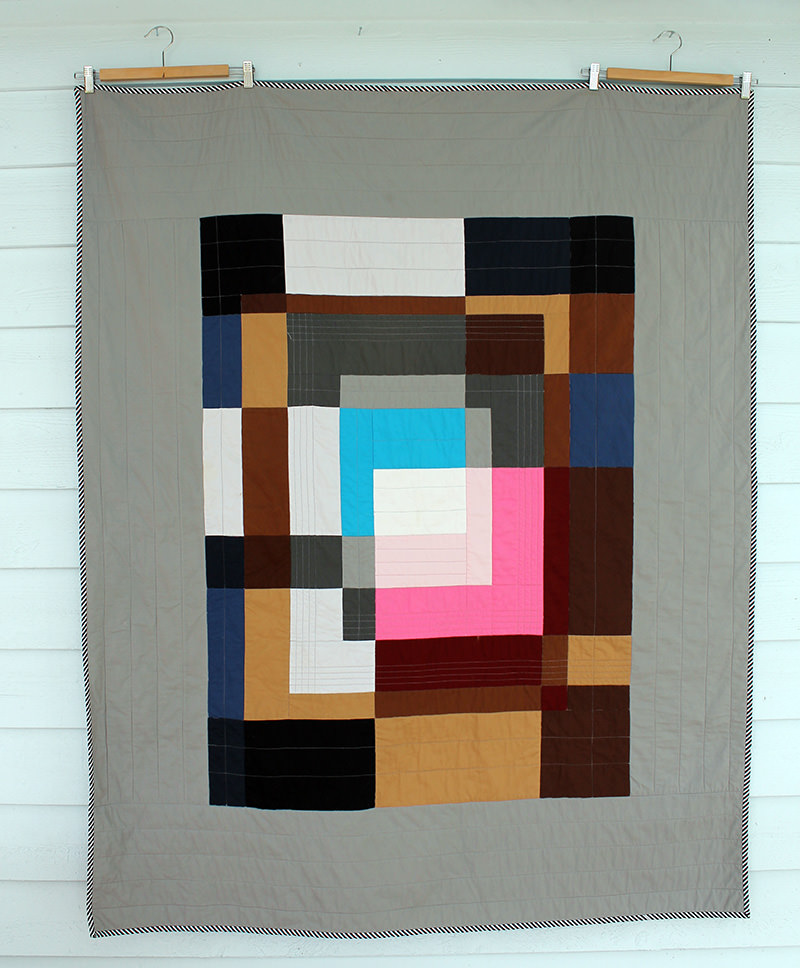 It is definitely one of my favorite quilts.  I like all the solid colors and the entire design.  I based it on this quilt that I found on pinterest.
I've been trying to move my sewing posts from the other blog to here.  I didn't like the original snaps I had on that post so decided to do some editing, take a few new photos and share this quilt here on this site.
I pulled all the colors from my bedroom into this quilt–and there's a lot of different colors in there!  Pinks, grays, blues, golds, browns.  Plus every piece of furniture is a different wood or metal.  I love it. It's very homey and cozy and dark and full of things I love.
Since I was keeping this quilt and didn't have to worry about screwing it up, I wanted to try some different methods. I used Mar Bella Minky Cuddle Plata from Fabric.com for the backing.  I love the softness of Minky but I've had issues with it before–it's very slippery.  I was expecting it to be hard to work with but it was wonderful!  Easy to quilt, forgiving, and made the quilt extra cuddly.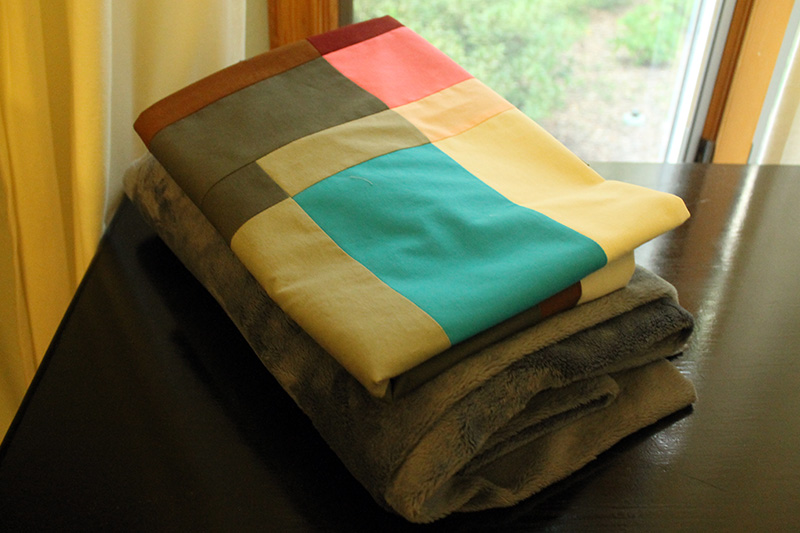 Most of the dark fabric on the front of the quilt is Moda Bella Broadcloth that I also bought from Fabric.com.  The happier colors are from "American Made Brand" that I picked up at our local quilt shop that's now closed.
I wanted the quilt to be "nap size" just so it would be quick and easy to make. I made a rough draft and then used graph paper to get the correct dimensions. The finished size was 62 1/2″ by 50 1/2″
I really wanted black striped cut on the bias for the binding. This one is from Timeless Treasures.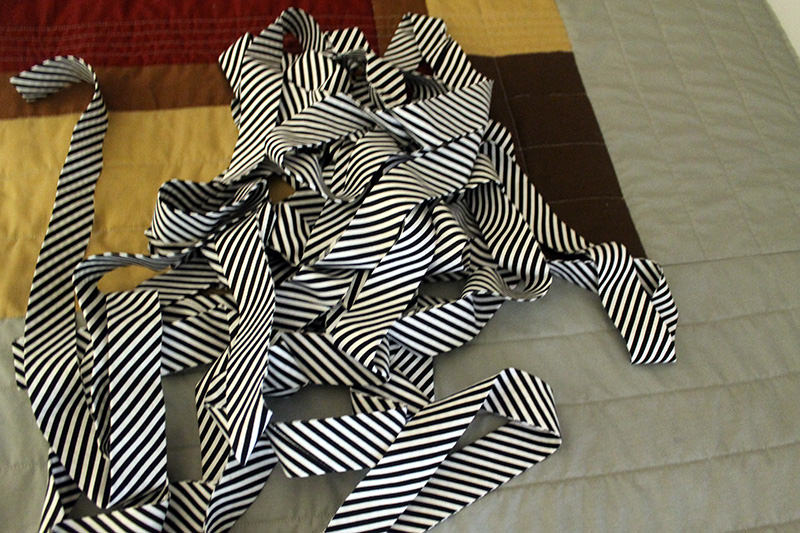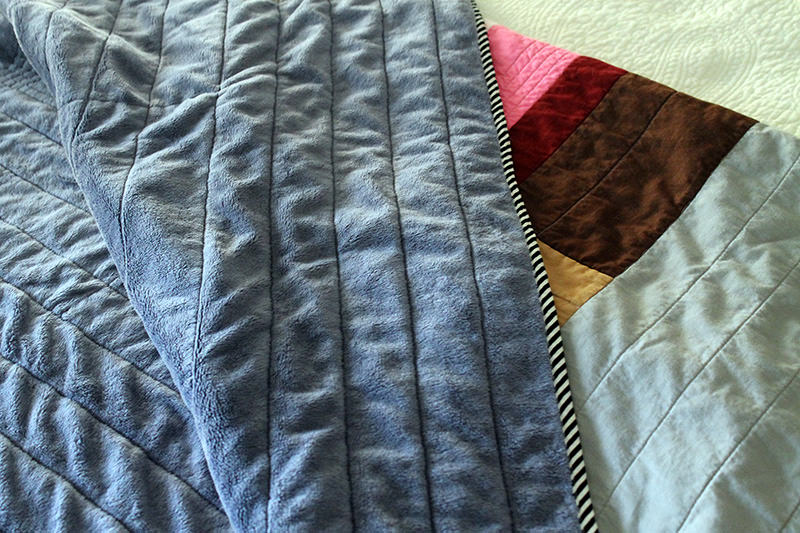 I think I picked the windiest day possible to get my new photos.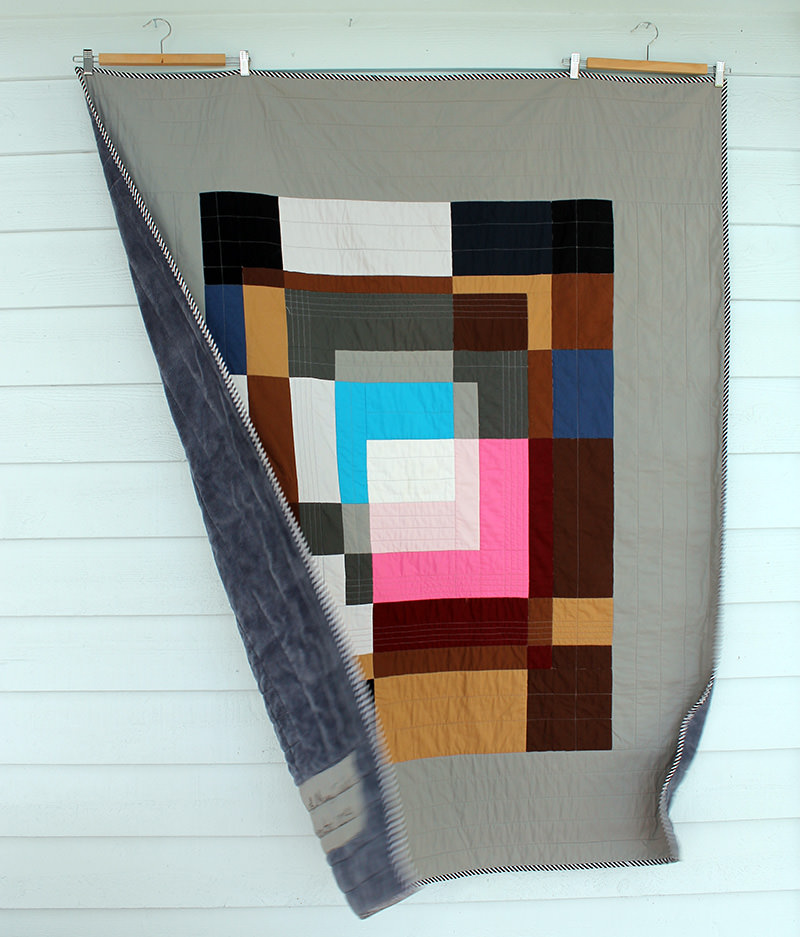 I intended it to be in the bedroom but it's usually on the couch.  Maggie and I both love it!