Puppies, puppies, everywhere!
I've been making puppies.
Little Scotties and Westies.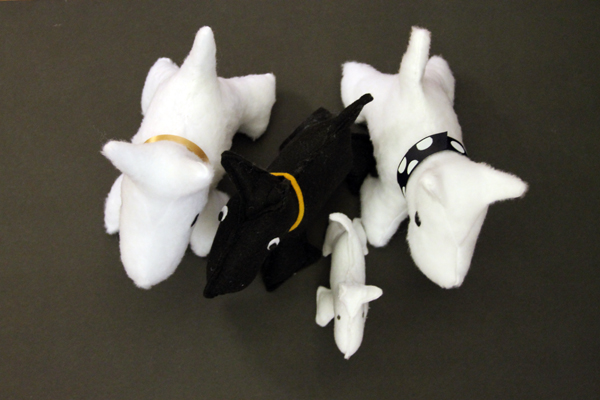 It started out with, "Yes, Jack, I'll make you a puppy." (Because I have eight of the most adorable grandkids in the world and, of course, when they ask for a puppy, they get a puppy.)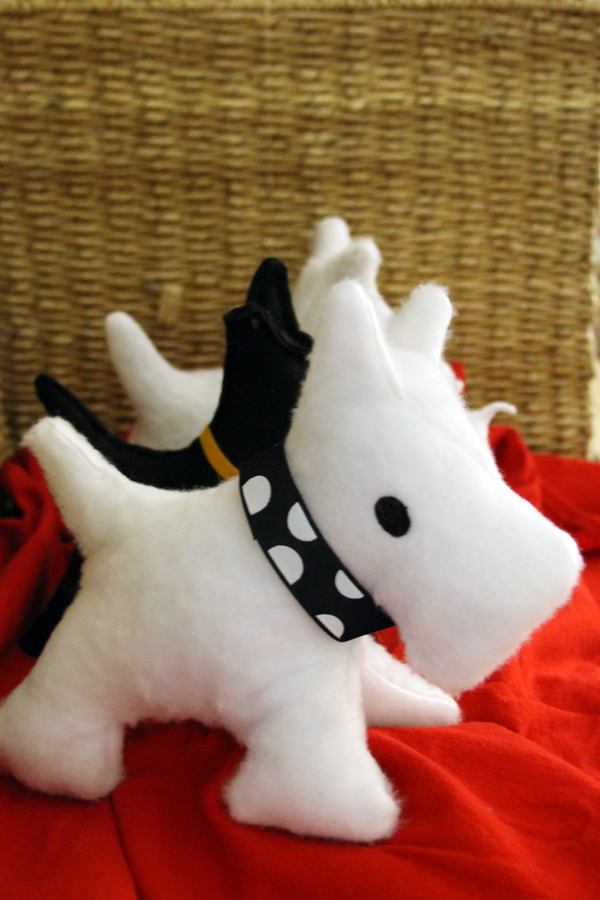 And in my typical obsessive style, one puppy wasn't enough.  Each one had to be a little better.  A little cuter.  Had to try a different technique. Different sizes.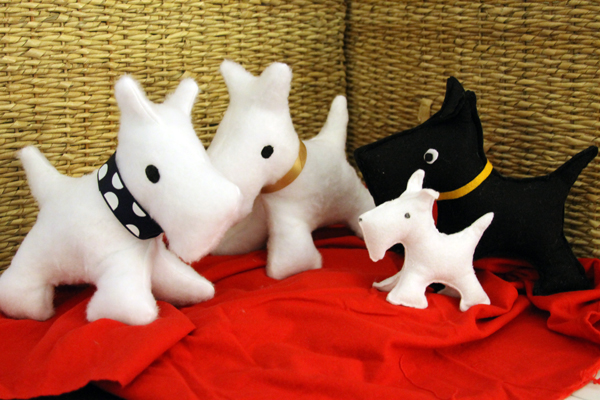 Finally, a dozen puppies later.  Jack gets his puppy.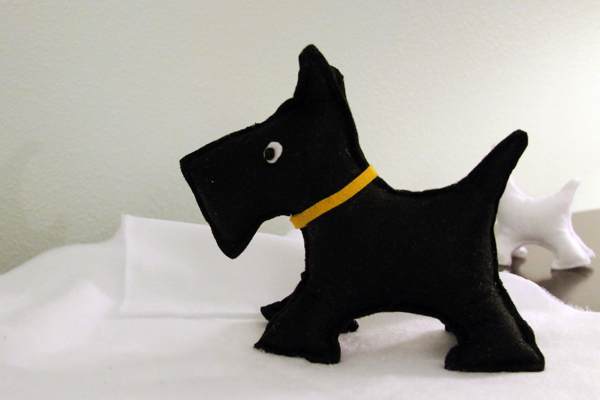 Or puppies.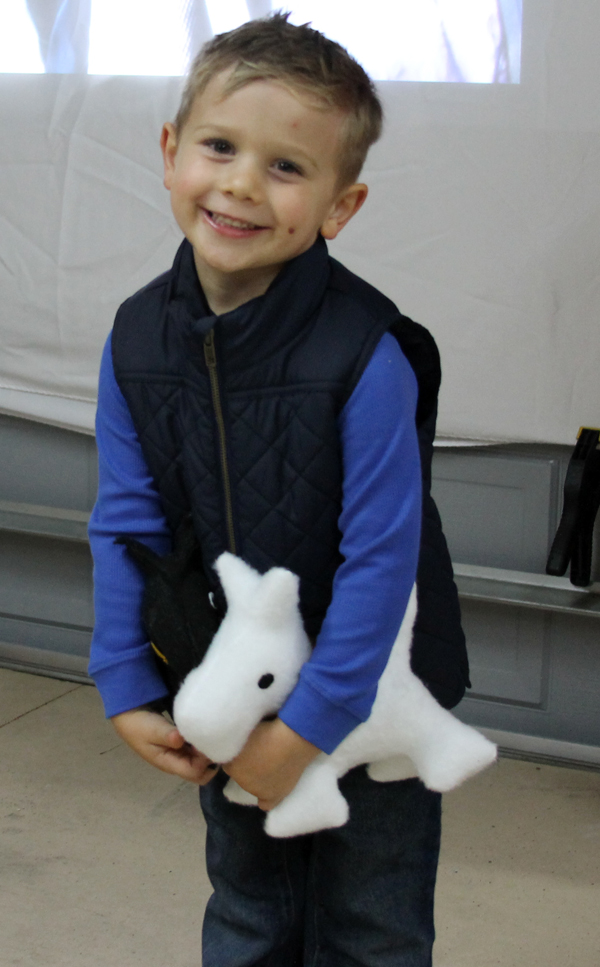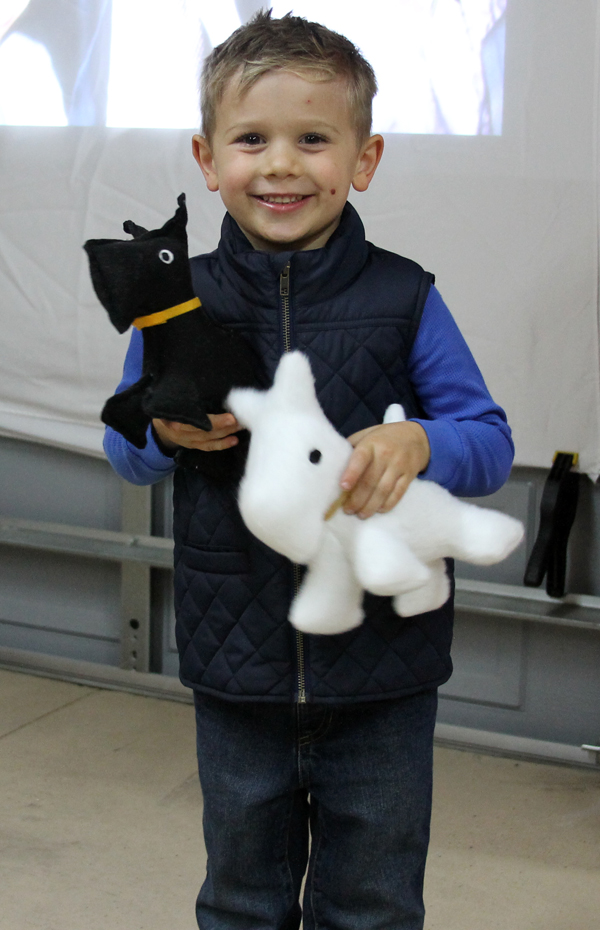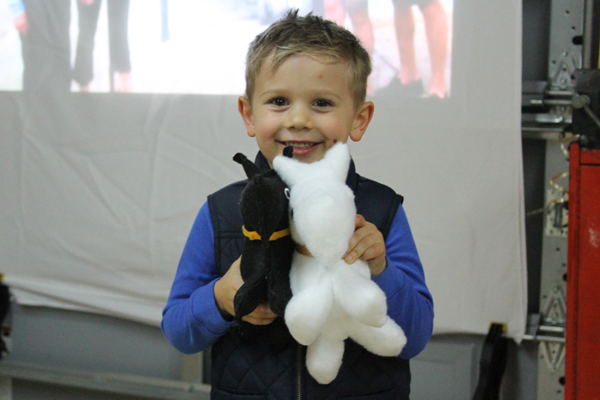 Is that one cute kid, or what?
Then Jack brought the Scottie back.  Seems he slept with it one night and the next morning the eyes had disappeared!  I usually do the faces on the toys and dolls before I start stitching them together .  But this was the first Scottie that I made and I forgot about this pooches eyes until I already had him stuffed.  So I glued them on. With fabric glue. Won't do that again!
I embroidered new eyes on.  Embroidery is not one of my better skills.  I should work on that. But Jack didn't mind.
But, you want to know how to make these puppies, right?
I got this pattern from  Jenny Allsorts.
And you can download the PDF pattern here.
I usually like to email the creator and tell them that I love their pattern and am sharing it.  But this website seems to be over. The Scottie post was from 2006, the website hasn't been updated since September 2013, and there's no contact form.  If you know Jenny, let her know I love her pattern!
This pooch is made out of felt.  If you want to use a cotton fabric, you will need to add 1/4″ seams. I also used felt, even that furry Westie dog is a furry kind of felt. Felt is easy to work with because it doesn't fray. I made a few with the seams on the outside like the above photo.  Then I added the seam allowance and made several more with the seams on the inside.  I liked that look better.
I usually don't give instructions when I'm using someone else's pattern, but there is no tutorial with the pattern.  So here's how I made mine.
I've used two different colors of felt so you can tell what piece is what.
Here's my little grand-niece Willow with the demo puppy.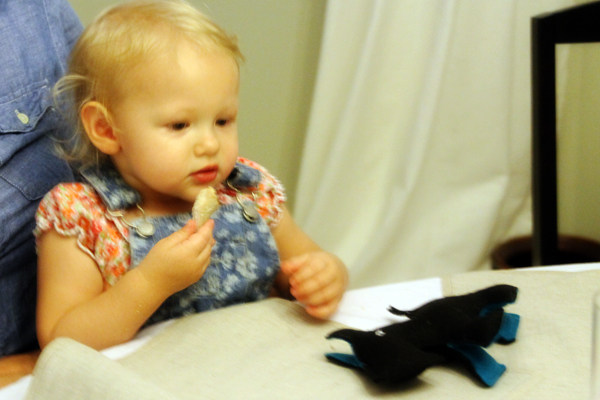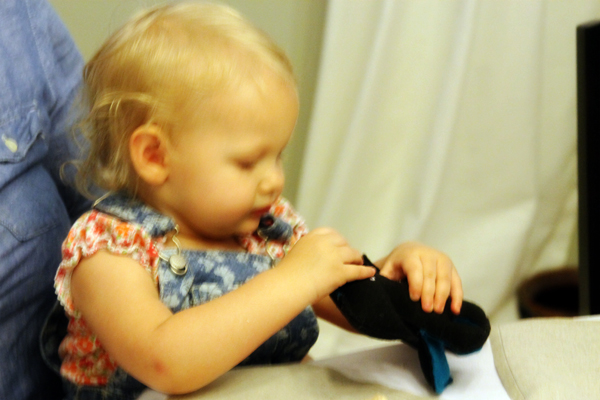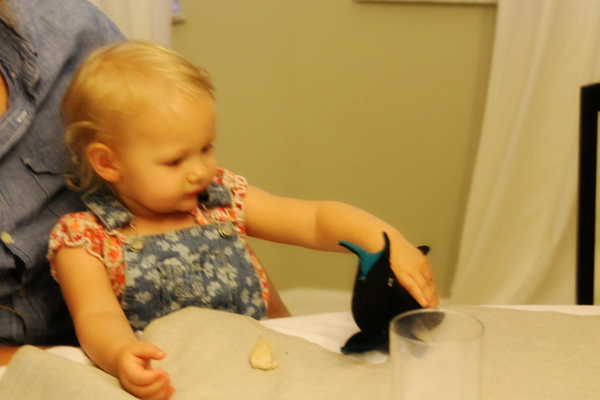 I think these puppies are too cute.  Next step on the puppy chain will be turning the pattern into a Jack Russell. You know I like my Jacks.  And Jackies.